Blonder's "Glue" provides the perfect narrative for the variability of love, providing an illusory storyline that wholly delineates the human experience.
---
Love is a capricious anomaly. Love takes many forms. Love delineates the best and worst parts of the human condition. Love exploits the rawest forms of humanity, to a fault that is either admirable or admonishable. Love exists, whether we want it to or not.
On his newest song "Glue," the video for which Atwood Magazine is premiering today, New York-based musician Blonder expresses this notion tenfold. "Glue" harbors ubiquitous sentiments of the cycles of love, floating along for three dreamy minutes. Blonder, the stage name for Constantine Anastasakis, deftly navigates his emotions as the song swells and descends, illustrating a commendable honesty that aids in the song's overall value.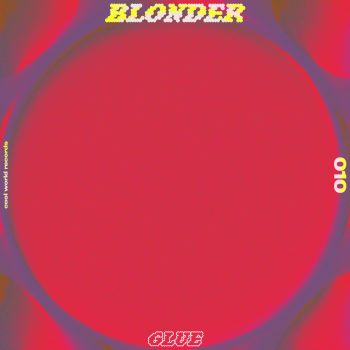 love is sunlight
going through your brown hair
might need to cool down
cuz if you really care
love is morbid
love is more than you
less talk tomorrow
we've been through
my heart is breaking but i got some glue
we'll hang on clouds and we'll make it true
In the video for "Glue," viewers find Blonder caught in a dreamlike state, wandering through a park in a haze. As the video shifts from extreme close-ups of his face to panning long shots of him meandering through the landscape, viewers are brought on a journey that navigates not only the swells and pitfalls of love, but also allows viewers to feel intimately involved with the artist himself. "Glue" provides the perfect narrative for the variability of love, providing an illusory storyline that wholly delineates the human experience.
"Glue" provides a narrative for the human experience, as Blonder expertly traverses life and love in its rawest forms. The song holds on to abstract feelings, as it acknowledges in its chorus:
Help me inhale
and we'll float around
hang out on clouds
and we'll never come down
"Glue" feels like a dream within a song within a dream; Blonder expertly narrates his experience so that is becomes palatable for even the most basic of music digesters.
While the video for "Glue" feels like a bizarre hallucination, the song itself remains magnetic and glimmering, ostensibly a reminder of the feelings to which we have all been privy. "Glue" sheds light on the roller-coaster of emotions that oft follow any romantic relationship, as one navigates their emotions from positive to negative. "Glue" experiences every good and bad point of a relationship, relishing in the highs and aiming to amend the lows. Blonder taps into humanity at its rawest form, utilizing emotionality to the ultimate benefit.
The song itself wasn't always the way that we hear it currently, however. "This song went through a couple of dramatic facelifts before landing where it needed to be — initially written on a guitar while looking out a window in early spring on Long Island," says Anastasakis of the track. "I imagined a brief romantic cycle (meet, fall in love, break up) all happening before it became summer."
"Glue" fundamentally accesses the human condition in a way unlike many other songs. "Glue" uniquely addresses love and one's relationship to it with ostensible ease. The song's name itself also adds to that sentiment. "As for the title, I always felt a close parallel between the rush of liking a particular musical composition, a truly real romantic moment, and any dopamine releasing drug — this song ended up playing with all of it," Anastasakis notes.
"Glue," and its accompanying visual, wholly provide a narrative to the idea that love and all that goes with it is truly malleable, and the concept of it all exists within one's own perception of it. Blonder navigates life and love with control and cognizance, allowing fans to attach themselves to his ideas with true sympathy. "Glue" beautifully portrays love as we all believe it to be: Though things are forever changing, there is always room for growth.
Watch the video for "Glue" now, exclusively on Atwood Magazine. Blonder's self-released Crystal Ball EP is out April 24, 2020
— —
Watch: "Glue" – Blonder
— — — —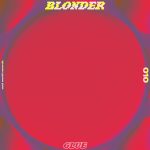 ? © 2020
:: Stream Blonder ::
---
MAKING MUSIC SPECIAL
A CONVERSATION WITH BLONDER