Here's what can happen when a pair of electronica-crazed siblings sit down to watch a bit of Japanese anime: Listen to Lastlings' hauntingly emotive, pulsing "Take My Hand."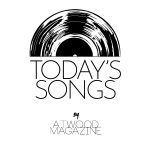 Stream: "Take My Hand" – Lastlings
[soundcloud url="https://api.soundcloud.com/tracks/729043990″ params="color=ff5500&auto_play=true&visual=true&hide_related=false&show_comments=true&show_user=true&show_reposts=false" width="100%" height="300″ iframe="true" /]




---
Maybe all good things don't, in fact, have to come to an end. In any case, that is what singer Amy Dowdle wishes for as she sings "take my hand tonight, 'cause I'm not ready to let you go." It's an eerily effective way for her and her brother Josh, known collectively as Lastlings, to embark on a new career phase, one in which they are newly signed to Astralwerks and ready to further hone their craft in the field of innovative electronica.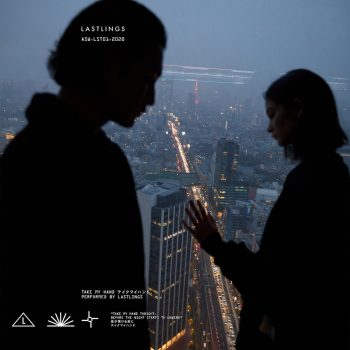 Hanging from an open door
With a glimpse of words unsaid
The white light starts to crawl
Into a higher place
And you wish you could be the one
To find your own embrace
But what you had is far from gone
What you had is far from gone
The Dowdle siblings grew up in the Australian Gold Coast, a beach-oriented region not far from the city of Brisbane. It was there that they began to craft electronic pop as teenagers, after having been previously trained in classical instruments such as piano and guitar. Lastlings released a pair of EPs in this period — Unreality (2016) and Verses (2017) — while also consciously making time for Amy to finish up high school and her six-year-older brother Josh to graduate from college with a degree in biomedical science.
Now that they have wrapped up their studies, the pair of performers — who have Japanese heritage through their mother's side — have been concentrating full-time on their music careers. This includes scoring spots at festivals such as Coachella in California and Splendour in the Grass back home in Australia. These performances caught the attention of their famed countrymen RÜFÜS DU SOL, a Sydney-based indie band that brought Lastlings along for their North American tour last year and invited them to do some recording out at their Rose Avenue studio in Venice, California. Among the creative output Josh and Amy achieved during these sessions was the recent single, "Take My Hand."
Opening with a haunting, pulsating beat that recalls previous tracks like 2016's "You," the song examines Amy's precarious existence, one in which she is "hanging from an open door" and desperate to set things right "before the night starts to unwind." The Dowdles have honored their Japanese roots by drawing thematic inspiration from the 2016 anime film, Your Name, which tells the story of two strangers infatuated with each other yet isolated by distance. In turn, the song "Take My Hand" is designed to narrate the challenges faced by "two people who are unprepared to let go of each other," per the pair. "They both care about each other deeply but have to go their separate ways."
Take my hand tonight
Before the night starts to unwind
The world will wake us up inside
The world will make us come alive
Take my hand tonight
Before the night starts to unwind
Take my hand tonight (Tonight)
'Cause I'm not ready to let you go (Go)
You've got me losing control
No, I'm not ready to let you go (Go)
Is this what you want, want, want?
The predicament is never properly resolved — Amy spends the dying moments of the song lamenting how much she has lost control of it all — but it is crazily cinematic to hear her outline this whole descent in detail, to the point at which "white walls [are tumbling] down, falling at the beat of your own drum." Speaking of beating drums: Lastlings' signature use of the bass is very well employed here, and combined with other electronica instrumentals, we sure are treated to one engaging and futuristic soundscape on this latest single.
The release of "Take My Hand" is strengthened immensely by its accompanying music video. This group's debut, let's not forget, was an EP called Unreality; their most recent release expands upon that early theme by taking us on a tour of a stylized universe in which hospital patients can place glowing blue cylinders on their temples and explore alternative existences within their minds. Channeling the likes of Black Mirror and Inception, it's an undeniably nifty concept that explores how the isolated couple in this song might indeed be able to resolve matters by means of a little dose of science fiction.
White walls tumble down
Falling at the beat of your own drum
But this is what you waited for
This is what you waited for
I'm reaching out
Please turn around
I'm breathing out
Please make a sound
When Esquire asked the Dowdle siblings last month how they would wish to be remembered in the long run, both of them gave very altruistic answers. Josh replied, "I'd like to be remembered as someone who pushed the boundaries, delivered something that was unique and positively impacted other people's lives," while Amy opined, "I would like to be remembered as a positive encounter, even if it's just for one person."
Making original, engaging music qualifies as a means of positively influencing others, and if the duo continues to expand on its promising early display of talent, they have the potential to bring that good influence to far more than just one person as they proceed in their careers.
— —
Stream: "Take My Hand" – Lastlings
— — — —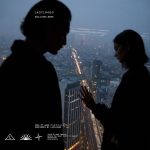 ? © 2020
:: Today's Song(s) ::
---
:: Stream Lastlings ::