Love is the best thing in the world, but it can come with so much pain – especially if you have reason to doubt its sincerity. It doesn't take much wandering for the mind to wonder about those who came before. Soon enough, dark thoughts and doubts creep in: Does your love still think about another? Who was she; what was she like? Was she better than you?
Modern Mal's dreamy new single "Wild Heart" is the musical manifestation of those nerves, a physical and emotional tidal wave of anxiety fueled by deceptively warm, summery vibes.
Hello dream-catcher,
catching all of my dreams.
All of my foolish prayers,
and all my memories.
You put them in a bottle,
and send the right out to sea.
And you give them to the girl
who has got a heart beating wild and free.
Listen: "Wild Heart" – Modern Mal
[soundcloud url="https://api.soundcloud.com/tracks/301423548?secret_token=s-31rH5″ params="color=ff5500&auto_play=true&hide_related=false&show_comments=true&show_user=true&show_reposts=false" width="100%" height="150″ iframe="true" /]
---
Atwood Magazine is proud to be premiering "Wild Heart," the latest single off Modern Mal's debut album, The Misanthrope Family Album (independently out May 12th). The new "rebel-psych Americana" project from northern Michigan songwriting pair Rachel Brooke and Brooks Robbins offers an intoxicating combination of country, folk, and tropical beach psychedelia – all of which is exemplified in the hypnotic haze of "Wild Heart."
"At the time of writing this song, we were listening to a lot world music," explains Rachel Brooke, who also cites The Beach Boys and Lou Reed as major influences. "Brooks said he really wanted to have a Hawaiian song on the album, so I spent an afternoon writing ['Wild Heart']. It came out pretty fast, the way songs should be. I feel like if you spend too much time writing a song, it's just not meant to be."
Indeed, "Wild Heart" flows naturally, its forlorn lament hitting home despite the breezy nature of its instrumentation – which includes steel drums, tympani, congas, and bongos. "I played percussion years ago in concert band, so it was really exciting to be able to play all those instruments again," adds Brooke. "It was probably my favorite part of recording the record!"
Still, nothing compares to Rachel Brooke's heartache. Her words are full of a complex despair as she captures a scene some know only too well: Someone else has captured the heart of her love.
She's got a wild heart, born in June.
Twelve days under a Gemini moon.
And she's got scars, but how she wears her wounds.
Would you love me if I had a wild heart too?
There's a horseshoe hanging over my head.
And it's the reason you chose me instead.
But each time you say you love me, and I look deep in your eye
I can see a memory of a girl of the wild heart kind.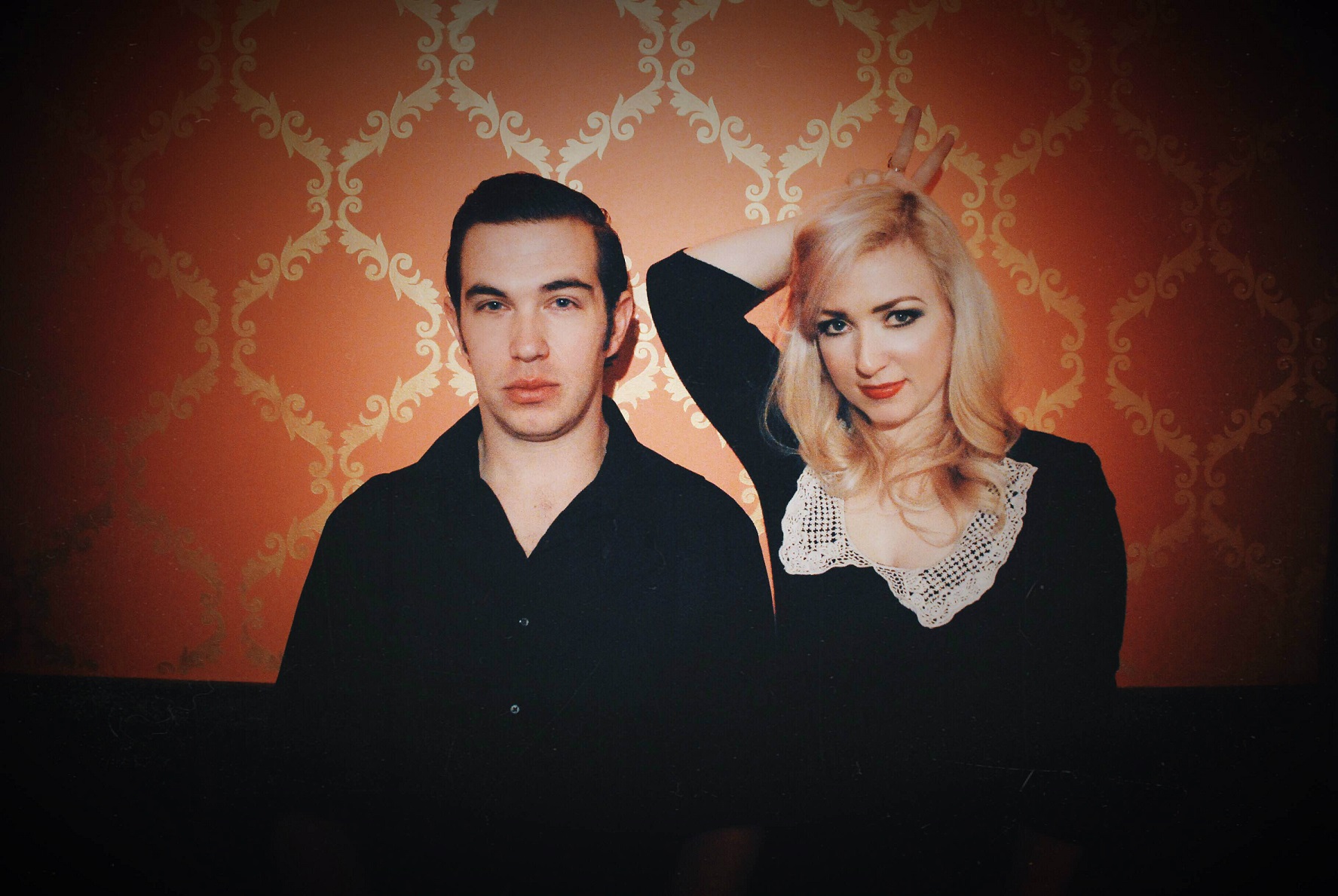 Brooke describes the lyrics as "about feelings of inadequacy in comparison to an old love. Like, wondering how you might measure up to your partner's ex, and wondering if he might still think of her. It's a thought that I think a lot of people never want to confront, so this is my way of dealing with those thoughts." Even though she's the one who got 'em in the end, she still compares herself to the wild-hearted girl whom he once knew.
We feel her pain in the chorus when she asks that unbearable question: Would you love me if I had a wild heart too? Her vulnerability is raw and unadulterated, a reflection of the deeper, unshakable insecurities that serve as this song's foundation.
Modern Mal's The Misanthrope Family Album is out May 12 (pre-order here). Brooke and Robbins' attention to melodic detail makes for a stirring experience, but it is ultimately their exceptional lyricism that will bring listeners back again and again. Give "Wild Heart" a listen and stay tuned for more from this profound talent.
— — — —
Connect to Modern Mal on FB, Twitter
Connect to Rachel Brooke on FB, Twitter

cover © 2017