The National craft the perfect track for waltzing in the dark with "Dark Side of the Gym," a song that's bittersweet and alluring.
— —
Every album has one or two sleeper hits, and in the case of The National's beautiful Sleep Well Beast, "Dark Side of the Gym" is just that. The record, which showcased the band dabbling in experimentation, still managed to capture The National's signature hauntingly gorgeous yet dark sound. With "Dark Side of the Gym," frontman Matt Berninger shows while he may be willing to colour outside the lines with the lead single "The System Dreams in Total Darkness," the band is always at its grandest when it allows for softness. In the case of this song, the subdued temperament is afforded by slow tempos and undressed, delicate guitar chords.
"Dark Side of the Gym" – The National
---
Inside a gymnasium (very fitting of course) two dancers spin, flip and twirl through a sea of balloons making magic come to life with every step. New York City Ballet resident choreographer Justin Peck with his partner, former Miami City Ballet principal dancer Patricia Delgado, give a new meaning to what falling in love at a high school dance looks like. Everyone else is long gone and out of the building, the gym floor holding nothing but memories of slow dances that have long since faded away. The two being a couple in real life contributes to the palpable on-screen chemistry which solidifies the emotionally charged narrative.
On screen, dim lighting artfully draws attention to the bright balloons. The editing is as seamless as each move, leaving a sense of voyeurism; we are privy to an intimate moment. Every movement is reciprocal, every touch is calculated but not overdone. It's ballet that feels fresh. It's magnetic.
---
Everything about this music video is important. It reminds us why even in 2017, simplicity is still impactful and effectual. A story told through the screen doesn't always have to be flashy to be memorable. That's where the song also gains its strength. Berninger is at his best when he's droning and drowning in sadness, a sadness that is orchestral and affirming. It's the melody that makes the heartbreak soar up to the rafters. Listening to him draw us in is cathartic, as listening to The National often is. It's downcast and that's the point. But there is colourful carefreeness as the two dancers step into the light, creating an instant of uplift, a split-second to take a breath from the gloominess of the song. The love between them is fleeting, a moment of electricity that sparks just as quickly as it flashes out.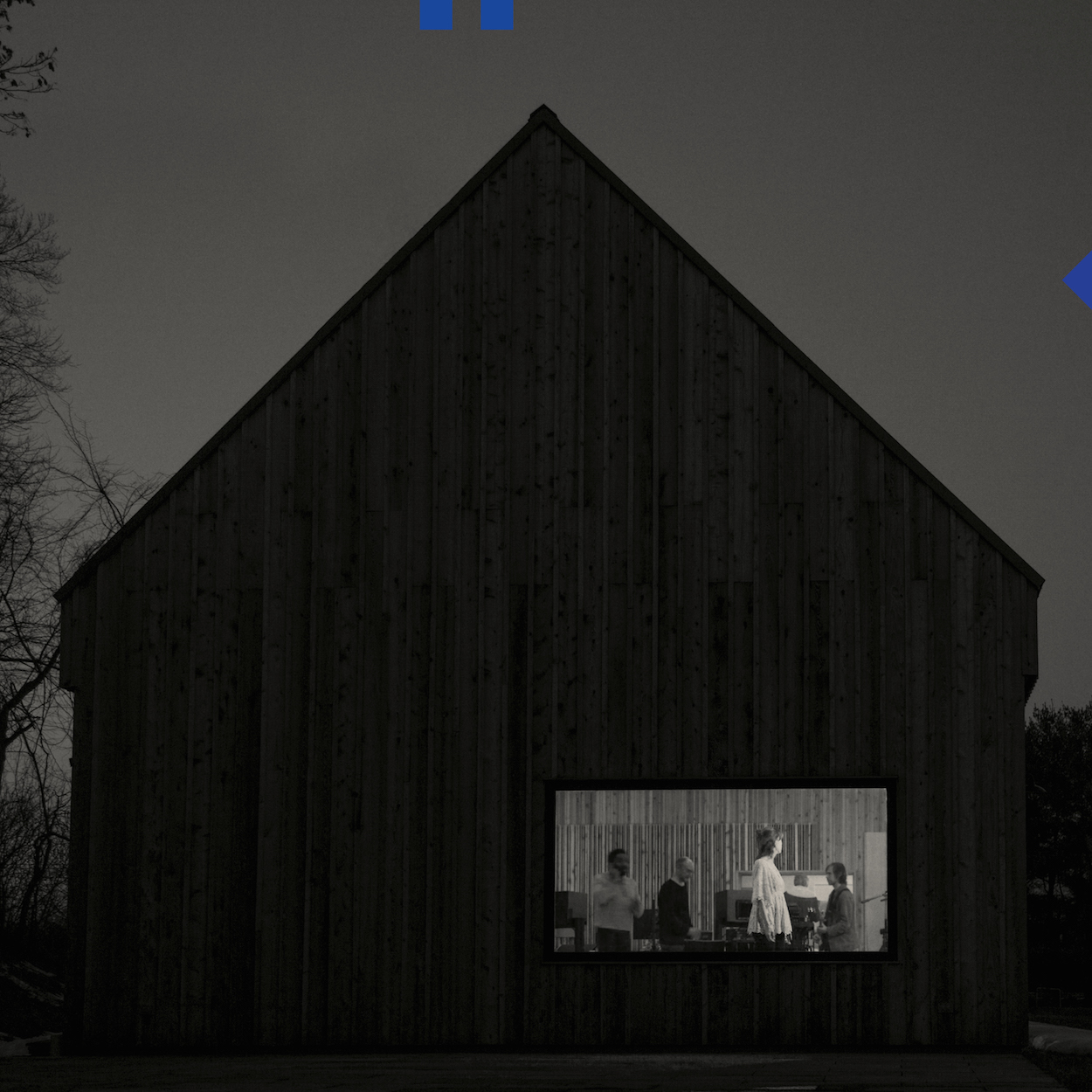 "Dark Side of the Gym" carries a tranquil sadness that has to be admired from behind glass doors. You can't listen too closely or feel too deeply because it will swallow you up and shatter the sweet illusion. The song is a snapshot of the here and now; a band that is looking forwards with some trial and error but still remaining comfortable within its moody idiosyncrasies. When Berninger sings "I'm gonna keep you in love with me for awhile" it sounds less like a statement and more like a wistful plea. He is unfaltering in his ability to spin a love song out of teardrops.
There's a reference to the late but great Leonard Cohen, specifically his song "Memories," a shiny, anthemic track that features a choir that just won't quit. Cohen sings "Just dance me to the dark side of the gym/Chances are I will let you do most anything." While Cohen illustrates one person dominating the other, Berninger mellowly turns the wheel in a different direction, one that feels more like a hug goodbye from an old friend. He reflects on what could have been: "I have dreams of a first man and a first lady/ Singing to us from the sea." The outro stumbles and sputters away, leaving a jumbled sense of hope slipping through Berninger's fingers.
— —
— — — —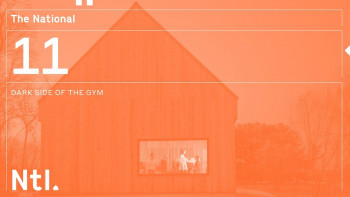 photo © The National
---
:: Dark Side of the Gym playlist ::