A dynamic and dramatic alt-rock upheaval channeling both sides of the emotional spectrum, Giant Sky's debut album 'Not Today' is a passionate raised fist and a visceral gut-punch.
Stream: 'Not Today' – Giant Sky
---
I think the record captures the current moment really well. There is anger, frustration, existential dread, inner turmoil, and it can all become too much at times. But there is also hope and optimism.
A dynamic and dramatic alt-rock upheaval channeling both sides of the emotional spectrum, Giant Sky's debut album is a passionate raised fist and a visceral gut-punch: Turbulent and roaring, explosive and driving, Not Today radiates energy and emotion as the UK band find their voice in a fresh, yet classic sound.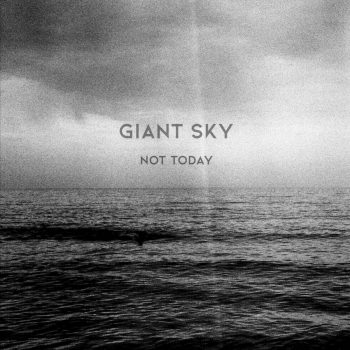 One trick, ten ticks
Another blameless soul is torn away by them
Cloaked wings that death brings
Reminders of a world that's been corrupted by their con
Pull them down/hear the crowds
Roll them to the harbour's side
Dump them in and let them rust, rust, rust, rust, rust
In the ocean
Slick read, hate breeds
Another statue crashes to the ocean floor
Pull them down, hear the crowds
Roll them to the harbour's side
Dump them in and let them rust, rust, rust, rust, rust
In the ocean
Atwood Magazine is proud to be premiering Giant Sky's debut album Not Today, out June 25 via Bloody Sunset Records. The London-based alt-rock band of Olivia Bond, Jay Amesbury, Jon Hatch, and Toby McFee, Giant Sky formed in 2019 and have quickly found their footing over the past two years through a fine-tuned balance of throttling sound and deeply expressive performance. Vocalist Olivia Bond owns the center stage, leading the band through moving upheavals yearning for release and catharsis – yet ultimately, it's how this four-piece come together as a full band unit, reveling in their hearty highs and churning through moody, compelling lows, that makes Not Today a fantastic alternative enchantment.
"Most of these songs we wrote in lockdown, and we think it captures the emotions that many people were going through," Giant Sky tells Atwood Magazine. "Anger at the government, sorrow for the unfathomable amount of death and sickness happening, frustration and, ultimately, love and support. This album is a microcosm for the moment, whilst being relevant to the alienation many feel outside of the moment."
"There is anger, frustration, existential dread, inner turmoil, and it can all become too much at times," Olivia Bond elaborates, "but there is also hope and optimism. We still believe that love trumps hate, and I think this record encapsulates that feeling perfectly.
Waiting for the cold to subside
So I can take myself out of this one bed nightmare
All wrapped up and warm
We take ourselves to the top of the hill
And sit and talk
The graze of your knee on mine means more to me
Than everything that's come before
We wake on your living room floor
And for the first time
This city, it feels like home
I needed to leave
And now you know why I'm with you
In the city in winter time
You know I'll never go back
its just me and you
And we'll make ourselves a home
And we'll make ourselves a home
– "Home," Giant Sky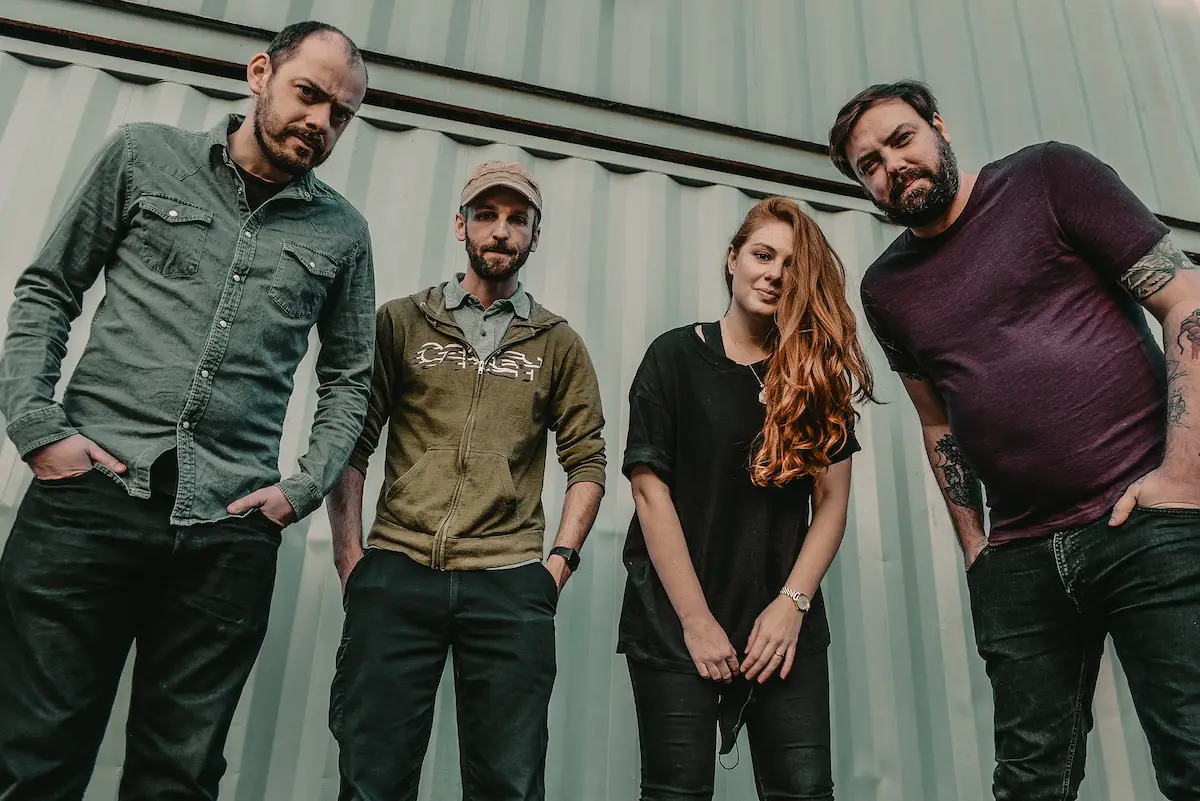 From the overdriven outpouring of opener "Rust" to the graceful fire of standout "Snow"; from the effortless warmth of "Home" and the understated movement of "Strangers," to the intimate, rousing finale "Gold," Not Today leans into the weight of the world with empathy, self-awareness, and verve.
Experience the full record via our exclusive stream, and peek inside Giant Sky's Not Today with Atwood Magazine as the band goes track-by-track through the music and lyrics of their debut album! Not Today is out June 25 via Bloody Sunset Records.
— —
Stream: 'Not Today' – Giant Sky
:: Inside Not Today ::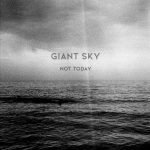 — —
Rust (Jon)
Rust was written during the widespread BLM protests last year. It really felt like something was changing, and although nothing much has changed, I believe that a seed has been planted. Issues of racism and inequality aren't going away, and young people are becoming angrier and more aware. It's only a matter of time before those with the power will have to take notice.
Myself and Jay both lived in Bristol for many years, and the videos of Colston being dumped in the harbour was such a striking visual to me. I hope that it is used as a symbol of rebellion from now on.
Change (Olivia)
Change is all about the mental anguish of creatives stuck working in offices. I think a lot of creative people are discouraged from pursuing their craft as a way to make a living – and I get it because it's almost impossible – but it means there are a lot of people stuck behind boring desk jobs who don't belong there. I've often felt like my brain is being wasted in a corporate environment and I've struggled to adapt to weird but totally normalised ways of life.
Of course, life's responsibilities keep growing the older you get… and unfortunately those boring office jobs are reliable sources of income and stability. Change is about the recognition that you're stuck, but maybe too old to do anything about it.
Heroin (Jon)
This is a bit of a silly song, but in a charming way. I wrote it as a sort of partner to Gold (the final track on the album). Olivia works in movies, and I wanted to write an idealised version of the Hollywood experience, where Olivia has brilliantly written about the reality. I had those Motley Crue type songs about sleeping with actors in my head when I wrote the lyrics. I wanted to write a sort of pastiche of those sort of corny late 80's/early 90's songs.
Wolf (Olivia)
In lots of industries, the higher you climb, the more ruthless it becomes. Ordinarily reasonable and kind people become ego-maniacs and start doing impressive mental gymnastics to justify why money is more important than the wellbeing of humans. Wolf was my way of trying to reconcile truths about leaders that I once looked up to. Early on in my career I looked up to others and was impressed by them for their accomplishments rather than their character. That was a mistake. On so many occasions I've looked around at my bosses and leaders and thought – wow. You guys are miserable as hell. You're horrible to everyone. Were you always like that? I don't think so…! People's spirits just get broken along the way which manifests differently for everyone. 
Home (Jon)
This song started with the piano and we went from there. I wanted to touch on what it feels like moving to a big city alone, something Olivia went through, and how lonely a place it can feel. But how the city can be a beautiful place if you have the right person to experience it with.
I grew up in the countryside, and actually had a bit of a tough time living in a community where everyone knows everyone. It felt quite repressive, as if you were under constant suspicion. The beauty of the city in my opinion is that feeling of anonymity, like you can be who you want to be without judgement, especially when you have someone who accepts you exactly for who you are to experience it with.
Strangers (Jon)
This song is about a couple who roleplay as strangers for a weekend away, and how spending time being someone else somewhere else can help refresh you.
This one sort of tumbled out of my head fully formed. It's actually my favourite on the record in terms of how the song is built. I'm really proud of the harmonies we did on it.
Elephant (Olivia)
This song is about the rollercoaster of having clinical depression and how it can mess with your closest relationships. I wrote this one quickly and sort of blurted out a demo in an afternoon and ended up barely changing anything, even though it felt really raw and personal. It's a desperate, urgent kind of explanation – an apology, a menu of self-loathing, relief, and guilt.
I've tried many times to outrun an episode but it just doesn't work like that. Depression doesn't care how hard you're trying and that's what can be so frustrating about it.
Snow (Olivia)
This one can make me really emotional. It started off as an existential love-song about never wanting to be without my wife, and going down that rabbit-hole of dark 'what if's'.
But then my Mum was diagnosed with cancer and it took on a whole new meaning. It's her favourite song and she tells me she plays it all the time. Now when I sing this one I automatically get a little choked up because the lyrics have taken on a different gravity. The song can be applied to anybody you love, and it's got a real universal truth about it. The end of it feels a bit like unleashing the pain and the fear of it all.
Human (Jon)
This song was written about the LGBTQ+ and other marginalised communities. The level of bigotry that still exists around the world, is abhorrent, and the UK is no exception. There are still far too many people in positions of power and influence who hold antiquated and, frankly, pretty disgusting views.
However, I do think that the number of people like this are shrinking. It may not seem like it, as they're still shout so loud, but it is my hope that the reason for this is that they know their point of view is less and less accepted, and soon their time with power and influence will be up.
I wanted to reflect this in the song, and make it defiant and hopeful.
Gold (Olivia)
As you can probably tell, there's a bit of a theme to the songs I've written – I've clearly been having a sort of crisis about my career! This song is no exception. It was the first one I wrote when the band was auditioning me, right after I came off a really tough project that was supposed to be the culmination of my whole career.
After the project I was a mess. It was nothing like I expected it to be. Or rather – it was everything I had expected, but I wasn't the same person I was when I set out, and so I just collapsed under the weight of it all. The problem wasn't just that it was a hard job. It was that my values, my goals, my priorities, all of those really core things about me had shifted and were no longer reconcilable with the life I'd actually built. It took me months to recover but ultimately, the experience led me to find a brilliant exit strategy that I'm working towards now. And of course – I met the band!
Gold is about achieving your dreams but staying 'blue'. It's about being attracted to shiny, gold things that can be distracting and destructive. About the moments that make us want to give up. But these are the experiences that make us who we are!
— — — —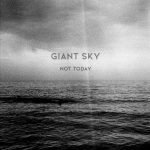 ? © Hot Vox
:: Stream Giant Sky ::
---