Grammy-winning pop-country duo Dan + Shay returns with a surprise new single, "I Should Probably Go to Bed," a heartfelt cry about getting over someone and what many are calling their best song to date.
Listen: "I Should Probably Go To Bed" – Dan + Shay
---
When 2020 left pop-country duo Dan + Shay having to cancel their worldwide tour, they decided to spend their time inside creating what's being labelled as the best song the two have ever released to date. Their latest single, "I Should Probably Go To Bed," follows the release of "10,000 Hours," a love song made in collaboration with Justin Bieber that debuted at #4 on The Billboard Hot 100. Different from their last single, however, "I Should Probably Go To Bed" showcases something new from the duo's effortless talent for putting the inner monologue of heartbreak into song.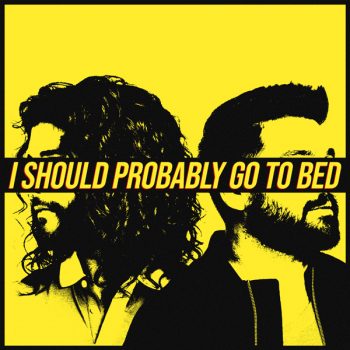 The two artists led two different lives before meeting and making music together. Dan Smyers grew up in Pennsylvania with ambitions to study finance and play football, while Shay Mooney was born and raised in Arkansas already trying to pursue a solo music career by the end of his first year in college. However, when the two met in Nashville, their chemistry and connection to music unfolded itself. They went on to write songs for the country music community in Tennessee with one of their first tracks put on hold for Rascal Flatts. When their debut single, "19 You + Me" hit country radio in 2013, the rest was history.
The group's debut year was also a major year for country music with Tim McGraw, Darius Rucker, and Chris Young topping the charts. The genre has evolved so much within the last century that it's become difficult and almost obsolete to try to categorize artists and their sound. Dan + Shay weren't your traditional country crooners pouring their hearts into acoustic guitars, and yet their sound was never similar to big radio hits from artists like Florida Georgia Line or Sam Hunt. So, somewhere in between incorporating pop music's energetic modern flair with country music's fearless honesty is Dan + Shay's discography, a new place in pop-country that audiences have since latched onto, and "I Should Probably Go To Bed," a new hypnotizing song that redefines the duo's ability to transition a lingering spirit of their country music roots into the pop music hemisphere.
---
The duo partnered with songwriters Sean Douglas and Jason Evigan to bring the ballad to life while drawing inspiration from their love of growing up on albums like The Beach Boys' Pet Sounds. The song's simple piano lays down the foundation for Smyers to stack Mooney's vocals on top of each other repeatedly, providing delicate yet heart-stopping harmonies that echo the energy of The Beatles, Queen, and Prince. "I Should Probably Go To Bed" is written like an inner monologue – the frantic and painful kind of inner dialogue you have with yourself to avoid triggers that make you "undo" the months of heartbreak and healing it took to get over a lost love.
I should probably go to bed
So I don't undo the got-over-you
That I took so long to find
'Cause all it would take is seein' your face and I'd forget
So I should probably go to bed
Dan + Shay are some of the greatest love storytellers in today's modern music scene. With their adored single "Speechless" winning them a Grammy and being the new first-dance song for weddings all over the world, it's no question that the duo has a gift for painting love stories with their lyrics and illuminating the feeling of both infatuation and sincerity with their sound. Yet tracks like, "I Should Probably Go To Bed" also show their ability to question the magic behind falling in love and admitting that it's sometimes a tragedy. Written and produced in quarantine, the duo states that "I Should Probably Go To Bed" is, so far, the song they are the proudest of creating.
"From the beginning, we've had such a great relationship with country radio and they've supported us in such a big way. It's been amazing to watch how music has evolved and how the genre lines have been blurred. And I think that they know that we're there to stay. We're not trying to deviate from country. We're just trying to write great music. And I think that that transcends genres, which is very hard to do, but we've managed to do it on a few now," Mooney tells Billboard.
"We're trying to give them a great song that listeners are gonna want to listen to," Mooney explains. "I think pushing and blurring those lines a little bit is good for all formats. We're just trying to get the most amount of people in the world to hear our music because we're so proud of it."
"If this was the last song that we ever put out – it's not going to be, but if it was – we would be so proud of it," Smyers says.
Dan + Shay are blurring the lines between genre better than most crossover artists to date. "I Should Probably Go To Bed" is another example of their talent to stay true to their roots and their fans while winning the hearts of listeners all over the musical spectrum. Keep up with Dan + Shay here to find out about their latest music and upcoming tour dates that are sure to follow the release of yet another amazing hit single.
Listen: "I Should Probably Go To Bed" – Dan + Shay
— —

? © Catherine Powell 2020
:: Today's Song(s) ::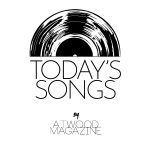 ---
:: Stream Dan + Shay ::