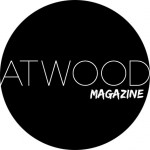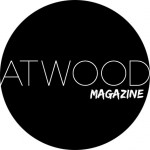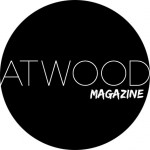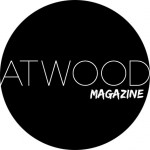 From all of us here at Atwood Magazine, we wish you a happy and healthy new year!
For most, if not all of us, 2020 has been the most challenging year of our lives. It has been a year of isolation, fear, pain, and illness: Many reading this have lost loved ones to COVID-19. Many reading this have not seen their families in weeks, months, or nearly a year. You might have had the luxury of working virtually and from home; if so, lucky you! If you were deemed an "essential worker," then you have continued to brave public and private transportation in order to do your job throughout the coronavirus pandemic. For that, we thank you.
2020 has also been a year of violence, protest, awareness, and activism. Many reading this know someone who has been discriminated against because of the color of their skin – or perhaps you yourself have been the victim of such prejudice. Many of us marched in one of 2020's thousands of Black Lives Matter protests that engaged people of all walks of life, in cities across the world. There is still much work left to be done.
Throughout this year of discord and disconnect, music has been a source of unity and connection. Songs and artists new and old have been there for us in our time of need, waiting to lift our spirits, reconcile our emotions, dance away the day, or simply sit, reflect, and meditate on this unpredictable thing called life. The soundtrack to 2020 is vast, nuanced, and diverse in a way that we frankly haven't felt, or perhaps haven't needed to such a drastic extent, in other years. This year, we needed to experience the full spectrum of emotion: From drowning in the depths of isolation and despair, to reveling in unbridled joy and ecstatic euphoria.
Atwood Magazine has always had at its core the mission to celebrate music of all genres, and this year we strove to be a space of inclusivity and representation by consciously highlighting art and artists from around the world. The year in music was made all the more exciting because of the broad range of music we featured and focused on – from those familiar names in the Top 40, to creatives in the most underground, indie, and alternative of circles.
For so many of these artists, music is more than a mere means of self-expression; it is a vessel full of awesome potential. In recent years, it has felt increasingly important to acknowledge and elevate those who use their art as a voice for the disenfranchised; the oppressed; the underrepresented; and the underprivileged. This year, we continue to celebrate those who speak for more than just themselves, while at the same time indulging in the familiar, timeless themes of love, loss, hope, courage, change, and the never-ending pursuit of happiness.
As 2020 comes to a close, our staff took a step back to honor the songs, albums, and artist discoveries that had the greatest impact on our lives. Without further ado, Atwood Magazine is proud to present our curated list of 2020's Artist Discoveries of the Year, in no particular order. These are our favorites – the artists who influenced us the most. Join us in celebrating 2020's contributions to the music world!
Mitch Mosk, Editor-in-Chief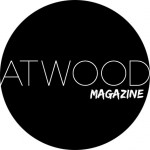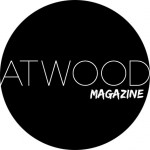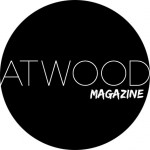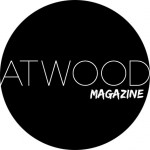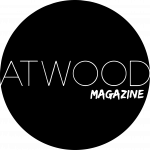 The 2020 Artists of the Year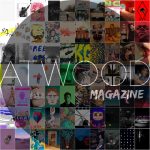 A clever and emotionally savvy songwriter with an impeccable ability to coax feelings out of her instruments, off the page, and into an audience, 24-year-old Montana native Alaska Reid is on the cusp of something incredibly special. This is not Atwood's first encounter with Reid technically, but she overwhelmingly deserves placement on this list as a "new" artist discovery of 2020.
I learned that Alaska Reid had gone solo completely by chance earlier this year, and it's one of the happiest accidents I could have ever asked for (from a music discovery perspective). The lead singer, songwriter, and driving force behind indie rock band Alyeska (who released an incredible record back in 2017) sounds all the more raw, real, and breathtakingly visceral in her nascent solo material – which started as a slow trickle of singles last year, and very recently crescendoed with the release of Reid's debut EP, Big Bunny (which we had the honor of premiering in early December). While I was initially attracted to Reid's earlier singles "Amber" and "Boys from Town," both of which are stunning in their own right (and instantly relegated her to "artist to watch"), her EP's "deep cuts" are its true gems: Songs like "Warm" and "Oblivion," both of which have become staples of my daily soundtrack, resonate with a unique take on dark and emotionally turbulent indie rock – making for a raw, hauntingly vulnerable, and cathartic experience every time I listen. A seductive, achingly honest record of self-discovery and unadulterated personal reflection, Big Bunny is Alaska Reid's enchanting (re)introduction to the world and I can't recommend it enough. – Mitch Mosk, Editor-in-Chief
It took a little bit, but something about Bartees Strange's album clicked in the months following its release. The musician had an incredibly prolific year, and it all just seemingly clicked into place, and he touches so many different facets of music so genuinely that its impossible to ignore just how damn good he is. He's definitely become an artist that I'll have an eye on going forward. – James Crowley
I had been aware of the country artist Cam in my peripheral vision, but I had never followed my ears and listened to her music. Then, one after the other, I kept seeing photos of her album The Otherside pop up on different artists' social media feeds. I became intrigued by the album artwork; a photo over a photo, a mountain landscape in the distance and a woman partially obscured by her platinum curls. The track list also piqued my interest with song titles such as 'Redwood Tree', 'Forgetting You', 'Like A Movie' and 'What Goodbye Means'. The song titles were ambiguous, and I wanted to know more, so like always, curiosity got the better of me and like Alice I followed the rabbit down the hole and found a whole world and at times, I really wish I hadn't cried so much.
Cam is old school country but also not at all. Her voice is contemporary but there are moments, and whether it is purely her voice or the instrumentation she surrounds herself with, but it makes me think of '70s singer-songwriters like Carole King, Carly Simon or Joan Baez but also country singers like Bobby Gentry with its clarity. Her songs have feet in both the contemporary and the classic. 'Forgetting You' is the song that stood out for me the first time I heard The Otherside and also the song that embodies both of these worlds. It's a song you can both imagine silently singing as you cry over the dishes and one you can imagine screaming into the cold night air. There is a line in the chorus, "And I'm gettin' older, but you never change", which no matter how many times I hear it, it always makes me cry. You're holding onto a memory or an idea of someone as you remember them. Time has moved on and you are no longer the same, but in your mind, they are the same as the day they left. – Emily Algar
I discovered Caroline Kingsbury through an interview I did for the magazine, and I honestly think she's the artist who surprised and fascinated me the most this year. Caroline is a young, talented and brilliant queer woman whose music brought me back to what I used to listen to as a child. I had long since lost sight of Nineties music, artists such as Cindy Lauper and The Human League had given way to new discoveries. That's not a bad thing per se, on the contrary; I love discovering new artists and genres every day, but a throwback never hurts. Caroline Kingsbury's music has managed to combine both these things, I'd be lying if I said that I haven't fallen in love with her art. She's a star, and when her first album Heaven's Just a Flight comes out, everyone will be able to see it. – Dimitra Gurduiala
Austin singer-songwriter Christelle Bofale first caught my attention last year when Sasami shouted out her debut EP Swim Team, a swelling, deeply personal collection of 5 amazingly-realized tracks. Throughout the pandemic, Bofale has dropped several intimate home recordings and one-off singles—most notably, "Miles." It's a stripped-down ode to her existential dread in a world that spirals further and further into "organized chaos" every day. Bofale's rich voice and guitar make for a dynamic, full duo; her adept sonic intuition allows her to play off of herself with a masterful simplicity. Succinctly speaking to the times we are living through without sacrificing authenticity, she is honest about her anxiety and the doom she experiences. Despite the nuanced tone shifts in her chord progressions and her steady picking suggest that she, too, is marching forward in uncertainty. "Miles" offers a taste of some of her finest work, a sample of what makes her music so mesmerizing. It is a promising prelude to her debut LP, which she has already begun to write. With a vision much more developed than that of many seasoned solo artists, Bofale is an intriguing new voice in indie rock—one whom I predict will soon rise to the forefront of the scene. – Sophie Prettyman-Beauchamp
I discovered the delightfully extraterrestrial New Zealand artist Connan Mockasin this summer on a quest for something fresh and hypnotic.  I luckily stumbled upon Mockasin's 2018 release Jassbusters, with its nebulous opener "Charlotte's Thong".  I was hooked right away.  That song has so many layers.  You have Mockasin's throaty warble which sounds like an odd blending of Aaron Neville's unique croon and Michael Jackson's thin countertenor, but with a slightly off-kilter quality.  The buttery guitar licks enter and suddenly it's a jazzy R&B-type track, with a fuzzy space pop feel and breathy vocalized rambling.  Just when you try and peg it as a simple groove record, Mockasin supplies his patented brand of weird through his absurd lyricism or his intentionally counterproductive melodic tinkering and you're on an entirely new planet in a matter of seconds.
The record as a whole is like that.  It can be molded into anything you'd like it to be.  R&B, lite jazz, experimental, space pop, bedroom pop, neo-psychedelia.  There's a novelty here that is ground-in, it refuses to wear off.  2011's Forever Dolphin Love and 2013's Caramel feel a bit distant and esoteric by comparison, but the intention remains the same;  to noodle around with subtle focus, to provide a hefty helping of weird (enough to fill up a stack of takeout containers), and to mix it all up in a big aural melting pot that effectively satisfies those pesky hunger pangs. Mockasin is absolutely worth the price of admission;  he leaves room for a variety of seemingly incongruous ingredients to create something greater than the sum of its parts, whilst keeping each ingredient's flavor profile distinguishable amongst the others.  If nothing else, Connan Mockasin's music is 2020's ideal midnight snack; indulgent, comforting, and bound to give you some wonderful lucid dreams. – Jordan Catagnus
Of all the music to come out of 2020, Daði Freyr feels like an unlikely pop star. Originally serving as Iceland's representative at the since-cancelled EuroVision 2020, Daði Freyr likely never expected to achieve such global success in such a short amount of time. Yes, Freyr and his fictional band, Gagnamagnið, seemed poised to win the entire competition. But thanks to the global pandemic and the magic of the internet, Freyr was able to captivate legions of fans with his infectious blend of poptimism and savvy. Catapulting him into this stardom was his breakout hit "Think About Things," his entry to the EuroVision competition. Freyr has since delighted the world with his unique blend of electro-pop sensibility and feel-good lyricism, and he's gone on to release two more English-language tracks, including a Christmas song. Daði Freyr certainly shows no signs of slowing down, and if 2020 made Freyr think about things, then who's to say what 2021 will bring him next. – Maggie McHale
Toronto's Emanuel has dazzled since his summertime debut with sizzling R&B songs that ache and throb in all the right ways. His Session 1 and Session 2 EPs – both of which serve as mini previews of his upcoming debut album, ALT THERAPY – reveal a multi-faceted, reflective, progressive, and self-aware artistry aimed at fostering connection and love for all who listen. While his debut single "Need You" showcases the range and sheer power of his voice, Emanuel's recent songs – "Black Woman," "Magazines," and "PTH" – are each a stunning world of enthralling sound and sincere sentiment. In our recent feature, I praised Session 2: Transformation as a "moving soundtrack of healing full of powerfully stirring, emotive, and inspiring music." I continue stand by those words.
Emanuel's flow is impeccable, his often sweeping instrumentation is flawless, and his lyrics are touching – especially on "Black Woman," a stirring and overwhelmingly heartfelt ode immersed in past misgivings and a desire to cherish, behold, and bestow honor and love to Black womxn everywhere. Based on its first six songs, I've got no doubt that ALT THERAPY will be a very special, sonically and emotionally nuanced record – and one to look out for on our 2021 lists! – Mitch Mosk, Editor-in-Chief
Although the majority of Emotional Oranges' catalog was released in 2019, discovering them in 2020 was my best musical find of the year. The alternative r&b duo have been maintaining the buzz of The Juice Vol. I & Vol. II, accumulating 51.6M streams according to Spotify's 2020 Wrapped. As I mentioned in my today's song piece earlier this year, the duo creates an extended layer to their music by keeping their identities under wraps. Creating that mystery draws in a crowd, and maintains a unique path for their music and brand. Their authentic and glossy tracks are at the forefront, making their music the priority. With 2021 right around the corner, it looks like there is a lot more to come from the duo. – Kelsey Fitzgerald
Nestled in the production credits of Phoebe Bridgers' album Punisher is Ethan Gruska. If you listen carefully, you'll find that he is what makes the album sound like it does. The multi-instrumentalist, singer, and producer released his first album, Slowmotionary, in 2017, and his sophomore effort earlier this year. Gruska's music sounds like lights underneath a blanket of snow. It's muted and subtle, with something glittering underneath every moment. The production and writing on Slowmotionary and En Garde is so clean and crisp, complemented by Gruska's sweet, high tenor and deft musicianship. He is the rare artist who can call to mind Radiohead and classical piano in a single album, and his compositions are complex without becoming muddled. Gruska is special, an artist whose quietude only draws you in closer. – Mariel Fechik
The soulful splendor of Fana Hues' voice is rooted in the idea of overcoming burdensome obstacles. A direct offspring of legends like Mary J. Blige and Anita Baker, Hues lost her voice as a child from scarlet fever, tonsillitis, and strep throat. With the help of natural medicines and elixirs from her mother however, Hues was able to restore her voice, and pursue her dream as a singer.
Born into a large family filled with talented musicians, the Pasadena native just released a late-year gem titled Hues. The debut project is a ten-track spiritual passage that finds Hues funneling diaristic anecdotes about lost love and heartbreak through a universal lens. From the authoritative precision of "Lay Up," to the gorgeous slow-burn of "Death on the Vine" (which sounds like the spiritual sibling to Janelle Monae and Miguel's "Primetime"), Hues attempts to align the stars with funky, bluesy, and soulful rhythms; all while searching for that true catharsis in a bleak world. – Ryan Feyre
You don't have to get far into Fusilier's brooding "Upstream" before realizing it's special. The Brooklyn-based solo artist dredges emotional lakes most artists are afraid to tread in. With haunting, minimalist guitars and a gentle delivery, his work can feel more like a diary entry than a public record—yet it's so relatable you feel like you journaled it.
Even the more danceable stuff — see debut EP DUTY — has a sadness to it: It feels less like a party and more like that moment when the lights come up and you head home alone. With lyrics as deep and music as moody, Fusilier is a discovery that keeps giving. – Oliver Crook, Junior Editor
The music of Montreal-based artist Gab Bouchard isn't unique or revolutionary and his voice has that deep raspiness commonly associated with 'indie' artists but it's the kind of music that gives you energy- something greatly appreciated in 2020. His debut album Triste pareil (released in February) is a combination of the downbeat and steady ("L'hiver se meurt", "Yé passé où l'soleil", and the title track) and the toe-tapping, sing-song kind ("Étoiles" and "Tête vide"). "Tu m'connais trop bien", the song first heard, is hyperactive and catchy- a burst of optimism even though it contains the the recurring theme of broken relationships. What's perhaps most engaging and fun about Gab Bouchard is the conversational dialect used in his lyrics, which give a Quebecois approach to a sound that's welcomingly familiar. – Francesca Rose, Junior Editor
Discovering Fort Collins, CO three-piece Gleemer as they released their third LP, Down Through, was a bright spot in 2020. Gleemer records possess both subtle charm and the familiarity of home with a classic Midwest emo/indie rock sound, intimate words sung over reverbed guitars. After making music together for eight years, Gleemer has fallen into a stride and sound that can perfectly soundtrack a night drive through your hometown, inviting introspection and nostalgia to take hold. – Lowndes Commander
Having a hypnotic episode of a celestial, twinkling manner while in a seedy night club is a fair description for the Italians Do It Better label, and one of their newest signings (GLÜME) grabs hold of these feelings with her synth-laden harmonies to create auditory splendor. With only a few singles to her name, it's an easy dive into the discography, but what is there is equal parts exhilarating and dream-inducing. Tracks like "Come Softly To Me" are incredible examples of her talent, and 2021 is only looking brighter with her in it. – Adrian Vargas, Junior Editor
I first discovered Hether a couple months ago when he released the psych pop song "Twinkle". The song popped up on a random Spotify playlist and almost immediately there seemed to something distinct about his. music. Hether seems so similar to other bedroom-pop-like acts, but there's a maturity to his lyrics and his production that sets it apart. The single brings to mind Abbey Road era Beatles, with guitars harmonizing alongside simplistic drums fills and a bright bass line. The song begins with the murky lines "I'd do it all again / I'm foolish for lovin' you", following along with the usual pitched-up, distorted effects put on Hether's voice. It's utterly beautiful.
His newest single "Sex Wax", though, sits in line with the rest of his discography, a fast-paced song with down-on-your-luck lyrics and excellent instrumental combinations. His songs sound like a more naïve version of the Shins: very melancholy, but with enough hope to make some silver lining seem possible. Hether was just what I needed this year, something that felt like the cooped-up environment I lived in while showing that some good stuff can come out of it if you look hard enough. – Leo Culp
Like everyone else, I enjoy writing for Atwood largely because it introduces me to many music acts I may not have discovered otherwise. This year, one of my favorites in that department was California reggae group Iration. Their new album Coastin', which features beautiful vocals by lead singer Micah Pueschel and lush production by everyone else in the group, is easily one of my favorites of the year. My two favorite tracks on it were "Guava Lane" and "Right Here Right Now" – the latter served as the record's lead single, and was a thoughtful reminder to us all to stay positive and productive in the face of the challenges we have to face. Even after the COVID pandemic is done and over with (fingers crossssseeedddd), such a message is sure to be an encouraging one, whatever the future context may be. I am happy to nominate Iration as one of the artists I was most pleased to have encountered through my work with Atwood in 2020. – Josh Weiner
I hadn't heard of Nashville's Joy Oladokun until she released in defense of my own happiness (vol. 1), a sweeping, soaring, and stunning sophomore record oozing heart and soul. A true heart-on-sleeve singer/songwriter who lends as much weight to lyrical wit and sincerity as she does catchy melodies and compelling sonics, Oladokun defies genre and transcends time: Her songs speak to all generations effortlessly and with great intent. While I continue to find wonder songs like "lost" and "sunday," it's actually Oladokun's newest material – taken from her forthcoming record, in defense of my own happiness (vol. 2) – that's left me utterly breathless. "i see america" is a poignant, open-eyed reckoning of the America we have, and the one we want to have. It's a song of true American exceptionalism: Of having the humility to recognize and work through our country's history, its misgivings, and its failures, in order to make a more perfect union. Oladokun's voice is hot on the mic; her storytelling words, simple and direct, melt over a cinematic array of guitars, keyboards, and driving drums that push the song forward. "i see america" is a touching song; a song whose baggage feels limitless, yet nevertheless Oladokun manages to inject a steadfast, earnest hope into her fervent chorus:
When I see you
I see love
I see America
I feel your pain
I share your blood
I see America
If she is lamenting what the United States of America currently is and has been, then she's also celebrating a vision of what the United States of America can be. It's a vision we can cling to every time we press play on this song – and that's just one of the many reasons I am honored to have heard Joy Oladokun's music in 2020. – Mitch Mosk, Editor-in-Chief
Starting 2020 with her January debut, the fire and pop perfection of No Man's Dog, and closing with December masterpiece, somber and beautiful, Summer Is Over, Junie is a true artist for all occasions. All that she crafts, be it absolute bops like "Listen or Don't" or "You're Ugly," the whole worlds she weaves in heart-wrenching ballads such as "Summer Is Over," the power in vulnerability and strength in "I Am The Ocean," sonically and figuratively moving (and my personal favourite) pop-rock "No Fury", barely shrouded yet incredibly full "A Song," the upbeat "Groupie" on a crush and it's induced insecurities (if you're looking for a song to yell along to), equal parts sweet and heartbreaking "Steven"…their grace overflows in her honesty. A mirror of the thoughtful, self sufficient, frank, beautiful, bad bitch, chilling, fiery artist she is – it can't help but spawn perfection in the widest range of endeavours.  Her voice alone could fill any room as it soars or flickers softly like a candle flame. An entire one-person orchestra as she layers harmonies, belts out notes among the stars, as she cries; the authenticity and allure she carries glows so big and so bright.
The two records sparkle and light up so many facets of Junie's almost unbelievable range of talent, effortless exhibitions of her powerful artistry and poeticism. Through a fiery, pop-perfect studio album and an entirely self-made, stripped down, somber winter masterpiece, Junie and her art never waver in beauty and authenticity as she navigates and embodies all motions of all kinds of weather. A timeless composer and lyricist of our generation with a voice that you feel in your bones, in all that Junie performs, it feels like listening to an old friend. I truly look forward to watching her take down a stadium one day. – Dahlia Alrayes
The argument for this electronic record is not one common to most, but something quotidian to the greats: if EDM connotes breakbeat speed and connection, then Inner Song mires tech house wizardry and isolation. Nothing segues from one to other, each track tending six seconds of separation, but each last informs the next. Music might stiffen to stone, but there's still crystal in the pores.
"On," a six-minute suite sees Owens' singing voice as more air conditioner than space heater, freezing a heartbeat in seconds only to shatter it. "Can only love as deeply/ As you see yourself/ And you don't see me," Owens sings in a zephyr to some unseen lover, perhaps the very listener who put on this song. To both artist and audience, the other is unseen. Being this year, the position of the arts has become highlight in an unenviable position: to support without support. For some, it is not hard to think that the person who enamors them over an LP is someone they know. Owens, who not only sings like the wind, but shines like a quartz crystal and pulses like a lighthouse, illuminating everything for the briefest of moments, cycling for a beat when—there!
There, it happens again and you see the shore: "So this how it must go/ And now I'm moving on," she serenades as she breaks the very heart of her digital instruments, letting forth bar after bar of UK Garage to wash away slate skin like limestone. Much of the rest of the album is mentioned in the various reviews I've read and heard. Compositions like "Melt!," "Jeanette," "L.I.N.E." and "Night" seeing the most recommendations. All good songs, receiving fair treatment, but never "On."  A shame, because in one song, Owens seals together two modes: a crystalline slow spectacle and a fast mineral flood, each partitioning the long-player in equal measure. Some cuts, like days, require time to mend, others must be taken as they go. "On" balances both.  It is a cut firmly planted in my all time favourite electronic records, though my taste has come to constitute a genre affectionately described as "Nike Warehouse lite." – Ben Niesen
If you're looking for something that has all the grit and edge of Billie Eilish, with the dark, soulful passion of Banks, then KiNG MALA is the girl for you. Her delicious concoction of intoxicating alt/pop rock has been consistant in my playlists throughout the year. The Los Angeles based artist, whose name translates to "bad bitch," first caught my attention with the release of "sugarblind." Her effortless vocals seem to float atop throbbing basslines and hypnotizing melodies. Now, with a new six-track EP, GEMiNi, under her belt, KiNG MALA (a.k.a Areli Castro) has proven just how much talent she beholds and it's quite frankly awe-inspiring. A standout off the EP is "Homebody" – dripping with quirky keys, fun percussion and layered harmonies, Castro demostrates her painstakingly honest and relatable lyrics. KiNG MALA isn't afraid to show who she really is, and that's what is so appealing about her. We all need to be a little more like KiNG MALA. – Joe Beer
Brooklyn-native rapper Kota the Friend gave us a little bit of everything this year, with mixtape Lyrics to Go, Vol.1 and his second studio album EVERYTHING. Kota has mastered wellness rap: beats for fans "lo-fi hip hop beats to relax/study to" with more complexity, layered under deeply poetic and introspective lyrics. Honesty is the foundation to his music, with a passionate emphasis on being an independent artist, as well as shining through his lyrics about his upbringing and experience as a father. Kota's projects are some of the easiest listening around, appealing to fans of lyrical rap, jazzy beats, and warm vocals. With the momentum he's generated in 2020, we can look forward to even more from Kota the Friend in 2021. – Audrey Steeves
LA Priest's 2nd record GENE dropped this year. LA Priest is the moniker Sam Eastgate uses for his solo output, an artist who's enjoyed one of the most eclectic careers you could imagine. He's always been on my radar, but GENE is the first project of his I've given time to, and it hit me for six in all the right places. It's an esoteric work; funky groove-laden tunes rub shoulders with ambient experimentation. I'm a total sucker for dudes who can play lots of instruments and make weird music alone in their bedroom. Eastgate is absolutely one of the finest artists out there in that regard, so GENE drew me in straight away. Eastgate's muted disco rave comes out at full stretch on GENE. He sings in a range of styles, always keeping you guessing as to whether it's actually him or a guest – But it's always him. If you're into weird noise made by an artist with a heart of gold, you'll find your happy place with LA Priest, a truly magical project making all kinds of waves with GENE, one of the sweetest and quirkiest albums put out during this turbulent year. LA Priest is one to watch in coming years. If GENE is anything to go by, this project has a lot of gas left in the tank. – Adam Davidson
Toronto-based artist Luna Li inspires you to make music, posting montaged clips on social media of her jamming on numerous instruments: guitar, piano, violin, and harp. Her single "Afterglow," released in April, is dreamy and layered, with the instruments twinkling and the vocals sweetly and thickly drizzled. 'You never believed me when I told you I'm a fairy / I was birthed from a flower / Feeling all sweet and sour' she sings, highlighting the magical atmosphere that her project evokes. When listening to recorded songs in general, they tend to come across as one entity but the aforementioned clips deconstruct Luna Li's songs, drawing attention to the arrangements and her DIY approach. Filmed in her bedroom, sat on her bed with posters on the wall behind her, it feels natural and relatable. – Francesca Rose, Junior Editor
Instagram stories ads for new music have gotten so counter-productively frequent, that I usually just skip them, but one lucky day I caught a few seconds of a single that was impossible to ignore. It was "A Beast" by Portland based band, MAITA. The chorus had that Bright Eyes kind of feeling when a song lets go of control and gives in to raw emotion. I swiped up and landed on one of the best indie albums of 2020. Their full length debut –Best Wishes (out via legendary label Kill Rock Stars)– is a mix of powerful tunes influenced by 90's alt-rock and sparse gloomy folk songs. Tracks like "Can't Blame A Kid" or "Japanese Waitress" are sonic proof of just how good MAITA are at balancing the poles in their music: electric distortion and acoustic simplicity; dark themes and catchy hooks; technical ability and impulsive expression. Everything is tied together by the dynamic melodies and insightful lyrics of lead singer Maria Maita-Keppeler, whose words do a brilliant job at capturing fragments of her (our) generation, like snapshots of millennial fears, dreams and hopelessness. – Diego Morales
Few artists this year have given me the same comfort and joy as the warm, California cowboy-folk duo Mapache. Their 2020 release, From Liberty Street, overflows with beautiful harmonies and acoustic guitar jams. Whether Sam Blasucci and Clay Finch are singing in English or Spanish, their laid-back Americana is reminiscent of '70s folk, traditional Mexican music and the Grateful Dead. With much of this year spent at home, I gravitated toward escapist music. Nothing is quite like listening to Mapache, imaging you're hanging out with friends on a Pacific Coast beach — the cool summer breeze in your hair, sand in your toes, the sun slowly dipping into the ocean. – Ethan Shanfeld
When I first discovered Mini Trees, it was like a breath of nostalgic air, a kind of Soccer Mommy crisscrossed with the emotional intensity of Julia Jacklin. LA-based singer-songwriter Lexi Vega's music is full of vintage, heart-leaden drums and hauntingly layered harmonies. It's reserved in a way that makes us grateful to be in its presence. Her latest EP Slip Away was released in late May, and third track "Want Me To Stay" is melancholic and amorous as she pleads, "Tell me you want me to stay / I'll let my heart turn over each day" against swelling synths, steely guitars, and earthy beats. Listening to a Mini Trees song feels like being transported, cathartically so, to a whole different world. – Kelly Liu
Despite being aware of Moses Boyd for a few years, it wasn't until his debut solo album this year that I gave him my full attention and he truly commands every ounce of it with "Dark Matter." Predominantly a jazz drummer, the entire project is underpinned by his mastery of rhythm, which provides him a firm backbone to explore the many shades of his own musical chronology. Having not been relatively keen on jazz up until this point, his jazz fusion applied to the likes of grime, dance and electronica will provide an entry point for any skeptical outsider and will hook you in for all 50 minutes of it. – Robin Fulton
They may have won me over in 2019, but 2020 was the year that New York City's Nicotine Dolls truly won me over for good. Sam Cieri's lyricism is second-to-none in terms of conjuring up vivid imagery and palpable, raw emotion, and his melodies are eerily catchy: It's odd to have multiple songs by the same band stuck in your head at once. In the past, I've been moved by the dramatic pain in "The Madness" and the alt-rock grandeur of "Burning a Good Thing," but I was blown away by the charged energy coursing through this March's release, "Should Have Danced." Nicotine Dolls' fourth single "Should Have Danced" is an impassioned fever dream full of hope, longing, and electric energy that asserts them as one of the best up-and-coming acts in New York City; it's compelling from start to finish, as bittersweet as it is unapologetic in its upheaval. The band's stripped-down COVID-19 release, "After the End," further fills out their repertoire by capturing Cieri at his most tender. With a proper EP on on the way, I can only hope that 2021 is Nicotine Dolls' year; their breakthrough is long overdue. – Mitch Mosk, Editor-in-Chief
Radkey play rock music. In a world where guitar-driven bands are sliding towards the fringes of the genre, Radkey prove that power chords and straight-ahead compositions can still spawn original, imaginative songs. Comprised of brothers Isaiah, Solomon, and Dee Radke, the band draws from all the canonical eras of rock: their rhythms swagger with punk attitude, their leads soar like psychedelic blues, and lead singer Dee's voice affects a deep rockabilly croon. Even though the band's sound recalls a sonic palette that earlier bands allowed to go stale (think Misfits, or Husker Du circa Zen Arcade), nearly every song in their oeuvre sounds fresh. This year Radkey released Green Room, their second full length album. Rather than turning out a sophomore slump, Green Room affirms the band's charisma, their attitude, and their ability to write damn good songs. Spotify featured the song "Two-Face" on their "New Punk Tracks" playlist, and the eerie, sauntering anthem grabbed my ear. Finding a new band can improve any given year, but I'm extra grateful to have found Radkey in 2020. – Ethan James
After discovering Remi Wolf in the latter part of this year, the witty and musically fearless artist has quickly become one of my favourite musicians of all time. If you're looking to let go of all your inhibitions, listening to a Remi Wolf track is sure to do the trick. From her 2020 EP, I'm Allergic to Dogs!, standout tracks include Hello Hello Hello and Disco Man. Hello Hello Hello is a brazen pop song with a distinct 90s dance undertone, and Disco Man really gets the party started. Remi Wolf makes songs with irresistible danceability and a whole lotta funk, so it is entirely unsurprising that she is the star at the top of my "Artist Discovery of the Year" list. – Bethan Harper
With an extensive discography dating back to 2011, Brisbane-based artist Samplology is undoubtedly crafting his own lane in music through his organic, ethereal creations that carry an ethnic twist. On top of delivering carefully crafted sonic gems, Samplology has further established himself as a prominent figure within the music industry and international scene, working a radio host for Worldwide FM and label head for own Middle Name Records imprint. Having crafted his skills in production and live performing over the course of many years, Samplology released two EPs in 2016 with Natural Selections and Mt Glorious, the latter of which featured renowned special guests Georgia Ann Muldrow, Dudley Perkins and Jordan Rakei. His instrumental "Smile" off the EP would go on to arguably become one of his best tracks to date, having now amassed over 1 million streams on Spotify, a success that he followed up later the same year with the launch of his new 3-piece artist project: Middle Name Dance Band.
Fast forward to 2020 and Samplology's has only continued to grow. In addition to teaming up with his bandmates from Middle Name Dance Band to release a second EP "Middle Name Dance Tracks, Vol. 2", the forward-thinking talent just shared an official remix for previous collaborator Tiana Khasi's "Whole Lotta Shine," all the while continuing to expanding his Middle Name Records imprint. Wildly versatile in his abilities and creative endeavours, Sampology is certainly an artist to keep an eye on as we follow his impressive journey into 2021 and beyond. – Ben Beamish
It's hard to set yourself apart in the crowded sea of post-punk bands – especially in Ireland. Yet Galway's Slyrydes burst onto everyone's radar in 2020 with a string of ear-catching, amp-exploding singles. "I Claim to be Intelligent" is the stand out of the lot, with it's vicious, bombastic chorus one that can't be forgotten.
The theme of mental health permeates all Slyrydes do, creating a vital message amid the chaos. With rumours of a debut swirling around, their discovery—and their message—this year was a welcome one. – Oliver Crook, Junior Editor
I have no qualms or reservations about calling Soda Blonde the best band in Ireland right now. Lead singer and songwriter Faye O'Rourke is making true magic alongside her musical family of Dylan Lynch, Donagh Seaver O'Leary, and Adam O'Regan. An Atwood Magazine artist-to-watch, Soda Blonde formed following the dissolution of the critically acclaimed Little Green Cars, and finds four of the five former members soldiering on. Their stunning debut EP Terrible Hands is one of late 2019's standouts (I describe it as a "deep breath of fresh air"), and their 2020 releases have been utterly breathtaking. Conceptualized, written, recorded, produced, and mixed in COVID-19 imposed isolation, the band's second EP isolation • content arrived mid-May as a breathtakingly beautiful, timeless soundtrack to separation and disconnect, love and longing, heartache and hope. Its catchy track "Motion" is one of Atwood's songs of the year, and as a tight-knit whole it is raw and uninhibited, a product of its time that so seamlessly captures this moment in history: Namely, life in lockdown.
Later on in September, Soda Blonde released the intimate and aching indulgence "Love Me World," a seduction full of confessional lyrics and sweeping grooves that both dazzle the ears and caress the heart. A cinematic success, it ended up being one of my most-streamed songs of the year – perhaps because of just how easy it is to play on repeat, letting the music swirl around you and over you. If they hadn't already, Soda Blonde have come into their own with a flare for the intimate, the compelling, and the impassioned: Their intimate songs capture moments of reflection and instability, turmoil and self-discovery with effortless nuance and respect for subtlety. With their debut album slated for 2021, Soda Blonde have nowhere to go but up. – Mitch Mosk, Editor-in-Chief
The Koreatown Oddity has had a pretty prolific career, all things considered, and I am just now learning about and glued to his most recent record, Little Dominiques Nosebleed. The album chronicles The Koreatown Oddity's, real name Dominique Purdy, life growing up in Koreatown, Los Angeles, and how two car accidents, one which lead to constant nosebleeds, as the title suggests, impacted his life. The album is at once surreal and concrete, and Dominique hits a great balance between these two poles. The track "Little Dominiques Nosebleed Part 1," for example, starts off with a straightforward beat, samples, and a Sudan Archives feature before changing almost halfway through with car crash effects and what sounds like an arcade game's "Game Over" screen. The track then features a reenactment of his mother's reaction to the car crash and a Richard Pryor sample that outlines the unlikeliness of getting an "ambulance in the ghetto." Overall, the production is surreal and creative and The Koreatown Oddity doesn't miss a beat or a bar. Definitely an artist I'm looking forward to hearing more from in the future. – Nick Matthopoulos
Timothy Nelson sounds like a classic rock singer/songwriter your parents would have seen opening for The Eagles or Jackson Browne back in 1977, but in reality he's a hard-working singer/songwriter from Perth, Western Australia. After releasing an album as Timothy Nelson & The Infidels back in 2014, Nelson went fully solo in the mid-'10 and released a beautiful rock record in 2016 entitled Words Like Young (perfect for fans of late-'60s The Beatles, Tom Petty, Oasis). This is an unsung debut I discovered four years too late and right on time, thanks to a chance encounter with Nelson's newer material. His summer single "Biding Time" blew me away: "It fits perfectly in-between the folds of Fleetwood Mac, The Eagles, and Jackson Browne, enchanting with moody, muted Rhodes piano chords, poignant, stirring guitar lines, and heartfelt vocals that ring out into an unknown, but familiar darkness," I wrote soon for my Editor's Picks column. "Tender, driving, honest, and unassuming, the artist draws us in deep, beckoning us forward with sweet lyrics and heart-on-sleeve emotions. From its soft entrance, to the colorful burst of energy in the mid-section chorus that glows like a comet streaking through the night sky, "Biding Time" is utterly enthralling. Nelson transforms intimate brooding into a universally relatable form of anxiety and personal drive; and while he surges forward lyrically, his melodies and harmonies remain captivating at every turn."
Nelson's following release "Summer They Say" is a sun-soaked daydream, radiating with a kiss of psychedelia and seductive classic pop melodies. It's innocently intoxicating in the most carefree way. His final release of 2020, "The Working Weekend," is a bittersweet heart-on-sleeve ballad with earnest piano and guitar accompaniment that showcases Nelson's dazzling imagery and knack of evocative storytelling: Closing your eyes, you can almost watch his song play out in your mind's eye. With a second album on the way, 2021 is sure to be a good year for this  extraordinarily talented singer/songwriter – but this will forever be the year I had the utmost pleasure of falling for his art and artistry. Timothy Nelson is of another time, yet his music has been so perfect for 2020. – Mitch Mosk, Editor-in-Chief
Hong-Kong-based singer-songwriter WANYI is using love as her fuel source when it comes to creating her music. With a voice that's both tender and challenging to R&B melodies, the artist is unafraid to explore intimate, fascinating, and delicate notions that love and relationships have to offer. As a rising artist on the scene, WANYI's voice and contagious melodic energy sound like it's been around for years with an exuberant emotion that feels almost too-natural. Drawing from her past experiences, "Loved You Once" is a nostalgic reflection of the artist's romantic past. Through lyrical portraits of revisiting old memories and though the love's disappeared, WANYI sings about how beautiful it was to have loved at all. Her honesty and openness in music will be a telling force to reckon with in the artist's future. – Erica Garcia
Wes Reeve is a LA-based singer-songwriter who began blossoming in 2020. A special surprise to me, this semi-dark, folk-pop sensation was one of my great Spotify algorithm discoveries of the year. Wes Reeves struck me with her head-in-the-clouds vibes on her debut single "Honey, I" (which premiered on Atwood Magazine). She's enchanting, like Alice in Wonderland, and sort of disturbingly so. Influenced by baroque music, a fun take on pop, Wes Reeves other-worldly single also impressed Atwood last year, at the end of 2019, when we premiered the music video (co-directed and shot by Ramin Shakibaei alongside the artist herself). Reeves told Atwood, "'Honey, I' is about the mind changing good things to bad things." 30+ singles later, Wes Reeves style continues to straddle the same two worlds visualized in the 'Honey, I' music video. Combining the darkness of depth and the glow of a golden afternoon, Wes Reeves knows how to walk the tightrope, balancing between fantasy and reality. While we've yet to receive a multi-track debut from the artist, each single continues to grow anticipation for a more holistic project. I'll be following each story Wes Reeves shares as I anxiously await a debut album. – Coco Rich
If you're looking for tunes that will transport you to somewhere on a beach in the middle of July, look no further than the warm, summery music of Carlton Joseph Moodie. (His music is equally exquisite for winter listening, for the record.) Better known as Yuno, the Jacksonville, Florida native infuses all of his tracks with a brightness innate to only his sound. Perhaps no song demonstrates this better than his 2019 single "Sunlight," which I found while searching Spotify one afternoon this summer and have had on repeat ever since. Not only is Yuno a skilled vocalist; as a teenager he taught himself how to play the guitar, his cousin taught him how to make beats, and he records all of his own music. Whether you're an surf/indie pop enthusiast, or just looking to listen to some really good music, check out Yuno and you won't be disappointed. – Madison Zoey Vettorino
The enigmatic rock outfit known in English as ZUTOMAYO (ずっと真夜中でいいのに。in Japanese) maintains a strict air of anonymity. Their only recurring member in band credits is their vocalist ACA-ne, pronounced Akane, whose voice can be gentle as a zephyr or passionate as a storm surge, with every gradient in between well within her vocal range. The band is a known quantity in Japan, but have had little international influence.
Listening to the band is thrilling – their take on rock is among the most refreshing in music right now. Sublimely composed songs feel like adventures unto themselves, with baroque-inspired piano ostinatos suffused by prominent, fat funk slap bass and wah-wah guitar. ZUTOMAYO posses a drum player with expert touch, whoever they are, galloping and trotting in turn, perfectly attuned to the feel of the moment. ACA-ne's voice is flush with melodrama, whether she's belting or whispering – ZUTOMAYO are all sincerity, with none of the dripping cynicism or smarmy self-awareness of some Western pop-rock. To boot, all of their singles release with purely jaw-dropping hand drawn animations. ZUTOMAYO represents what rock can be, an artistic project as much as a band operating in sync at all levels. – Danny Vagnoni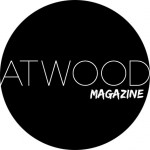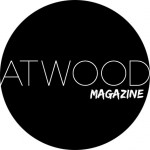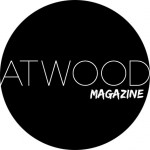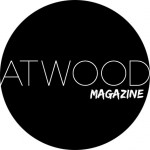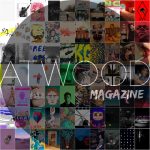 2020