A haunting indie folk lullaby reckoning with unrequited love, heka's "(a) dab" is a stirring display of heartache dressed in wondrous ethereal and atmospheric beauty.
Stream: "(a) dab" – heka
---
There's a special moment in heka's "(a) dab" that resonates long after the song is over – a moment of truth where her haunting melodies and confessional lyrics come together to so poignantly and powerfully eviscerate the listener. "I've done it once before and I'd forgotten how it stings," heka sings, her layered harmonies falling gently over a muted, reverb-drenched guitar and distant, rhythmic hand claps. "I'd forgotten how it hurts to be the only one in love."
An indie folk lullaby reckoning with unrequited love, "(a) dab" is a stirring display of heartache dressed in wondrous ethereal and atmospheric beauty. For those as of yet unacquainted with London's heka, here's your entry point.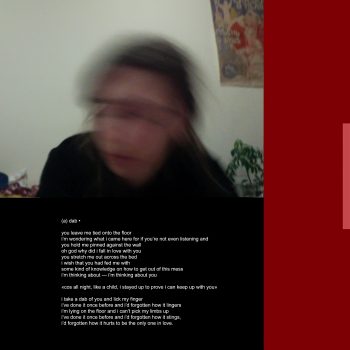 you leave me tied onto the floor
i wonder what i came here for
if you're not even listening and
you hold me pinned against the wall
oh god why did i fall in love with you
you stretch me out across the bed
i wish that you had fed me
with some kind of knowledge
on how to get out of this mess
i'm thinking about —
i'm thinking about you
'cause all night, like a child
i stayed up to prove i can keep up with you
Released April 28, 2021 via UK indie label Balloon Machine Records, "(a) dab" is the sophomore single off heka's forthcoming EP (a), out May 19. The musical project for Italy born, London-based multidisciplinary artist Francesca Brierley, heka has been exploring the experimental and indie music worlds for quite a few years now; she debuted with a series of double-singles releases in late 2017 that showcased her sonic diversity as well as her penchant for storytelling and poetry. She released her debut ep other drugs via Juicy Records in 2019, and delivered the standalone single "redwoods (a few interesting facts about sequoias)" – an experiment in lyrical and musical collage that immerses listeners in a thick tapestry of sound. The song was accompanied by a "similarly assembled" virtual road trip video, and according to the artist, the project represents an attempt to mimic the mind "as it desperately clings to senseless information in order to avoid feeling."
---
The above is just a taste of heka's artistic depth: Her forthcoming EP (a) seeks "to explore the connection between sound, space and memory by assembling recordings from different time zones and different eras" – producing, as a result, what the artist calls a "compelling composite."
The EP's lead single "(a) wall," released in March and featuring Jemima Coulter (Hailaker), hits with jazzy guitars, hot-on-the-mic vocals, and Coulter's trumpets that, all together, express what heka has described as an "ode to anger." Perhaps the sweetest ode to anger ever made, the song's ethereal gloom serves as a vessel through which to understand heka's intriguing artistry and utterly enchanting sound.
---
heka's follow-up is even more visceral and breathtakingly immediate.
"Sometimes being in love can feel like being on drugs," she says of "(a) dab." "There is a similar kind of influence that we willingly, and then inevitably, accept to be under; where we choose to give ourselves up."
A stunningly ethereal and intimate surrender, "(a) dab" resonates with the burning embers of lost love and lingering nostalgia. However experimental heka's folk may be, she has a distinctly grounded ability to capture the humanity and the heart of the matter:
i take a dab of you and lick my finger
i've done it once before and i'd forgotten how it lingers
i'm lying on the floor and i can't pick my limbs up
i've done it once before and i'd forgotten how it stings,
i'd forgotten how it hurts to be the only one in love.
"This song flew out of me really quickly," heka recalls. " I was laying on the floor late one morning after a long confusing night, guitar weight pinning me down, playing, and in little over an hour this song had materialized. It's funny how fast it was to write this track – recorded it and concocted some rudimentary arrangement there and then too – and how long it's taken for me to release it, but such is life! It was really interesting to revisit the old demo after so long and create this new version of the song, adding colour to the atmosphere and textures to the instrumentation, while still wanting to retain the rawness of that first take."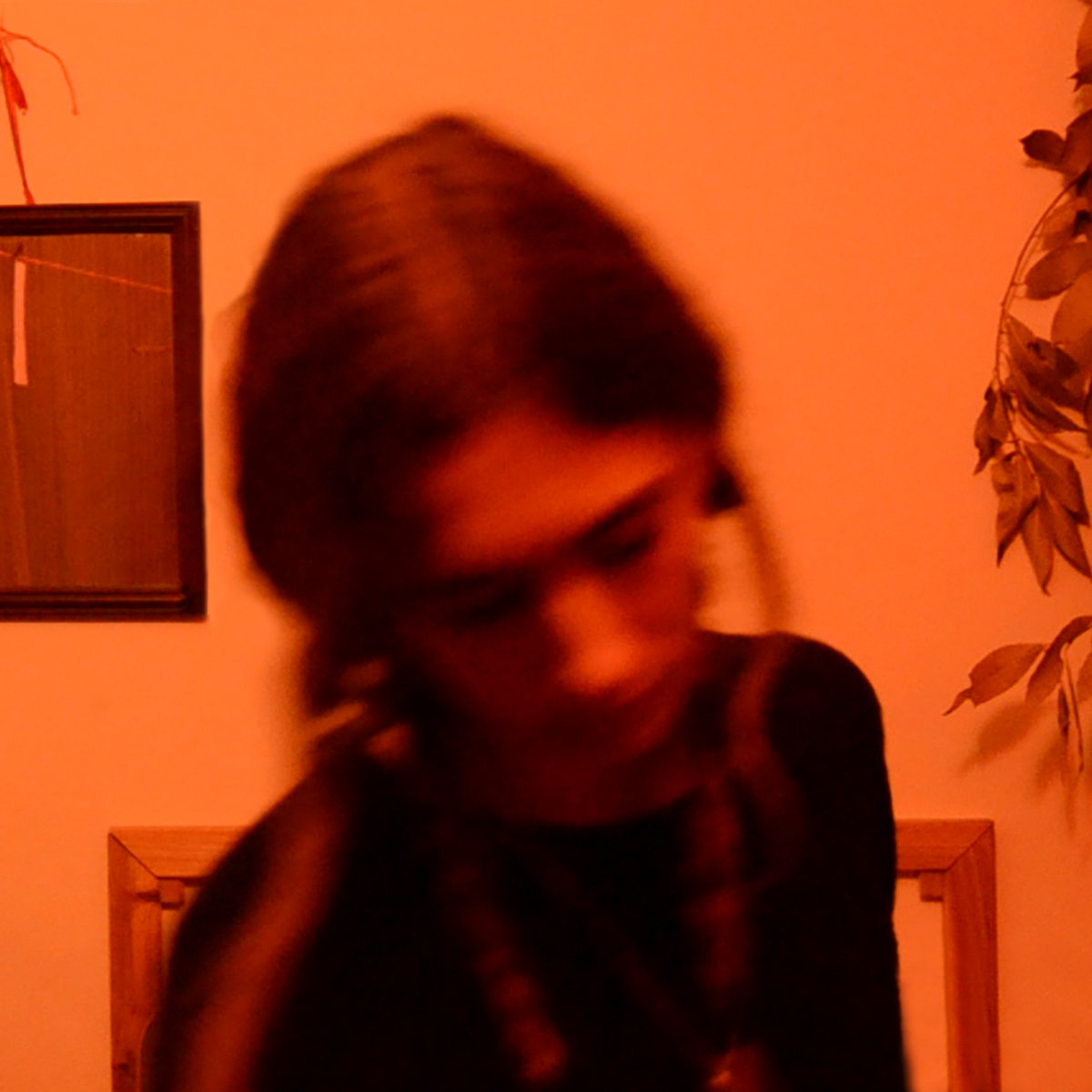 heka is the latest signing to an exciting new label whose story is only just beginning. Based in the North West of England, Balloon Machine Records was founded by Paddy Kinsella (Head of Press at Stay Loose) and Philip Moss (Editor of Secret Meeting) in 2020. To date, the label has also released the music of Bristol based herbal tea (the project of Helena Eve Walker) and London artist Laura Fell.
"Balloon Machine is entirely a passion project that I run with Philip Moss and Tobi Moore," Paddy Kinsella tells Atwood Magazine. "Our goal really is to use our passion and our contacts book to get artists that we believe to be really special on people's radar. The ultimate goal is then hopefully for a bigger label with more resources to swoop in to take that artist to a step beyond where we can take them. Essentially, we want to get our acts noticed by the right people as well as creating a family environment for our artists to make them feel fully supported not only by us but also by the other acts on our label when they put their music out into the world. It's a community that we're after creating."
"I first heard heka on Get In Her Ears' brilliant radio show," Kinsella says. "It was a song called 'Redwoods' and if I'm totally honest, it was more a fascination, a 'what is this?!' that kept driving me to drag the cursor back and listen again and again. It shouldn't work and yet it totally does and when I realised that heka had that ability, I knew she was very special. This EP carries on in that vein all be it with more professional sounding production that really shows off the quality of her vocals."
If its first two singles are any indication, (a) promises to be a beautifully delicate and wondrous listen – one that will invite all to open their minds and sink into a daydream. Melancholy though "(a) dab" may be, its sadness and pain are balanced by a sense of stillness; of vulnerability; and of intimate connection. Though the song itself dwells in the depths of heartache, it leaves listeners feeling rejuvenated – as though we've just woken up from the most refreshing dream.
With more to come very soon, heka is most certainly an artist to watch.
— —
Stream: "(a) dab" – heka
— — — —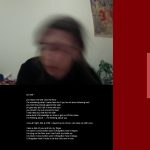 ? © 2021
:: Stream heka ::
---