Hanne Mjøen reveals her vulnerabilities in the honest, yet incredibly infectious new single "Hell With You."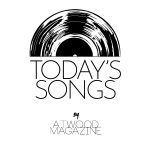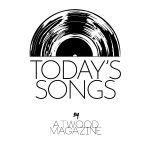 Listen: "Set it on Fire" – Hanne Mjøen
---
Hanne Mjøen is a rising Norwegian alt/pop artist who has been making waves for her deliciously intoxicating and heady tracks. Her latest single "Hell with You" is a rich electro anthem all about the realms of love. Speaking of falling out of love but being scared of leaving, for fear of never finding love again, this single is both uplifting and spiritual. The goosebump-inducing relatability is utterly enticing and will have you hitting repeat from the very first second, whilst also acknowledging that as humans we're all the same.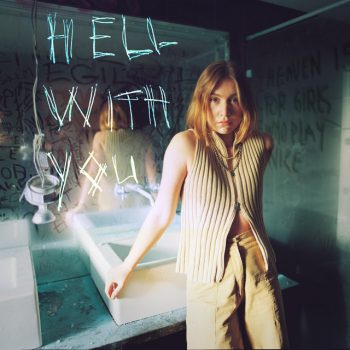 No you're not the one that I've been looking for,
Know that I go silent when you ask for more,
Know that I could hurt you and not mind at all,
I can be cold
"Hell With You" is gripping from the start – instantly swarmed in heavenly synths and intimate toned vocals reminiscent of Gracie Abrams, with an extra dose of pop. The single doesn't hang about, capturing your mind and heart in the shimmering and uplifting keys and synths. The electro-pop feel gives the track more of a punch by the time the chorus comes. The build-up is the definition of magical, as Mjøen lets her vocals float up along the rising production into a delicate falsetto before the chorus kicks in. With a solid kick and pounding, bassy synths packing a punch, it makes for a memorable chorus. Her sweet vocals and tone are a lush mix, along with her lyrics and sass, she owns every part of the song.
Tell me lies,
Tell me that we're forever every night,
So I can lose my lonely for a while,
Cause it feels so good when you say you're mine,
Just tell me lies, tell me lies
If you need any more proof that this artist is a star, then the accompanying music video will tip you over the edge. Practically a mini-movie, Mjøen shows us the raw emotions behind the track, with stunning cinematic shots of her realizing that her beau isn't the one for her. Taking us into the clouds, she quickly comes to terms with the fact that heaven just doesn't cut it. The video gives us Harry Potter meets Euphoria vibes.
Heaven is for girls who play nice,
I'd rather stay in hell with you,
Love to see myself in your eyes,
Fake it 'cause I hate the truth
"Hell With You" is off of her upcoming EP Emotional Fever, set for release later this year. This Norwegian artist is one to keep an eye on, as she rises through the ranks with her vibrant and exhilarating alt/pop tunes. If you like this song, then check out some of her previous releases "Sounds Good To Me" and "Strangers" – you'll thank me later.
— —
Listen: "Set it on Fire" – Hanne Mjøen
— —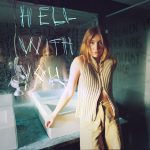 ? © 2021
:: Today's Song(s) ::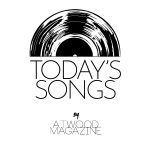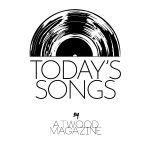 :: Stream Hanne Mjøen ::