A funk lens and disco grooves coalesce on "A bite of papaya" to make it a fierce and upbeat sonic soundscape, and Miynt spoke with Atwood Magazine on its creation.
•• •• •• ••
Miynt's Fredrika Ribbing doesn't burden herself with complete structure, at least in terms of her music-making process. Gone are the days of restricting one's self to a certain sound or genre – instead, the Stockholm-based artist explores the now, reveling in the experiences and feelings in her current life. With "A bite of papaya," Ribbing was clearly feeling an insatiable groove.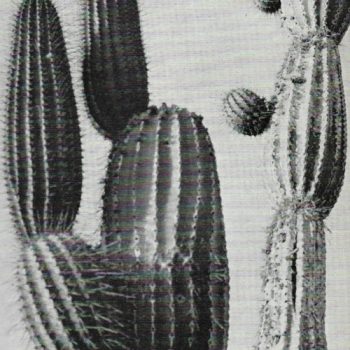 The song is a charmer, the first few seconds immediately setting up a soundscape that one will be hard-pressed not to find themselves dancing to with an unfettered delight. Its funk and disco sound is a step in a new direction for Miynt, the artist often wafting through the grunge scene with heavier emphases on grit. That grit is now sun-soaked guitar licks that have a buoyant touch, and when it's paired with the equally vibrant percussions, glee inducing harmonies are the result.
What brings it all together, though, is the hazy vocal work from Ribbing herself. Her dulcet performances are known and loved, and they provide the proverbial cherry on top of this musical sundae. There is an airiness to her incantations, providing listeners with a feeling of weightlessness as she continues her croons. With a slick bassline laying the foundation in the foreground, this expert joining of instruments and vocals creates an ethereal, funk-filled track fit for dancehalls resting within the clouds themselves. It may be winter, but Miynt radiates fervent passion on "A bite of papaya," making it a stellar close for a year in desperate need of some warmth.
Miynt's latest funk outing is a powerhouse showcasing of musicality and artistry, and the artist spoke with Atwood Magazine on where the inspiration came from, how an isolated year has impacted her process, and the potential screenplays in the works. Grab all the info in our exclusive interview!
— —
Listen: "A bite of papaya" – Miynt
A CONVERSATION WITH MIYNT
Atwood Magazine: The first thing that came to me was wow – quite a tonal shift! While your last two singles had a grunge vibe with them, "A bite of papaya" is going pretty hard with the disco tendencies. What drew you to this sound?
Miynt: I like grunge and disco equally and felt an urgent need to explore both at the exact same time! Joke aside, but I do have a very wide range of music genres that I like, and I know this might not be the most cohesive pick of singles to release but they do represent different parts of me and I'm not too concerned about the shift. There is a Swedish saying that is "Låt lusten driva verket" which basically means that you should let whatever you feel like at the moment decide what your work is. I haven't really forced myself to think in terms of genres. I think that that is a very relaxing way of making music and art although I do enjoy working more conceptually as well.
The song has an incomparable groove to it, and something that helps in achieving this is the vivid imagery with your lyrics. How did you approach the songwriting process with this release?
Miynt: The lyrics were kind of made at the same time as the instrumental. The whole process was very playful. Me and my friend Karl Hovmark were playing around in the studio with a great amount of instruments. We had a lot of fun which I think might come through in the song. I wrote the lyrics in symbioses with the instrumental. The word papaya was more of a temporary thing at first because the word fit in sonically but after a while, it made total sense to me and now it's stuck in the chorus for all future. The song is about restlessness, fruits and love.
Something you mentioned before about 2019's Stay on Your Mind was your fascination with the human mind and the stories that exist within them along with the stories that live inside a building, no matter its shape. 2020 hasn't left much room for people watching and outside exploration, and with ''Give me palm trees and inner peace'' being centered on an eBay worker, it seems the internet is playing the role of your musical muse. How do you feel this year and the internet are shaping your new music?
Miynt: I think it's playing a part in everyone's life at the moment, I have this hate-love for the internet and I'm not actively trying to write about it. I'm not even sure what the internet actually is, How do you describe the internet? A browser? A space? A bridge? It's not an inspiration itself when I write music but it is a great source of content. And I mean even an external hard drive can be very philosophical if you look at it with the right eyes so why can't the internet be a muse.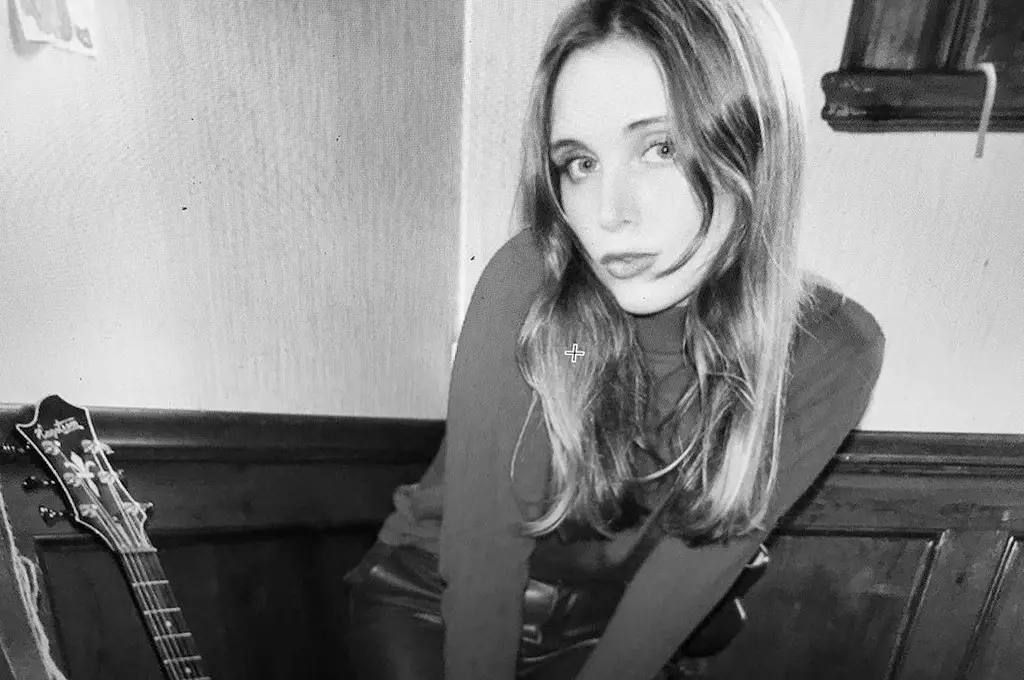 As an aside, any details you're able to share about the upcoming album?
Miynt: I guess the album will be sort of a distorted disco-grunge-flirt with weird guitars and words that sometimes rhyme and sometimes not.
Going back to ''Give me palm trees and inner peace'' for a moment, its music video was pretty incredible. From the stray footage music videos attached to Stay on Your Mind to stop-motion dollhouses – it's all interesting to watch. What goes in your mind when thinking of how to add a visual element to your music, and do you think fans can expect something from ''A bite of papaya''?
Miynt: Thank you! They're all products of being really broke working from home without proper video programs. I have been kind of limited making these videos but sometimes that can be a good thing, then you really have to try to make something good out of nothing. I used to play with that dollhouse as a kid and was really happy when I found it in my parent's garage. There will probably be a video for "A bite of papaya," and it might involve a dancing man. I'm working at it.
When listening to ''A bite of papaya,'' I couldn't help but find similarities with ''Vacation with Bond in South France, Pt. 2.'' Both carry a funk feel and have an aroma of bliss with them. There didn't happen to be another screenplay created when making ''A bite of papaya'' would there?
Miynt: Well I do have a song in the making at the moment that is sort of related to the two of them. I just have to funk it down a bit, I asked my bass player Gabriel von Essen to play a really funky bass on it and it did become A LOT of FUNK, like a confusing amount of funk. But I do still have high hopes for this song, he just has to be less good and complex when he plays the bass.
I'm fascinated by your musical influences as they range from Bowie to Nirvana – both differing sounds yet ones that can be heard from your own music, but done so in a wholly unique manner. A very Miynt specific sound. As time progresses, have there been other artists, bands, or musicians that have played a role in how you approach music-making?
Miynt: I have been going through a lot of phases when it comes to genres. I must say that the time I lived in LA influenced me a lot when I got introduced to the more psychedelic indie-scene. Both in a good and a bad way, my ex played in a quite big band at the time and I really got to see the backside of the music industry. I got sort of an awakening from that and realized how important it is to have and trust your own sense when you make music and not forget your source.
To be authentic and true to why you make music in the first place and not mess that away because you're blinded with fame or what you think you should sound like. I started writing songs because I felt like it was the most exciting and fun thing I ever done, although it sounded really bad in the beginning. It had nothing to do with anyone else ever listening to the songs. I'm always trying to go back to that stage when I make music that it's just like building a world without any expectations and that is an exciting feeling.
Now, I'm imagining the circumstances have been different, so how has the music-making process been for these recent batch of tracks compared to the ones on Stay on Your Mind?
Miynt: It's been pretty much the same. Stockholm has not really been in lockdown, so the working process has been the same as before. I usually have two ways of making music, either by myself or with friends, and both ways feel equally important for the music to develop and feel authentic to me. Right now I have a home-studio which is not optimal but it works. I'm currently looking for a studio in Stockholm so please email me if you know about anything.
From when you first began making music to now, how do you feel you have developed as an artist and as a person?
Miynt: I feel like I lived several different lives since I started making music. And I feel happier now than before. A lot has happened, I moved several times, lived in different countries, I've been in love, I've been heartbroken, I've been happy but also very sad. But the main difference is that I feel much more confident in myself and my art and I'm not questioning my existence as much, I feel more in tune with being a person on earth, I don't feel as stressed. I guess I do have a little bit of inner peace, but that didn't come with palm trees, unfortunately.
Despite the world being fairly bleak at the moment, what is exciting you the most about the future? Any new directions or territories you're excited to explore?
Miynt: I kind of have this dream of finding an old house in the countryside and bringing a lot of instruments and gear just living near the ocean making music surrounded by nature. But that requires that I have a car and a driver's license. I never thought I would say this but I want to explore what a driver's license would do with my life.
— —
? © Miynt
:: Stream Miynt ::
---