Dazzlingly dynamic and unapologetically searing, Wanderwild's feverish new single "Stranger" burns with impassioned emotion and bright indie rock energy.
for fans of The Strokes, Interpol, Joy Division
Stream: "Stranger" – Wanderwild
---
Dazzlingly dynamic and unapologetically searing, Wanderwild's feverish new single burns with impassioned emotion and bright indie rock energy. A song of angst and strife, "Stranger" surges with tension and sweet, sweet release as the turbulence of a rocky friendship comes to life with dramatic flare and exhilarating sonics.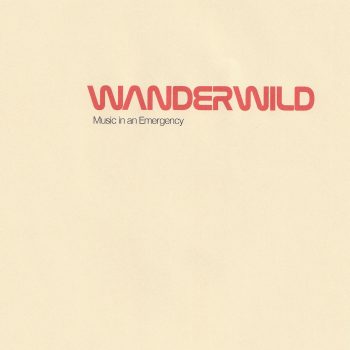 keep it all in line and quit your bribing
never sleep without your peace of mind in mind
there's too much important shit to remember all the time
for now i'm at your door
(the) death of a friend is over romantic
but i've barely seen you since this shit kicked in
my head is it in my head
or am i a stranger in my own bed
Atwood Magazine is proud to be premiering "Stranger," the latest single taken off Wanderwild's forthcoming third album, Music in an Emergency (out later this year). The Athens, Georgia-based band fronted by Matt Martin (bassist in Atwood favorite COIN), Wanderwild have been weaving stirring webs of sonic wonder for five long years now. The band's debut EP Fleeting remains a moving 16-minute introduction to Martin's songwriting, but it was on their albums In Due Time (2017) and Sleep Tight, Socialite (2019 via Kiig Recordings) that the band came into their own with an expressive, sound and theatrical, animated force.
Rounded out by Taylor Cotton, Wes Gregory, Reagan Byrd, and Alec Stanley, Wanderwild "combine the best of the 2000s garage rock revival with a healthy dose of modern pop sensibilities" (in their words); the result is a richly impassioned template that, whether soft and tempered or loud and raucous, ignites the heart and enriches the airwaves.
Following their recent singles "Do The Work" and "I'll Be Right There," "Stranger" finds Wanderwild refreshed and slinging their axes with charming tenacity. It's an incredibly Strokes-y moment of reckoning for Wanderwild; but for the lack of Julian Casablancas' deadpan vocals – if we're being honest, we love Martin's vibrant baritone – "Stranger" sounds as though it were plucked straight from the Room on Fire annals. This is a very good thing.
But this isn't The Strokes; Wanderwild are an indie rock band of and for 2021, and their latest single is a direct result of (or reaction to?) our present: Namely, the COVID-19 pandemic.
you're socializing
changing all your plans without confiding
it's too much to see and not feel
like i'm just your new ghost
you know i want your love
i want your love
but i can't take it
"'Stranger' is about the relational challenges that were brought on by the pandemic," Matt Martin tells Atwood Magazine. "I had some people in my life fall to the fringes that had historically felt like family. It's break-up song adjacent, only that the fallout is with a friend. It recognizes its own dramatization — "death of a friend is over-romantic" — but lives in a gray area of unknown, with the end not fully in sight. Thankfully, it is all in fact temporary, including (hopefully) the pandemic."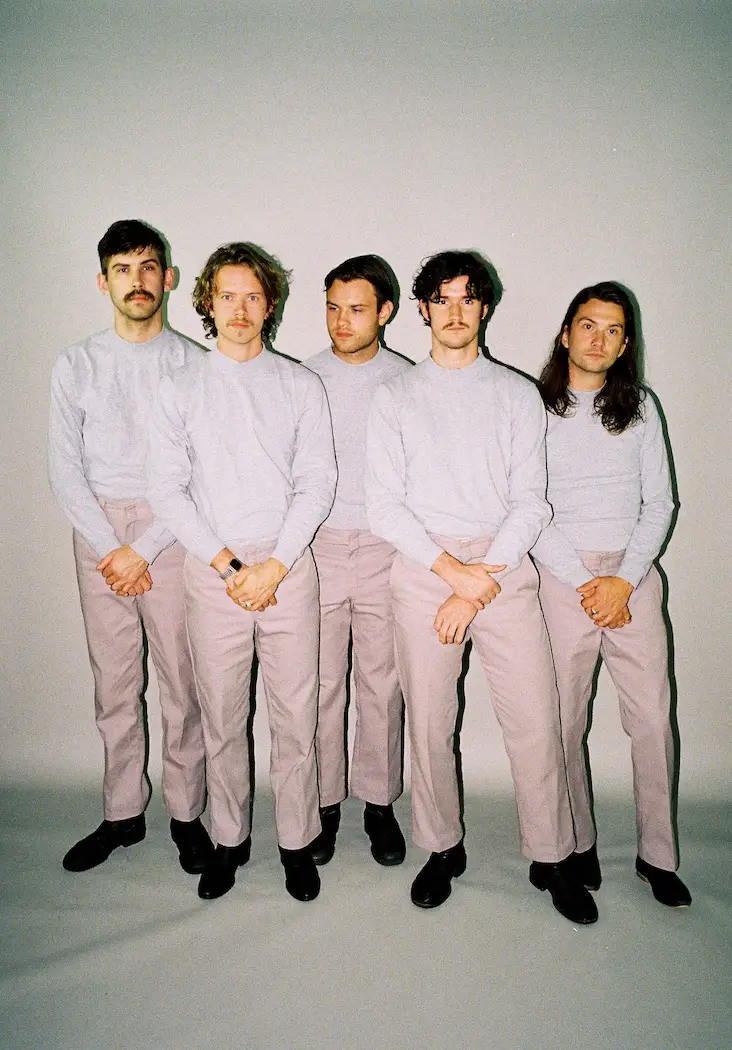 If you've lived a drama-free pandemic, then you're one of the lucky ones. For the rest of us, the past fifteen months or so have had their fair share of struggle and strain as differing "comfort levels" and major lifestyle decisions defined who we chose to spend our time with – and who we chose to steer clear of. "Stranger" finds itself embroiled in the anxiety-riddled dealings of the latter scenario, and as Wanderwild come alive with irresistible passion, a relationships teeters on the brink of destruction.
We don't know if these embers will grow into the flame they once were, or sizzle out into nothing; we're still living in that moment – but the bliss of "Stranger" is that the outcome doesn't matter. It's about where we are, right here and now, and recognizing the intensity and emotional impact of our decisions. Try as Martin might to trivialize it or write this off – "(the) death of a friend is over romantic" – "Stranger" wouldn't bear such a strong weight if there weren't a sliver of truth to the mess.
We're all for figuring your shit out and steering clear of drama, but sometimes you need to get your hands dirty in order to move on. Pain and confusion can indeed lead to better outcomes, and that's as much the ethos of "Stranger," as it is a part of the overall mood on Wanderwild's new album.
"Music in an Emergency is our most diverse and most dynamic. It captures us both comfortable and confused, navigating the craziness of 2020," Martin says. "The title Music in an Emergency examines the role of music in times of crisis. It's not exclusively a pandemic record, but there's no doubt that many of these songs would look very different or not exist at all had it not been for our experiences this past year. British writer Olivia Laing published a collection of essays in early 2020 called Funny Weather. Our album title is a riff on that book's subtitle, "Art in an Emergency." The book asks the same questions about art in general that we asked ourselves about music — how can something so seemingly unnecessary become essential to moving through crisis?"
"We hope this record reminds you how far we've all come. There's still a ways to go, but let's hope that's the best part."
i've said it once
i'll say it one more time
i want you on my side
still there's something so lonely
in chasing love that you cannot rely on
it's your move, not mine
Music in an Emergency promises to be Wanderwild's best effort yet, and the proof is right there in the singles: "Stranger" roars as an enthralling beacon of turmoil, creating beauty out of chaos. Stream Wanderwild's new single exclusively on Atwood Magazine!
— —
Stream: "Stranger" – Wanderwild
— — — —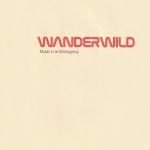 ? © Emma Rolader Martin
:: Stream Wanderwild ::
---