South London trio Honeyglaze dive into the depths of their achingly honest and vulnerable self-titled debut, a charmingly raw indie rock record of tenderness and turbulence, isolation and connection, stillness and movement.
Stream: "I Am Not Your Cushion" – Honeyglaze
---
I know that I look seventeen, I know that I'm no beauty queen. It might come as a surprise that I don't like being patronised…
Achingly honest and unapologetically visceral, Honeyglaze's debut album is as captivating as it is cathartic:
A charmingly raw record of tenderness and turbulence that dwells in a space of isolation and connection, stillness and movement. It's a collection of confessionals; an inspiring outpouring of emotionally potent diary entries, each with its own flavor and fervor, yet nonetheless part of a distinctly singular body of work. The British band come to life on their enchanting self-titled LP Honeyglaze, channeling unfiltered vulnerability and heartfelt passion into their own stirring, charismatic indie rock sound.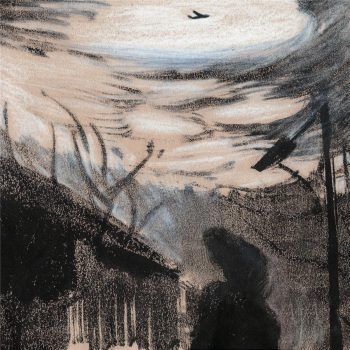 Yes I do admire the stretch marks on your skin
And yes I do adore the way you want to let me in
No I am not denying that I'm a sucker for your lust
Oh but I am so confused between loneliness and trust
Oh but I am not your woman
No I am not your girl
No I'm not some sort of cushion
And I don't want to be yours or anybody's else's word
– "I Am Not Your Cushion," Honeyglaze
Released April 29, 2022 via Speedy Wunderground, Honeyglaze is a radiant and defining debut from one of South London's most exciting newcomers. The trio of vocalist and guitarist Anouska Sokolow, bassist Tim Curtis, and drummer Yuri Shibuichi, Honeyglaze have quickly garnered attention throughout the UK and beyond since they first introduced themselves last September; the band spent this early spring supporting Wet Leg's tour, and embarked on their first headline tour this May.
Working with producer Dan Carey (Wet Leg, Fontaines DC, Geese, Caroline Polachek), Honeyglaze's three band members have carved out their own space in the alternative music world. Their album is at once melodic and tempered, honest and unassuming, with a driving, tight rhythm section supporting churning electric guitar work and Sokolow's uncompromising, deeply expressive vocals. Described by the band's members as "Breakfast in bed," "A spiraling breakfast," and a "long, big breakfast," Honeyglaze is an undeniably essential part of a well-balanced (listening) diet.
"It was hot and April, and the three of us knocked on Dan Carey's big door," Tim Curtis tells Atwood Magazine. "He said, 'Hello, you must be Honeyglaze' and we all nodded in disturbing synchrony. Only four months before had the mysterious Mr Dan contacted us by carrier bird, offering us to do recording of a big whole album on one condition: we must lock ourselves in a room for 6 weeks and practice ourselves into big perfection! Soon we were so good at songs that it was hurting a bit, and we had enough for an enormous big album. In four days, we created a large bit of music with all different sort of bits of wood and metal and feathers."
"We all listen to and create a wide variety of music, and usually those come out separately in different projects," he adds. "It's cool to have a single project where we can explore that variety in one context – I think the album introduces us as people who don't want to constrain ourselves to an idea of what the band sounds like, but just play whatever we feel. If there's a coherent sound, that's organic."
"To be honest there wasn't much of a vision," Yuri Shibuichi says. "What's on the record was all we had, it's kind of like a compilation of diary entries I guess. Sonically (opposed to compositionally) I think us, Dan and Lex established a vibe during the recording process which gelled the individual tracks into a cohesive journey. From the recording process being so momentary and the songs being the only songs we had composed, a self-titled record felt most right. It's us saying 'this is us' to the world."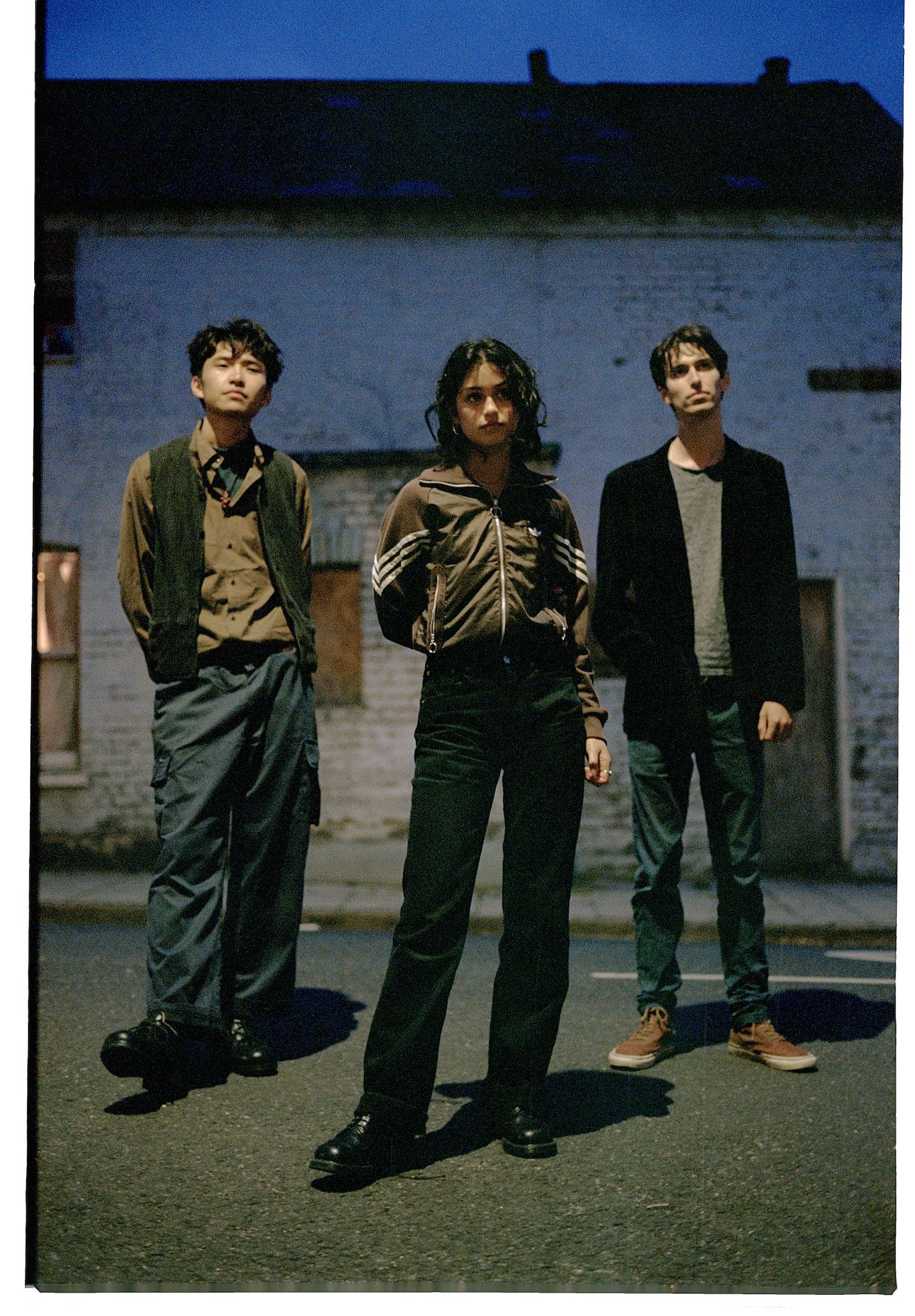 From end to end, Honeyglaze proves a stunning, sweeping journey. The moody instrumental "Start" sets the scene, followed swiftly by the dynamic single "Shadows," in which Sokolow despairs, "Mornings always feel like paradise because shadows always haunt me late at night." Highlights include the intensely empowering and honest "I Am Not Your Cushion" – a confessional confrontation filled that's at once catchy, vulnerable, and inspiring – and the vivid narrative "Female Lead," a story of exasperation, helplessness, quite a bit of reckoning:
I watched my favourite movie
And thought that maybe I could be
Just like the female lead
So I went out to buy some bleach
I put it in my black hair
And waited for an hour
But when I washed it out
Oh god I've let my mother down
I look nothing like Madonna
More like an 80s horror film
I'll have to wear a hat until my golden hair turns black
I drank some holy water
I thought maybe that would wash it out
No I'm no perfect daughter
Of that I never had a doubt
There's matters far more pressing
Than letting hair drive me insane
But I'm afraid to say that I have always been this way
---
"I was overwhelmed by the state of the world during the first lockdown and constantly being surrounded by bad news," Sokolow says of 'Female Lead.' "It was a time when people were playing with changing their appearance and I felt incapable of writing anything of any actual importance so I decided to write about something as completely arbitrary as dying my hair. I was inspired by the song 'Leader of the Pack' by the Shangri-las and the narrative heavy pop songs that were coming out of the Brill building during the '60s."
As for the band's favorites, Honeyglaze cite a few special moments that all members agree on.
"Favourites are hard but the vibe change with 'Young Looking' I do love a lot," Shibuichi says. "The sound of 'Burglar' is certainly a highlight, the mixing Dan did on this one is particularly amazing. Compositionally I'd say 'Half Past' and 'Deep Murky Water.'"
You said I was nothing but a dream
And I said you were nothing
Now I wait for the dawn to crawl in through my screen
It's like a burglar is coming
To take my time away
I was beaten down not so very long ago
It was in another town
By fear that you don't know
– "Burglar," Honeyglaze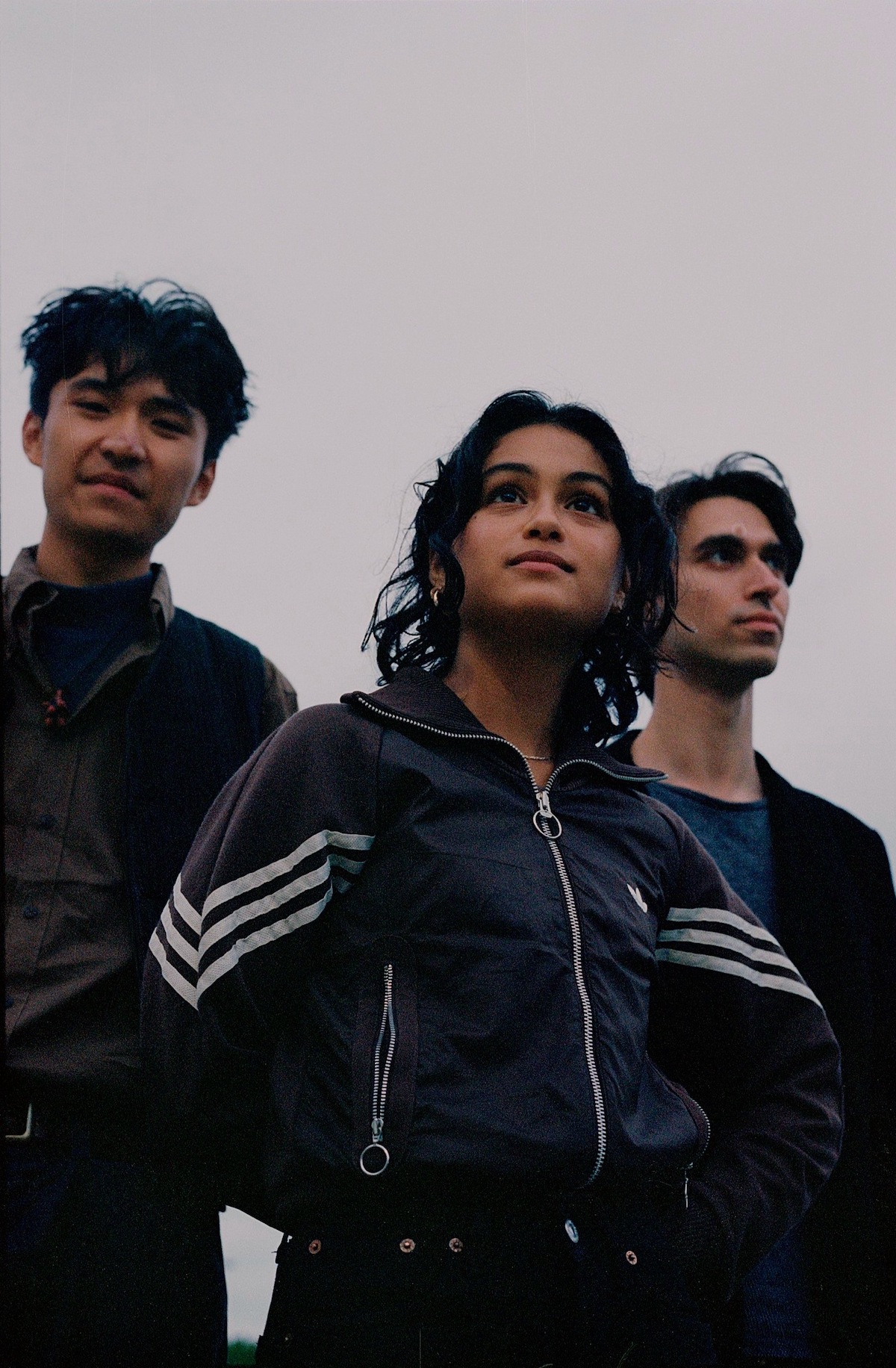 I don't keep up with fashion trends
I borrow clothes from all my friends
I don't fit in anywhere, Parisian style, I cut my own hair
I know that I look seventeen,
I know that I'm no beauty queen
It might come as a surprise, that I don't like being patronised
Oh Maryanne I love your skin
It's so pale and soft and always glowing
Show me how to be like you
I'm so sick and tired of always feeling see through
I know that I look seventeen
I know that I'm no beauty queen
It might come as a surprise that I don't like being patronised
– "Young Looking," Honeyglaze
There's nothing like coming away from an album feeling refreshing, relieved, and a little inspired – and that's exactly what Honeyglaze delivers. However this album speaks to you, the band ultimately hope listeners take away a sense of wholeness.
"There's playfulness and seriousness and introspection in there, which reflects us and I'm sure reflects many others too," Tim Curtis shares.
"This record is just the beginning of what we have to offer," Sokolow adds. "I hope people are as excited as we are to see what we have to offer in the future." Experience the full record via our below stream, and peek inside Honeyglaze's Honeyglaze with Atwood Magazine as the band goes track-by-track through the music and lyrics of their debut album!
— —
Stream: 'Honeyglaze' – Honeyglaze
:: Inside Honeyglaze ::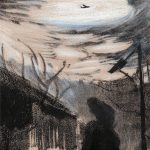 — —
START
We wanted an introductory track to the album which was a reprise to Childish Things, the album closer. It was the last track we recorded, filling the room with smoke and lasers and committing to use the first take we did.
SHADOWS
This song was the first song we played and arranged together in the first session we had. The original version was a darker more ambient song which you can find on DSP's by Bouncy Castle, the title of the song 'Shadows (Umbra)'. It evolved from that into what it is today through arranging it in a band setting, playing it live, and recording with Dan.
CREATIVE JEALOUSY
This song was originally arranged in a more bossa-nova style which was reimagined into minimal synth-pop from playing it live and going through many variations of arrangements. This song is probably the most straightforward and lyrically direct song in the album.
I AM NOT YOUR CUSHION
A fear of commitment, codependency, giving in to relationships. Just predictable stuff. The only metaphor in the song is the word cushion, so it's a good one if you are very literal.
FEMALE LEAD
Written during lockdown, Female Lead is inspired by '60s narrative pop. It's kind of an homage to the Ronettes and the Shangri-Las.
BURGLAR
This one was inspired by a Charles Bukowski poem. It's meant to have a kind of surreal feeling, with the ebb and flow of energy like drifting in and out of sleep.
HALF PAST
We wrote half past in Anouska's bedroom, one of our first fully collaborative writing sessions. We wanted to make something slightly more uneasy and unpredictable than some of the other tracks.
DEEP MURKY WATER
A classic breakup song. We were inspired by Barry Manilow's "Can't Smile Without You" and Jack Johnson's "Banana Pancakes."
YOUNG LOOKING
Anouska and Tim originally made a demo of this a couple of months before Honeyglaze was formed. It's about Anouska always getting ID'd.
SOUVENIR
Souvenir was written during the rehearsals for the album, probably the last song we arranged before recording. It's about being on the precipice of life changing, of having an album out and being grateful despite everything.
CHILDISH THINGS
Written with simplicity in mind, we knew we wanted to make something that grew sonically and really pushed the dynamic boundaries despite it being just 2 chords and the same lyrics throughout. It is the song we always finish a set with.
— —
— — — —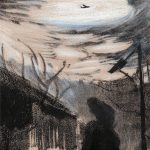 ? © Holly Whitaker
:: Stream Honeyglaze ::
---