Julia Jacklin boldly paints the full spectrum of her emotions onto a blank canvas in "I Was Neon," a track that questions whether it is truly worth it to completely lose oneself to the throes of passion.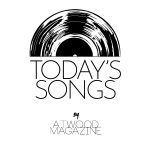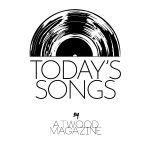 Stream: "I Was Neon" – Julia Jacklin
---
It's safe to say that Julia Jacklin is fully over her Crushing phase — the singer-songwriter has returned after a three year hiatus, and this time around, she is deeply immersed in the ebb and flow of commitment, wary of being dragged away by the overbearing tides of love. A run-in with codependency has thrown the Australian musician into a state of overwhelming distress, aptly expressed in "I Was Neon," released June 14, 2022.
As the newest cut from her record, PRE PLEASURE, set to be released on August 26, 2022, "I Was Neon" reacquaints listeners with the introspective nature Jacklin has masterfully curated throughout her entire discography with previous works, Crushing and Don't Let the Kids Win. Jacklin lays her soul on the line with every lyric that comes flooding out of her mind; her stark honesty wins audiences over again and again as they latch on to her encounters with love, loss, and the highs and lows that come with interpersonal relationships.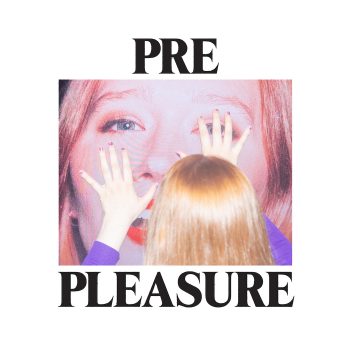 I was neon, I was the nearest door
I was the sign that said you've been here before
I swear I could see it, swear I could see it all so clear
I was steady, I was soft to the touch
Cut wide open, did I let in too much
I swear I could feel it, swear I could feel it
Jacklin has foregone the soft, blushy sound that serves as a staple within her most recent record, Crushing, trading it for a bona fide indie rock-pop soundscape. Cascading waves of guitar pump energy through listeners' ears, backed by a snappy drum rhythm that urges a subtle head bob along to the beat. The DIY, acoustic vibe of her previous records has been replaced with lush, fleshed out arrangements whose production is inspired by artists Celine Dion, and Luther Vandross, whom Jacklin leaned on for comfort during childhood. Jacklin's newfound sonic magnitude takes up the space that she had previously been afraid to occupy as an artist — helping her to "get over herself" in a way. Though, however upbeat the melody might be, the anguish and anxiety Jacklin summons with her incessant repeating of the question: "Am I gonna lose myself again?" remains at the forefront of the track.
In typical Julia Jacklin fashion, the musician puts her worries on full display within "I Was Neon," illuminating her darkest fears, and processing them in what seems to be a stream of consciousness.
One falls into an almost hypnotic trance as Jacklin tries to balance her own sense of self as more and more of her life becomes devoted to this one person. And, while the track might not be as lyrically complex as her other work, stark intimacy and jarring vulnerability remain the musician's signature trademarks, as she sings, "Am I gonna lose myself again / I quite like the person that I am." It is evident in listening that Jacklin is extremely wary of losing her colorful, saturated outlook on life — not wanting her existence to only serve the purpose of adorning the canvas of another's life.
In PRE PLEASURE's press release, Jacklin confesses, "I care so much about the people around me, so much it makes me want to sleep forever, it feels so overwhelming. I wasn't raised in an environment where language was used to express love and care, part of my songwriting process is me trying to rectify that, force myself to put words to those feelings." In recognizing these emotions, Jacklin has already fought half of the battle. Each time she sings this song serves as a personal reminder to hold on to herself and to her identity — to not let go of all that she is for anyone, regardless of how important they may be to her.
Am I gonna lose myself again
Am I gonna lose myself again
I quite like the person that I am
Am I gonna lose myself again
Jacklin's overt fear of losing herself not only applies to her relationships with other people, but to her career as a musician as well.
After ending her Crushing world tour in 2019, Jacklin was met by an onslaught of dread — what was she to do with her career now that the pandemic had struck? Putting together tracks like "I Was Neon" onto PRE PLEASURE was Jacklin's way of giving herself permission to live and let go, a behavior that she had neglected to practice for most of her career. She spent her pandemic simply listening and observing what was around her, which culminated in self-forgiveness and the ultimate realization that she should take life a little less seriously.
Even after all of this, Julia Jacklin still does not have it all figured out — and she doesn't have to. Her question as to whether she is losing herself to love remains unanswered by the time "I Was Neon" comes to a close, leaving listeners to ruminate on the query for all of eternity — or, at least until the release of PRE PLEASURE. Though, if there is one thing that is for sure, it's that Jacklin will continue to help listeners uncover their most authentic selves, with her music as their trustworthy guide.
— —
Stream: "I Was Neon" – Julia Jacklin
— — — —
? © Nick Mckk
:: Today's Song(s) ::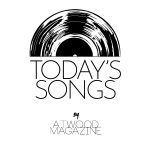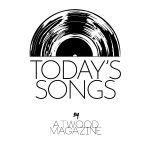 ---
:: Stream Julia Jacklin ::