Intimate, intoxicating, and utterly irresistible, the achingly intense 'In Separation' EP sees Nottingham's Blondes capturing moments of connection and inner reckoning through dynamic, dramatic, and emotionally charged indie rock.
for fans of Catfish & the Bottlemen, Peace, Blur
Stream: "Does It Rain on You?" – Blondes
---
I felt it was a collection of songs about the ways we live with and without each other, and so the title felt fitting, especially given the disjointed nature of the campaign.
Fun fact No. 1: None of the members of indie rock band Blondes is a natural blonde!
Fun Fact No. 2: These "four non blondes" can really rock.
Formed about six years ago at the University of Nottingham in Northern England, Blondes are on course to helm the next generation of British indie rock. The band enjoyed a moment of TikTok virality in 2020 around their third career single "Coming of Age," a breakout track that not only kept true to its name, but also turned into a self-fulfilling prophecy – with 15 million streams and counting, to date. Their debut EP Out the Neighborhood followed a year later and served as a fitting introduction to Blondes' identity and sound, but it's on the fast-rising band's newly-released sophomore effort that they truly shine their brightest and their boldest.
Intimate, intoxicating, and utterly irresistible, the achingly intense In Separation sees Blondes capturing moments of connection and inner reckoning through dynamic, dramatic, and emotionally charged indie rock. Guitars roar and drums churn alongside soaring, searing vocals full of passion and pain, youthful yearning and heartfelt wonder.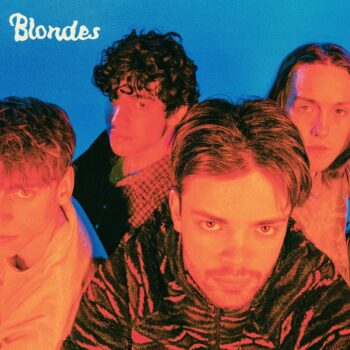 Coming over all dazed and there were all kinda places
I was hoping you'd take me to
Always something to say in such an obvious way
But it's just never the same with you
Too far gone in all the wrong ways again
If I don't like the sky, then I can just pretend
Does it rain on you?
When the days are through
I'm just not in the mood
– "Does It Rain on You?," Blondes
Released July 14, 2023 via C3 Records (Michigander, Tony Velour, Baej Lambeaux, Taipei Houston), In Separation is, true to its name, a record exploring the intersection of togetherness and detachment, intimacy and distance. Out the Neighborhood's follow-up highlights the extent of Blondes' artistic growth in an admittedly short period of time, and for members Will Potter (vocals), Alex Davison (guitar), Daniel "Stroudy" Stroud (guitar and drums), and Tom Herbert (bass), that's a big part of the sell.
"I think this EP sees us finding our footing a bit more, feeling more comfortable in what we sound like as a band," Potter tells Atwood Magazine. "Our writing has become more streamlined and more guitar focused, intentionally a little grittier and more expressive of what we're trying to say."
"It is definitely a big step up in our songwriting," he continues. "Most of the songs on Out the Neighbourhood were written while we were at uni, and they still carry some of that naivety in the songwriting I think. We definitely have evolved as songwriters, with a better appreciation for the craft and what it takes to make a song interesting, and keep it interesting throughout."
As is often the case, the road to this completed record was anything but linear.
"We recorded this project largely over the course of two sessions which were a long time apart, so that was quite unconventional," Potter recalls. "That was a result of our record deal being negotiated with LAB joining our existing partners C3, so after the first half was completed with our previous collaborator Rich Turvey, it got kind of put on pause. In a way that was a big challenge for us, but it also gave us a bit of room to nail down three more really great tracks and properly define what the record was going to be. By the time the label picked it back up again, we were very clear on the six songs that would make up the EP and what it would be called."
"The vision definitely solidified over the course of the break between the two sessions," he adds. "The first session was largely just about recording a couple of great songs that had been written after the first EP, but over time it became clear that what we were working on definitively was another short project, with a focus on delivering some high impact singles to take the next step forward for the band. Musically the inspiration was drawn from almost everywhere, especially as the whole thing was written over such an extended period. It meant we were writing different sounding things as our interests would change and evolve, which I think led to quite a diverse sounding EP."
---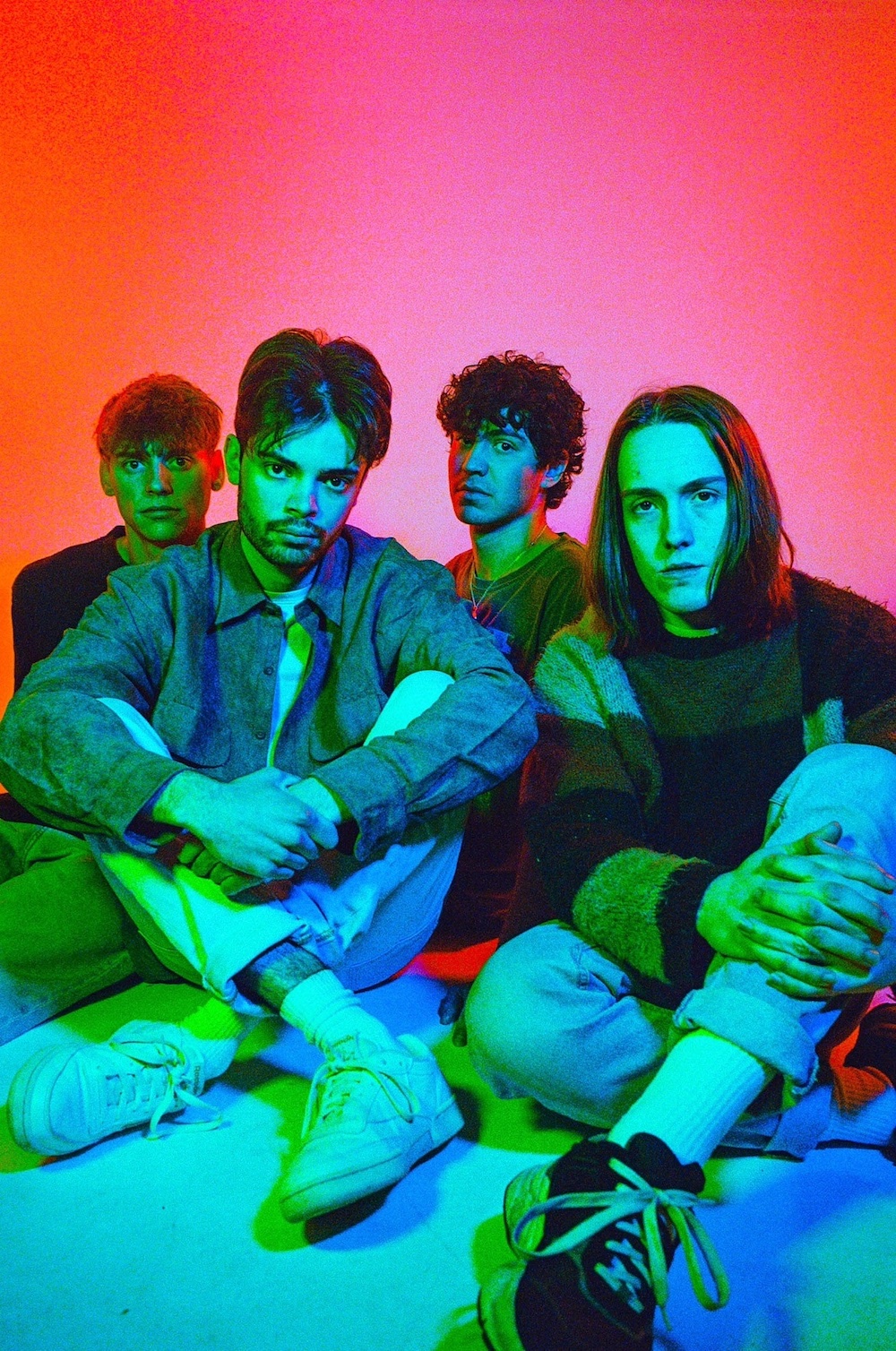 Potter uses the words nineties, tenacious, and more mature to describe the new EP. The title, In Separation, speaks to the emotional state loosely shared by these six tracks.
"When trying to come up with a title, I tried to think about whether there was anything that connected all the songs together. There were songs about relationships, about isolation and about the environment. I felt it was a collection of songs about the ways we live with and without each other, and so the title felt fitting, especially given the disjointed nature of the campaign."
The EP opens with opens with "Love in the Afternoon," a punchy, catchy, and absolutely disarming outpouring of passion. Searing guitar riffs and sweet, seductive vocal melodies coalesce in an eruption from the soul's depths, complete with love-soaked lyrics and a charming, dreamy chorus:
All it was, I choke on love and losing you
On my mind is a better place to be
Oh, my love, it's all enough, it's overdue
I can't find the sense enough to see
My girl in baby blue
Young love in the afternoon
I wasn't looking so I guess I didn't see it
I'd wait til the morning comes
I'd wait if I fall in love I'd wait,
cause I thought I didn't need it
"This song is one of our absolute favourites," Potter says. "It's been in the live set since last year and feels so exciting to play. We've been out of action for a little while, so [we] wanted to punch back in with something lively."
"Originally I was inspired by the Catfish & The Bottlemen song 'Fallout' and had wanted to make something emotive and anthemic over a classic indie rock chord progression. When we took it into the studio, our producer Antony Genn really pushed us to kick this song into the next gear. We pulled in influences from loads of different bands, and obviously his work with Inhaler rubbed off on us too. We're really proud of what we've made."
---
So begins a record that radiates with as much energy as it does emotion. Further highlights include the passionate power-ballad "Beautiful World," the spirited pop/rock anthem "Does It Rain on You?," and "The Basement" – an impassioned rush of volatile emotion and energy that strikes a chord with anyone who's ever felt cooped up.
"Cathartic release meets feel-good fervor as Blondes break out of "The Basement" with uncompromising drive," Atwood Magazine wrote in adding the latter track to our 103rd Editor's Picks. "Blondes immerse the ears in an infectious and danceable reverie we can't help but play over and over again, getting lost in the euphoric experience of breaking free from any kind of isolation that's holding us back from our full potential."
Potter cites several highlights on this EP, noting that different songs serve a different purpose for him. "I think "Beautiful World" is the best song I've ever written and I think "Does it Rain on You?" is the most fun song I've ever written, if that distinction makes sense," he says. "I wrote almost all the lyrics on this EP but my absolute favourite comes from 'Conversations,' which was written by Stroud. The line is "conversations change from 'where are you?' to 'how you been?'" It's a song about life changing as you grow up and move on from living at uni, where everyone you knew lived round the corner. I think the lyric is brilliant and it says so much about that feeling of distance and separation that sets in as you get older."
---
From end to end, In Separation is an oasis of raw emotion and radiant energy.
Blondes may not have been truthful about their band name, but the unfiltered humanity they build into their songs makes every single one a standalone hit. Together, they form one of the year's best EPs, and all but ensure we pay extra special, close attention to Blondes over the years to come.
"I hope listeners feel they connect to it," Potter shares. "I hope it inspires them to spend more time doing things they love with people they love, because that's exactly what we did when making this record."
Experience the full record via our below stream, and peek inside Blondes' In Separation EP with Atwood Magazine as the band goes track-by-track through the music and lyrics of their latest release!
— —
Stream: 'In Separation' – Blondes
:: Inside In Separation ::
— —
Love in the Afternoon
We wanted to open the EP with a BANG, so this naturally was track 1. I think from the moment I first wrote the demo I knew it would be the lead single. It started as me basically copying the chords from Fallout by Catfish and the Bottlemen, and it was one of those miracle sessions where I'd basically written the whole thing in 20 minutes.
The Basement
What I love about this song is that it's written by all of us. It started as a demo that Stroud made with his girlfriend, to which Will wrote new lyrics. The bridge was originally the chorus, but we didn't feel it was 'chorusy' enough, so I wrote a new one. It's a song about isolation, inspired by our time in lockdown, which I didn't actually know when I wrote the chorus. The lyrics sort of arrived fully formed in my head, so the irony is that the line ended up being "always coming over" rather than, say, "never coming over" which would've made way more sense. It's catchy though.
Beautiful World
This is like the centre-piece of the EP. Stroud and I wrote the instrumental one day at home sitting opposite each other with two acoustic guitars. Earlier that week I'd seen Sally Rooney's book "Beautiful World, Where Are You?" and I'd made a note of it as I thought it would make a fantastic lyric. When we were writing it, I knew straight away that would be the chorus.
Best Friends
Stroud wrote the chords to this one and I thought it sounded a lot like NewDad's "I Don't Recognise You" so I basically just stole that. Only kidding, but it was a big inspiration. I was quite inspired by Beabadoobee too, I'd been listening to "Last Day on Earth" loads at the time, which was a big influence on the lead guitar riff.
Does it Rain on You?
This one was really fun to write. Normally I start with a chord progression and some lyrics, but for this I sampled some drums to create a sort-of breakbeat, then started adding some Smashing Pumpkins/My Bloody Valentine-inspired guitars, only coming up with the lyrics at the end. It felt like a real mosaic of different genres. We had such a great time recording this one with our producer Ant.
Conversations
This one was almost completely written by Stroud. He was working on a demo, and I was trying to get him to use an old melody and lyrics I'd wanted to recycle, but he was adamant that what he had in mind was better. I went to work, and he sent me the completed thing whilst I was on shift. I listened to it and I was like, "don't ever listen to my advice again". It was so much better. I love the way it covers that topic of separation, we felt it was a perfect closer for the EP.
— —
— — — —
 © Charlie Harris
:: Stream Blondes ::
---