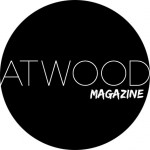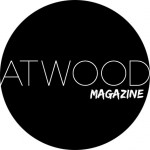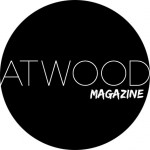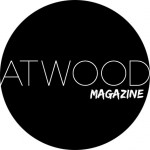 From all of us here at Atwood Magazine, we wish you a happy and healthy new year!
For most, if not all of us, 2020 has been the most challenging year of our lives. It has been a year of isolation, fear, pain, and illness: Many reading this have lost loved ones to COVID-19. Many reading this have not seen their families in weeks, months, or nearly a year. You might have had the luxury of working virtually and from home; if so, lucky you! If you were deemed an "essential worker," then you have continued to brave public and private transportation in order to do your job throughout the coronavirus pandemic. For that, we thank you.
2020 has also been a year of violence, protest, awareness, and activism. Many reading this know someone who has been discriminated against because of the color of their skin – or perhaps you yourself have been the victim of such prejudice. Many of us marched in one of 2020's thousands of Black Lives Matter protests that engaged people of all walks of life, in cities across the world. There is still much work left to be done.
Throughout this year of discord and disconnect, music has been a source of unity and connection. Songs and artists new and old have been there for us in our time of need, waiting to lift our spirits, reconcile our emotions, dance away the day, or simply sit, reflect, and meditate on this unpredictable thing called life. The soundtrack to 2020 is vast, nuanced, and diverse in a way that we haven't felt, or frankly haven't needed to such a drastic extent in other years. This year, we needed to experience the full spectrum of emotion: From drowning in the depths of isolation and despair, to reveling in unbridled joy and ecstatic euphoria.
Atwood Magazine has always had at its core the mission to celebrate music of all genres, and this year we strove to be a space of inclusivity and representation by consciously highlighting art and artists from around the world. The year in music was made all the more exciting because of the broad range of music we featured and focused on – from those familiar names in the Top 40, to creatives in the most underground, indie, and alternative of circles.
For so many of these artists, music is more than a mere means of self-expression; it is a vessel full of awesome potential. In recent years, it has felt increasingly important to acknowledge and elevate those who use their art as a voice for the disenfranchised; the oppressed; the underrepresented; and the underprivileged. This year, we continue to celebrate those who speak for more than just themselves, while at the same time indulging in the familiar, timeless themes of love, loss, hope, courage, change, and the never-ending pursuit of happiness.
As 2020 comes to a close, our staff took a step back to honor the songs, albums, and artist discoveries that had the greatest impact on our lives. Without further ado, Atwood Magazine is proud to present our curated list of 2020's Albums of the Year, in alphabetical order. These are our favorites – the albums that influenced us the most. Join us in celebrating 2020's contributions to the music world!
Mitch Mosk, Editor-in-Chief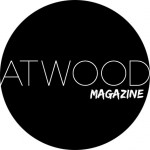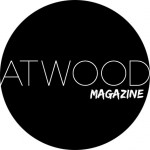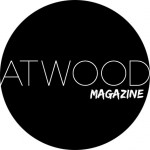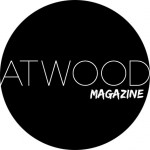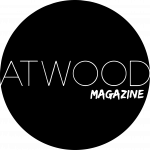 The 2020 Albums of the Year
A gorgeous record full of warm space, soft melodies, and humbling introspection, #1 Dads' Golden Repair has been a constant in my life ever since its early March release. Big Scary frontman Tom Iansek weaves a wondrous tapestry of classic singer/songwriter and indie folk sounds into his third solo album, dazzling through wondrous piano balladry and equally tender guitar songs that elevate his already haunting lyricism to stirring heights.
Lead single "Freedom Fighter" and opening track "4bit" remain two of my favorite moments, the former offering a tranquilizing, soul-stirring experience through his visceral, soaring vocal melodies and emotional piano. I love that #1 Dads dives unequivocally into topics like existence and purpose; he opines on "4bit," "I was raised to make the best of all I have Now what's my best good for? Ooh, for a four bit love…" And so begins this journey into a heart of light and darkness. Stunningly nuanced and achingly open, Golden Repair is a breathtakingly expansive, majestic listening experience. #1 Dads' intimacy and vulnerability is unparalleled. –Mitch Mosk, Editor-in-Chief
Bedlam. Bedlam sounds like frantic steel pans, a bass staccato like a strobe light, klaxon keys, a razor sharp synth cutting through it all. And bedlam keeps at bay by the grace of Lydia Lunch.
Conceived during an intense period of self-imposed isolation in 2019. Against All Logic, (dit Nicolas Jaar) quit all substance besides food and water in an act of Buddhist resolve to evade "negative shards" from entering his the cycles of his turntable. He failed. And in a moment of therapy, 2017-2019 provides something that suppression could never chance: rabid industrial techno. A purge put to plastic, wax or byte. Sprinkle as much Beyoncé as he needs, no matter, from "Fantasy" to "You (Forever)," Jaar will dance your feet to fucking death and back. Ableton's thrum blood and pressure right to the head as Jaar mixes chopped, cropped, copy-pasted percussion with blown-out bass notes and chiming, flittersome melodies. You might catch breath in moments, but Jaar will not stop. Forget collections, this is a set. Collections sing "you're gonna love/ you're gonna wanna hurt me/ and scream," sets holler "if you can't beat 'em, kill 'em/ if you can't kill 'em, fuck 'em/ if you can't fuck 'em, kill 'em/ if you can't do it good, do it hard."
"Can't do it good, do it hard."
"Okay," my eager erred I said in seconds. Maybe some sort of Jordan instinct or Mamba mentality caught me, machismo for machismo's sake, "how hard can you go?"
Jaar might mix music to gash, grate, grind my ears into dust, Cenizas might have more artistic merit, Telas might question more standards. But neither warned me that I better want this. That I wanted 2017-2019. You are going to love me and sweat, it warned me. No puppydog love, no fawning, cute, puke-inducing sense of love. Love like a runner's high. One that compels to climb, to challenge outright. Maybe I needed that. Maybe I proscribe too much to this record. But I danced to it. Lord almighty, I danced to it. I sweat to it. Worked to it through lonely night-shifts, sipping on Monster and supping on potato chips. I drove to it. I woke to it. I've written about it twice now. And I danced to it. Lord almighty, did I dance to it. – Ben Niesen
As a debut album, Anachnid's does what debut albums should do best: Introduce the artist. Dreamweaver isn't just a collection of songs but a journey, both individual and cultural- going back to her Indigenous roots while representing a period of personal growth. Sonically the album is modern, blending nature (traditional indigenous sounds) with the city (electronic) while lyrically intended as a form of empowerment.
The order of the songs is what opens this journey: the beginning is softer and slower before the middle track "Anachnid" represents the transition ('spider bitch, spider bitch you just broke a leg/ spider bitch spider bitch don't it feel great' she spits with lighthearted attitude, referring to how when a spider breaks a leg it grows back just like how any pushbacks only makes her return stronger. "Windigo" and "America" highlight injustices and colonialism, while the concluding tracks are brighter and composed of greater self-love. The ending, "Skywoman", rounds it all off- dreamy, gentle, hopeful, and based around the tale of 'Sky Woman', thus female empowerment merged with traditions. – Francesca Rose, Junior Editor
Aquakultre's Legacy was the best album in 2020. It's almost indisputable: It had everything a great album needs: It was passionate, earnest, self-assured with it's message but never taking itself too serious. There isn't a moment wasted, a note out of place, or a lyric not hitting you straight in the feels. It tackles everything from toxic masculinity, systemic racism and trying to stay straight in a crooked world—while never neglecting the need for a party jam once in a while.
Aquakultre made an album as timeless as its message of love and paying it forward. Legacy is an album that'll never stop giving, won't stop growing, and you can't stop listening to. How can that not be the album of year? – Oliver Crook, Junior Editor
The word "cinematic" will certainly come to mind when listening to BK Pepper's Territories, which stands to reason due to his history of composing for film. Beyond the cinematic quality of Territories, though, lies a desire for connection and of overcoming borders – both physical and metaphorical. Piano alone is an instrument able to sway crowds of individuals and move even the staunchest of souls, something Pepper does with a fervent passion, but the joining of strings allows for a wider scope of sublimity.
Compositions like "Colours" showcases this through the spirit each note hit elicits. There is weight here, but instead of discomfort it brings about an almost compassionate touch. Its allure makes for a stunning display of musicality, something carried throughout the album's entirety. This allure makes a glamorous close with "Need to Know," a piece whose very being is steeped in spirited charm. A debut of this magnitude is unheard of, making Territories an album where one would only be doing themselves a disservice by not listening. – Adrian Vargas, Junior Editor
Brian Dunne has his own charismatic way of engaging on deep topics: He keeps things light and comical, even while diving into his own vulnerabilities and life's darkest spaces. The Brooklyn singer/songwriter does this well in conversation, but he truly excels at it in his music – bringing listeners on an exciting and enjoyable adventure through the depths of reflection, understanding, and human experience. Nowhere is this better demonstrated than on Dunne's third album: An intimate and heartfelt new classic, Selling Things is the breathtaking product of anxiety and existential crisis, a record whose passionate folk and stirring poetry resonate in the soul. It's an album that awakens something deep inside us all – a timeless collection whose songs speak to anyone and everyone still figuring things out.
A rock-leaning singer/songwriter following in the footsteps of greats like Billy Joel and Bruce Springsteen, Dunne's songs marry catchy melodies with moving sonics and personal lyrics. His talent and appeal lie in his music being as meaningful as it is easy and fun to listen to. Album opener "Harlem River Drive" places the artist quite literally on one of Manhattan's most well-known and heavily traversed parkways, philosophizing as he reflects on his own life: "In life and sacrifice, you're just a short ride from paradise, and just a slip from your hardest days. I'll never know, babe, which way to go, babe; I'm just trying to hold on along the way."It's a soul-searching confessional and beautifully honest, fitting introduction for what's to come. I've always been partial to the emotional outpourings on "Nitehawk" and "Like a Drug," as well as album closer "Getting Wrecked on Election Day," where Dunne brings the most fleeting of moments to life through vivid imagery and expressive singing.
At its core, Selling Things is hopeful and inspiring. Brian Dunne shines a light on familiar issues most people struggle with throughout their lives, whether it's dwelling in anxiety or overcoming self-doubt, loneliness, finding one's purpose or calling, or just learning to live for and appreciate the little thing – the moments that otherwise pass us by. – Mitch Mosk, Editor-in-Chief
Christian Lee Hutson had been working on Beginners since 2014, recording the Phoebe Bridgers-produced album four times before releasing it in May. From the very first note of "Atheist" to the anthemic final hook of "Single For The Summer," Hutson paints beautifully nostalgic narratives over folk-tinged acoustic guitar. In brilliant, sometimes sarcastic musings, the singer-songwriter tackles childhood, heartbreak and growing older. On "Get The Old Band Back Together," Hutson looks back on adolescent rock magic, while on the wistful "Northsiders," he details his Los Angeles teenage years and the death of an ex-girlfriend. While it's clear through his songwriting and finger-picking chops that Hutson has been making music for quite some time, Beginners is his first major release. I certainly hope it isn't his last. – Ethan Shanfeld
It feels ever-harder to innovate within the indie rock canon – everything either sounds bad or the same – but then an artist like Deau Eyes comes around stuns us into silence, opening a door we hadn't seen before and leading us into a new world full of color, flavor, and utter allure. Dynamic, intimate, and intense, Deau Eyes' debut album Let It Leave is a fresh, feverish burst of indie rock energy ready to dazzle the ears and stir the soul.
A culmination of Ali Thibodeau's many lives as well as a coming-of-age story of angst, drive, and womanhood, Let It Leave is about going from the underdog to the top dog – learning to assert yourself, often the hard way. Honest, raw, unhinged and unchained, Deau Eyes immerses her listeners in a relentless expanse of gorgeous sonics and compelling melodies. Her beautifully breathtaking voice serves as our muse throughout Let It Leave's emotional 35 minutes – a journey that explodes with high octane electric guitars, and pulls back with elegant acoustics. While I've long been partial to the catchy and overdriven force of opening tracks "Some Do" and "Paper Stickers," Let It Leave has a surprise ready and waiting at every turn
Deau Eyes earned her place as one of my new favorites (and an Atwood artist-to-watch) in early May, revitalizing indie rock through a refreshingly raw soundtrack packed with grace, fury, and attitude. Let It Leave is confidence manifest, an engaging introduction that left me desperately wanting more. – Mitch Mosk, Editor-in-Chief
There's very little I can say about Future Nostalgia that I haven't already written or said (listen to the Tunes and Tumblers finale, if you know you know), but I think we can all agree that Dua Lipa was 2020's big and potentially only winner. To release a disco-influenced and banger-filled album, made to be danced and sweated to in the vast majority of clubs and arenas, in the heights of a global pandemic was a challenge she executed brilliantly.
Future Nostalgia brought us the first real taste of happiness and hope after the world collectively shut down for survival. It wasn't danced to on sticky club floors, but was vigorously lived by people in living rooms and bedrooms looking for a relief and for fun. Future Nostalgia, with its escapist themes and hopeless belief in finding joy and love again, became the soundtrack that collectively led us through the darkest of days and reminded us that there's always something great to dance to and sing about. It's an album crafted to perfection by an artist who has finally found her footing and confidence and hasn't looked back since. It's been incredible to watch Lipa blossom into the full-fledged popstar we all knew she could be despite not having the usual popstar apparatus to work with. Lipa reinvented herself as the world was reinvinting what life looked like, and maybe that's what makes Future Nostalgia so potent.
Future Nostalgia found a home and purpose in a world where everyone was stuck at home and looking for purpose, and so it perfectly executes the role that good pop songs are meant to play: it brought us joy, escapism, hope and relief in a way no other genre or album could. Long live Dua Lipa, long live Future Nostalgia, and long live pop music for forcing us to smile and dance through it all. – Nicole Almeida, Managing Editor
Probably my rap MVP of the year, Duwap Kaine released three different projects throughout 2020 that manifested his entire artistic range. He's a curator at heart, and no project exemplified that more than Underdog 2, arguably my favorite album from him at this very moment.
His preset punch-in flows have become an underground staple at this point, and his irrepressible beat choices are just as savory as any homecooked meal he's posted on his Instagram. On Underdog 2, there's no other world but the warped one Kaine presents, where demonic Super Mario-esque sound effects reign supreme, and the "beep" of a money counter is the greatest type of gift for the ears. This is a Soundcloud deity at his finest. – Ryan Feyre
How do you begin to sum up an album so diverse, varied and emotionally encapsulating as Fetch the Bolt Cutters? Fiona Apple's fifth record dropped at the start of quarantine and instantly broke the internet; the (completely deserved) perfect score from Pitchfork certainly helped. Not that Apple needed any help from an indie reviewer though: Her clarity of vision and urgent need to deliver it coalesced into an album that spoke to the life of so many people. It healed, soothed and taught. Most importantly, it friggin' rocked.
Using her literal house—as well as her dogs, friends, and anything else lying around—as instruments offered a complete freedom that she relished and thrived in. There's not a bad song on there. Hell, there's not even a song that you get tired of on repeated listens (trust me, I've tried!) Fetch the Bolt Cutters is a perfect record, front to back. Apple never disappoints, but on this occasion she outdid herself at a time we needed her most. We're not worthy. – Oliver Crook, Junior Editor
Following up his critically acclaimed debut LP (The) Evening, ford. shared his much anticipated debut album The Color of Nothing earlier this year, a true testament to his talent and vision as an artist. Out via Foreign Family Collective, the 11-track project perfectly showcases exactly what ford. does best: craft introspective atmospheres, intricate rhythms and soulful melodies. Featuring a star-studded lineup with the likes of emerging star Ayelle and bedroom pop icon Verzache, as well as Lani Rose and Barrie, The Color of Nothing is a stunning debut project. "Fruit&Sun" and "Living, Breathing" show off ford.'s versatile sonic influences, while "Pay No Mind" and "In My Eyes" are soft indie gems with a distinct lo-if flair. In true ford. style record, the record in it's totality brilliantly combines heavenly melodies with organic sounds and engaging, lo-fi atmospheres. – Ben Beamish
Ghostpoet has been one of the UK's most innovative artists over the past decade. His latest record I Grow Tired, But Dare Not Fall Asleep is his finest work, plunging deep into the inky gloom of his soul. He shares a vision of Britain in decline during this period of unrest, with gravitas and pathos throughout to create a sympathetic emotional world. If you're into the Bristol trip-hop scene, if you like saddened minor string sections, if you get off on strong lyrical imagery, then this is the one for you. Songs like Humana Second Hand, Rats In A Sack and Concrete Pony are Ghostpoet at his very best. I Grow Tired builds on many of the themes we've come to know and love from Ghostpoet's earlier work, to produce a product that is instantly familiar, but now with a widescreen lens, as the orchestral stabs and bigger structural motifs come into play. I Grow Tired is, in a musical sense, Ghostpoet announcing himself as a genuinely accomplished artist. I Grow Tired invites you to stalk through the shadows of post-Brexit madness. A slow, unfurling vista of despondency greets first time listeners, while the heaviest blows are landed on repeated plays – once Ghostpoet's songwriting fully settles in at a liminal level, the subject matter of the project bubbles up and takes hold. I Grow Tired is a troubled, measured take on life, from someone who cares. It's not gonna comfort you, but it will let you know you're not alone. A decade of musicianship and songwriting talent have gone into crafting this record, neatly marking the culmination of Ghostpoet's development from fringe indie darling to the forefront of the UK's alternative scene. – Adam Davidson
Aristotle stated that the arts, particularly tragedy, served to purify the souls of the spectators. The process is simple: you see a work of art, recognise your own sins and fears in it, and then come out of it – more aware of yourself than before. It is a cathartic, purifying journey that often leads to maturation and relief of even the most conflicted hearts. This is exactly what you feel when you listen to Dreamland by Glass Animals. It's an entire life in music, explained in all its nuances and emotions. Once you're done listening to it, you're a different person – not better or worse, just different. Definitely, though, you feel you are lighter because you feel that, out there, there is someone who has listened to this album and felt the same fears, the same feelings as you. It's an album that reminds us that we are all mere human beings – but also that, at the end of the day, it's not so bad being one. – Dimitra Gurduiala
Orca is one of those albums that sneaks up on you, artful in its structural complexity and emotional precision. There's something beautifully off-kilter about the ways each instrumentation, be in strings or the acoustic guitar, comes together that gives it a distinct edge. For his sophomore album, Gus Dapperton explores mental health in sincere expressions of vulnerabilities, slicing through with a rough, growling sound while switching between emotional ballads and danceable alt-pop rhythms. It's a musical band-aid for the world-weary, ranging from a slow, lolling track like "First Aid" with stories of literal salvation in "I won't forget about the way / you saved my life / You wrap me up" to emphatic, forward-looking beliefs of, "I'm committed to change, so don't worry / Don't want any more pain, so don't worry now" in "My Say So," a track filled with playful, jewel-like synth notes.
But perhaps there's no track as charming as "Bluebird," a plucky, uplifting piece with a buzzing bassline and groove. Bright-eyed and youthful, "Bluebird" is full of a simmering energy that is what, for me, defines the spirit of the record: at its heart, Orca is an album that offers up optimism without downplaying the moments that make hope seem difficult to locate. Even when "I've got no car / I've got no ride," Dapperton reassures us with, "But you've got heart / and boy, do you got drive / It's not that far / It's worth a try." – Kelly Liu
HAIM's third album, Women in Music Pt. III, refuses the boundaries of any one genre. WIMPIII breathes life and momentum in a constantly moving and shifting groove, with a range of instrumentals and lyrics that build each other's mood in a balanced and unprecedented perfection. Perhaps one of my favourite projects of all time, the three sisters created something so much greater than your traditional album: A true soundtrack.
From the melting saxophone sweetness and lo-fi nature of "Summer Girl," to the R&B funk of "3 AM," the industrial "I Know Alone," the driving pop of "Now I'm In It," and the guitar-led "FUBT," this album is a beautiful long summery drive through the nuances of all aspects of being alive. Sixteen unique tracks of music that sings of and sounds like dreams, emulations of sultry, depression's fog, sexism around the industry, home, love from all angles, and so much more. The matching of genres and lyrics as HAIM fuse pop-rock with jazz, lo-fi, funk, and country rock to heartland rock, meld a 1980s soul with 2020 innovative production (in true Rostam and Ariel Rechtshaid nature)… it all creates an assortment of elements balanced wonderfully as they interact with, and seamlessly build on each other. Women in Music Pt. III cements HAIM among the top glimmering creatives and innovators of the rock scene and music industry, wholly in boundless depth and honesty. Dahlia Alrayes
Henry Jamison remains one of America's modern folk masters," and in staying true to himself, he has kept true to that title: The stoic Vermont singer/songwriter delves deep into his psyche, his relationships, and life on tour in his breathtakingly beautiful new EP Tourism, a stunning five-track folk journey through isolation, transience, connection, and self-discovery.
Full of room to breathe, space to feel, and some familiar voices along the way, Tourism is undoubtedly one of Jamison's most moving and relatable collections. I wouldn't include it on a list of full-length albums if it hadn't stuck with me in the way it had, but every song moved me with diary-like writing and passionate, memorable melodies alike. It's a study of identity, restlessness, personal turbulence, and more: Whether you're looking to the majestic, harmonic fullness of opener "Still Life" ft. Joseph, the ethereal warmth "Green Room" ft. Grizzly Bear's Ed Droste, the achingly visceral vulnerability of "Tourism" ft. Fenne Lily, the heart-on-sleeve truth spilled through "I Forget Myself" ft. Darlingside, or the dazzling connection struck in closer "Orchardist" ft. Lady Lamb. It's as easy to get lost in Tourism's seventeen dazzling minutes as it is to listen to the five-track adventure on repeat. Jamison may dwell in his feelings, but he makes it an engaging, cathartic experience for those who choose to join in and listen.
My words from earlier in the year continue to stick out to me: "Vivid, breathtakingly beautiful, and deeply relatable, Tourism is not only a musical highlight of 2020, but also a vessel of relief, escape, and understanding for those of us going through our own surrealities right now." –  Mitch Mosk, Editor-in-Chief
Jack Garratt has been reckoning with himself for his entire life, and on his sophomore album, he let us in to see, hear, and feel that inner turmoil for ourselves. Love, Death & Dancing is a remarkable record of self-discovery and acceptance: Of Garratt accepting himself for who he is, flaws and all – and it's one Garratt proceeds to unpack layer by layer throughout his album.
Love, Death & Dancing is a remarkably compact work of art for what it is. The artist's follow-up to 2016's debut album Phase is relentless and indefatigably intense in its expression of self-reflection and self-discovery. Jack Garratt plummeted into his darkest depths, and while he didn't plan for it to go that way, Love, Death & Dancing is sort of his redemption story, telling the tale of how he fell and climbed his way back up… Even if (he knows) he's ultimately going to fall again. Garratt is reinvigorated, fully awake, in tune with himself and invested in his story. If for any reason his music isn't enough to show that, then perhaps his epic hour-long, specially-choreographed dance can help seal the deal.
Diving deeper, each of the album's songs is a dramatic world of sound and feeling. The unrelenting, soaring lead single "Time" is a window into Garratt himself – of the depression he struggled with in the wake of his critically-acclaimed debut. The love song Mara cuts deep, and the poignant "Mend a Heart" from an intimate disclosure into a feverish expanse. I've always found myself partial to the anthemic "Circles" and "Old Enough," both of which capture Jack Garratt's taste for dynamics and sweeping, bold sonics.
A record that deserves far more attention than it got, Love, Death & Dancing is as emotional a journey as it is a compelling musical and sonic experience. Its songs are incredibly cohesive, yet equally distinct – each one a puzzle piece capturing another angle to the artist's psyche and his music. – Mitch Mosk, Editor-in-Chief
Jhené Aiko is a name you hear and you know that whatever is to follow is tied to authentic artistry that never falls short. Known for her signature talent for song-storytelling, the artist has transformed her soprano into significance. Born and raised in Los Angeles, the artist has taken her musical roots and weaved them through the music we love today.
In March of this year, the songwriter-artist released her third studio album, Chilombo – a title that honor's her own name and a record that brings a new vibrancy to Aiko's discography. From the solitude found in quiet moments of rhythm and blues, the now Grammy-nominated album explores moments of growth, happiness, energy protection, and struggles. With tracks that feature artists like H.E.R., Big Sean, Future, Nas, and John Legend, Chilombo is an intricate, carefully made, but beautifully flowing album that touches upon what's most important just enough to get people to pay attention. – Erica Garcia
To call Jordan Mackampa's debut album an epically intense, intimate upheaval is a good start – and yet, it barely scratches the surface of Foreigner, a record whose soulful, genre-bending songs blossom with heartfelt emotion and intricate, compelling melodies and sounds. We've had the pleasure of premiering not one, but two of Mackampa's songs over the past three years, and I'd like to think I've also been able to appreciate the British-Congolese artist's growth over the same period – watching as he went from one of my "favorite up-and-coming singer/songwriters," to a breathtaking force of soul-inflected art and a voice of his time. I can't possibly express all that I want to say about Foreigner in this single roundup, so I will attempt to consolidate the impact and resonance of this album by highlighting the most powerful emotions, meaningful moments, and salient songs.
From the feverish, buoyant rock n' roll entrance on "Magic" to the moodily intense finale in "Under" and "Warning Signs," Foreigner captures Mackampa's deeply personal story: We hear him find his voice through songs of self-discovery, reflection, and responsibility, reckoning with his identity and his immigrant roots, his purpose and his place in the world with haunting lyricism and utterly sublime song craft. Worthy of immediate attention are the tracks "Foreigner," "Care for Your Mother," "Parachutes," and "Tight" – songs whose compelling textures dazzle our ears, as Mackampa and his breathtaking voice arrest our soul.
We feel both internal and external tensions rippling through Mackampa's system as he seeks balance. "I watched the news this morning – another town has fallen. The people still are fightin'. Their stories told in pictures, and nothing ever changes, so what's the point in trying?" he poignantly expresses in the song, "What Am I."
Foreigner is an album of individual and societal upheaval: It's a record of an artist reflecting his world onto himself, and projecting himself into his world. It's his thesis statement of introspection, hope and hopelessness, agency and understanding, anxiety and action. It so perfectly captures this moment in time where we are each individually struggling to reckon with ourselves as the world rages on around us. Mitch Mosk, Editor-in-Chief
No artist comes close in turning sorrow into unfettered elegance like Keaton Henson. Each album he creates dives further into his own psyche and life, and most of it is no easy stroll. The heartache he shares never borders on overly somber, though. There is a fine line of depressing for the sake of depressing and artfully and with poise showcasing humanity – all of its scars, wrinkles, impurities, and trauma. Henson is the most "human" artist there is, allowing listeners to sink into his tales with feelings of compassion and understanding – his emotions being shared by those blessed and cursed with life.
With Monument, Henson is at his most pure, an album that is teeming with personality and heart. It's also quite possibly his saddest to date. "Prayer" stands tall amongst all the tracks, the intro piano creating a space of unfiltered thoughts and emotions, gorgeously coalescing with the vocals of Henson as he croons "I'm losing you." The latter half of the track is a voice recording, one of his father, that gives listeners a seat at the windowsill of Henson's life, peering into the memories that have for so long brought Henson much-deserved smiles. But that's all they are now – memories – and with the passing of his father, coming to terms is now the next step. No album before has created such an experience, and I'm not willing to hold my breath for another to even equal the poise that exists within Monument. – Adrian Vargas, Junior Editor
Lady Gaga may be over a decade past her peak cultural prominence and, given the way 2020 played out, she wasn't able to promote her new album with a mega world tour and fashion spectacle, as is usually the case. Know what, though? She still delivered one of her best and most enjoyable records ever. Chromatica is packed full of top-notch singing and production all the way through, with some highlights including the grandeur imagery of "1000 Doves;" the forray into K-Pop on the Blackpink collab, "Sour Candy;" and the infectious electropop of "Stupid Love." In a year where we all could use a solid reminder to keep going strong despite the hardships of life, "Rain on Me" was perhaps the easiest song on the album to embrace– but whether COVID is around or not, there's no denying the excellent chemistry Ariana Grande and the Mother Monster managed to achieved on that single. Chromatica is definitely one of the albums I enjoyed the most in 2020. – Josh Weiner
Lennon Stella's debut album, Three.Two.One., is a beautiful collection of songs touching upon relationships, childhood nostalgia, and growing up into one's character. Her storytelling and glimmering vocals are just as flawless as her previous EP and single releases over the last two years. As some of you may or may not know, Lennon grew up on the hit TV show Nashville alongside her sister Maisy Stella. Her raw talent was shown on screen at an early age and she had written / performed / recorded songs throughout the seasons. Although her musical style today is on the pop side, she is not your typical pop star. With a perspective and understanding of the world beyond her years, she is sure to have an influence on whoever hears her next. Check out my personal favorite track, "Save Us," which Lennon sneaks in a sample of Donna Lewis' "I Love You Always Forever." – Kelsey Fitzgerald
On My Own is a perfect sonic blend of Lera Lynn's previous records. It has the darkness of Resistor with its heavy yet warm atmosphere and almost poetic verses and choruses, but it also has a confessional aspect of The Avenues. There is almost an invisible thread you can trace throughout Lynn's discography, with all words and melodies leading to On My Own. Lynn wrote, recorded, played and produced the entire album alone in her home studio in Nashville prior to the pandemic. On My Own is perfect for those dark winter nights, allowing you to retreat a little bit inside yourself with its throbbing bass and moody ambience.
Thematically, the record has a female energy throughout but at times you feel a male presence like an underlying current if you peel back the layers. There are also moments where Lynn goes back and meets with past loves in a bid come to some kind of truce. I like to imagine that some of these songs act as conduit to that. Addressing past experiences as a way to heal and to meet ghosts of lovers and forget about all that went wrong and just to talk about the good times instead.
On My Own is a self-healing record, full on introspection and self-reflection. There are no other voices in the room. It is a record which is entirely Lera Lynn. – Emily Algar
The beautiful farewell to and from the incredible late Mac Miller, Circles was released in January 2020, over a year after his tragic passing in September 2018. And like Mac does, the record holds a real eternal magic.
A spiritual companion to his self-aware performance of pain and introspection in 2018 album Swimming, this epilogue to his discography inhabits an underwater atmosphere. The album is a heart-rending and soft sway, as Mac navigates through his thoughts, flowing between rapping and talking through the fog of depression, loneliness, being known, questions of life, death and meaning; a quest for light, meaning, exploring and embracing waves of emotion. This thoughtful, ambient journey of introspection is through and through heartfelt and honest. Mac's discography closes with him uttering "once a day I try, but I can't find a single word," over an unresolved chord, ending his farewell not with a conclusion at all, rather, a hand extended. The world can be relentlessly cruel, and I hope there is peace wherever Mac's soul has departed to. Rest in Peace, Mac Miller. – Dahlia Alrayes
Ambient albums are not usually something you find at end of the year lists and Matt Kivel is not usually an ambient composer, yet here we are. That day, on the beach is a brilliant record in the most understated and experimental way possible. Written and recorded using only a small synth and a drum machine, it contains 14 songs that sound like the gateway to another dimension. Each one was inspired by a specific memory of Matt's life as a kid and teenager in Los Angeles, while struggling with depression.
It's one of those albums in which everything –from track titles to artwork to each layer of sound– is perfectly connected and carefully thought out. If you are already into some better known instrumental artists like Ólafur Arnalds, then that day, on the beach might be the perfect way to dive deeper into the stranger parts of ambient. The atmospheres are soothing and peaceful, yet Kivel adds just the right amount of dissonance to keep things interesting, with a weird hypnotizing beauty hidden beneath the surface. – Diego Morales
American Drip, Pt. I is a collection of tales from Texan cowboy duo Me Nd Adam. The 12 track release details their life experiences, stories of their exploration across America and navigating through manhood. Covering topics and feelings that are oh so relatable, the album is full of glowing electro-pop synths, warm country music flares, rocking electric guitars, catchy hooks and raw, powerful vocals. The tracks touch on coming of age and the rollercoaster of adult life and is certain to move you, to make you boogie and to feel wonderfully euphoric.
"The More I Grow Up" is the perfect combination of all of the elements of the album. The synth, calling melody has a personality of its own, the sound is comforting, catchy and energizing, all complimented with jangly guitars, and pop Imagine Dragons-esque feel. Singing "seems like the more I grow up, the more I get let down," the lyrics are an observation of the realities they feel. American Drip, Pt. I is glazed in their influences such as Marshmello and Tom Petty, creating the perfect infusion of soundscapes. The sellout stars are reaching out with a token of advice and we're listening intently. – Joseph Shillabeer
MisterWives' third studio album, SUPERBLOOM, is an explosive delivery of funk, rock, pop, and soul that will break your heart and put it back together again. It has without a doubt been one of the best records to come out of 2020. SUPERBLOOM is filled with intention, intricacies of subtle-yet-present themes and most importantly the truth of heartbreak, and the vulnerability that comes along with that truth. The level of care that went into this album deserves to be appreciated. The journey from "the end" to "SUPERBLOOM" is one that is meant to be listened to sequentially in order to fully appreciate what it takes to pick yourself up from rock bottom. And although none of us have been able to experience live shows, MisterWives' put together a virtual concert that truly is about as close as you will get to that feeling of a live concert, they called it the "Live Dream" and it allows you to experience SUPERBLOOM the way it was meant to be experienced. This is a masterpiece of an album and a master class in creating an experience, not just a record. If you haven't yet – do yourself a favor and listen to SUPERBLOOM. – Kelly McCafferty
An honest and urgent record of life in motion, Mt. Joy's sophomore album has been a bright spark of life and love in a dark and turbulent time. It's a blend of good times and bad, of intimate seconds of solitude and intense moments of connection. It's a breakup album – of sorts, because overall Mt. Joy aren't wallowing in what's been lost; rather, their music and messages focus on what we learn about ourselves and our world along the way: It's about the journey of self-discovery that teaches us more than we could possibly have imagined. Impassioned and spirited, Rearrange Us is an ambitious triumph for Mt. Joy, embracing their signature psychedelic indie rock sound while diving headfirst into the deep end of life. It's an unfiltered, feverish and raw upheaval – the kind we didn't think we'd need this badly in 2020, but one that arrives like a familiar hug or a loving kiss upon the cheek.
Rearrange Us is achingly small and extraordinarily grand – an organic exploration of contrasts opening with the emotionally epic, transformative "Bug Eyes" and flying high through charismatic tracks like "My Vibe" and "Death," all the way through to the beautifully rustic groove, "Strangers." Along the way Mt. Joy explore what it's like to love and lose; to dwell in isolation and know the true meaning of commiseration; and to celebrate the little things, from fleeting smiles to Christmas and the simple joy of being alive.
Rearrange Us is cinematic: A dramatic and emotive outpouring we'll be returning to for years to come. It's a modern rock classic, full of excitement and introspection, spirited passion and innate electricity. Mt. Joy perfectly capture their compelling live energy on record, delivering an immersive musical experience that brings us closer to the band and closer to ourselves. Their thirteen songs are transportive, allowing us to leave our bodies without venturing beyond the confines of our homes. But this album isn't an escape, per se; it's an indulgence – an unapologetic look at heartbreak and the growth we all undergo in the healing process. It's catchy and impulsive, soulful and bright – a beacon of hope for all who need to hear it. – Mitch Mosk, Editor-in-Chief
Neil Young's long-awaited lost album Homegrown (1974) was finally released this year to the delight of us die-hard fans. The album would have been a part of his "Ditch Trilogy", a classic three record run from the early-to-mid 70's that touched on extremely dark subject matter and saw Young grappling with the mainstream notoriety Harvest (1972) had provided him with. Homegrown was a bit of a detour in the "Ditch trilogy", written primarily about Young's failing relationship with actress Carrie Snodgress. Taken at face value, Homegrown is a somewhat happy record (relatively speaking) at least in overall feel. His records are like great films, though, in that they need to constantly be revisited in order to ascertain their deepest intentions, and after repeat listens it's obvious Homegrown is cut from the same cloth as his other records, just with an I'm-not-mad-I'm-disappointed country-rock temperament as opposed to his some of his more ragged, biting hard rock work from the same period. As a long time Neil fan, I should've seen this coming a mile away, though some of the fun lies in what you've yet to uncover or what you've accidentally missed and will come to understand down the line.
According to Young, Homegrown is "the unheard bridge between Harvest and Comes a Time." The record cut a little too close to the bone for him at the time so he scrapped it . Opener "Separate Ways" is the album's thesis statement, a regretful pseudo-diary entry pleading with Snodgress but resigned in its despondency, brought home by an inventive and earnest descending chord progression that twists the knife. "Mexico" is a direct descendant of my favorite Neil Young ballads, like "Birds" or "A Man Needs a Maid", where Neil's presence is otherworldly, his voice and piano existing on a separate experiential plane altogether. The chord progression even sounds similar to the one from "A Man Needs a Maid", with it's altered chords and ethereality that leave you in jaw-dropping wonder. "Little Wing" (no, not the one you're thinking of) is another gorgeous acoustic ballad, rife with platitudes that somehow take on bolstered significance through Young's sincere whisper. These are just a few standouts, but the only way to absorb the full impact of the record, like all Neil records, is to play it repeatedly and let it get under your skin, where the majority of his records reside for me. Homegrown, like much of Young's work, is an album you didn't know you needed in your life until it came along, then you wonder how you ever lived without it. It fills an emptiness in your heart that couldn't previously be detected. So throw the record on your turntable, keep your heart and mind open, and let Neil do the rest. You can thank me later. – Jordan Catagnus
Embroidered Foliage has quite firmly cemented itself into my listening rotation since it came out back in October. No Thank You covers so much sonic and emotional ground on this record and they do it so genuinely and creatively.The songwriting is great, the performances are great, and the production is great. I suppose there isn't much else to add without entirely recapping my original article on this album, but Embroidered Foliage is a beautiful and heavy collection of songs and memories. – Nick Matt
An early favorite that nearly got lost in the ensuing chaos of the year, Oh Wonder's third album is their best one yet – a beautiful soundtrack to human connections that rises and falls with passion, vulnerability, and unbridled confidence.
Released on January 7th, No One Else Can Wear Your Crown finds the London duo of Josephine Vander Gucht and Anthony West doubling down on their commitment to creating with meaning and depth: The record spreads its light through songs that, as West so eloquently puts it, are "about being there for yourself."
From their visceral, spiritually uplifting "Hallelujah" to the deeply intimate outpouring "Happy," to the touching depths reached in "Better Now" and "In and Out of Love," Oh Wonder inject a resounding confidence and authenticity into every song on the album. Oh Wonder spread their wings wider than ever before, stretching their musicality from the  effervescent, surging "Drunk on You" and "I Wish I Never Met You" to the haunting closer "Nebraska" (a song they both thought was a joke, and initially never planned to release).
There is no doubt in mind that No One Else Can Wear Your Crown is Oh Wonder's most expansive, grounded, colorful, and personal album yet. While 2020 hasn't turned out to be anything like we thought it might be, this record has continued to be a welcoming home for those who need an emotional space to dwell. – Mitch Mosk, Editor-in-Chief
Open Mike Eagle's album Anime, Trauma and Divorce came out late in the year. There are so many records that were special this year, but when Eagle rapped the line "It's October and I'm tired," something just clicked. I am still so struck by the lyricism and the subtlety contained within this album's walls, and with Eagle's performances. Albums about trauma are not a new phenomenon, especially this year, but Eagle's feels somehow more potent. Its subject matter is intensely personal and sad without being overbearing; it's just the contrary. It's self-deprecating and funny, tongue-in-cheek and sly – all of which make the album's quietest and most serious moments that much more powerful. Eagle's pain is palpable on this record, and he doesn't shy away from that. He is forthright: "The Black Mirror episode ruined my marriage," he shouts on the eighth track. "Fallin' apart, I can't hold it together / All in the art 'cause I won't live forever," he murmers on "Bucciarati." Even through anime metaphors and referential titles, Eagle's stories are the focus. Anime, Trauma and Divorce is a stunning piece of work and one that could very well mark a turning point in Eagle's career. – Mariel Fechik
Phoebe Bridgers' sophomore album Punisher is a stinging, earnest examination of grief, loss, endings, and everything in between. It's the type of music right at home in the year 2020, as life has taken a turn for the post-apocalyptic and the entire world seems to be in a period of mourning. Bridgers doesn't attempt to disguise or glamorize anything she's singing about; rather, the tracks on Punisher offer a blunt, emotional take.
Punisher tells stories both niche (Kyoto, Graceland Too, Moon Song) and vague enough to belong to someone other than Bridgers (Savior Complex, I Know The End, I See You). As much as the songs are a reflection of Bridgers' own thoughts, they speak to universal themes and feelings. Despite its melancholy undertones, there's something desperately wistful about Punisher. It's not an upbeat album. No one would – or should – expect music like that from Bridgers. Instead, it's an unapologetically pensive album that makes peace with the hardship life sometimes hands us. Punisher will carry us into 2021, and beyond, because only by extending an olive branch to the darkness will we be able to move forward.- Madison Zoey Vettorino
The music world has a nasty habit of over-inflating the accomplishments of teenagers. Very often these projects are "good for someone so young" rather than just good. Sixteen-year-old redveil is very different from these over-inflated teenagers. An abstract hip-hop artist from the DMV area, redveil perfectly toes the line between refined and rough around the edges. His beats feature roughly chopped, soulful samples with feedback laced drums. He follows in the footsteps of other abstract hip-hop artists: influenced by sincere music, using that to express his deepest beliefs. Perhaps most impressive is that he produced every song on this album. He takes risks in the right places, showing such an immensely mature ear for someone his age. Niagara is only 25 minutes long but still manages to be one of the most interesting listens of 2020. It's filled with life and exploration, and listens like you're doing a ride-along with redveil in the studio. While the rapping isn't superb on the project, it doesn't really matter. His flow and word choice fit the pockets created by his beats. In a way, this album could only be made by a rapper-producer. Like Igor perfectly encapsulated everything that makes Tyler, the Creator's music great, Niagara fits where redveil is at. Risk after risk is taken, and risk after risk is executed; another rapper would have ruined the beats on this project. This album isn't just good for someone who is sixteen, it's a self-made project that seems to have the wisdom of many years behind it, even if that couldn't be further from the case. – Leo Culp
What more can be said about RTJ4 that hasn't already been turned into a bland truism across music writing, particularly this specific writer's music writing? There is something broken in America; a sobering reality I faced when writing this year-end retrospective is that, when I reviewed the album in full earlier this year, COVID-19 had killed only (and what a pregnant 'only' that is) 100,000 Americans. The ruling party of fatuus-fascists has continued their assault on minority communities and everything with a net worth of less than seven figures, and their limp wristed opposition cosigns their terror after a charade of protest.
Run the Jewels are here to say 'fuck that' with an AK in one hand and a beer in the other. RTJ4 masterfully captures the zeitgeist of 2020, with equal parts festering anger, mourning, and pure joy. To say that this is a difficult balancing act would be an understatement. But to hear Killer Mike and El-P go from weed puns to 'I can't breathe' to 'I am in love with you, it is my only grace' would give one whiplash with any less finesse. Plenty of acts have strong convictions and good lyricism, though – where RTJ distinguishes themselves is synthesizing this seamlessly with killer production, bomb blast hooks, and prestigious collaborators. After all, why listen if you don't like the music? With El-P's steady evolution as a producer and support from artists from Pharrell to Josh Homme, RTJ4 might be the most sonically diverse Run the Jewels record yet.- Danny Vagnoni
"It's the end of days, and you're still pissing in the wind," Dylan Slocum sings in the bridge to "Beachfront Property" from the L.A. band's third album. At the time of release, it felt much more metaphorical. Brave Faces, Everyone is an album of well-wishes in a hopeless world, and as the year has raged on, it feels all the more honest. Just look at the song titled "Optimism (As a Radical Life Choice)." Released in February, the album is a scathing criticism of so many issues that the government has failed to address properly: healthcare, gun control, the opioid epidemic, and climate change to name a few. Brave Faces is about holding onto hope, but also acknowledging some of the shit we're stuck in, and hopefully it motivates you to fight for the important changes, especially facing the issues head on. – James Crowley
<
p style="text-align: justify;">St. South is the moniker for Australia-based singer-songwriter-producer-multi-instrumentalist Olivia Gavranich. St. South's finely crafted, debut full length album, Get Well Soon (July 17, 2020 via Nettwerk Music Group), is complete with 10 nuanced and soulful-electronic tracks. Atwood premiered "RED", a single off of Get Well Soon, this past July. "I guess on a surface level, Get Well Soon feels like a break-up album," Gavranich explained. "But really, it's a self-care album – a soundtrack to self-empowerment. It's me coming out of a really rough time, and knowing that I'm going to be okay, even though it really hurts in the moment. And now, a year later, when I listen back to the whole album, I realise that each song has a hopeful energy to it. But not the kind of hope that suggests you're getting your girlfriend back, but the kind that says you're getting yourself back. And in a way that makes it more about replacing hope with acceptance. It's about growing up and into yourself. It's about finding beauty in mundane routine, and being able to relax into loss without letting it envelop you. It's about pulling yourself together and holding your own hand through it all. Maybe it's not a break-up album at all; maybe it's about falling in love with yourself again.
" And I really couldn't have said it better myself: Get Well Soon is the perfect antidote to a pandemic-time heartbreak that feels unbearably lonely. It's the reminder we all need to love ourselves harder and move on. – Coco Rich
The best kind of albums are the ones intended to be played in full force, with headphones on and the volume up high- the world around you becoming distant as you lose yourself in the music. The Ascension is one of those albums. It's long and transportive, Steven's distinct delicate whispery voice partnered with intense but dreamy electronics. From a technical viewpoint it's refreshing, Stevens continuing to experiment with approaches to music by putting the synths at the forefront while emotionally some of the songs instantly hit you in the heart in that classic folky Sufjan Stevens way: "Goodbye To All That" being so sweet you may start to cry, similar with the title track too. While the former is compiled of a mishmash of beats and bleeps (and a distracting ringing sound that once you first notice is impossible to ignore), the latter is more stripped back and sombre- both together summing up the elaborateness and rawness that The Ascension embodies.
In the context of 2020, it's appropriate- questioning modern society while searching for personal guidance too. Explorations of faith are nothing new in the work of Sufjan Stevens but throughout The Ascension it's touched on in ways that are relatable to everyone. Whether you are religious or not, there is a holiness to the album (for example in the church-like tones that accompany the vocals) that feels treasurable. – Francesca Rose, Junior Editor
Evermore is Taylor Swift's second studio album this year, taking the listeners on a dreamy journey into tales of escapism, when we do truly need it. Since this record is her second release this year, it works as a sister record to the first one, continuing this new Swift era. In evermore, Swift reinvents her storytelling in a complete new way, telling fictional stories about characters she created in her imagination. The album has a refreshing touch of youth, letting us reminicing of common themes, such as lost love, the "road not taken" or even the loss of a loved one. With evermore, Taylor Swift is combining indie folk with her storytelling that lives of her incredible attention to detail, the little words and melodies that make our hearts feel warm in such times. – Nina Schaarschmidt
Taylor Swift's (first) surprise album folklore arrived over the summer, but managed to serve as a comforting soundtrack for months to come. Steering away from her colorful pop singles in recent years, she took a page from her Red and Speak Now eras to craft some of the best songs of her career. Swift weaves between fictionalized stories on songs like "august" and "cardigan," but still manages to hint at parts of her own life — in a much subtler way. "the last great american dynasty" follows a country-song-formula, despite being one of the faster songs on folklore. Swift spends the majority of the song singing about the late socialite Rebekah Harkness, before revealing that she lives in the house Harkness owned. With another surprise release dropping just a few months later, it has shown that Swift is throwing the preconceptions about her musical routines out the window — allowing her to create her (arguably) two most brilliant bodies of work yet. It's a trajectory I've loved witnessing and am thrilled to see where it goes from here. – Lexi Lane
Notes on a Conditional Form feels like an album that only The 1975 could ever reasonably pull off. The record oozes coolness while nonetheless feeling inspired, masterfully avoiding feeling forced in its sensibilities and tones. While the album does feel disjointed at times, with the first and second halves of the record feeling like two separate bodies of work, that does not negate the album's overall impressiveness; one could argue that this disjointed feel and wide variety of styles only further proves The 1975's culpability as artists. Spanning influences of punk rock, folk-Americana, electropop, and more, NOACF nonetheless still manages to tackle themes that all overlap with one another. The album continues The 1975's penchant for apropos narratives, delineating everything from coping with mental health, love and heartache, and an ongoing climate crisis, to name a few. The band has always had a knack for relevancy, and even in an ongoing global pandemic, this aptitude remains ever-present. NOACF relates to its listeners in a way that never feels forced; rather, The 1975 masterfully denote their portraits of humanity with ubiquity and redolence. In a year that has held so much diffidence, NOACF and The 1975 remind us all that we are all experiencing the human condition in togetherness, all at once and analogously. And, more than ever, it's comforting to realize that we are not alone. – Maggie McHale
Usually, I struggle to pick my favourite album of the year, but 2020 is different. Human Contact by The Howl & The Hum had me spellbound at first listen and never lost its magic, making it an obvious choice for my record of the year. Human Contact is a heartbreakingly relatable ode to all that makes us human and touches on themes of memory, relationships, and the modern world. One of my favourite aspects of this record is its tendency to build all-consuming intensity just as easily as it lulls you into an undisturbed state of calm. Human Contact is a testament to just how talented this band is and an exciting prelude of what is to come from The Howl & The Hum. – Bethan Harper
It would come as no surprise to learn The Killers have found the sacred fountain of youth: America's great rock band sound as hungry and sure of themselves today, as they did when we first met them some sixteen years ago. The group have aged gracefully with every successive album without losing a single step, proving time and again their singular status at the bridge of alternative, new wave, heartland rock, and post-punk revival.
If 2017's Wonderful Wonderful – The Killers' fifth record and their first offering in as many years – heralded a sort of "musical homecoming," then their sixth album is the full stop: A show of force so majestic and unapologetic, authentic and unencumbered by the need to prove anything, that it feels like its own noteworthy milestone. Imploding the Mirage cements, in real time, The Killers' legacy as one of the greatest rock bands of a generation. It is visceral and feverish, hopeful and relentless – a passionate, boundless embrace of the tenacity and sheer power of the human spirit.
What's immediately apparent about Imploding the Mirage isn't a slew of change at all; rather, it's how natural and at home Flowers, Mark Stoermer, Ronnie Vannucci Jr. sound in these songs. It's the pure thrill of rock music done right – underpinned by a thirst or excitement to magnify and intensify inner emotions unleashed to the outer world.
The Killers have added to their pantheon of stadium-sized songs a hearty slew of uplifting outpourings ready for individual cherishing and communal celebration. The ascendant rise and massive melodies in opener "My Own Soul's Warning" set the tone of the album as the band jettison off. Later on, the sheer roar of lead single "Caution" helps the small-town America song shines like the massive anthem it was always meant to be. Whether Brandon Flowers is examining his faith, reflecting on marriage, or weaving audiences through fresh tales of escape and self-discovery, all ten of Imploding the Mirage's tracks evoke depth and balance: There's the glitz and glamor of the band's earliest days – forever memorialized in Hot Fuss and Sam's Town – with the seasoned perspective of those in their late 30s who have braved the turmoil, weathered the turbulence, and can still find many a reason to smile and laugh.
Inside and out, The Killers' sixth album is anthemic, explosive, and overwhelmingly cinematic. It's a buoyant new collection in which we can lose ourselves, only to learn something new in the process of rediscovery and becoming. In reckoning with the hard items and sticking around for the good ones, The Killers have unleashed an album that so perfectly rises to the moment. – Mitch Mosk, Editor-in-Chief
Arriving seven years late to the hype and fandom that surrounds L.A. based pop-rock outfit The Neighbourhood, my mind was gladly changed on the "one-hit-wonder" reputation that often precedes them. Chip Chrome & The Mono-Tones is an understated anomaly in the modern music landscape for a myriad of reasons. The project subverts and utilises current aural trends simultaneously, perfectly realises an alter-ego concept album (à la Ziggy Stardust) and perhaps most importantly, is a sublime next step for their metamorphic sound, especially following their 2018 hybrid album "Hard To Imagine The Neighbourhood Ever Changing," which left them struggling with where to go with their next project. – Robin Fulton
The Shadowboxers' debut album The Slow March of Time Flies By is a stunning musical masterpiece, and remains one of the few albums I've ever given a 10/10 rating. Arriving ten years into the pop-soul trio's career, their majestic first full-length is sleek and soulful, feverish and finessed – a truly unparalleled listening experience in 2020. The LA trio sound cool, confident, and polished throughout an immersive twelve-song journey that bends and blends genre, marrying classic and newer R&B sounds with funk, neo soul, and pop elements. Timeless, achingly emotive, and utterly nuanced, The Slow March of Time Flies By is the debut every band wishes they could have: The Shadowboxers introduce themselves with a strong assertion of style, sound, and energy, setting the highest bar with gorgeous music that transcends the moment.
What I've long found remarkable and quite beautiful about this record is how it grows and develops over time. Not only do The Shadowboxers never make the same song twice, but also they take their audience on a journey that starts off in a pop-funk space, and ends in deep pools of suave, buoyant neo-soul. The adventure from "Outro" and "Highway Roses" to title track "The Slow March of Time Flies By" and closer "Won't Ever Say Goodbye" is breathtaking: An incredibly diverse tour complete with intense grooves ("Float on By," "Nothing Ever Does"), exhilarating highs ("Ego," "In the Dark"), slow jamz ("How Many Ways," "Animals"), and poignant, moving ballads ("I Can't Stop Thinking About You," "Honeymoon").
While The Slow March of Time Flies By is compelling through and through, there is no denying the inimitable triumph of its title track – an inevitable and jaw-dropping climax to the album. From a storytelling, sonic, and melodic standpoint, this song is second to none – and a powerful statement that will continue to resonate with me as "the slow march of time flies by."
A decade in the making, The Shadowboxers' album is perfect for what it is – an indulgence; an emotional outpouring; a transformation, and an introduction.  – Mitch Mosk, Editor-in-Chief
The first article I wrote for Atwood gushed over Town Meeting's latest album Make Things Better. I chose to make that my first for several reasons: I wanted to represent New England musicians, I knew that the band had evolved their folk-rock sound between albums and that those evolutions deserved recognition, I thought the lyrical themes were timely, and I knew that it would be a good introduction for potential fans to the band's respectable back catalog. Likewise, the process of researching and writing for the magazine these past couple months has introduced me to an array of exciting artists whose catalogs I rummaged for gems. My go-to playlist has swelled with these new findings.
Still, I keep returning to Make Things Better, an album that lives up to its name. Thirty seconds into "Bleeding Hearts" and I'm smiling. By the end of the first verse on "Sometimes the Moon", I'm tearing up. Try listening to "Fuck the Man" without yelling along. Try getting through the whole 40 minutes without feeling a little more understood. All these things made Make Things Better one of my most frequent musical companions during 2020. – Ethan James
In mid-March of 2020, quarantine had just become our new collective reality, yet Waxahatchee's release of Saint Cloud on March 27, 2020 proved to be my most steadfast reminder of goodness, hope, and some sense of normalcy. Saint Cloud is decidedly different from Katie Crutchfield's (Waxahatchee) past releases, blurring genre lines of indie and Americana with ease, landing on a sound that evokes the feeling of a golden late spring evening, spending time with those you love when all is right in the world. All eleven tracks boast Crutchfield's token croon and cadence, stringing lyrics together with unique poeticism; all in all, Saint Cloud has been a consistent respite from the world, and a sonic symbol of lightness in the midst of the dark. – Lowndes Commander
Whethan is nothing short of a prodigy, with tens of millions of streams and a diverse catalogue of dance music ranging from the bright, summery vibes of "Good Nights" feat. Mascolo to the erotic "High" with Dua Lipa off of the Fifty Shades Freed soundtrack. At 20 years old, he already has a shocking amount of credits and connections. His sophomore album, Fantasy, experiments with all sorts of different components of electronic music across fourteen totally unique collaborations. There are some tried and true partnerships (Oliver Tree, K.Flay) as well as some totally unexpected ones (The Front Bottoms, The Wombats). Each collaborating artist provides much more than just a voice and some chords, making the album more akin to a mixtape- in the best possible way. Most notable is the track "Drumdown Mambo" with Jasiah, a fiery bass-laden hip hop number that opens with a sample of Yma Sumac's iconic 1954 hit "Gopher." Above all, Fantasy is lively and fun, balancing an appealing catchiness with deeply impressive production. – Audrey Steeves
Avant-garde pop pioneer Sean Bowie smolders with decadence and sonic genius on their fourth full-length release as Yves Tumor. From larger-than-life opener "Gospel For a New Century" to the slow-burning "Super Stars," Heaven to a Tortured Mind exudes sexiness, drama, and euphoria in unlikely places. "Kerosene!" is a soaring, hazy anthem, featuring Diana Gordon wailing over an unforgettable guitar solo. Bowie's mind-melding blend of soul, art rock, and psychedelia is an all-consuming experiment in world-building. The production itself is an immersive delve into a new dimension, rapturous and enveloping in ways that are nearly indescribable—a perfect celebration of all that lies within the abstract. Yves Tumor doesn't simply write songs, they craft revelations. – Sophie Prettyman-Beauchamp
Atlanta's Zaia has been pouring himself unapologetically into his music for quite a while now, but nothing hits quite as hard as his new record, VERY ALONE. Transcending genre, space, and time, the artist's 2020 EP takes his art to the next level – establishing the talented 22-year-old as a voice of and for his generation. An intimate outpouring of vulnerability and truth, VERY ALONE is as ready to be shared with friends as it is meant to be experienced on one's own. Catchy melodies, buoyant synths, dynamic beats, and passionate lyrics help VERY ALONE with its own introverted light – making it an unforgettable music experience and a cathartic outpouring all in one.
The title alone speaks volumes of the music housed within: VERY ALONE, while not exactly "autobiographical," captures in nine fluid tracks the deeply personal experiences of isolation and solitude, loneliness and self-reflection. While it's been billed as "perfect for quarantined times" – and to be clear, it very perfectly captures the 2020 "lockdown" experience – most of the songs date back to 2019. A self-described introvert, Zaia injects a wealth of provocative thought, questioning, and life experience into VERY ALONE's multi-faceted songs. His music speaks to the literal act of being on one's own, as much as it does the sensation of feeling alone in a crowded room. His art shines the brightest on tracks like "INNERSTATE," "WONDER," and "VERY ALONE" – songs that present life's complexities with compelling, memorable, and raw finesse.
Some of Zaia's songs feel like they were ripped straight from our soul to his. Such is the case with the breathtaking title track "VERY ALONE," a heavy, aching immersion into the artist's inner sanctum that is decidedly one of the finest songs released in 2020. Zaia dwells in his darkest depths as he reckons with the experience of being an outsider, ultimately coming to the conclusion that "I'm just tryna be cool / cool thing to be is you." These words have stuck with me throughout the year, and I hope to bring them with me into the future.
VERY ALONE could have come out at any time, and felt meaningful; released in the midst of a global pandemic, it speaks directly to our shared moment of isolation and disconnection. Zaia had no intention of capturing the zeitgeist, which only makes him a stronger candidate to be the vessel for our catharsis and connection. His songs are dark because they are real, and they are real because they come straight from the heart. – Mitch Mosk, Editor-in-Chief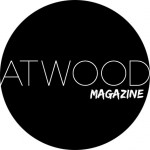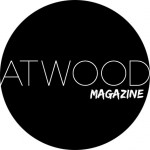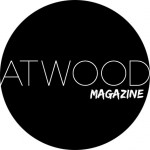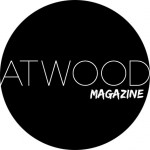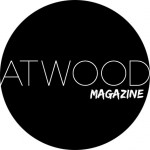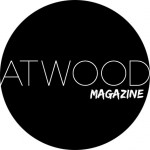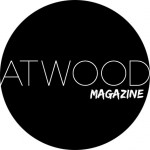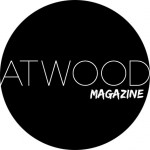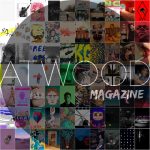 2020