On "Hope That Kills," Isle of Wight quartet As We Leave dip into their summery palette to paint a dreary, honest picture of the consequences of raising hope.
Stream: "Hope That Kills" – As We Leave
---
All summer long my Marigolds soaked in the sun. Now, as October comes to an end, the orange blossoms flush with the last of their summer warmth. In spite of their own inevitable death, they burn on, floating a mirage of hope over the faded stems of the other plants. They represent, what As We Leave have called, "the contradictions and beauty of nostalgia."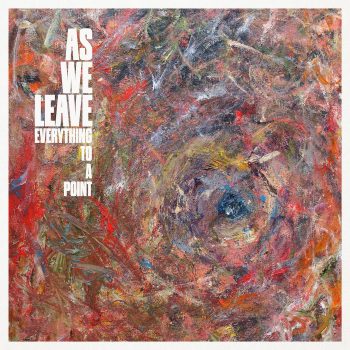 Atwood Magazine is proud to be premiering As We Leave's newest single, "Hope That Kills," a British summer-bummer raised from psychedelic strains of Americana. The song offers a peaceful four minutes of hum-along melodies and head bobbing set beneath brooding lyrics about hope and loss.
Acoustic guitars dig into flip-floppy drumbeats to stroll through a nostalgic sun-scape; flashes of steel guitar sear through bare skin. And then,
Was it ever time to get away from
Something you could never have?
No matter how hard it is your trying
No matter if you're worthy of.
It's always the hope that kills you,
It's always the hope you raise.
As We Leave consists of Caine Entwistle, Tom Gardner, Kyle Abram, and Kit Jolliffe – four lifelong friends residing in the beach town of Sandown Bay on the Isle of Wight. The quartet use music to bond over "shared memories of school days and traveling the world."
On "Hope That Kills," lead singer Caine Entwistle uses lyrics to wake you up to a certain reality. He implores you to field a litany of answerless questions, each levied by the absolutes "ever," "never," and "always."
Did it ever even occur to you,
Did it ever register?
I wonder if it ever had some meaning,
I Wonder if it even should.
It's always the dreams of others,
It's always the fear of praise.
"'Hope That Kills' is another uplifting tune!" Entwistle tells Atwood Magazine. "More bittersweet melancholia, that feeling we have all experienced where our hopes and expectations are never met, the double edge sword that is hope, the disappointment of hope, unfulfilled… an example of optimism soured by reality and cynicism, all this is set against the very opposing, dreamy , warmth of the music… the beautiful, bittersweetness of contradiction."
Images of flowers, shadows, scars, and bottomless holes whir by like slides in a carousel projector set to 33 and 1/3 RPMs.
Shadows for décor, pained as you are,
Let down, secluded, cut up to scar.
I've seen all the flowers on the wall,
Memories in a frame.
Nothing quite like a trip in time,
Nothing there to be gained.
Been excused from feeling,
My thoughts don't count for none.
The questions run on through the night like pillow talk with a summer fling. Entwistle's scrutiny uproots all but one last stem of hope: if someone else has ever felt this way, then you can't be alone. It's us versus the world, baby.
Did you ever feel as low as they did,
Did you ever worry too much?
Is it ever like you'll even notice,
Never what people say?
'Cos always, the best things happen…
And then you remember it's nearly November.
…always to other folk.
Shadows for décor, pained as you are,
Let down, secluded, cut up to scar.
Dry throat in panic, can't speak so well.
Let down, deluded, hole where you fell.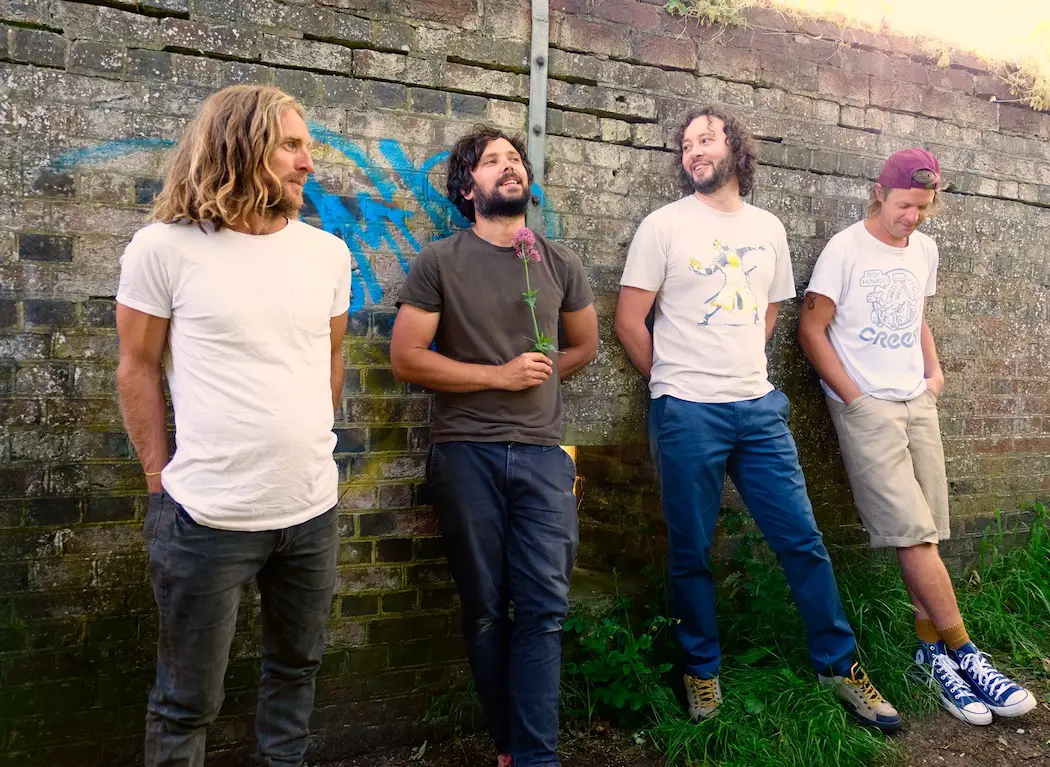 On "Hope That Kills," As We Leave have leveraged their talents to create a soothing composition dipped in despair. The splashes of cold, lyric-bound truth evaporate in musical warmth. Nothing can be grasped before it fades away. This satisfying approach favors form over content, an approach that is hard to pull off. As We Leave have done it, and we can hope to see more from them in the near future.
Everything To A Point, As We Leave's debut EP, drops with the Marigolds on Friday, November 13th.
— —
Stream: "Hope That Kills" – As We Leave
— — — —
Connect to As We Leave on Instagram
? © Tom Flower
:: Stream As We Leave ::
---