Every Friday, Atwood Magazine's staff share what they've been listening to that week – a song, an album, an artist – whatever's been having an impact on them, in the moment.
This week's weekly roundup features music by Ego Ella May, Gordi, Nia Wyn, Busty and the Bass, Savannah Conley, Darius Scott, jens, Beth Keeping, Primitive Man, SC.Undercover, Trade Secrets, The Holy Knives!
— — — —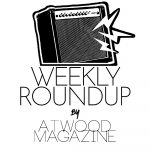 — —
:: Honey for Wounds – Ego Ella May ::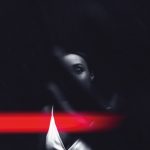 Soothing, heartfelt and heavy, hauntingly intimate and painfully honest, Ego Ella May's debut album is a transcendent experience. May gets us deep in our feelings in all the right ways, burning the midnight oil with smooth, golden vocals, compelling instrumental work, and lyrics whose vulnerability cuts to the soul. Hers is a musical immersion of neo-soul, jazz, singer/songwriter, and more "worlds" blended into one cohesive, grooving, and expressive outpouring. It can often be hard to put music as personal as this into words of our own, but if any truth can be said of Honey for Wounds, it is that Ego Ella May has found her voice: Tender and raw, the London-based artist's introductory full-length paints a powerful depiction of pain and suffering, redemption and release.
Having already shared so much about this record in our collaborative album feature earlier today, there's little I can say that I haven't already said. Yet ever since I received my advance copy of this expansive, yet powerfully minimalist "future soul" soundtrack, I've been obsessed – intoxicated over May's poetic imagery and evocative lyricism, her wealth of sounds, and her ability to bring us deep, deep into her world. No matter where you put the needle down on Honey for Wounds, you're guaranteed to feel the weight and strength of Ego Ella May's artistry at work. This is a truly special release for the young emerging artist – a debut that is sure to go down as one of 2020's finest.
:: Our Two Skins – Gordi ::
Would it be enough for me to say that Gordi's Our Two Skins is indisputably one of the year's most best releases; that Sophie Payten has stripped herself bare and spared no expense in exposing her innermost self, and sharing her truths in bone-shaking, breathtaking song? The Australian folktronica phenomenon is more vulnerable and expressive than ever on her sophomore album, following up 2017's Reservoir with higher highs, lower lows, and a profound new depth of self-discovery and becoming. High energy moments of ecstasy like "Unready" and "Volcanic" coalesce with deeper, haunting reflections and raw outpourings like "Aeroplane Bathroom," "Sandwiches," "Radiator," and "Look Like You."
Gordi dove deep into her music and life with me in our forthcoming interview (out next week), but whether or not you know this album's direct inspirations, one listen to Our Two Skins is all you need to understand the tremendous emotional weight and life experience that went into this music. It is by no means a conventionally "easy" listen, but it is most certainly a cathartic and elevating experience: Thanks to Gordi's beautiful vocals, dazzling instruments, and stirring performance, Our Two Skins leaves its listeners breathless and in one writer's case, full of awe.
:: "Atlantis" – Nia Wyn ::
The transformative impact of music in these current times cannot be overlooked. It offers an escape, and London-based Neo-Soul artist Nia Wyn's borderline escapist anthem, "Atlantis," salubriously double downs on this respite. Vividly painting the eponymous world with her truly unforgettable vocal, she laments on an idyllic escape from your daily burdens, bolstered by a reverb-soaked guitar that further compounds the underwater themes.
To the track she states, "The myth that Atlanteans could control things like weather and time is powerful in a world where we often feel helpless."
:: "Out of Love" – Busty And the Bass, Macy Gray  ::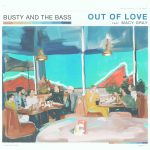 Busty and the Bass exercise their dedication to irresistible, low maintenance funk on their latest single "Out of Love," featuring Macy Gray, yet another jazz & soul legend and gem in their recent string of releases.
The tune opens with the singing brass section and an echoing synth; approaching the foreground, the bass slides in – subtle, smooth and forward moving like liquid, with percussion sounds reminiscent of the warm 1980s pop scene, under smoother-than-the-other vocals by Macy Gray and frontman Nick Ferrero that contrast and complement one another. Busty paints a relationship that is naturally finding itself in its last days against a backdrop so cool and driving, catchy yet unpredictable, that it creates one of the smoothest listens of one the smoothest seasons.
Around for only five years now, the Montréal-native octet solidified their place in the city's vibrant jazz scene – barbecues, parties, in headphones, at the park, everywhere, with music that just radiates sunshine: Theirs are little microcosms of a Montréal summer that capture the feelings and sounds of miles of laidback freedom and intensity under the summer sun.
:: "Never Want to Be in Love" – Savannah Conley ::
Raised by musicians in the shadow of the music capital of America, Savannah Conley is Nashville's latest gift to the music industry. Arriving on June 26th, "Never Want To Be In Love" is Conley's first release of the year and follows her 2018 debut EP Twenty-Twenty, preceding a year of touring with country/Americana icons to the tune of Brandi Carlile, Willie Nelson, Ruston Kelly, and Anderson East. With this latest single, Conley has not only proven her longevity in the ranks of southern stardom but demands a center-stage placement with sonics absolutely built for a live audience.
Although I too have been guilty of writing off modern country as one-dimensional, Savannah Conley is a prime example of the sensational elaboration potential available to the Americana genre with her own personal blend of folk rock, pop, and country. Joining the ranks of Kacey Musgraves with her modern take on guitar-driven nostalgia, her contrast of nuanced timelessness is poised to skyrocket her to mainstream success. Described as "crisp and crystalline", Conley's vocals offer a perfect intersection of lyrical maturity and the innocence of southern charm. "Never Want To Be In Love" is a triumphant return to solo releases and offers an energetic contrast to the melancholy jadedness of the three tracks on Twenty-Twenty. The poignant vocals convey a raw pain that could only be forged in the aftershocks of true heartbreak and are absolutely begging to be belted on your next solo windows-down drive.
:: "BIG BRAVE MAN" – Darius Scott ::
As someone who lost one of his parents at a young age, and misses her every single day, Darius Scott's "BIG BRAVE MAN" cuts deep – too deep for words to truly capture on their own. Written as an open letter to his father nearly a year after he passed on Father's Day 2019, Scott's new song is grief manifest. The singer, songwriter, multi-instrumentalist and producer puts his heartache on full display in a breathtaking expression of what it really means to lose someone who you love. It's not just heartbreak; it's emptiness. It's the inability to show your loved one the person you are becoming. It's helplessness – a loneliness that swallows you whole. Soulful, finessed, and downright breathtaking, "Big Brave Man" captures everything I want to say to my mom as well, while also expressing to the greater world what it feels like to lose and keep living – "moving forward" despite a sometimes debilitating desire to remain inert and motionless, frozen in time.
"It took me months to write it," Scott, who finally released "Big Brave Man" this Father's Day, says of his song. "I would pick it up and come back to it. I wanted to let him know how much I had grown in the year since he transitioned. Losing him left a gaping hole in my life, and even though I had grown, that empty space hadn't filled back up, it was merely expanding. I signed my first record deal, got my first major placements, and toured the world, literally right after he died. He for sure had a hand in all that. That's just what angels do. They go before you, and make sure the path is clear. 'Big Brave Man' puts the different stages of grief on display. I had to be so strong taking care of him in the months leading up to his death. I recognize now that it's kind of hard to feel brave in the absence of your heroes. I wrote this song for those who've lost, and for those who still have heroes to hold on to."
Inner strength ripples through this song. We feel it in Scott's resonant voice; he shatters us with harmonies big and small – majestic sweeps of feeling balanced out by moments of space full of intimacy and emotion. Give "Big Brave Man" a listen, or maybe two: It's the kind of comforting embrace I didn't know I needed today.
:: "Nocturnal" – jens ::
Growing up in Norway, on a small island outside the city of Bergen, singer and songwriter jens discovered his love for music early, and went on to form numerous bands with his friends and perform across the country. After wanting to transition into pop music however, jens started working tirelessly and made his impressive debut with "Mixtape" in 2018, a song that has since amassed over 10 million streamed and skyrocketed his career as an international pop newcomer with a lot to offer.
His latest single comes out via Universal Music and marks his second release this year, following anthemic bop "In And Out". Titled "Nocturnal," it's a fun and tasteful vibe from the charismatic rising pop star; and does a great job of displaying his massive potential. "Nocturnal is written about an on-and-off relationship I was involved with, the track can definitely be called self-biographical," revealed jens. "To me the song is a great soundtrack to a carefree summer fling."
:: "Cool Kids" – Beth Keeping  ::
British singer/songwriter Beth Keeping releases her empowering new single "Cool Kids," hitting back at the haters. Having discovered that someone who used to bully her at school, now listens to her music, Keeping felt compelled to tell her story and help others who are facing the brunt of bullies.
Not only is "Cool Kids" an uplifting anthem thematically, but sonically it comes to life through playful instrumentation, quirky melodies and shimmering synths. Reminiscent of Taylor Swift meets Lauv, Keeping has crafted an intoxicating sound, of what she calls "pop stories". "Cool Kids" acts as a reminder to always think twice before they say those hurtful words and to adopt a more positive and peaceful attitude towards others.
:: "The Lifer"- Primitive Man ::
Primitive Man is back and working on the follow up to their 2017 album, Caustic, and to put it gently, they are as ugly as ever. Primitive Man are a three-piece metal band of sorts known for blending doom metal, death metal, and honestly, just noise, to create a sound that is exceptionally heavy and brutal and their newest single, "The Lifer," is no different. From the very start the band establishes an immersive and oppressive wall of sludge compiled of feedback and layers of abyssal vocals, hellish guitars, bass and pummeling drums. It isn't necessarily a song, or a band for that matter, fit for everyday or casual listening(see the parts about this band being EXTRAORDINARILY HEAVY), but for all of their extremes, they really do provide metal a much needed interesting and  creative spin.
:: "Morals" – SC.Undercover ::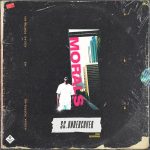 Hailing from Birmingham, UK, SC.Undercover is using his outlet to spread awareness about mental health issues. His latest single "Morals" focuses on coming to terms with your past and all its shadows and using your experiences to find your inner-strength and move on. The track highlights the artists impressive vocal range, which cascade atop uptempo rhythm and dance-worthy melodies.
"Morals" is the ultimate summertime anthem, disguising a deeper and more sensitive narrative. It's tantalizing beats draw the listener in, creating an undeniable, feel-good track that you can't help but move to. Debuting a more urban side to his sound, SC.Undercover is here to stay and we're not complaining.
:: "Burning Daylight" – Trade Secrets ::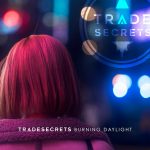 Trade Secrets create captivating releases that bring '80s inspired synth rock to the modern age. Their latest single entitled "Burning Daylight" highlights Matrix inspired soundscapes, warm vocals and driving bass lines.  The track is an anthem to excess, the nights we will never forget being on the edge of danger. Riley confides,  "Burning Daylight is an ode to the night-world and the transformative power of the dark, in this case inspired by a descent into the after-hours club culture of Berlin: chemical-fueled surrender, love on the margins, the thrill of burning the candle at both ends—the heady pursuit of life on the tantalizing edge of self-destruction. Time is short, and the time is now."
"Burning Daylight" is off of their upcoming double EP THESE OTHER LIVES.  The musical collective founded by Southern California native F.J. DeSanto features the whos who in the synth pop world. Along with DeSanto, Peter Riley, James Meays of Missing Words, Mike Venezia, and Alex Gonzalez of By An Ion all complete the band.
:: "Always Gone" – The Holy Knives ::
A gravelly track exuding wild-west feels, The Holy Knives unveil their new single – a remix by Jamie Hince from The Kills. Entitled "Always Gone," the song showcases deep, gritty vocals and twang-like guitars creating a melancholy and evocative rendering. Narrating where your choices in love will lead, The Holy Knives examine how our relationship decisions, whether good or bad, affect the course of our lives forever.
The Holy Knives consist of brothers Kyle and Kody Valentine. Recognized for their lush low tone and rowdy rock arrangements, their music transports listeners to a melodic western world. The Holy Knives aim is to use their eclectic music as a tool to craft a much needed escape from reality for their listeners.
— — — —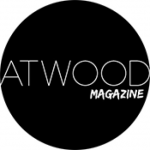 :: Weekly Roundup ::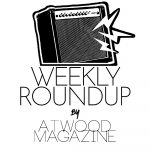 ---
:: This Week's Features ::
---