Phoebe Ryan's latest single "Ring" is here to give us a taste of the sophisticated pop twists in her debut album.

Stream: "Ring" – Phoebe Ryan
---
With her long-awaited debut album out in just two months' time, Phoebe Ryan is on cloud nine. Speaking to Atwood earlier this year, the singer/songwriter shared how excited she is "for people to hear that it's going somewhere and it's going somewhere good."
"I'm always developing and growing and I think that's important, maybe even to prove to myself, but I hope other people can hear it too," she shared. The hype around the pop artist grows today with Phoebe Ryan's new song "Ring," the second single off her upcoming debut LP, How It Used to Feel.
The Texas-born singer/songwriter has been gracing the pop industry with her indelible lyrics for years, long before her first single. Having written tracks for chart regulars like Britney Spears and All Time Low in the past, Ryan is finally stepping out of the writing room and onto the stage to establish a solo career of her own.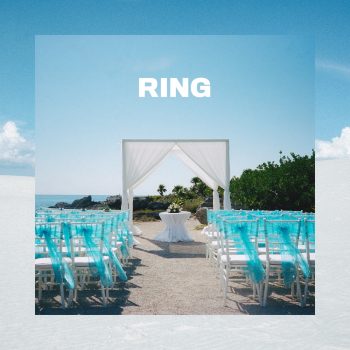 You were walking in the park
I remember last Sunday
You were wearing
my old favorite Iron Maiden shirt
So happy in your arms
Yeah, she was looking perfect
Felt like someone stabbed me
with an arrow through my heart
Ryan's solo works prides itself on its effervescent cool and effortless hooks and "Ring" is no exception. From the celestial synth opening to the explosive chorus, the track is rife with emotional; unfiltered yet still contained. While the precision in the production of 'Ring' is sleek and flawless, it doesn't take from the intensity and honesty of Ryan's writing, but rather enhances it.
The song's lyrics were taken out of a lovelorn page of Ryan's diary, lamenting on a relationship that could have been and the devastating fallout that followed suit. The anthemic chorus exposes the raw emotion of the track as Ryan defiantly exclaims, "Don't you dare put a ring on her finger."
Some things never change
Is it too late now to say
No, don't you dare put a ring on her finger
It's a huge mistake choosing her
No, don't you dare put your lips up against hers
And say you don't love me anymore
"I get tunnel vision when I'm in love, and I think I'm always in love," Ryan shares. "This song in particular still hurts my feelings when I listen to it."
And damn, it's so hard
When your life is like a movie
And you're just an extra watching her become the star
And maybe I'm dumb, but I always thought someday
We were gonna have each other 'til death do us part
In the music video, we see Ryan submerged in a swamped lake in a white wedding dress; an image reminiscent of pop's more gothic influences like Christina Perri. The comparisons end there however, as "Ring"'s vocals evoke the same graveled tones of Halsey's debut Badlands matched with the doleful narrator of Taylor Swift's most poignant love songs.
How it Used to Feel is due for release on June 26th. Phoebe Ryan's new single "Ring" can be streamed across all platforms.
Some things never change
Isn't life without me strange?
No, don't you dare put a ring on her finger
It's a huge mistake choosing her
No, don't you dare put your lips up against hers
And say you don't love me anymore
— —
Stream: "Ring" – Phoebe Ryan
— — — —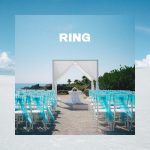 ? © Acacia Evans
:: Stream Phoebe Ryan ::
---