Wistful and warm, heartfelt and honest, Hannah Grace's debut album 'Remedy' comes from and speaks to the depths of the soul.
Stream: "Blue" – Hannah Grace
---
Sometimes it takes a little breaking to find a love worth making… go and give it to someone who won't waste it…
Wistful and warm, heartfelt and honest, Hannah Grace's debut album comes from and speaks to the depths of the soul.
An intimate outpouring of moving songs written and recorded over the past three years, Remedy is a beautiful and timely set of confessionals and upheavals. Soothing and cinematic, it's an impressive introduction to one of the United Kingdom's most exciting young singer/songwriter, capturing the talented artist in the throes of her own coming-of-age.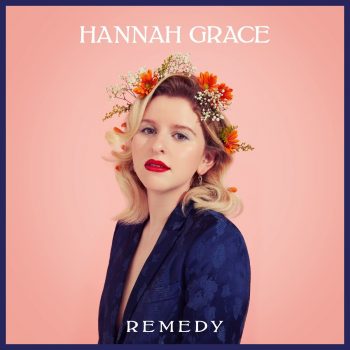 You could speak for an hour
And I wouldn't care
There's a million different words
But still I haven't heard the one that I deserve
I waited for a lifetime, but still it never came
I'd love until I'd ache; I'd bend until I'd break
And you just stayed the same
You tell me you're lonely
But I'm happy by myself
'Cause you're only sorry
For you and the bed you made yourself
To lie in with somebody else
You can't break the habit
Do you even try?
You can't call me babe
You gave that all away
You are yours and I am mine
– "The Bed You Made," Hannah Grace
Released November 20, 2020 via Never Fade Records, Remedy arrives this fall as Hannah Grace's long-awaited and highly-anticipated debut album. A series of fifteen diary-like entries brought to life with a powerfully universal scope, the record seals the first chapter of an already stunning career for the Welsh singer/songwriter born Hannah Vivian-Byrne. Referred to by none other than Lady Gaga as a "superstar," Hannah Grace has garnered over 25 million global streams to date and opened for the likes of Barbra Streisand, Hozier, and Jess Glynne. Her music has proliferated television and radio alike, with her delicate cover of "Praise You" soundtracking Lancôme's 2020 global Christmas advert featuring Julia Roberts.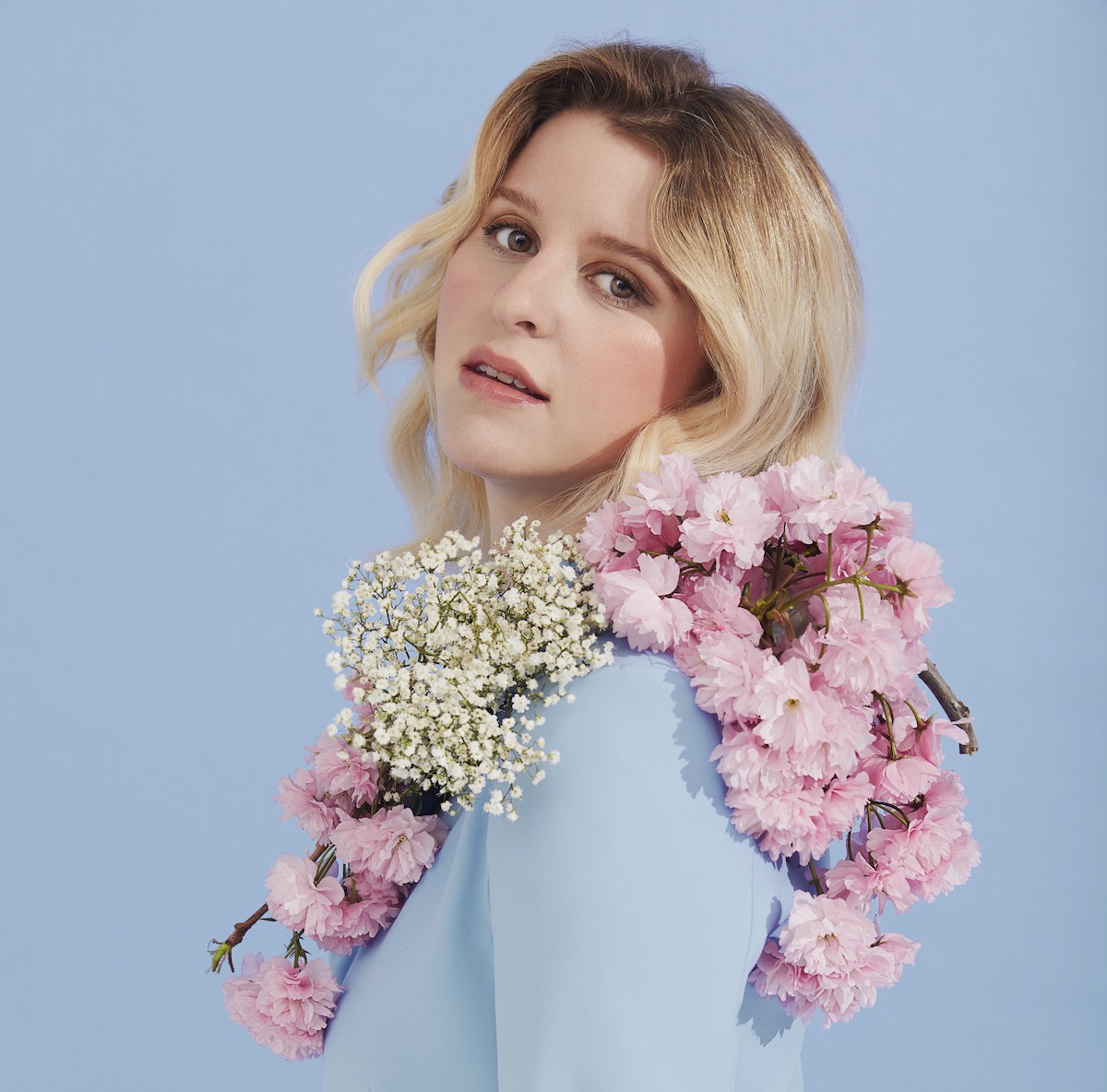 Remedy affirms Hannah Grace as an empowering rising voice of her generation.
She channels reflection, connection, passion, and strain through a dramatic blend of soul, jazz, pop, and beyond: Furthermore, throughout all the ups and downs a young adult has to face in today's world, she maintains her integrity, her grace, and her empathy.
"My music is a real mixture of everything that I listen to and am inspired by, from pop and soul to folk and jazz," Grace tells Atwood Magazine. "I love taking all my influences and making songs my own. It's exciting when I write a song that I really love, that both sums up what I want to say and also works for me musically, because sometimes it doesn't come so easy. But usually I really enjoy the whole process form beginning to end."
Hey, I see you, babe
You're in deep blue
Your heartache
Though it's shaking you
Just you wait
It's the making of you
The making of you
It's not wasted, wasted love
If you made it
It's not wasted love
I see it in your eyes overflowing every time
You say that you gave it away
Love is not wasted, wasted love
– "Wasted Love," Hannah Grace
---
"The album is a reflection of my life for the past three years," Grace explains. "I wrote it and recorded it through the good times and the bad. Writing and recording it became a constant thread throughout my life. Something that I could go to to express everything that was going on around me. The whole process became a homemade remedy for me. So Remedy felt like the perfect title for the record."
For Grace, the album title really does capture the tone of its songs. "All of them express something that was going on in my life and helped me process that whether it was a happy or sad thing. So I see all of the songs as little remedies."
Atwood Magazine previously hailed Grace's single "Blue" as an Editor's Pick, describing the song as a bouncy and soulful groove full of life: "'Blue' is a musical antidepressant ready to lift our spirits and show us the light." The artist's voice shines with dazzling strength in this song, just as it does on many others across Remedy – a testament to how talent and hard work really can pay off:
"I studied Jazz Vocals at The Royal Welsh College of Music and Drama and completed a four year performance degree," Grace shares. "It was such an amazing experience. I learnt so much about how to use my voice and look after it too, it was sometimes quite intense training but its since been so valuable to me. I was listening to so many incredible vocalists all the time like Ella Fitzgerald and Sarah Vaughan and had some wonderful tutors and mentors who helped me to make the most of my voice and musicianship. It also really helped my writing and understanding of music as a whole and gave me so much confidence as a musician."
"I graduated nearly four years ago now, so it's been a while but I always draw upon my experience there. I am still so influenced by so many singers, like Eva Cassidy, Aretha Franklin and Stevie Nicks. Listening to other voices has always given me the inspiration and courage to use my own."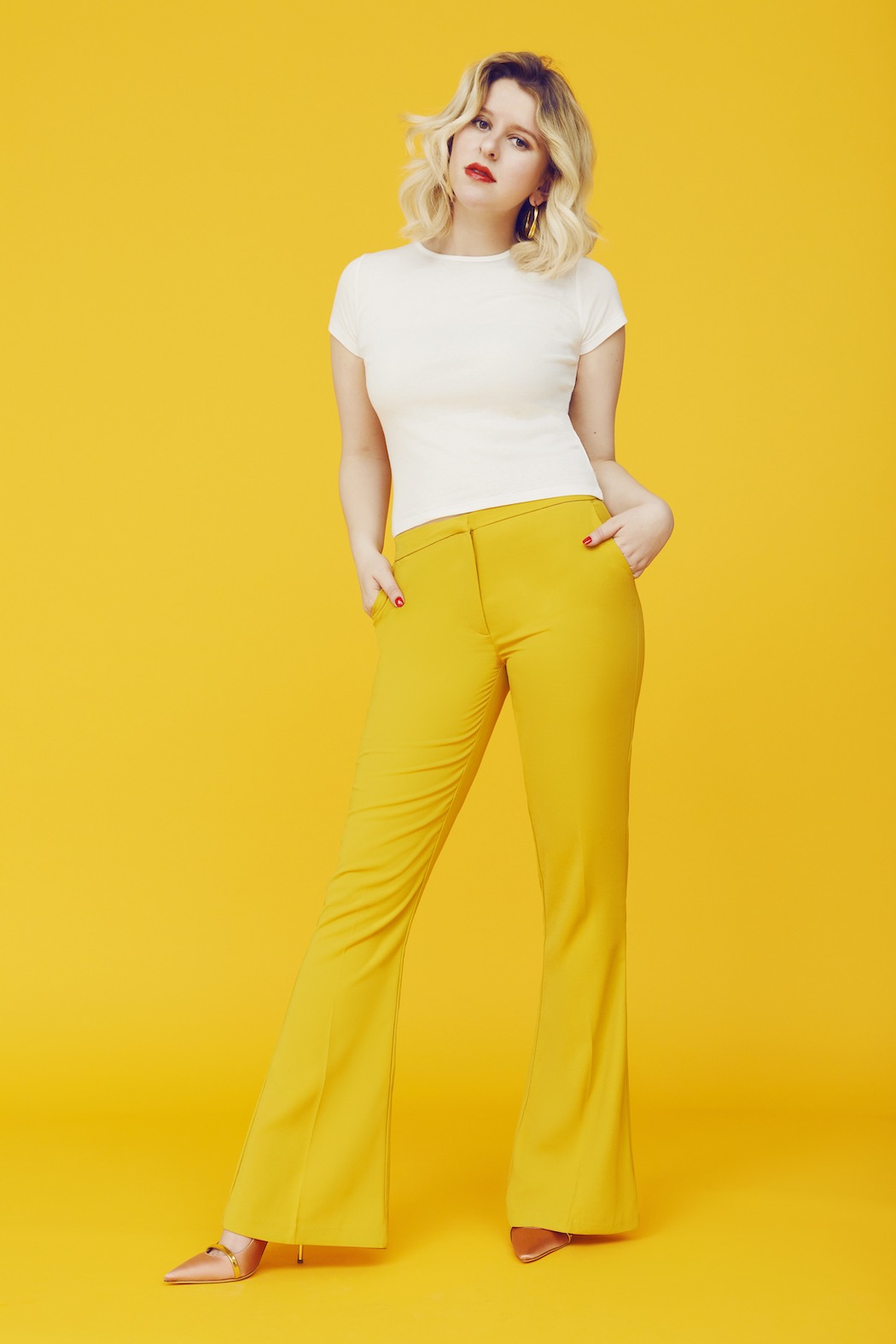 While it's hard for her to pick favorites on such a special record, Grace does have a few particularly proud highlights off her debut. She speaks highly of "How True Is Your Love," the sweeping smoldering pop song whose grandiose melodies and emphatic highs recall the likes of Florence + the Machine and Adele.
"There have been lots of wonderful moments and so many things I am proud of while making this record. I am so happy with the songs, I remember being so happy and excited after I wrote 'How True Is Your Love' because it was exactly what I wanted to write and I love what MyRiot did with the production. But just the whole idea of releasing my first record feels like a huge achievement in itself and I'm very proud that I've got to this point."
I think about it all the time
Is love loud or is it quiet?
Will I know it when it comes around?
Will I hear it or even recognise the sound?
I'll take the pain with the glory
I'll let the love just fill me up
I'll let the hurt run through
How sweet? How deep? How blue?
How true is your love?
I hear you in the music
Oh, how I wanna let you in
Oh, come on baby
How sweet? How deep? How blue?
How true is your love?
---
"How True Is Your Love" is just one of the many dramatic, soulful expressions of self that sparkle on Remedy. From the cool caress of opener "Healing Hands" and its groovy, glowing follow-up "Feels Like Home," to the soul-stirring outpouring of "Closer" and the tempered elegance of "Live Like Love," Hannah Grace provides her audience with an enthralling cathartic journey through the heart.
If she wasn't on anyone's radar before this, she will be now. Hannah Grace's debut is the kind of studio album a newcomer dreams of making; a full-bodied work that is as diverse as it is cohesive, capturing a multi-faceted artist owning her voice, her vision, and her artistic identity.
Experience the full record via our below stream, and peek inside Hannah Grace's Remedy with Atwood Magazine as the artist goes track-by-track through the music and lyrics of her debut album!
Remedy is out now via Never Fade Records.
— —
Stream: 'Remedy' – Hannah Grace
:: Inside Remedy ::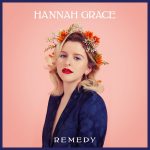 — —
Healing Hands 
This song is one of my favourites on the record and I really wanted it to open the album. I wrote it more than a year ago now in January and I was going through some New Year blues, I didn't really know if I was going in the right direction at the time with so many things and I just wanted to be reassured. The lyrics are really inspired by all of this. 'If only I know then what world I was meant for' & 'Into your healing hands'.
Feels Like Home
I wrote this song on my first trip to Nashville last year. The song is about finding comfort in the unknown and excitement in the unfamiliar. I was so overwhelmed and happy to be in America for the first time. I felt so welcomed and met so many new friends that it really made me Feel Like Home.
Different Kind Of Love
This is the big love song on the album. I wrote it about feeling like the love you have with someone is different and unique to any other and just can't compare. (It's also my parents favourite!).
With You
I really love this song. I wrote it with my close friend Jessica Sharman about letting someone know that you're there for them even if there's nothing you can do – you're there. 
Break The Pattern
This song is about breaking out of the mould, and letting yourself have the freedom to be however you want to be. 
Here We Are Now
This song is about living in the moment, trying to be present and happy in yourself and not getting pulled away by worry. 
Wasted Love
I also write this song in Nashville. This song was written to my past self to reassure me that I would get out the other side of a dark time and that things will get better. That no love is wasted. This song is for anyone that feels totally lost and under appreciated – a reminder time is a wonderful healer. 
The Bed You Made
This song was a huge turning point for me as a writer and it is probably the most important song on the record. This is definitely the most honest song I have ever written. It's about recognising your own heartbreak at the same time as realising what is best for you. 
Closer
I absolutely love this song so much. It's another of my favourites on the album. I can't wait for the world to hear this one, it has been one of my favourites to play live for a long time. I wrote it with my good friend Martin Luke Brown, and it was produced by the wicked Luke Potashnick. I love how it sounds. It's a really fun and vibrant upbeat track about just wanting to be Closer to the people you love.
Blue
Another upbeat track on the record that I love! It's about just being tired of being blue all the time and trying hard to focus on the positives and being surrounded by good friends who love you.
How True Is Your love
I love the groove in this track, I am so lucky that MyRiot brought it to life with their production. I wrote it with my good friend Joshua Keogh about throwing yourself back into love even after you've been hurt in the past. That you'll take the good and the bad to get the joy as well. 
Missing The Show
I am so proud of this song. Martin Luke Brown produced this with me during lockdown while I was in Wales and I am so happy with how it turned out. I love the strings and I feel like it has the cinematic vibe that I really wanted to be on the record. 
Bring Me Home
I wrote this about missing home in Wales. London can be very overwhelming at times and Wales aways brings me some peace and perspective over the madness. 
Live Like Love
This is definitely another favourite on the record for me, which is why I wanted to close the album with this track. It's about growing through pain and coming out peaceful and stronger. I am so excited for people to hear it. 
Praise You
I was so lucky to get to make this song my own, it has made so many things possible for me over the last couple of years that it made sense to have it as part of my first album. I have a soft spot for the piano version I recorded so thats the version that made the record.
— —
— — — —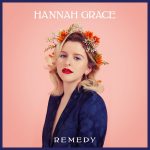 ? © 2020
:: Stream Hannah Grace ::
---