Atwood Magazine's writers discuss pop sensation Olivia Rodrigo's debut album 'SOUR', the breaking of the Disney machine, and Rodrigo's unique universality.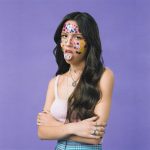 — —
To start, how did you discover Olivia Rodrigo, and what are your immediate reactions to SOUR? 
Nasim: I first heard Olivia Rodrigo on TikTok. The first song I heard of her's was "driver's license", which I was pleasantly surprised by. I liked the concept and execution of the song, and I am a sucker for a dramatic, climactic bridge. Upon my first listen of the album, I was surprised by the similarity of the tracks, particularly the last half of the album. I enjoyed the earlier singles because they were powerfully distinct, but the album began to blend together after the first listen.
Sophie: When I heard she was another Disney actor transitioning into a young adult singing career, I was resistant to like or even listen to her album, but I eventually gave in out of Twitter-induced curiosity (and because her cheerleader outfit with the black gloves in the "good 4 u" video is iconic). I had zero idea who Olivia Rodrigo even was until two weeks ago, and now I've joined my friends in tweeting about starting a mosh pit in the 21+ section at her concert.
Nasya: I found Olivia Rodrigo through her Disney+ show "High School Musical: The Musical: The Series." Every song she sang took my breath away, but her original "All I Want" really stole the show and I knew she was gonna do some amazing things. When I first listened to the album I had mixed emotions. Part of me loved the sound and her storytelling abilities, but on the other hand, I felt like I was being told the same story just with different words.
Nina: I discovered Olivia Rodrigo over social media, when "Driver's License" blew up. I liked the track, but I wasn't really into the whole thing until she dropped "good 4 u". I like her debut record, even though I feel like a storytelling contrast is missing. The songs are about the different stage of a breakup- personally, I feel like there is a "happy" song missing, since all of them are sad or angry.
Nicole: As someone who grew up obsessed with High School Musical, I obviously bolted to watch Disney+'s revival, High School Musical: The Musical: The Series, in which Rodrigo is the protagonist. What impressed me while watching the show is her undeniable charisma and how she was able to not make her character as annoying as Gabriella was in the original version (sorry, Vanessa Hudgens!) even though the similarities between both characters is astonishing. My immediate reaction to SOUR was "wow for a 17-year-old she writes really well" and "I wish there were more rock songs on the record", but given her age and her Disney background, I was really surprised by how authentic and free the record is.
Lexi: Through Twitter, following the release and popularity of "drivers license."
Rodrigo's singles stole the spotlight, becoming inescapable on platforms like TikTok and Twitter. Is this album what you expected from Rodrigo after hearing the earlier tracks?
Sophie: I was initially a little disappointed that the album didn't have more upbeat and or heavy pop punk moments beyond the singles. It seems to me that this is Disney's answer to Billie Eilish's breathy vocals and rebellious, moody image. Rodrigo's softer, acoustic tracks are poignant and lovely in their own right, but I think that we all were looking forward to more spunky, early Paramore-esque expressions of angst and anguish. She shines so brightly on "good 4 u," I feel like not including more high-energy tracks like that was a bit of a disservice to her full range of talent/raw power.
Nasim: I feel that the earlier singles were the strongest tracks on the record. I enjoy Rodrigo's voice and each song has its own strength, though I wish there was more variety in the thematic elements or musical choices. For me, Rodrigo stands out when she uses the tension in her voice, such as the falsetto in "deja vu" or her vocal outrage in "good 4 u."
Nasya: In a way it was. Sonically the album had a few songs that sounded like the singles the world had grown to love. Lyrically, I was reminded of Rodrigo's age and how her life experience might be a bit more limited than other artists. Her three singles were by far the best songs to put forward, with "brutal" being the next runner-up, but I definitely think the singles painted the album to be different than what we got.
Nina: Her first three singles represent the majority of the strongest singles on the whole record. Before I listened to it, I thought that she would have more strong tracks on the record that weren't dropped as singles beforehand. As mentioned, I thought there would be a bit more of a storytelling variety, since she also has some happy songs on her TikTok. I 100% agree with Nasya, the singles definitely painted the album to be different than what it was in the end.
Nicole: Full disclosure, I first listened to "drivers license", "deja vu" and "good 4 u" the night before SOUR dropped so I had no expectations, I was just very impressed by the production of the songs – which the album also carries.
Youthful and intense, Rodrigo's deeply personal lyrics have quickly become a trademark of her artistry. How does her honest, autobiographical songwriting impact the overall album experience?
Nasim: Rodrigo's autobiographical style is one of my favorite things about her. I think it is where we will see her evolve the most in her career. The nostalgia of it all is enjoyable, I find myself reaching for my iPod touch at times! Rodrigo knows how to tell a story, and I find myself engaged in every lyric she sings until the final chord of the song.
Sophie: Rodrigo writes what she believes and remains true to herself (nevermind that she's never actually watched Glee). The specificity of her words and anecdotes are intimate and diaristic in the electric way that only teenage writing could be. She's not afraid to be messy–that's literally the first thing we learn about her when we press "play" on SOUR–and that openness to emotional honesty is admirable at any age. She's a promising lyricist, and I'm looking forward to watching her growth as a writer.
Nasya: Rodrigo is a part of a new generation that allows for artists to be brutally candid. You can tell that she's a young girl who went through a gut-wrenching breakup and is trying to cope with the aftermath. Not only that, but songs like "brutal" and "jealousy, jealousy" are relatable for listeners on a completely different level. The music Rodrigo has put out into the world is relatable for people young and old, something that's very hard to do.
Nina: Her honesty and authenticity is definitely what makes her stand out. She sings about common experiences that make her very relatable. It really reminds me of a juxtaposition of Taylor Swift and Avril Lavigne, two artists she has clearly been influenced by. A lot of the lyrics are very relatable to my own teenage years, so I feel very understood (I wish this album existed when I was younger).
Nicole: They're the heart of the album, and it really impresses me how the quality of the songs and her writing has floated over the gossip/love triangle which a few gossip websites have crafted as being the album's central theme. Rodrigo is an empathetic writer who you root for when you listen to her songs, and I feel like that's her strongest point as an artist. It makes her stories and feelings irresistible.
Where do you feel Rodrigo shines brightest on this record?
Nasim: I am partial to the singles, but I was pleasantly surprised by the bridge of "hope ur ok." When I heard the shift between the chorus and the bridge, I audibly gasped.  It immediately reminded me of Taylor Swift's bridges, which are a hallmark of her maturation as an artist and songwriter. I hope this is what we will see from Rodrigo going forward.
Sophie: "brutal" is total snotty, pop-punk sweetness and I'm here for it. I think her sarcasm and self-awareness come through really well here, and it's a fantastic opening manifesto that asserts SOUR as not just a heartbreak album, but an introduction to the artist herself (grievances included, which is refreshing). I wish I had "brutal" when I was in high school, but even now in my mid-20s there's plenty to relate to (as a Bisexual Who Can't Drive, that parallel parking line gives me a good chuckle).
Nasya: Rodrigo definitely shines brightest with the track "favorite crime." Every time I listen to it I feel like my heart's being ripped out. The lyrics are devastating, but her vocals and accompanying harmonies are what really seal the deal. The song felt like a mix of Taylor Swift's simplistic style, but Phoebe Bridgers beautiful story-telling.
Nina: Hard question. I definitely think "brutal", which is a great song. I wish it existed when I was still a teenager (I would have probably screamed the lyrics 24/7 then).
Nicole: I'm a sucker for angsty rock, so I love the sides of Rodrigo we get to know in "brutal" and "good 4 u".
Lexi: The final track "hope ur ok" stands out the most and showcases Rodrigo's versatility as a songwriter. Instead of focusing on her internal emotions, the song turns to wishing those around her the best.
Do you have any favorite songs or lyrics off SOUR?
Nasim:  I love "good 4 u." Rodrigo sounds so great on it, and I enjoy a healthy death growl from time to time.
Sophie: I have definitely become teary-eyed while listening to "deja vu," and admittedly, I walk around my apartment yelling "I KNOW YOU GET DEJA VU!" Olivia's voice has a dreamy, Lorde quality to it on this track, and that definitely reinforces the nostalgia of the song. The all-encompassing anguish of memory and reality, the frustration at becoming nothing more than a step in a guy's character development…DAMN. She nailed it. Overall, it takes me back to my teenage heartbreaks in a pretty visceral way.
Nasya: My favorites are torn between "good 4 u" and "favorite crime." The line "Good for you I guess that you've been working on yourself / I guess that therapist I found for you she really helped / Now you can be a better man for your brand new girl," in "good 4 u" hits on so many levels.
Nina: Cause I love people I don't like/ And I hate every song I write/ And I'm not cool and I'm not smart/ And I can't even parallel park in "brutal".
SOUR is, without a doubt, a heartbreak album. How do you feel Olivia Rodrigo's debut stacks up against other heartbreak albums? 
Sophie: Compared to other Disney star heartbreak albums and most pop ones in general, this takes the cake. It reminds me of Demi Lovato's Don't Forget (a cultural reset for 12-year-old me in 2009), but less focused on grandiose rock moments in favor of pensive acoustic tracks and ultra-specific lyricism. She paints vivid images of the average Zoomer in the throes of first romance, and her youthful perspective is heartwrenching in a wonderfully teenaged way.
Nasya: I feel that Rodrigo has made a name for herself with this album, and solidifies her place in heartbreak pop for sure. However, as I said before, there are times where the lyrics feel repetitive and I think expanding her writing style will come with age and new experiences, but for this being her debut, it's an amazing start.
Lexi: I don't necessarily consider it a "heartbreak album," as young women who write songs about their relationships are put into that box. It's an album that does have themes of heartbreak, but also the teenage experience as a whole — social media, Rodrigo's career, self-comparison, etc.
Although a distinctly Gen Z artist, Rodrigo has been garnering rave reviews from millennials on Twitter. What is it about her music that has even 28 year olds wishing they could retroactively break up with their high school boyfriends?
Sophie: It's funny to me how both Gen Z and millennials are claiming her; there's almost a war going on on Twitter, as they each assert how this music was made for them. It all makes total sense, though! Rodrigo's aesthetic, from her music to her merch to her marketing, is steeped in internet culture and nostalgia, which are big hits with today's youth culture and media landscape (reboots, anyone?). Gen Z is obsessed with 90s and Y2K aesthetics, and those of us who were old enough to remember the Avril Lavigne/Paramore-driven pop punk cultural reset of the early aughts are just happy to see a new angry girl in the mainstream. It's validating, in a way. Rodrigo and her team really found a recipe for massive success.
Nasim: The sudden alliance between Gen Z and millennials is wonderful, as most of our time is spent making fun of each other. I feel like as the others have said, Rodrigo is the perfect middle ground; she is a clear reminder to the early 2000s ballads and rom-coms both generations voraciously consume. Rodrigo's music elevates the small "what-if" in each of us, telling a tale as old as time.
Nasya: I don't think millennials and gen-z are that different. I think that 25 is the new 18 and with the way the world is going, we're all struggling through this together. Rodrigo created a handful of songs that I, a 22-year-old, wish I had when I was 16. There's a power to them that goes beyond teen heartbreak, a lot of them can be helpful in any heartbreak.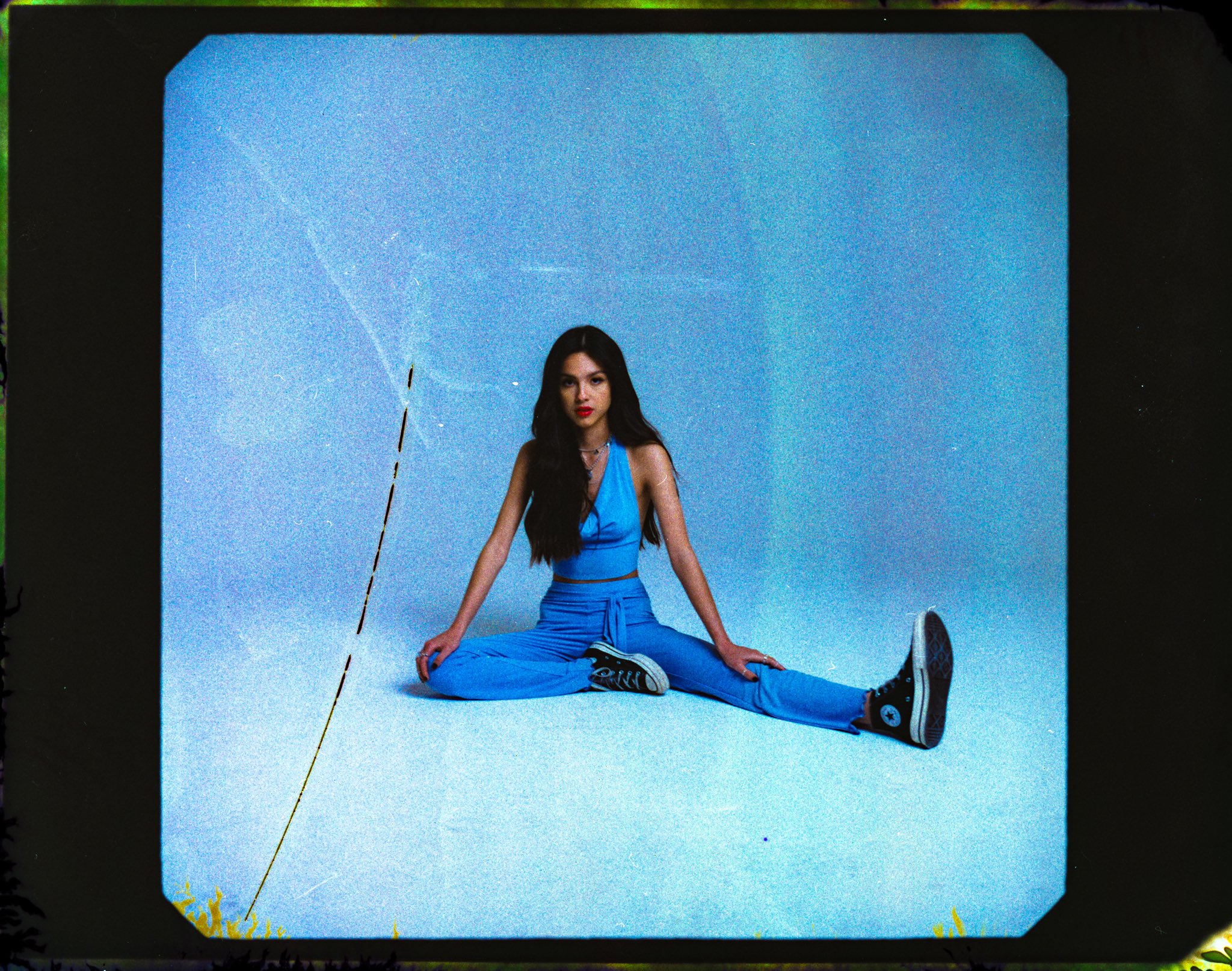 On opening track "brutal," Rodrigo poses the question, "Who am I if not exploited?" In what ways does her Disney starlet-turned-pop star rise to fame mirror past Disney marketing campaigns (a la Demi and Miley), and in what ways is she subverting that model?
Sophie: I'm not sure that Rodrigo is subverting Disney's "bad girl"/rocker chick strategy, but I think she's trying as best as she can to remain authentic while still being under the thumb of these massive institutions (Disney and Interscope) who currently dictate her career. The sincerity of her candid lyricism and approach to her music is admirable, and she's fighting to be seen and heard as an artist despite Disney's attempts to use her success to simultaneously launch her costars' transitions to music. I feel that they're doing her a disservice by fueling the petty, High School Musical love triangle rumors, but her earnestness and talents make her a likeable and relatable young figure who transcends all that. I hope that Olivia Rodrigo's success marks a change in (or, ideally, the beginnings of the dissolution of) Disney's wholesome kid actor-to-provocative arena musician pipeline.
Nasim: I am happy to say that there seems to be little similarities between Rodrigo's success and artists like Demi and Miley. There is a transparency to Rodrigo we have not typically seen from Disney, partly due to the emphasis on her singer/songwriter archetype. Demi and Miley clearly checked off boxes on the Disney checklist, and Rodrigo does fit in with their image, though she claims back the power with her startling honesty. I find it interesting that the whole world knows who Rodrigo is singing about! It is undeniably impressive that Rodrigo has remained likeable throughout these situations, which I commend her for.
Nasya: When I first heard that lyric, I immediately thought Karl Marx, but when framing it against the likes of Demi, Selena and Miley, it's a whole different ball game. Rodrigo has far more creative and artistic freedom than her Disney predecessors and that could be because she's not entirely Disney. So yes, her Disney show put her on the map, but at the same time, she's not held captive by it in the way that other stars have been. Rodrigo won't have to worry about breaking out of her "Disney child star" mold because it never really felt like she was in it.
Nina: When I first heard that lyric, I wasn't associating it with Disney at all. When I grew up and Miley Cyrus or Demi Lovato released their first singles, it was very different to Olivia. Personally, I feel like she may have more artistic freedom than the other Disney stars Gen Z grew up with. Her Disney series is probably not as big as the actual "High School Musical" series, which makes it a lot easier for her to step away from the Disney-girl image.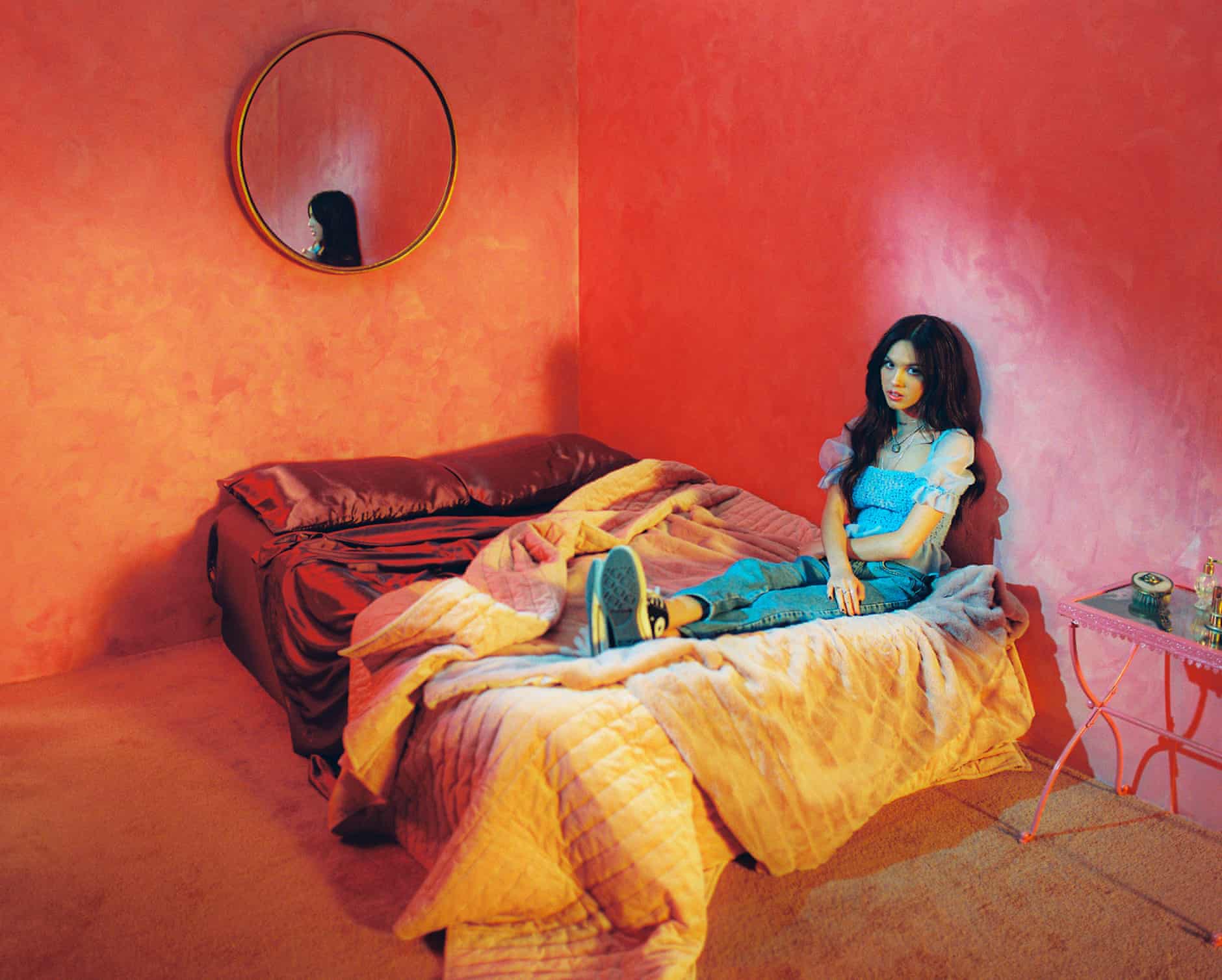 Since the release of "drivers license" Rodrigo has been called the next big thing in pop music. How do you think this expectation/coverage of her influenced your SOUR listening experience, and why do you think there's so much buzz around her/her music?
Nasim: I think this expectation led me to have high expectations for the release. I am excited to see Rodrigo's evolution as an artist, as Disney Stars are rather infamous for their transformations through the years. I think Rodrigo's strength is her accessibility, especially the amount of comfort she provides in her tracks about heartbreak and betrayal. She is startlingly vulnerable, which is refreshing to see in a young artist especially when the emphasis on media and mass perception currently rules young minds and young hearts. Her authenticity is admirable and worthy of the buzz.
Sophie: Her label and team have been pushing this narrative hard, and to some extent, I think they convinced us that that is true before a lot of us had even listened to the album (manifestation via corporate marketing?). That's not to say that Rodrigo isn't immensely talented as a vocalist and songwriter, or that the building anticipation didn't add to the fun of the rush of discovering a new pop star– "driver's license" is a well-spun tearjerker, and a perfect single to debut with. While most of the comparisons to Hayley Williams have been based more in trite sexism than similarities in sound, I think that Rodrigo's matter-of-fact perspective and vulnerable vocal performances have many of us as excited as when we first heard Paramore. She very much deserves the hype, and I just hope that she can continue being who she wants to be in her career despite the pressure to be the next big thing.
Nasya: I think every new musician is called "the next big thing in pop," and while Rodrigo has the talent to go far, those types of titles definitely set an expectation. Was my expectation of her debut album met? Yes and no, but I don't think that's a reflection on her as an artist, but rather those around her who want her to be the next big thing. Titles like those take time to earn and Rodrigo's on the right track, but she's not there quite yet. I'm eager to see what she does in the future.
Nina: The massive coverage has raised my expectations of the record. Due to her rising popularity, she was compared to artists who have been doing this for more than a decade, such as Taylor Swift. It reminded me of the rise of Billie Eilish back in the day. I mean, at the end she is just 18, and it is probably a lot of pressure to deal with at such a young age. Social Media has done a grace to her, I think she fulfilled people's expectations, but there is definitely a lot of room to grow as an artist.
She blew up over TikTok, which is a fairly new form to break through as an artist. Due to the rapid sharing of her music, she became unignorable. Combined with her stunning musical talent, the buzz was created around her.
Nicole: I was so impressed by how everyone was obsessed with her overnight, and it almost made me not want to listen to her music because I was scared I was going to be disappointed. Glad to say I was not, and I think her album shows immense promise. I can't wait to hear what she'll cook up when she's a little older and gets to live and explore more.
– – – –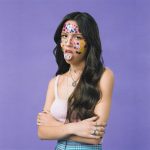 ? © Grant Spanier
SOUR
an album by Olivia Rodrigo