ISEEBLUE utilizes slick flow and ominous melodies over trap drum beats on "WINDOW" that coalesce into an auditory experience only rivaled by its otherworldly music video.
— —
Divine intervention and dystopian worlds aren't exactly alike in many ways. When it comes to music, these two themes will often present varying styles ranging from choral performances to grim and gloomy melodic tones. However, hip-hip duo ISEEBLUE expels this idea in a stunning and heart-pounding fashion with their track "WINDOW" off their debut EP ACOUSMATIC. They couldn't leave it at that, though, and in addition to their EP's release, they dropped a transcendental viewing experience with their music video for "WINDOW," and Atwood Magazine is proud to be premiering it today!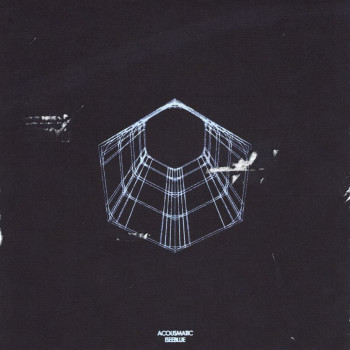 Comprised of two anonymous artists, ISEEBLUE is a joint project that aims to explore the less ventured avenues of music – producing soundscapes that are uniquely theirs. With "WINDOW," the duo has achieved just that. The track is a marriage of multiple styles, all coalescing with one another in perfect symmetry. The result is a hip-hop track laced with gorgeous electronics, sleek flows, and a grandiose sound.
I was talking to God upstairs through the window
He said life isn't fair but my kingdom is simple
You can take what I wrote as a guide to the temple
But you have to survive this side of the window
"'WINDOW' was born in a dimly lit studio in the attic of Record Plant Studios in West Hollywood," explains the duo to Atwood. "The goal was to write a song that takes listeners on an ominous auditory journey. The celestial vocals paired with a menacing combination of 808's and trap drums set an empowering, eerie mood. Every section is wildly different than the last. We wanted to include disorienting transitions while somehow maintaining an odd sense of cohesiveness. The lyrics convey themes of divinity, introspection, and dystopia and the story begins with brooding self-deprecation that unfolds into a boastful narcissistic tirade, a dichotomy we are all familiar with. We want listeners to get lost in the cracks of the chaotic production and ambiance, just as we did while creating it."
500 milligrams still feeling it
Got my room blacked out no light creeping in
Man this world is a drug land
Bat shit crazy
God please save
Before it all takes me
Their goal for the track was reached – every note hit and lyric sung add to the bustle that has been established. The duo's collaborative efforts gleam with raw intensity, each spitting lines that flow with incredible ease and style. A slick presentation on the last verse then adds a sudden rush which will hit listeners with immense energy and power. The ebb and flow of the track as a whole is an intoxicating experience – filled with ominous melodies soaked in gloom, but it never feels too much. They strike a nice balance of spirit and languish, making "WINDOW" a track perfect for lone car rides, bedroom brooding sessions, or an anthem for empowering one's self.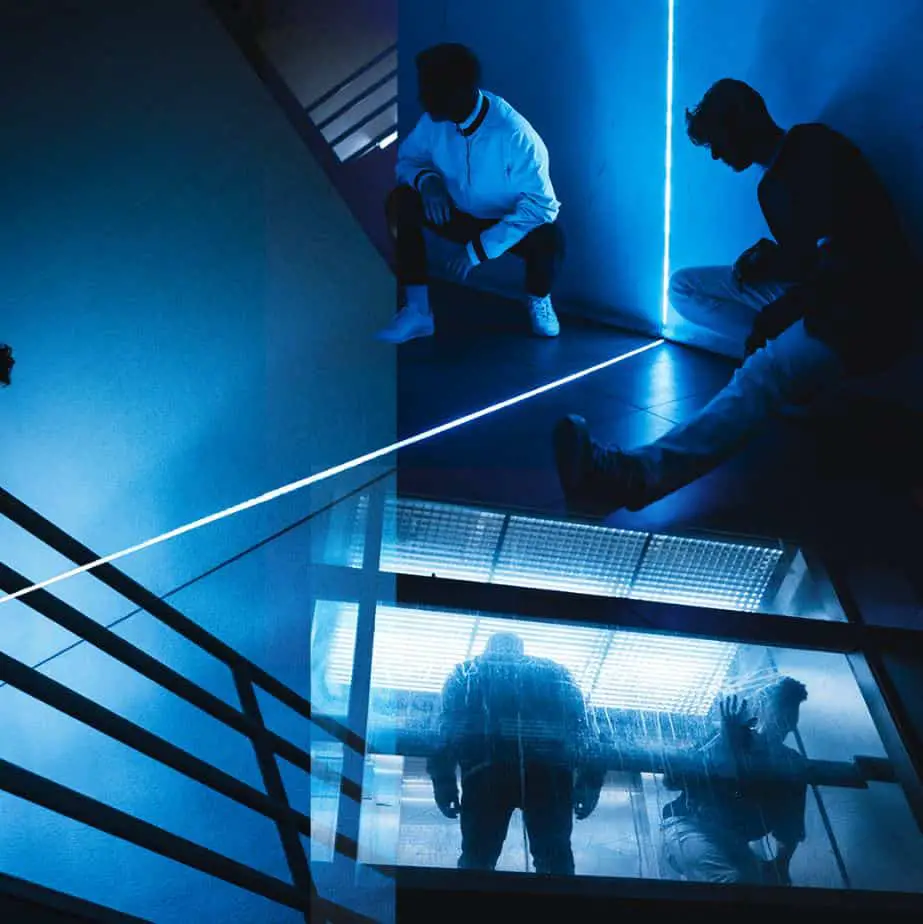 The auditory experience "WINDOW" provides is then accentuated with its visual counterpart, turning an already stellar track into that of greatness. The video is a sci-fi inspired fever dream – silhouettes of people wandering, driving, and escaping all in a world of dilapidated city ruins, ornate halls adorned with gold finishes, and rooms taken out of a person's psychedelic induced dreams. Their idea of divinity, introspection, and dystopia is taken literally with the music video, and it's executed in a perfect fashion. The track's eerie end is translated flawlessly as the lone wanderer begins a descent into the unknown, falling past all that has been explored.
Done it again
Throwing a hundred a ban
Fuck it it's gone with the wind
It's all in the wrist
Baby come give it a kiss
I'll put this ice on your lips
Prices are fixed
Nobody checking the game
ISEEBLUE was a project born out of fortunate circumstances, and the music industry should be so lucky to have it here and now. "WINDOW" provides a bombastic listening experience with impeccable flow and style that will have listeners yearning for more. Fortunately for them, they'll receive just that. ISEEBLUE's first EP, ACOUSMATIC, released today via BonFire Records, and the dream-like trances are only expounded upon with the EP as a whole. It's safe to say ISEEBLUE is a project destined for chart-toppers and tracks to be lauded for years to come.
Watch: "WINDOW" – ISEEBLUE
https://www.youtube.com/watch?v=_66GDzrMpE0&feature=youtu.be
— —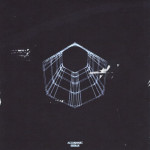 ? © Cameron Nisbet
:: Stream ISEEBLUE ::