Atwood Magazine is excited to announce our newest column, Watts' Weekend Picks, a weekly playlist of songs curated to fit your weekend lifestyle. Whether you're getting ready to go out, driving on a long road trip, or cleaning your home, there's a song for you. In his latest column, Watts picks tunes from Franz Ferdinand, Calvin Harris, James Bay, and more. From turning up to hitting the gym, there's always a record for you!
---
:: Morning Vibes ::
Paper Cages – Franz Ferdinand
You know those moments during your week where you feel like you're in a movie? Like you wake up, put on a song, and suddenly it feels like the scene when Ferris Bueller is getting ready to play hooky. Well that's exactly how I felt when I first heard Franz Ferdinand's new song, "Paper Cages."
Musically, "Paper Cages" draws inspiration from sounds that span  multiple decades. Combining 80s guitar riffs with a 70s melody forces this song to instantly catch the listener's ear. The signature Franz Ferdinand deep vocals add an indie-funk element that helps push the three and a half minute song forward. There's also two instrumental sections at the end of the song that make it a great song to dance to. Ideal for a shower playlist or morning breakfast soundtrack, play this loud and put yourself in the center of your own movie.
:: Gym Flow ::
Only You – Shift K3Y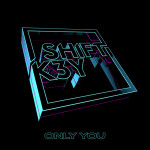 UK-based pop or electronic music is always a good genre to jump into for your workout playlists. Often times, those songs include heavy bass, light piano or synths, and very complex percussion patterns. Those ingredients make for a perfect workout tune. This is the case with the UK-based, Shift K3Y, and his new song, "Only You."
"Only You" starts with a piano riff and the sweet, casual voice of Shift K3Y. The producer and singer often finds features to sing or rap on his beats but every now and then, he hops on his own tracks. Personally, I love his voice and think he should do it more. Regardless, the piano riff quickly turns into a bass-heavy beat with Shift K3Y singing the chorus over the top. The UK nature of the song makes it feel very hip and rich, which means working out to it will  help give you the confidence you need to get your GAINS and CRUSH your goals!
:: Windows Down ::
Higher (ft. Betty Who) – Don Diablo
Good bass and wide synthesizers are two attributes to look for when trying to build your driving playlist. Side tip: definitely learn how to EQ your car stereo to get the most out of it! Anyway, songs that have high highs and low lows are always made better by incredibly catchy vocals. That's the exact formula for Don Diablo's new song, "Higher," featuring pop queen, Betty Who, on the vocals.
"Higher" is another impressive track from a very impressive debut album for electronic producer, Don Diablo. His album, Future, dropped last week and features vocals from Nina Nesbitt, ARIZONA, John Newman, and more. However, this collaboration between Diablo and Betty Who might be the best on the album. Two beautiful verses and an uptempo chorus is precisely how Betty should be utilized on electronic records. Her light, sweet voice meshes so well with Don Diablo's synth-heavy production. Put your windows down, blast this song, and enjoy your weekend cruising!
:: Pre-Game ::
Nuh Ready Nuh Ready (ft. PARTYNEXTDOOR) – Calvin Harris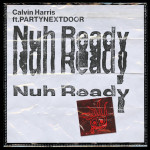 A great pre-game song needs to have an infectious percussion section. It needs to make you bop your head, stomp your foot, and/or swing your hips. The new dancehall record from Calvin Harris, "Nuh Ready Nuh Ready," made me do all three.
Featuring PARTYNEXTDOOR on the island-vibe vocals, Calvin Harris switches his sound up and gives dancehall a real shot with "Nuh Ready Nuh Ready." I always thought Calvin should go back to his roots and make UK sounding music again. He is so talented at capturing vibes in his production and in this song, it's all about the underground dancehall vibes. The upbeat horn section and the super complicated drum rhythm make this song an immediate banger in clubs around the world. Play this as you're getting ready to go out or grab the aux cord in your Uber and put this on. I promise, you'll have everyone dancing in no time.
:: Lituation ::
Opps – Kendrick Lamar, Vince Staples, Yugen Blakrok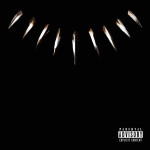 The Black Panther album produced by Kendrick Lamar is one of the most masterfully created hip-hop records of all time. There, I said it. Featuring an array of both big time and up-and-coming artists, each song sounds completely different but shares the same dark, racially charged themes. "Opps" featuring Vince Staples and Yugen Blakrok has a powerful meaning and a big bass line.
Kendrick Lamar has a short verse in the beginning and short choruses throughout but other than that, this song vocally belongs to Vince Staples and Yugen Blakrok. Known for rapping over unconventional instrumentals, Vince Staple lays down a fun-sounding verse that makes for a crazy contrast with the super serious, political lyrics. South African MC, Yugen Blakrok, adds a steep level of confidence and ferocity that makes the overall record very punchy, and in-your-face. Talking about the police violence on Black America, Kendrick, Vince, and Yugen all intensely destroy their respective verses. At the same time, the spiked bass and house percussion make it a cool song to dance to and play for your friends.
:: Staying In ::
Wild Love – James Bay
If you're a bit of an introvert like me and enjoy spending nights on the couch just relaxing, you must invest in a solid home speaker. Whether it's a full surround system or just a portable Bluetooth speaker, good sound is vital to a fun, unwinding night in. Make sure your speakers sound crisp before you press play on James Bay's new song, "Wild Love."
Riding high off his 2015 debut album featuring the smash hit, "Let It Go," James Bay is back with another beautiful, smooth tune. Layers of harmonies combined with a Flume-like synthesizer form a galactic instrumental for Bay to croon over. Staying with his love-centered songwriting, Bay sings of a fantastical relationship in a style that combines the vocal techniques of Bon Iver and Ed Sheeran. All in all, this is a flawless choice for picking a song to chill out to this weekend.
:: Deep Clean ::
Muted Beatings – Albert Hammond Jr.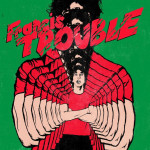 When doing chores around the house, I sometimes crave good rock. Catfish and the Bottlemen and Arctic Monkeys are two examples of bands I love to blast while I'm doing laundry, vacuuming, or swiffing the floor. This weekend, I'm choosing "Muted Beatings"  by Albert Hammond Jr. to do my chores and errands to.
Former Strokes guitarist, Albert Hammond Jr., presents his infectious string skills on a platter of uptempo percussion and catchy British vocals. Oozing with guitar and vocal hooks, Hammond Jr. creates a vibe that can be best described by imagining Camden, London during a busy Sunday afternoon in the springtime. My apologies to anyone who hasn't experienced that reference but it's filled with sun, positivity, energy, and youthful independence. "Muted Beatings" has been on repeat all week for me and I think you'll enjoy listening to it too as you take care of business this weekend!
:: Sunday Scaries ::
Leave a Light On (AlunaGeorge remix) – Tom Walker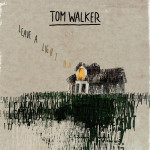 Get in a good mood this Sunday night and dedicate a few minutes to listening to your favorite songs. Music can always change your perspective and Sunday nights call for some mental re-stabilization. British pop artist, Tom Walker, wrote a song about being there for your friends who are struggling from mental illness. The song is called "Leave a Light On" and the AlunaGeorge remix makes for a great meditative soundtrack.
Adding a wavy, electronic element underneath Tom Walker's emotional lyrics is the genius idea of the electronic duo, AlunaGeorge. Reflective and deep in meaning, "Leave a Light On" pulls on the heart strings as it talks about making sure we take care of each other; especially those around us suffering from mental illnesses, depression, and drug addictions. Other than the clear meaning of the song, the earthy vibes are melodic and peaceful. Never searching for a big drop, the song instead takes the listener on a smooth, hopeful, and thought-provoking journey. Thus, this record is a nice choice for your Sunday Scaries and self-reflections.
Listen on Spotify:
Listen on Apple Music:
— — — —