A sweeping, dramatic thrill ride, Creature Comfort's coming-of-age sophomore album 'Home Team' proves an enthralling listen through and through.
Stream: "Big, Buff, and Handsome" – Creature Comfort
---
Creature Comfort are a singular band with a sound that beats and glows like the radiant summer sun.
A mix of the familiar and the fresh, the East and the West, Creature Comfort are one of the most exciting acts to emerge out of Nashville in 2020; one can only wish we could hear their live performance, but all good things come in time. Years in the making, the band's sophomore album captures coming-of-age tropes through a veil of sunny melody and indie rock bluster; a sweeping, dramatic thrill ride, Home Team proves an enthralling listen through and through.
In and out of sleep, a sea of orange on the horizon
Turpentine Jesus, I'm sure that's where you'll find him
Well he's trimming on the hedges and pulling on the weeds
He has a sip of whiskey and gets lost in the trees
Trod along for several hours
Curse all the leaves left on the ground
Trace the track that you've created
And wind up at the same place where you're from
And it sounds like a good time to me
Yes it sounds like a good time to me
– "Big, Buff, and Handsome," Creature Comfort
Independently released October 30, 2020, Home Team is a diverse introduction to an up-and-coming Southern band who deftly span the folk, rock, indie, and Americana genres with sincerity and effortless ease. Formed nearly a decade ago,  the Nashville quartet consisting of Jessey Clark, Cole Bearden, Taylor Cole, Charlie Hickerson, and Alex Robinson released their debut album Fox Tales in 2013 and an EP, Echoes and Relics, in 2013.
Creature Comfort have grown tremendously since their founding days, and they showcase their vibrant colors with flare, tact, and grace throughout Home Team.
"Think of it as Fleet Foxes for people who grew up bailing hay, or your favorite indie record—if that record were scattered, smothered, and covered, of course," the band say of their sound. In premiering the album's fourth single "Darkside" earlier this summer, Atwood Magazine praised Creature Comfort's ability to dive into existential depths with spellbinding harmony and soulful warmth: "Despite coming from a place of isolation and loneliness – the doldrums of a quintessential quarter life crisis – "Darkside" is anything but dark. Its rollicking tones and moments of heavier overdrive come out as droplets of sunshine; it truly is tailor-made for long summer days…"
How I spend my time pondering
When all that I want is to have nice things
And put them in my home
Where I live alone
And get to sleep
What's the point of doing anything?
It's not like I remember all of my dreams
Or what the future holds
Or so what I've been told
Happens to me
---
Pre-release singles such as "Darkside," "Arcade Fire," "Black Cat," and "Big, Buff, and Handsome" showcased Home Team's expansive tapestry long before the album's release – each one bringing something new and exciting to the table as Creature Comfort put their talents on full display. Deeper album cuts like "Heartstrings," "I Won't Last Forever," "Infinite Art," and "Candle" have even greater fun with poetic lyrics, dramatic guitar work, vocal harmonies, and hearty rhythms. The latter, "Infinite Art," is a particularly powerful example of the full band's abilities put on display, with droning lead guitars and heavy drums supporting an expressive set of chants and vocal flourishes.Clark and his bandmates lean into softer moments as much as they embrace guitar solos and massive, emotional choruses on Home Team; every second feels intentional, even as the music itself flows out with a natural effervescence.
"The majority of the songs on Home Team were written between 2016 and 2018 during my mid-20s as part of a music project known as The Daily Twos," Jessey Clark explains. "This was an artistic endeavor where I was challenged by a group of musicians to record two minutes of music everyday. It didn't matter what I was focusing on – it could be a new recording technique, a new chord progression, or lyric idea. But I tried to record two minutes of music every day. This was a time of transition for me. Post-college, I found myself juggling my career as a pharmacist while chasing my dreams of being a musician. I was learning personal and financial responsibility the hard way. Home Team is a reflection of those moments and the time spent pondering the true meaning and source of happiness."
Clark continues, "Upon the departure of our former guitarist in 2018, we recruited two of our best friends (Charlie Hickerson and Alex Robinson) to fill the void that was created. They went into the studio with us and helped bring these songs to life. Since four of us grew up together in Tullahoma, it really made us think about the importance of community and friendship – hence the name Home Team."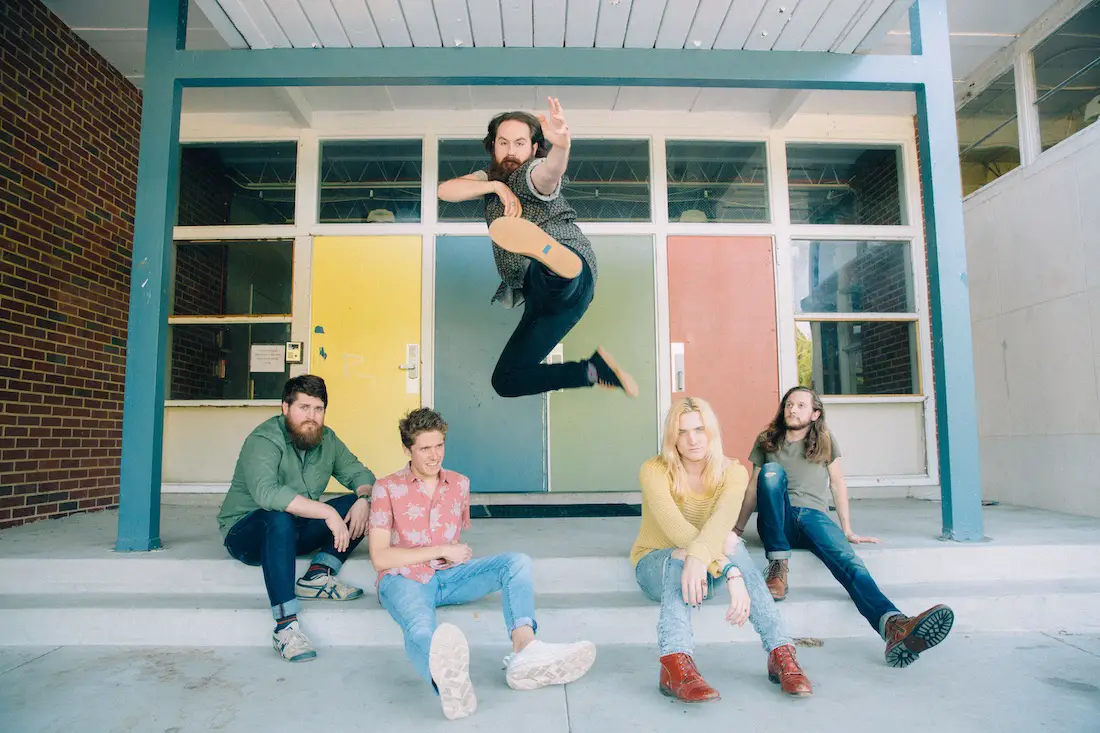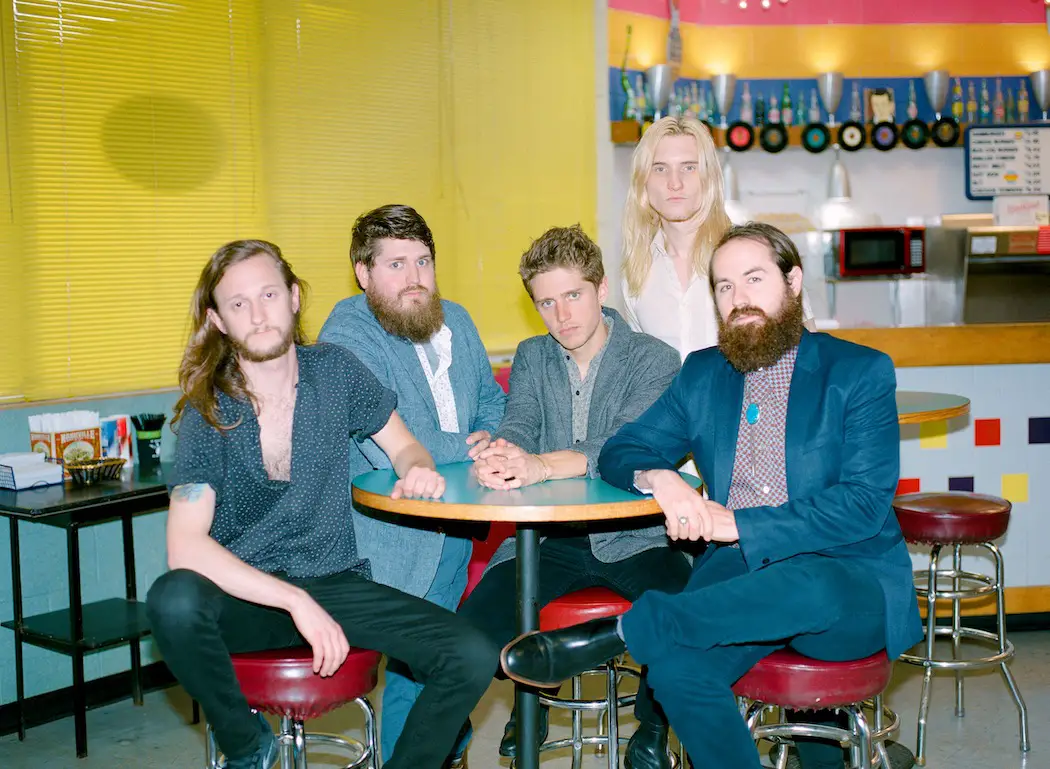 Whoever your Home Team is, we all share some special connection – good or bad – to the places that indelibly determined the people we became. Creature Comfort's music speaks to these defining spaces via music that invites connection, introspection, relaxation, and a few loving smiles. They're here to indulge and excite; to shake off the bad weather and bask in the good. Set aside your troubles and let the music wash through you.
Experience the full record via our below stream, and peek inside Creature Comfort's Home Team with Atwood Magazine as lead singer Jessey Clark goes track-by-track through the music and lyrics of their sophomore album!
Home Team is out now wherever you listen to music.
— —
Stream: 'Home Team' – Creature Comfort
:: Inside Home Team ::
— —
Nature is Nurture
Nature is Nurture was draws inspiration from the Sylvan Esso track "Come Down" – I was obsessed with the power behind her voice floating through an almost-empty void.  One night during an autumn stent of "The Daily Twos" I tried my hand at writing an a capella track with drone-like qualities.  The song is a reflection of loss, the inherent change that comes after, and the actions we take to find solid ground again.
Black Cat
"Black Cat" is a song sprinkled with insight into my childhood.  My father was (and is) a superstitious man.  Growing up, I learned many things were good or bad luck and how to counter that jinx like black cats crossing the road or walking around with one shoe on and one shoe off. The chorus is a sort of celebration of freeing myself from the jinx of a soured relationship.
Big, Buff, & Handsome
This is the first and only song I have written the lyrics before any of the music.  I was catching a 6 a.m. flight to Seattle caught somewhere between dream and reality and decided I wanted to write a song.  The sun was cresting over the clouds as I put pen to paper.  Around that time, I had been partying a lot and "pissing" my time away, which is a direct violation of my own personal productivity.  I wanted to illustrate the hypocrisy of man but also leave a glimpse of hope for positive change.
Heartstrings
"Heartstrings" is a breakup song.  I was seeing someone who ended up breaking it off and moving away to another city.  What started as a song about this person's fear of commitment ended as a self-realization of my own fear of commitment.
Arcade Fire
On June 8th 2017, Arcade Fire released their single "Creature Comfort", which coincidentally was released the same day as our single "Common John" for our Bonnarroo debut.  Our online presence was suddenly hidden for what was our biggest show to date. Afterwards, I knew I wanted to reclaim some of our internet presence with what would become the first song written on Home Team.  One of my close friends was going through a divorce with someone they had been with for almost a decade, so I wanted to try and capture the emotions and turmoil that they were going through at that time.
I Won't Last Forever
I was living alone for the first time in my post-education adult life.  I had a little front porch on my house that I used to sit on sometimes at night.  One evening, I was smoking the last cigarette in my pack (and what I told myself would be my last cigarette ever) and I was thinking about how short life can be.  I thought "what if a drone flew over right now and bombed my house?"  Did I achieve what I wanted to achieve? Did I leave the world a better place than how I found it? Would I be at peace with myself?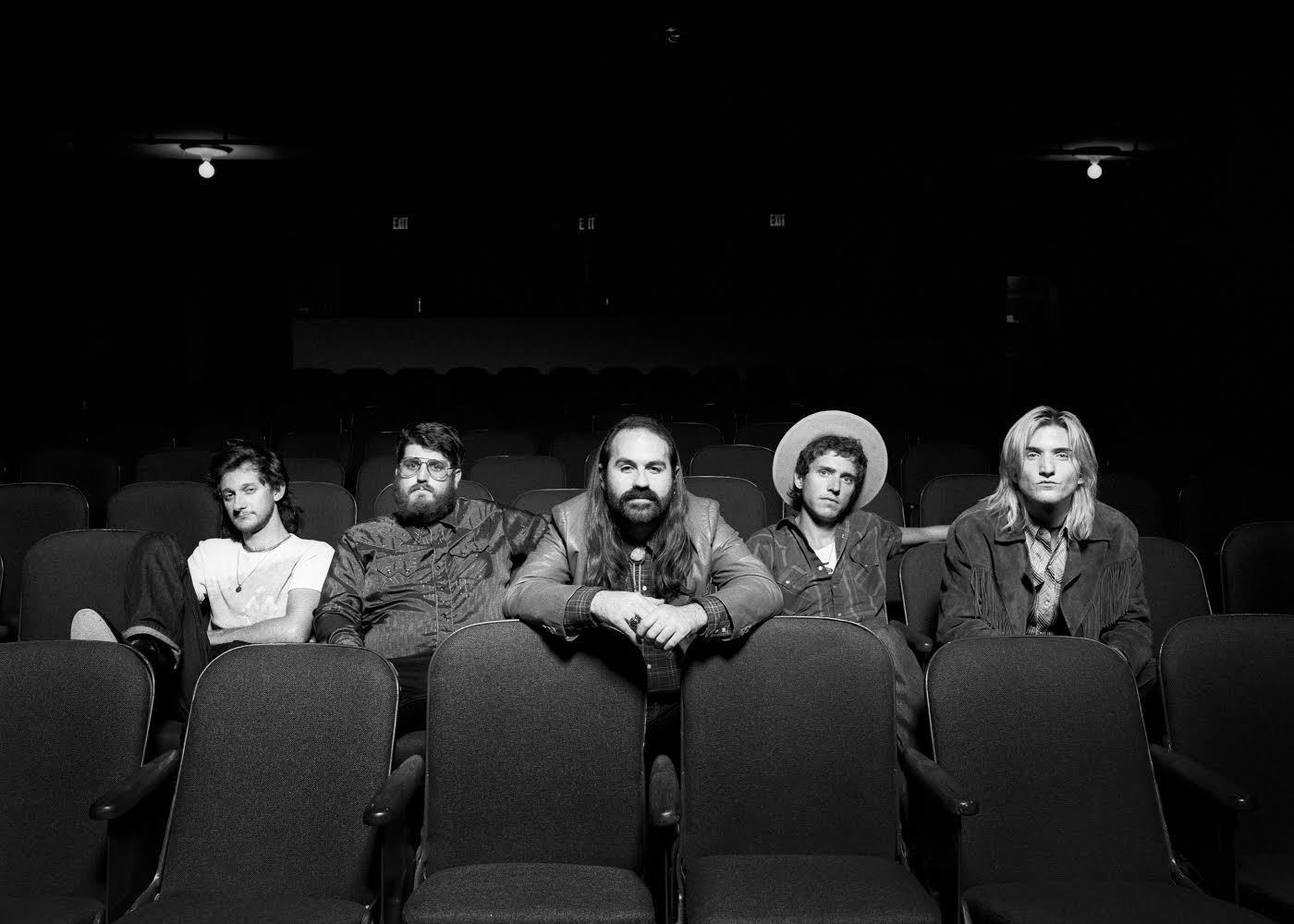 Infinite Art
In the age of Instagram, Spotify, Tumblr, and other social media platforms, I can't help but think that we have devalued the appreciation and meaning of art akin to that of the prices of oil or any other commodity that's bought and sold.  I'm tired of hearing the word "content" as an artist–"Are you content with your content?" I often sarcastically ask myself aloud. "Infinite Art" is a culmination of my emotions on this day and age and our relationship with art.
Single Soul
"Single Soul" was written about police brutality and the racial injustices in our nation, specifically the murder of Philando Castile and the shooting of Charles Kinsey.  I wanted to attempt to capture the thoughts and emotions they must have been experiencing moments before being shot by police.
Candle
My father used to tell me that I was "burning the candles at both ends"–but he was referring to my college days spent staying up late with friends and going to class the next morning.  But after I finished school, this took on a slightly different meaning.  Trying to balance my life as an aspiring musician, as a pharmacist, and as someone who parties too much proved to be a difficult task in my mid-20's and cost me hours of sleep and a few forehead of wrinkles.
Darkside
Right after college, I got my first "big boy" job.  At first, I was making more money than what I knew what to do with.  I was living alone and trying to find the answer to living a life of happiness.  There was a stent when I was buying all this antique furniture thinking naively that it would get me somewhere closer to the truth.
Baijiu
I wrote Baijiu during another session of "The Daily Twos" but in the dead of winter.  One of my best friends had moved to China and came back to visit.  With him, he brought several bottles of a pungent alcohol known as "baijiu".
Woke Up Drunk
"Woke Up Drunk" is probably the most personal song to me on the record.  It is about the curiosity and longing that comes after a breakup, regardless of who broke up with who.  I wanted to express the emotion of caring about someone even after the love ends.
— —
— — — —
? © Daniel Chaney
:: Stream Creature Comfort ::
---