A wellspring of raw passion and emotion, Jim and Sam's debut album 'Songs from After So Many Days' puts the human spirit on full display, a seductive studio and live mix of the folk rock duo's life changing 365-day tour.
Stream: 'Songs from After So Many Days' – Jim and Sam
---
An immersive showcase of limitless talent, dedication, and lifelong connection, Jim and Sam's debut album is as majestic as it is utterly heartwarming. A wellspring of raw passion and emotion, Songs from After So Many Days is a tapestry of wondrous folk and folk rock that puts the human spirit on full display. It's a record of fortitude and strength; of love and understanding; of new people and places, and so much more.
Released October 9th via Nettwerk Music Group, Songs from After So Many Days is the sweet-sounding, long-awaited debut album from Jim and Sam. Married and residing in Los Angeles, the singer/songwriter duo of Samantha Yonack and Jim Hanft tell distinctly human tales through sweet, harmony-fueled folk songs. They do more with less, conveying relatable stories and highlighting powerful emotions with simple, yet moving musical arrangements.
Intimacy and vulnerability have been Jim and Sam's hallmarks from the start. 2015's debut EP This Is What's Left introduced a dark folk sound not unlike that of The Civil Wars, with lyrics full of unencumbered feeling that brought you up-close and personal with the pair. They followed that up three years later with 2018's sophomore EP Yeah Whatever Young Forever, expanding upon both the intimacy and the darkness of their first record while taking more advantage of the recording studio's sheer utility. In premiering the EP's single "Doctor Please," Atwood Magazine praised the pair for crafting a piece of darkness and depth that was heavy, heartfelt and full of bittersweet sentiment: ""Doctor Please" shines a light on human fragility in a beautiful folk song about life, death, and everything in-between." "Doctor Please" remains the duo's most-streamed song to date, with over 1.6 million global streams on Spotify alone.
While it faithfully builds upon the band's prior two EPs, Songs from After So Many Days is so much more than a debut album.
Shortly after they released Yeah Whatever Young Forever, Jim and Sam felt anxious and stuck; like so many of their peers in and around music, they were not where they hoped they would be after ten long years playing together. Rather than continue down the path they were on, Jim and Sam took action and decided to go "all in," making a pact to play one show every day for a full year.
Described as a "musical passport," Songs from After So Many Days is the stirring result of a life-changing 365-day tour "down unexplored roads and onto unexpected stages," finding Jim and Sam bringing their music to audiences throughout fourteen different countries. The band played in motels, barns, cathedrals, bedrooms, and more, and their journey is documented in their award-winning feature film, After So Many Days (hence the album's title), set for digital release in North America on October 20th through Gravitas Ventures.
"This album feels like a bridge between where we were during a pivotal point in our lives and where we are headed," Jim and Sam tell Atwood Magazine. "A song like 'Calling it Quits,' which was recorded live in a hotel room, embodies the frustration and desire we were feeling at the beginning of our 365-everyday tour, whereas "After So Many Days" was the last song we recorded after the film was completed and was approached with more hindsight. Songs from After So Many Days is a chronicle of the past few years and an invitation to where we are going next."
The title track's new music video offers a sneak peak into Jim and Sam's whirlwind of a year, depicting the highs and the lows, the special moments and the lengthy stretches of time in-between. It's a little snapshot of the band's troubadour life, captured vividly alongside the expressive, intimate lyrics that fittingly open their album and set the scene for all that's to come:
after so many nights on the go
how do you still get high?
after so many lows
as you ask for my eyes on the road
in the rain, under stars
in these cars we don't own
after so many days
how are you still the same?
when everything and nothing's gone our way
after so many years
how are you still right here?
I swore the flame
would someday disappear
in the rearview mirror…
---
"We were incredibly vulnerable when we first set out to do this tour and create the film," Jim and Sam share. "When we began putting the album together, we realized each song was a window into what we were feeling throughout the process. We wanted to take our listeners on that journey with us. We hope they find something they need in hearing these songs on their own or in context of the film… and that it gives them a piece of what we learned and lost along the way. By sharing our doubts and fears, we hope it quiets someone else's or perhaps becomes the inspiration that someone needs to keep going or start something."
By sharing our doubts and fears, we hope it quiets someone else's or perhaps becomes the inspiration that someone needs to keep going or start something.
Jim and Sam's story is inherently inspiring.
Few people are willing to risk it all in pursuit of their dreams; to leave the comfort of their homes far behind, and live on the road – off hotel and gas station coffee, with restless, sleepless nights and days full of new places and strangers. Touring itself is an unforgiving life; speaking to Atwood Magazine last year, award-winning singer/songwriter Donovan Woods opened up about the challenges of the nomadic life: "You feel so liminal and out-of-place sometimes," he summed up so succinctly.
But Jim and Sam persevered, overcoming obstacles and uncertainties at all costs to grow as musicians and embrace their art like never before. Songs from After So Many Days is urgent and tender, dynamic and impassioned. It combines fresh studio recordings with live introductions and recordings from their time on the road; such a mix is refreshing compared to the standard all-studio affair, and goes beyond pure artistry to highlight Jim and Sam's character and charisma. Listening to this album, we get the full who, what, when, where, and why. Impressive, compelling studio recordings like the driving "After So Many Days," the moody "Bloodstream," and the heated, harmony-rich "Witch in a Window" combine with the organic, spellbinding intimacy of live tracks like "Where Are You Now" (recorded at Prana Farms in Staatsburg, NY at their 285th show) and the album's mellow, emotional closer "Sold" (recorded in Los Angeles at their 365th show). From top to bottom, Songs from After So Many Days is an enchanting escape into beautiful folk. It is its own journey, as much as it is the soundtrack to Jim and Sam's adventure.
---
After So Many Days will be screening at Nashville Film Festival in October and has been an official selection at over 30 film festivals, including: Traverse City Film Festival, Calgary International Film Festival, Florida Film Festival, and deadCenter. Experience the full record via our below stream, and peek inside Jim and Sam's Songs from After So Many Days with Atwood Magazine as Samantha Yonack and Jim Hanft go track-by-track through the music and lyrics of their debut album!
— —
Stream: 'Songs from After So Many Days' – Jim and Sam
:: Inside Songs from After So Many Days ::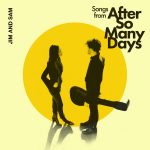 — —
After So Many Days
On day 360, we were nearing Santa Barbara on our last cross-country trip of the tour. We were both feeling overwhelmed, sad, excited, and confused as we were inching our way back home to Los Angeles. We were listening to songs we had discovered while traveling throughout 14 different countries, when the last song came to an end. The car was quiet, tears were rolling down both of our faces, and we decided to pull over into a strip mall parking lot to take a break. We pulled out the guitar and a notebook, and this song came pouring out. We ended up using the original audio recording of this writing session as the soundtrack to the final moments of the film.  When the tour ended, we tucked the song away for a while, and it ended up being the last song we recorded for the album.
Calling it Quits (Hotel J Day 32)
"Calling It Quits" is about our battle between courage and self-doubt. Prior to the tour we were feeling stuck and knew we had to do something drastic to pull us out. On our worst days, the idea of quitting felt like a viable option. Luckily, when one of us is down the other is up, although this song was written when we both were down – the music brought us back up. It usually does.  During our first run of shows in Sweden, on day 32, we convinced the hotel we were staying at to let us do a recording session during off hours. We wrangled a handful of old friends, Viktor Balter-Lunin, Magnus Olsson and Gabriel Von Essen and recorded this song as a live take.
Bloodstream
The song is about trusting someone enough to let them see (and help you calm) your panic. It's also about being there for the person you love in their most vulnerable moments.  This song was co-written and produced by one of our best friends, Hustle Standard.  HS had surprised us along the tour by attending several shows in LA, New York and Houston.  Knowing he had seen first-hand how we were struggling and changing during the tour, we knew we wanted to collaborate with him for the record.
Witch in a Window
Upon returning home to LA from the tour we felt some whiplash; we had just emerged from feeling so inspired after having such intimate and real connections with strangers all around the world, then all of a sudden were thrown back into a city and industry obsessed with first impressions and fueled by small talk. Everything felt magnified. We began noticing people morphing into different versions of themselves to fit in or get ahead.  We love LA; however, "Witch in a Window" is our tribute to the trickery and disguise the city perpetuates and makes us all believe we have to keep up with.
Underdogs (Stockholm Day 217)
Several months before the tour we were having lunch with our good friend and fellow songwriter Will Knox, commiserating about the struggles of being an independent artist.  Halfway through lunch, we packed up our sandwiches and rushed home to turn our complaining into songwriting.  About an hour later, "Underdogs" was born. On our second visit to Stockholm during the tour we got together once again with our friends to record this song.  When making the film, we had 365-days' worth of performances to choose from and only had one performance of this song.  There was something so fitting about the lyrics that we decided to open and close the film with it. "Somewhere between all the pain, magic happens every day…" we wrote that before we lived it.
Heavyweight
The tour was a rollercoaster for our egos. One day we'd be in front of a sold-out audience and the next day we'd be playing for the bartender. One day the crowd was with us, the next we were background noise to clinking glasses, oyster shucking and drunk voices. They all level each other out in the end, and how big or small a show is rarely measures up to the feeling you get when you walk off stage. It never does. We were reminded of this daily.  We wrote "Heavyweight" after three years of doing the tour, making the film, sharing the film on the festival circuit to packed houses, and then all of a sudden being asked to not leave our houses or connect with anyone due to the pandemic.  Reminiscing on a time when we felt the most alive and questioning when we were ever going to feel that way again, we wrote "Heavyweight." We felt back at square one and were looking for the strength to get back in the ring.
Where Are You Now (Prana Farms, Day 285)
We had been asked to play a private party at a farm in upstate New York during the tour.  We had a few shows in the area and the farm owner (now friend) offered to let us crash in their guest house. When you were moving around as much as we were, a few days in a row in the same bed was a huge gift.  Inspired by our surroundings we decided to set up some gear and record (in between collecting eggs in the morning and hanging out with the alpacas in the afternoon). This song is about allowing yourself to think about the people you loved from your past. It was also subconsciously inspired by the constant question from our friends and family during the tour, "where are you now?"
Cold Cold Blood (feat. Good Harvest and Rob Lewis) [London Church, Day 38]
A good friend of ours, Jono Hart, was putting on shows in churches throughout the UK. We actually met him right before our tour began. He said to us "anytime you're in the UK let me know and if you need a church or a show give me a call." He ended up booking us some of our favorite shows on the tour, and he also gave us the key to this gorgeous church in Stoke Newington, London to record. In the pouring rain, our friend and composer and cellist Rob Lewis, kindly let us borrow his gear and talent and we recorded this version in about 45 minutes before we had to leave. We then asked one of our favorite duos from Sweden, Good Harvest, to contribute their incredible harmonies to the track about 200 days later in another church, this time in Falun, Sweden. Finally, we had Tyler Chester record guitars in a garage in LA and Ryan Lipman mixed the track somewhere in Highland Park. 
Saturday Night (Low)
This song was written for one of our best friends and the person who introduced the two of us. We also dedicated the film to him. He was the life of the party and passed away of an overdose a few years before the tour began. Being on the road for a year allowed our songs to change meaning and become actualized by playing them night after night. Especially a song like, "Saturday Night" that we've stomped out loudly in noisy bars or sung softly in a room full of sober folks at a dry venue. We recorded multiple versions of this song, but for us, it's this intimate version that seems to capture the feeling we had when we first wrote it. It's a song about the sadness, guilt and confusion of loving and losing someone you grew up and partied with to addiction. There is a moment in the film where we perform "Saturday Night" in a liquor store and the stranger listening gives us an impassioned response, saying it gave him both a feeling of "high and low…" so those are the two versions we put out.
Unravel (Acoustic)
After about 200 days in, we had come so far and committed so wholeheartedly that there was no turning back. That being said, when we doubted or questioned ourselves it would make it really confusing or hard to continue because the journey was self-inflicted. In these moments there was always a fear that everything might unravel. "Unravel" was an outtake from our Yeah Whatever Young Forever recording session but resurfaced as the perfect soundtrack moment for a few scenes in the film where we felt like the tour, our relationship and our sanity were falling apart.
Sold (Live at Show 365, Los Angeles, CA)
This song has been traveling with us long before the tour ever began.  We soundcheck and open almost every show with it. It's our way of learning how a room sounds, who our audience is, grounding ourselves and gauging how a night may go. When you've played a song live so many times it can become nearly impossible to nail down a recording of it… so instead, we decided to include our performance of the song live at the final and 365th show of the tour.
The Live Intro Tracks
With the heartbeat of the tour and film being live performances, we wanted to share a few live stories on the album. With everything going on in the world right now, and the inability to tour, we wanted to give a small window into what we love doing so much that we did it for 365 days, every day, no days off. One of the things we love most about live shows is the challenge and excitement that something could go wrong at any moment. We are missing now more than ever the improvisational intimate nature that only happens in that one room, at that one time, with only those people, so we wanted to include that feeling on the record.
— —
— — — —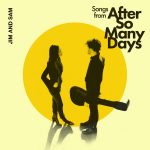 ? © 2020
:: Stream Jim and Sam ::
---