TENDER's debut LP, 'Modern Addiction,' delicately explicates a duality of brokenness and catharsis, navigating relationships and the intimacy of them.
— —
Striking a peaceful balance within one's life is oft too difficult to achieve, despite attempts to do so. This can relate to relationships in every sense: with oneself, with one's surroundings, or with others. Whether we will admit it or not, we are all fall victim to our own addictive tendencies, often becoming misguided from our final end goals.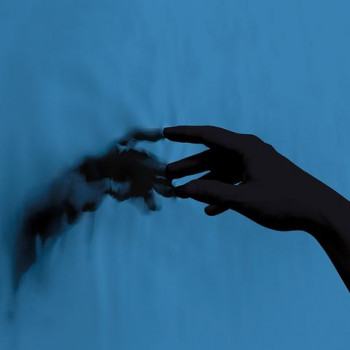 London-based electro-pop duo TENDER's debut LP, Modern Addiction, (1st September via Partisan Records) delicately explicates a duality of brokenness and catharsis, navigating relationships and the intimacy of them — be that good or bad. Removing the rose-colored glasses, TENDER, comprised of James Cullen and Dan Cobb, definitively ideates life and love through addictive tendencies, providing a criticizing narrative that simultaneously points the finger and acknowledges one's own faults.
You can check this useful site if you know someone who would like to treat their addiction concerns. 
Throughout the album's dozen tracks, the duo maneuver through peace and discord, opening with the illusory "Illuminate," wherein Cullen states, "Look what you've done to me." It is an overarching introduction to the remainder of the record; most immediately felt by the subsequent track, "Nadir." The word, delineating from Arabic roots, quite literally means "opposite," or "rock-bottom." The song is entirely reflective of this, as the pre-chorus proclaims: "I hate it when you touch me, but I kept it under wraps / Get bored during foreplay and I think we're getting fat," as the chorus then boldly claims, "Thank fuck for our decline."
Listen: "Nadir" – TENDER
Then come "Hypnotised" and "Crawl," songs that both allow Cullen to introspectively assess his place within a souring relationship. "Hypnotised" finds Cullen battling with himself, as he professes that he does not feel like himself, yet will not allow himself to be defined by his relationship; "Crawl," consequently, longs for things to get better. When paired subsequent to one another, it is a full-bodied view into the magnetism one often feels in a relationship, whether that is healthy or not. "Erode," the following track, further elucidates a toxic duality, expressing the effects of an ongoing, arduous back-and-forth strain.
If you want me like that, that's who I'll be
And if you love me right back, I could be anything
It's like this and like that
I think I'm starting to crack
Then you'll leave and come back
The odds are starting to stack
Against me
– "Erode"
Modern Addiction is filled with anecdotes about addiction pertaining to love and lust, with songs like "Silence" and "Sickness" further acknowledging a fight for a relationship no longer worth fighting. The former untangles heartbreak, demanding answers and a "reason to stay," while the latter notes that they are "past the point of repair." 
Tracks like "Machine" and "Powder," however, viscerally examine more tangible addictions, like technology and drugs, respectively, and the inevitable hollowness that accompany these things. "Machine" blatantly acquiesces to control, poignantly describing the emptiness felt with technology and social media habits. "Powder," ultimately, regards the shallow feeling derived from "cheaper thrills" and "the fear of missing out." Neither of these are healthy, and further instigate the painted mess of Modern Addiction.
Listen: "Machine" – TENDER
Between "Machine" and "Powder," tracks "Vow" and "Blame" appear successive to one another, furthering a dichotomic romantic longing. In "Vow," Cullen announces, "I'm gonna need you tonight," while in "Blame" he then claims "Won't give it up for you […] I am hollow now." It is a threaded duality continued throughout the album, cementing the ongoing struggle illustrated within the record. 
You can blame yourself
And gather dust upon the shelf
You thought you were anyone's
Girl, you ain't having me
– "Blame"
As the album closes with "Trouble," we feel a manifested shift in tone from its opener, implicating acceptance derived from the album's holistic narrative. The album has journeyed through a labyrinthine mess of emotions, finding beauty in pain and vice versa. In "Trouble," Cullen, fittingly, proclaims that "Looking back, I think that I loved you too much." Modern Addiction, in totality, is rife with sentiments that assume this claim. 
Modern Addiction overlays percipient, cognizant lyricism with impressive instrumentation; Cullen and Cobb have democratically minted a matchless record that feels invariably unblemished. It is a glimmering gem within 2017's musical landscape, offering an opportunity to see things more clearly through the looking glass, and inspiring change. Modern Addiction takes hold of human introspection, and asks, fully, what its all worth — if anything at all.
— — — —
:: Modern Addiction – TENDER ::