Illustrious headliners and music's most promising rising artists maintain Isle of Wight Festival's reputation as a must-go event.
•• ••
Isle of Wight Festival, one of the most acclaimed music events in the UK, holds a sterling reputation for hosting some of the world's most prestigious names in rock and pop. From sheer legends Bruce Springsteen and The E Street band, Amy Winehouse and Jimi Hendrix to pop superstars P!nk and Boy George, the festival's past performances are ones for the history books. And, with headliners including Liam Gallagher, James, Duran Duran, Tom Jones, Snow Patrol and David Guetta, the 2021 installment proves no different.
However, while the event's main stage performances pull in the crowds, a lesser-known fact about Isle of Wight Festival is the platform it provides for upcoming musicians. So, if you're looking for a taste of distinguished artists as well as an insight into the stars of tomorrow, hop on a ferry to the small southern island.
With pop-punk sounds and kicking drums that immediately psyche up the crowd, LONA get the weekend's showcase of rising
acts off to a punchy start on the Main Stage. Then, it's time for You Me At Six. The festival circuit heavyweights have been performing for over a decade, but looking over the crowd from the perfectly placed Barclaycard Lookout confirms the alt-rock five-piece still know how to get people jumping. And, as frontman Josh Franceschi announces 'Underdog' as the penultimate song, the already electric atmosphere jumps up a notch and You Me At Six prove their longevity.
Taking a step away from the main arena and into the Guest Village finds the Gibson tent. Tucked away far from the crowds, the private area offers musicians and media the opportunity to sample acoustic sets from the industry's budding artists before they hit the main arena. Standout performances include York-based band Serotones, pitch-perfect quintet Rosellas, fast-rising rockers The Ks and raucous Liverpudlian band Crawlers.
Under the Big Top, self-proclaimed "dirty indie rock" band RATS deliver a performance that lives up to their description and then some. Each track from the Liverpool-based group holds its own, but one stands out above the rest: 'Section 60 – A Stop And Search Story'. The track mixes Ska sonic influences, rap-inspired vocals and socially-driven lyrics to create a song that is not only musically intricate but also thematically poignant. With distinctively twangy vocals and their down to earth on-stage persona, RATS really are an exemplary indie band with a twist.
As Friday night draws to a close, the first headliners take the stage: Tom Jones and Liam Gallagher. Two artists from very different ends of the spectrum, but both legends nonetheless. Stepping out at 81 years old, Tom Jones is a revelation as he performs with as much vivacity as ever. Keeping the crowd happy with renditions of 'Sexbomb', 'It's Not Unusual' and 'Delilah' and a cover of Prince's 'Kiss', Tom Jones is like a shot of serotonin.
Liam Gallagher – certified Oasis icon and rock 'n' roll star – took the primetime slot and, in true LG style, put in a biblical performance. Treating revellers to a blend of classic Oasis tracks and his solo efforts, highlights include 'Cigarettes and Alcohol', 'Why Me? Why Not' and 'Morning Glory'. Short of a miracle Oasis reunion, who could be more qualified to headline the main stage?
Following an electrifying Friday, The Ks start Saturday off with a stir. The thrashing band know just how to put on a rock show;
between frontman Jamie Boyle's powerful vocal and lead guitarist Ryan Breslin's impressively intricate guitar solos, The Ks are ones to watch. Another riotous performance comes from Stone, whose booming basslines and anarchic stage presence leave the crowd at the Big Top giddy on adrenaline.
Into the afternoon, the performances remain equally as absorbing. When Mollie Ralph takes to the Platform One stage, the singer's distinctive low tone, soulful style and delicate lyricism impress the audience enough to demand an encore, and of course, she graciously obliged.
There are a few things every festival needs, and one of them is a nostalgic act bound to evoke a sing-a-long; cue All Saints. 'Never Ever', 'Pure Shores' and 'Bootie Call' give the audience exactly what they want and, despite a questionable and frankly unnecessary cover of 'Under The Bridge' by Red Hot Chilli Peppers, All Saints are pop perfect crowd-pleasers.
Saturday also offers the festival's most complimented performer: Sam Fender. Fender is known for his unfaltering Americana-inspired musicality, fervency and socially charged lyricism; taking each of those, he storms the stage. Belting vocals, glimmers of punk, stirring saxophone solos from bandmate Johnny Davis and evident sincerity highlight the gifted songwriter and his band as performers of the night.
As Sunday rolls around, and as with all good things, Isle of Wight Festival must come to an end. But, not before Duran Duran and Razorlight take on the 60,000 strong crowd and bring the revered festival to a close.
Duran Duran are the final act to grace the Main Stage, and that they do. The new romantic maestros have over 40 years of performing experience, and with dreamlike synths during 'Save a Prayer', iconic earworm guitar riffs on 'Girls on Film' and soothing sax solos in closing track 'Rio', they prove experts at their craft.
With music on the Main Stage finished for another year, crowds head to the Big Top for the final performance, Razorlight. The soft rockers close the festival in the only way any band should, with chantable tracks and classic indie rock sounds. As memorable Razorlight favourites 'In The Morning' and 'Golden Touch' ring out with the entire audience singing along, Isle of Wight Festival reaches its end.
A star-spangled line-up, DJ sets into the early hours and endless daytime activities cement the festival's position as the perfect event for music buffs and party-seekers alike. Isle of Wight provided the perfect weekend with the exception of one thing: where are the female headliners?
— — — —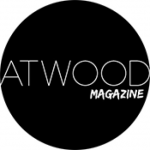 ?  © Callum Baker