Rina Sawayama "reloaded" her Hold the Girl tour for Governors Ball, complete with an even slay-er setlist, outfit changes, and visuals.
Stream: "Hold the Girl: Reloaded" – Rina Sawayama
---
Rina Sawayama isn't holding the slay anymore. In June 2023, the pop artist performed at New York City's Governors Ball Music Festival, appearing on the mainstage before aespa and ODESZA.
This was just months after her headlining "Hold the Girl" concerts at Avant Gardner in Brooklyn. For the festival, though, this songwriter "reloaded" her performance.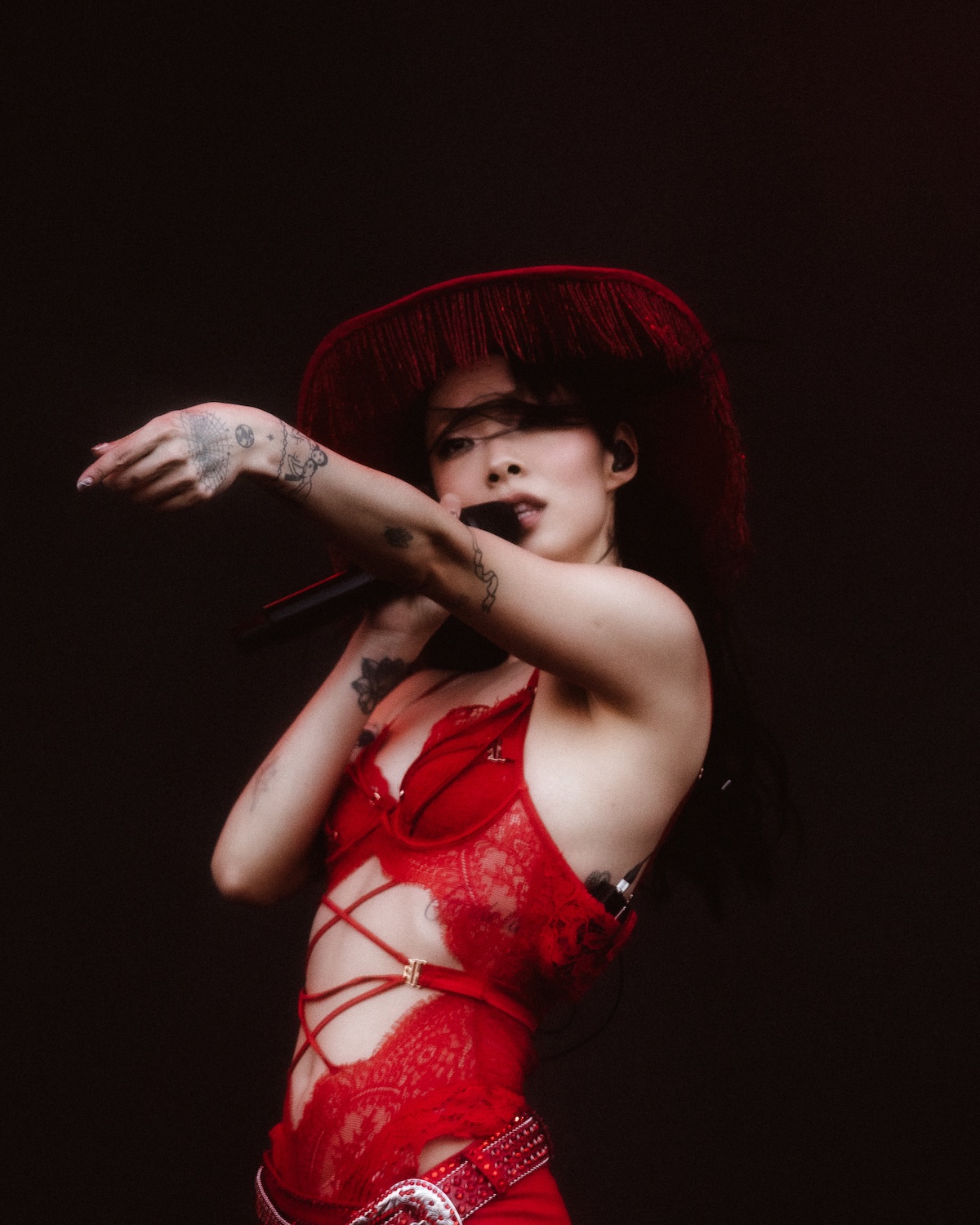 While the initial Hold the Girl tour was told in an almost "4-Act Structure," for Gov Ball this artist intertwined her old and new music. There was a brief Limp Bizkit cover and a story told through fashion.
The singer dawned a flowy, ethereal outfit for "Hold the Girl" and "Hurricane" similar to her music video look. She shed that dress for a black t-shirt and jeans, changing again for a business suit and a wireless microphone.
The final reveal was a surprise, with the artist adding a red cowboy hat for "This Hell." The issue, she jokingly said into her microphone, was that the audience was "so f*cking quiet." That, of course, was met with cheers from the crowd.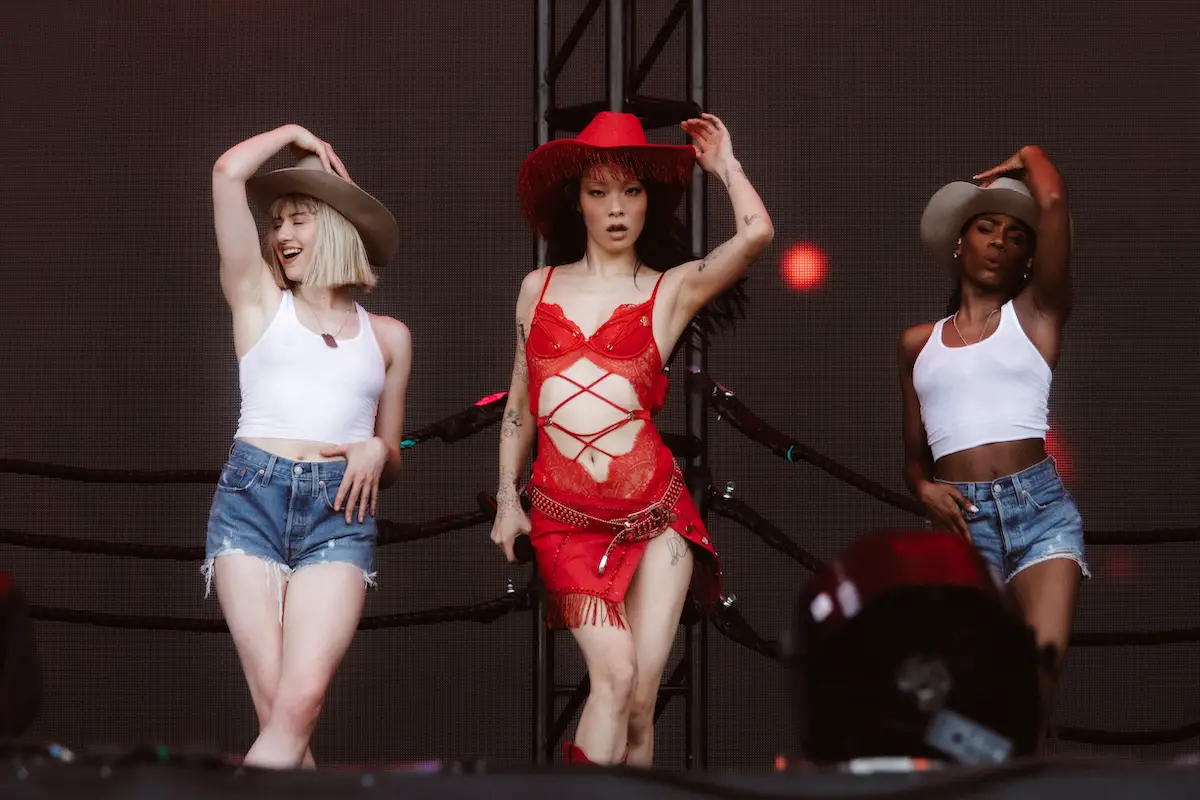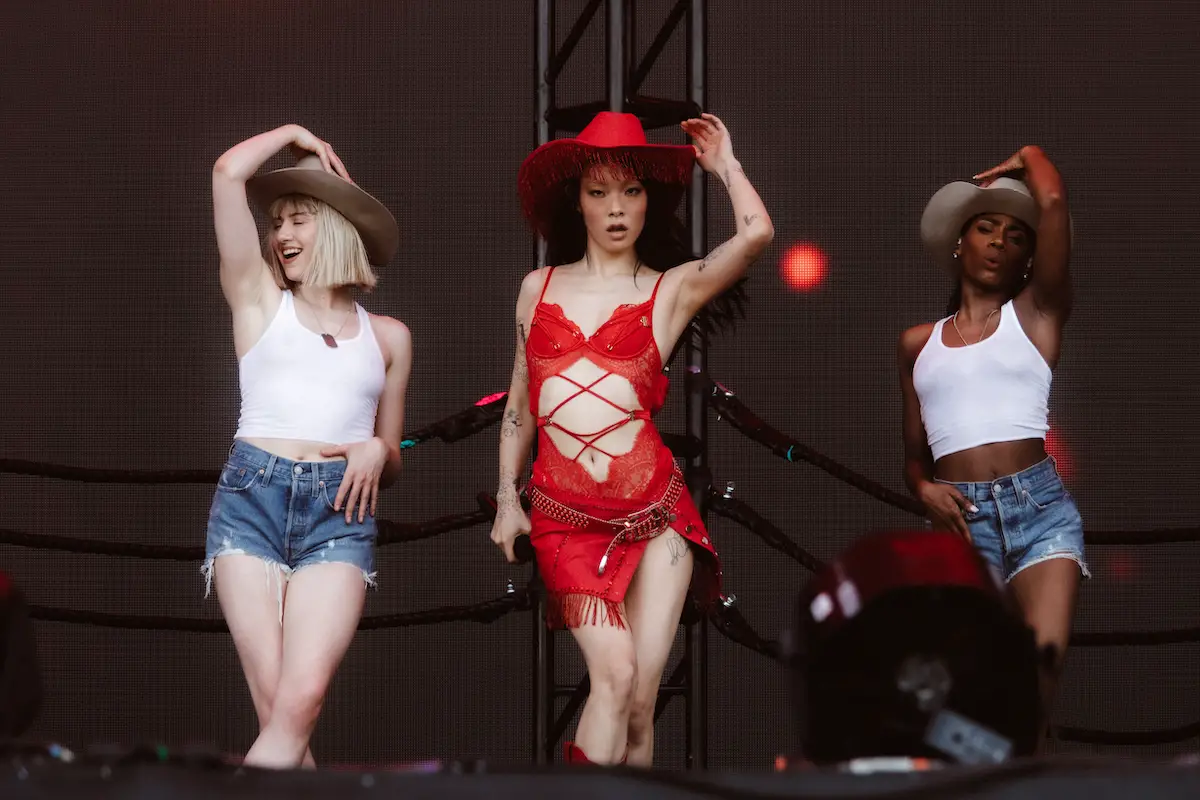 "The crowd just wasn't slaying today," she adjusted her cowboy boots and added, "I guess if we're gonna give it to them, we're gonna give it to them good."
The singer showcased her square dancing moves with two dancers. Then, Sawayama split the audience in half, asking for a little call-and-response competition. (The left side, she concluded, was "slay-er.")
Got my invitation
to eternal damnation,
Get in line, pass the wine, b*tch,
we're going straight to Hell.
– "This Hell," Rina Sawayama
---
The performance's highlight was Sawayama's reimagined version of "Comme Des Garçons (Like The Boys.)" It began with a newspaper — "Rina Sawayama: Does She Even Know Judo?" plastered on the front page.
That was a reference to the lyric, "don't f*ck with me, hoe, take you down like judo," and, potentially, a nod to her role in 2023's John Wick: Chapter 4.
Hot like a fever
Make you a believer
Write my name up in the sky
From Paris to Shibuya
Miu Miu, Prada, Mugler,
Virgil, Ross, Nicola
Elevate your vision
When you put me on the cover.
– "Comme Des Garçons (Like The Boys)," Rina Sawayama
---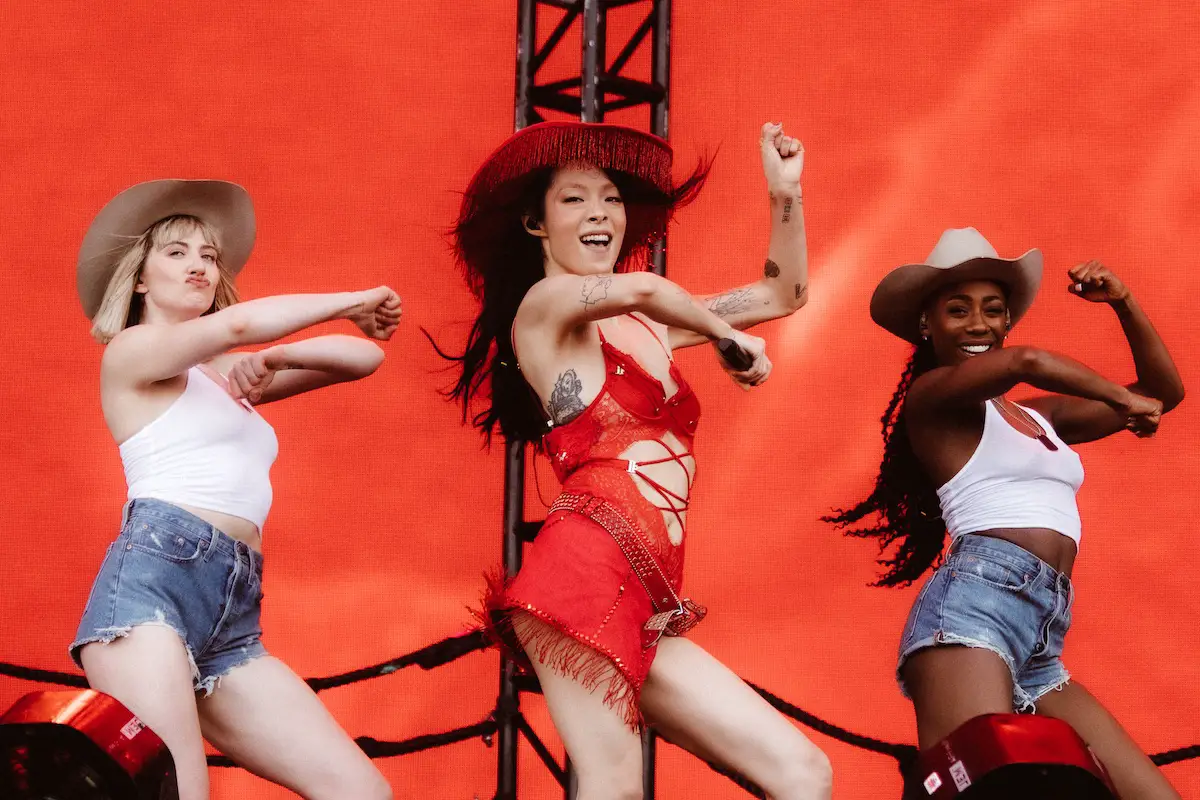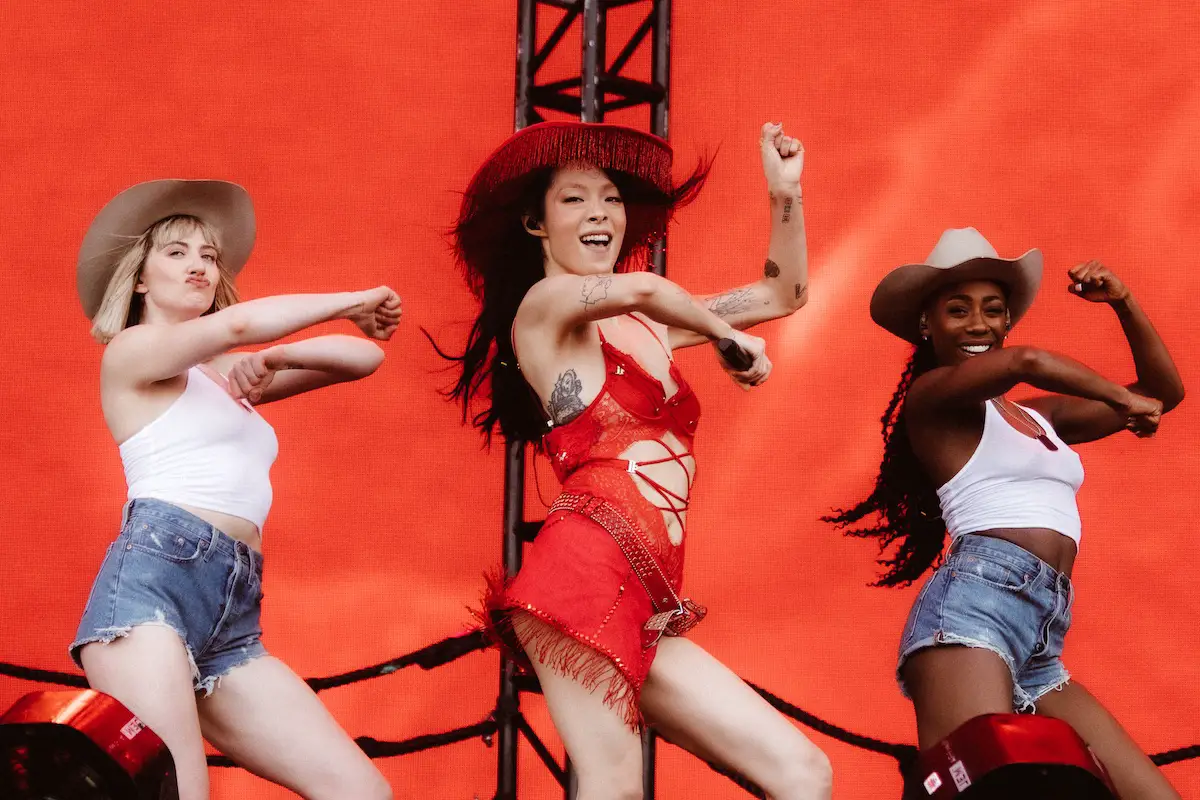 The setlist, of course, included some of the pop star's biggest songs, including "XS" and "LUCID." There was also a snippet of "Beg For You" — a track featuring Sawayama on Crash by Charli XCX.
Even if there were technical difficulties during "Hurricane," Sawayama is the standard for what a true artist is and could be. She's an actor, a singer, a dancer, a fashion icon, and, honestly, a slay. Hold the Girl: Reloaded is somehow even slay-er than the initial tour and is definitely worth viewing again and again.
— —
— — — —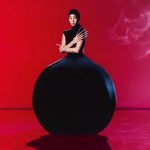 © 2023
:: Stream Rina Sawayama ::
---