Channeling pre-sell-out Green Day in tone, The Dead Kennedys in topic, and Bad Brains in Afropunk influence, The Muslims take on the world on 'Fuck These Fuckin Fascists.'
Stream: 'Fuck These Fuckin Fascists' – The Muslims
---
If you're looking for subtlety, maybe an album called Fuck These Fuckin Fascists isn't for you. But, if you're looking for ferocious, two-minute punk rips that cover everything from racism to America's decaying system to police brutality, then The Muslims are the band you need right now. Honestly, they're the band the world needs right now. Their latest album is an all-encompassing, old-school punk banger that hits harder than the bass lines—both in lyrical content and beats-per-minute. With this relentless sound rattling your ribs, any chance of underhanded lyrics has passed—but that's for the best.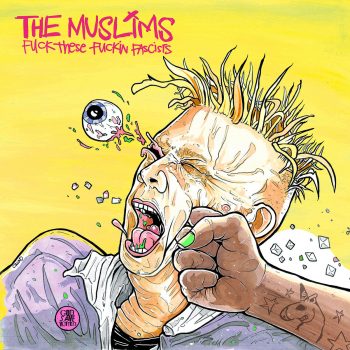 The Durham, NC trio have caustic bile and are letting it loose. Each track has a definite target (cops, former presidents, toxic masculinity) and it doesn't end til they're obliterated. It's pre-sell-out Green Day in tone, The Dead Kennedys in topic, and Bad Brains in it's obvious afropunk influences. What a beautiful combination. The songs take two paths: Scorched-earth lyrics, or clever misdirections. Both hit the mark and have at least one line that'll leave you chuckling. All of them will have you wanting to take to the streets.
The newest ACAB anthem, "Crotch Pop A Cop", tackles police brutality with a chorus that makes you sardonically smile as you sing it for the rest of the day. The hilariously weird "John McCain's Ghost Sneaks Into The White House And Tea Bags The President"–complete with the comic ear-worm "Tea bag the president/He doesn't like it"—achieves the same result: Adding levity to what could otherwise be a tense album. Meanwhile, album standout "Illegal" is a great misdirection that should shatter the white gaze forever. 
You think that they're great
but they're not
Come in the country and
move down the block
They're hanging with your kids,
they hate our way of life
They're ruining the culture,
they'll never get it right
Now it's time to call them out
No one's illegal but white people
No one's illegal but white people
No one's illegal but white people,
No one's illegal but whitey, whitey, whitey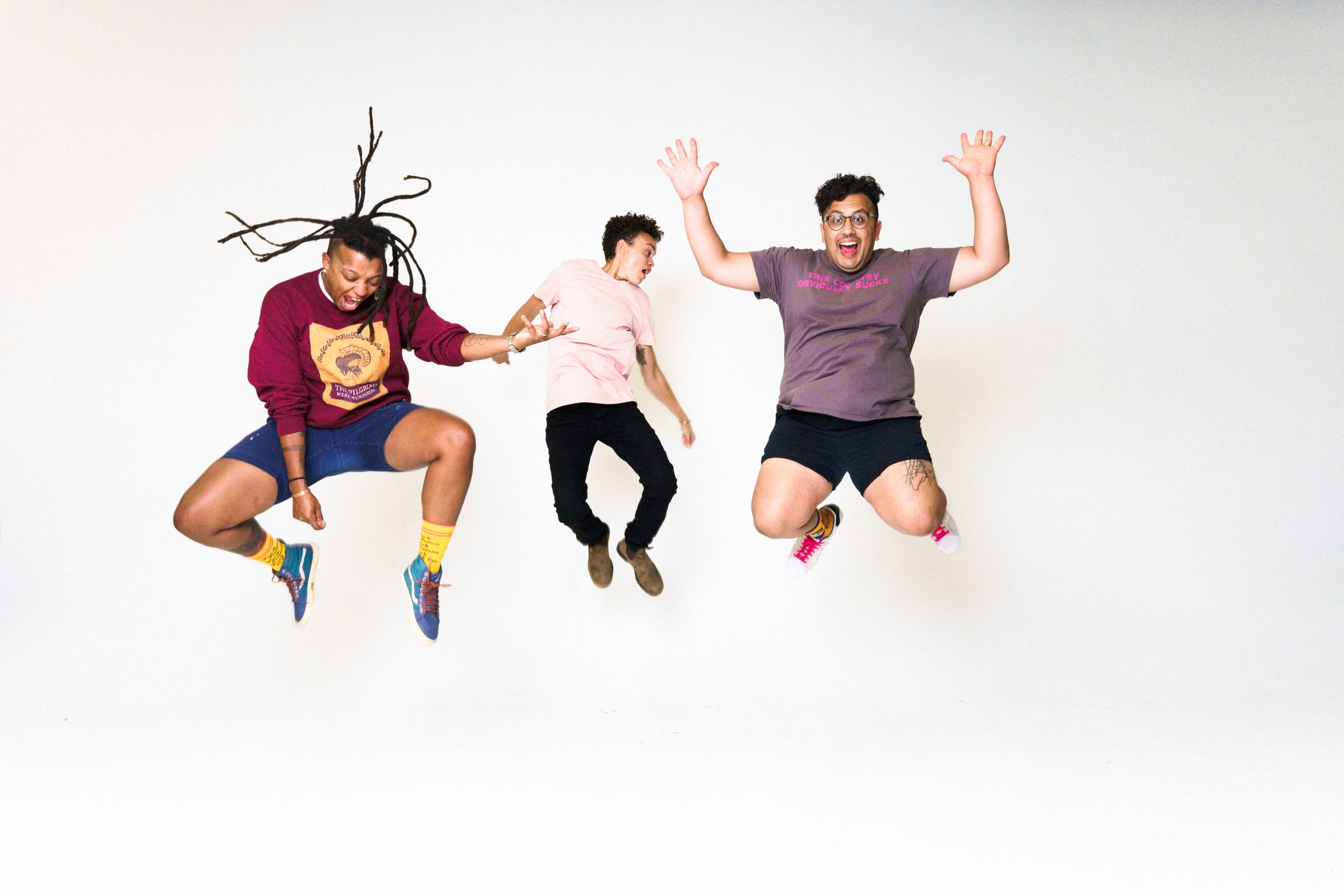 As we enter these nuance-deficient times, Fuck These Fuckin Fascists is the album necessary to spread the message and jolt our souls.
It's earnest, raw, and at times downright hilarious. From its face-destroying cover to its eardrum shredding riffs and its heartbreaking lyrics, it's a full body experience that leaves you wanting to change the world—and with enough rage to make it happen. 
— —
— — — —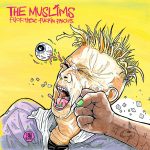 ? © Chris Charles
:: Stream The Muslims ::