English singer/songwriter Maisie Peters disrupts the Rom-Com trope with her delightfully real pop-bop "John Hughes Movie," an honest outpouring of youthful melodrama.
Stream: "John Hughes Movie" – Maisie Peters
---
In almost all "classic" romantic movies, there is "the girl" and "the guy." Even if the girl pretends or even is blissfully unaware of the affection being emanated towards them, eventually she figures it out and they live happily ever after (supposedly).
What these films lack to reflect is that sometimes, actually often times, "the girl" is not you. In the high school years of life-altering, world-ending love and heartbreak, the realization that all the movies you have consumed in your pre-pubescent years are not the reality you are going to experience can be as liberating as it is earth shattering. Maisie Peters disrupts the romcom trope and reveals the truth of what young love actually feels like with new pop-filled delight "John Hughes Movie," which lets those who are disappointed that their lives don't reflect the ones they see on the big screen know, they are not alone.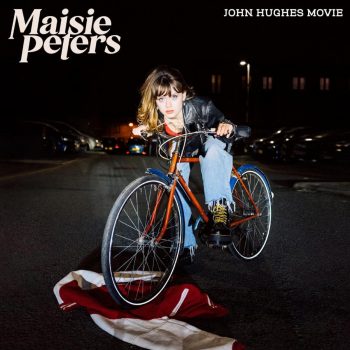 "I wrote 'John Hughes Movie' when I was 17 about a house party that I had gone to," Peters explains. "It's a really honest depiction of being a hopeless, melodramatic teenager, being awkward and drunk and getting your heart broken by people you don't even remember anymore. John Hughes films encapsulate that foolish romantic energy of high school and everything that I, a small town English wannabe Molly Ringwald wanted to be, but was not."
Slow and low, but epic synth-sounds, reminiscent of the '80s name-sake intro listeners into the track before Peters mesmerizing voice begins the story,
This wasn't how it's sposed to go,
I should be the one you're dancing with
Spinning with a vodka coke,
everybody at my fingertips
I was gonna get my coat,
and baby you were meant to follow me
And I was gonna act surprised,
even though I'd know you wanted me
The beat bustles in with Peters' blissfully melodic riffs, taking her audience through the anthem qualifying chorus,
Coz this ain't no John Hughes movie,
where the girl gets the guy
You look right through me,
every time you walk by
I keep waiting for the heartbreak music,
that's never gonna come
Coz if you don't want me,
then you're not the one
The second verse drops back into the low and pulsing synth, allowing folks to appreciate the lyrical genius that Peters is (we don't say this lightly, as when we spoke with Peters back in 2019 she discussed at length the care she puts into her lyrics).
Think I built it up too tall
knew I should've worn my adidas
Peters' vulnerable words climb octaves through intricate cadences as she sings the bridge, which then leads to one final chorus.
What am I gonna say, what am I gonna do
All of our stupid friends know that I'm here for you
Guess I misunderstood, thought you liked me too
What am I gonna say, what am I gonna do
Everyone told me so, don't wait around for you
Guess I misunderstood, thought you liked me too
Maisie Peters graces 2021 with the epic "John Hughes Movie," allowing all of those who listen to free themselves of the tall tales from the big screen and know that if someone does not want you – you should not waste any of your time on them. Peters only continues to impress, song after song. We know she is in the throes of completing her debut album, and we absolutely cannot wait to tune in.
"John Hughes Movie" is out now via Warner Music UK / Elektra Records.
— —
Stream: "John Hughes Movie" – Maisie Peters
— — — —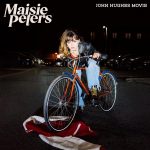 ? © Lillie Eiger
:: Stream Maisie Peters ::
---