Australia's Johnny Hunter dive into the unwavering depths of their unapologetically dynamic and irresistibly dramatic debut album 'WANT,' a cinematic triumph of post-punk sound and emotional reckoning.
for fans of David Bowie, The Smiths, New Order, Kate Bush
Stream: "Dreams" – Johnny Hunter
---
Sadness is beautiful; it's what makes us human, it's what gives us strength.
Unapologetically dynamic and irresistibly dramatic, Johnny Hunter's debut album is a musical masterpiece:
A cinematic triumph of post-punk sound reckoning with life's ever-present turmoil and unpredictable turbulence, while honing in on the resounding, unwavering strength of the human spirit. It's a record of feverish, high-octane energy – one that hits hard from the start, erupting with a youthful, punk-ish fervor that sparks a fire deep down inside. Unwavering, fierce, and achingly honest, WANT finds the light in the darkness as Johnny Hunter deliver a cathartic and spellbinding journey of heart, passion, and release.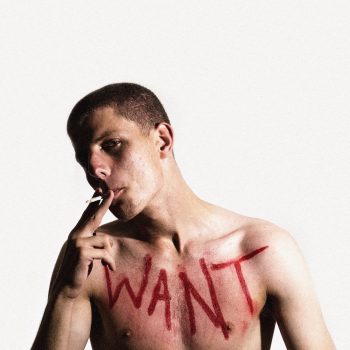 Can you feel the changes? Changes in the weather
Stuck somewhere in-between the past and the future
And in the paper today there is no ink on the page
Because the writing's written on the wall
Up the hill backwards, speaking in tongues
You are a runaway with nowhere to run
I don't ever want to wake up
And realise I'm still dreaming of you
Released June 24, 2022 via Cooking Vinyl Australia, WANT is incomparable, undeniable, and uncompromising. The follow-up to Johnny Hunter's 2020 EP Early Trauma sees the Sydney band of Nick Hutt, Ben Wilson, Xander Burgess, Nick Cerone, and Gerry Thompson exploding with bold and brash grace.
Channeling the great spectres of artists like David Bowie, The Cure, The Smiths, and Joy Division, Johnny Hunter's captivating brand of new wave-inspired post-punk music is achingly raw and equally spirited: Every track is another tempest unto itself, a singular marriage of the vulnerable and the theatrical. Behind all of this wondrous noise lies an up-and-coming Australian band who are as sure of themselves and their musical abilities as they are of their vision.
"All of the songs on the record stem from events and moments that have led us to who we are as a band and as people today," frontman Nick Hutt tells Atwood Magazine. "It's basically a musical document of our journey into adulthood. Our vision was always WANT – however, change is inevitable in everything, especially in creative facets of work. A few songs didn't make it on the record and a lot of the songs you hear now are nothing like the original demos."
"We're a fierce bunch with bees in our bonnets," he adds. "We've got a lot to prove. Our live shows are what makes us good at what we do and the record does a good job of translating that. I hope WANT is definitely the stepping stone towards turning some heads."
It's our ambition to be the people we want to be, and all the experiences and songs lead to what it is we WANT to be. What it is, we WANT to be to you.
I
I could
I could be
Your stars and your moon
Push the sky back to you
I
I can
I can be
Pure, I could be true
Everything you never knew
I will be all that you want
Running right over
I will be all that you want
Running right over, heart in the clover
---
WANT is a musical and emotional rush unlike any other.
From start to finish, Johnny Hunter capture a tapestry of tension and release through melodies that demand our attention and lyrics that long to be not just heard, but felt in our core. Title track "Want" opens the record with a charged head-banger as the band deliver something of a mission statement for all that's to come: "I, I want, I want to be somebody to you," Hutt sings emphatically. "Turn your silver sky back to blue… I will be all that you want."
The bar is set high with such a tall order, but Johnny Hunter make good on their promise. The effervescent anthem "Endless Days" resonates with an existential yearning for release and resolve, coming to a searing fever pitch in the song's climactic and invariably catchy chorus: "There's a sign and it's calling your name, welcome to your existence of endless days, I want to run, I want to run away, forever with you."
Now take a second
Make it last a lifetime
Because divine happiness is hard to come by
Take me back to the West End town
Children play, sirens sound
I want to see the sunrise kiss the concrete canopy
Come with me, wasted time
There's a sign and it's calling your name
Welcome to your existence of endless days
I want to run, I want to run away
Forever with you
---
One of this band's strongest talents is their ability to blend the memorable with the meaningful – a trait they prove time and again, whether on the churning, dark song "The Floor," their contrastingly radiant outpouring "Life," the roaring and emotional anthem "Cry Like a Man," or the invigorating nostalgic reverie, "Dreams."
The latter is an instant standout off WANT, in which Johnny Hunter paint a portrait of their modern-day evolving home in Sydney. A lush eruption of cinematic passion and heavy-hearted emotion, "Dreams" recently earned recognition as an Atwood Magazine Editor's Pick thanks to the its sheer dazzling drive, vocalist Nick Hutt's booming, expressive voice, and the irresistibly catchy chorus, "I don't ever want to wake up and realise I'm still dreaming of you."
There's a place where the weather's ever changing
The city's steeple is a beacon to its home
The iron gates of heaven open up the doorway to the harbour
And in the paper today there is no ink on the page
Because the writing is on the wall
Up the hill backwards, speaking in tongues
You are a runaway with nowhere to run
I don't ever want to wake up
And realise I'm still dreaming of you
"To dream is to live through the subconscious of the world," Nick Hutt explains. "It is in this state we create myth and folklore to give reason to the challenges and change we face within our lives. This is a love song dedicated to the fear of accepting the changes that life throws at you. Changes whether good or bad are inevitable, we can't dwell upon them, we need to face them and run with them in order to progress."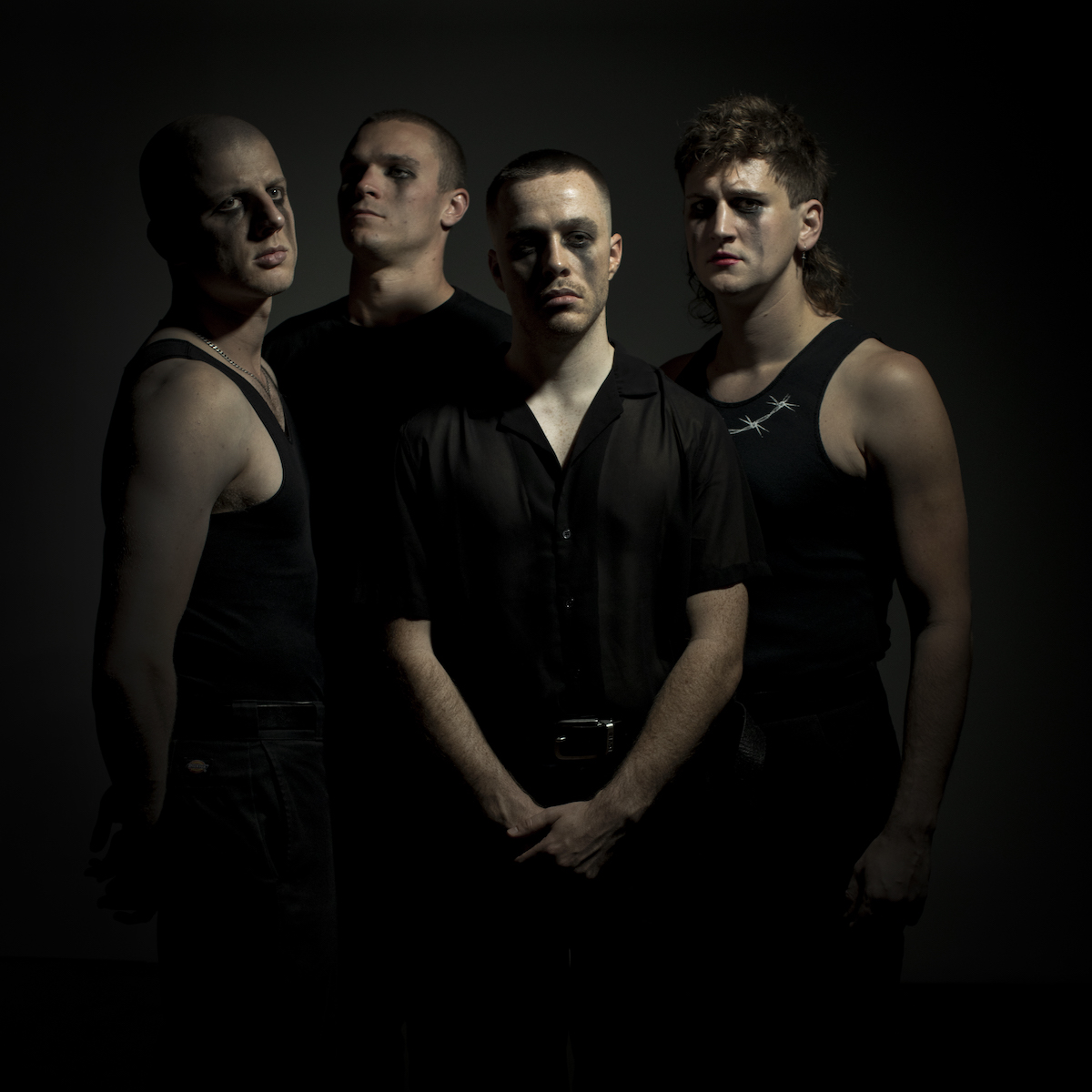 As far as their own favorites are concerned, Hutt is quick to cite the album's finale. "For me, my favourite is 'Clover' – I'll never get sick of the last 1 minute and 30 seconds of that track," he says. "Also, the ambient outro of 'Fracture' in which our synth man Daz built a beautiful world." He goes on to cite four lyrics that resonate with him to this day:
I am the floor that you stand upon,
I am a lover dead and gone,
I am the rat, I am the creep, I am the scum.
Dance to the sound of the confession song
– "The Floor"
When I find life, I'll be sailing like a swan,
rising like the heat, I'll be living and breathing.
– "Life"
The hope is fading the want is waving,
farewell to the promised land.
The light goes out with the stop of the second hand.
I will follow you home
– "Take Off"
Johnny Hunter have been quoted describing WANT as "a ten-track journey through suffering to solace, learning to accept and welcome the tentativeness of life," and that is absolutely what this album is: A collection of stunning, stirring songs dwelling in the deep end, trying to make  sense of life and finding the strength to soldier on.
"I hope our listeners can hear the songs for what they are and appreciate the humanity in the lyrics," Hutt shares. "Nothing has been said to fill space or because it sounds "cool" it's straight up honest song writing. We hope it ignites the same passion in you as it does for us. We are our harshest critics and creatively we've learnt some serious lessons from the process, but now's not the time to dwell on them, now is the time to celebrate. We'll leave that for the next time we're in the studio."
Experience the full record via our exclusive stream, and peek inside Johnny Hunter's WANT EP with Atwood Magazine as the band goes track-by-track through the music and lyrics of their masterful debut album!
— —
Stream: 'WANT' – Johnny Hunter
:: Inside WANT ::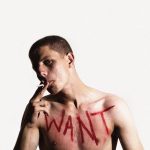 — —
Want
We took massive influence from sonic youth and early (cannot stress early enough) U2 with this song. The song acts as a promise of self-fulfillment. A call to arms to be the best one can be. To be all that we want to be. We experimented with different tuning which in hindsight is going to be quite challenging when we play it live but such is life.
Endless Days
One of the first songs we wrote together as a band. We were young and freshly faced, willing to throw ourselves into any situation because we felt invincible. Come with me wasted time now rings as a solemn reminder of our naivety in our youth.
The Floor
I suppose this is the conflict in our journey. The admission of vice and the release felt in the acceptance of truth in knowing the lowest point we have once all dwelled upon. Bauhaus, Nick Cave, Nine Inch Nails all ring as true points of inspiration.
Life
Our pursuit of virtue. Inspired by the alcoholics I serve working at the pub to pay for my ambitions. A moral crisis. I love the fact that "Life" follows "The Floor." It makes so much sense to me because the two songs are so contrasting yet so cohesive in the story that is WANT. We listened to New Order's 'Regret' every day of our recording process and I think that really shows throughout this track.
Dreams
Another song written when we first established the band. An ode to the ever changing landscape that is Sydney and in a way the hopeless acceptance of the relentless gentrification every home is now subject to. We took the liberty of famous Australian influences which I'm sure is apparent to any one who listens to it.
Fracture
A total embrace of sadness. Sadness is beautiful; it's what makes us human, it's what gives us strength. I had written this to the tune of Kate Bush's 'Cloudbusting' on tour after the end of my relationship. The song recounts the many nights spent drunk in the different cities of Australia trying to piece together the fractures of a once beautiful relationship. Demoed in the Lord Gladstone with the help of Billy Gunns from Triple One.
Cry Like A Man
I had been placed in the unfortunate position of witnessing someone shrink into very selfish and abusive behaviour. It had been my first encounter with such an event and it shook me to my core. After the dust had settled, I couldn't help but dissect it. A special song as it was written the first time I interacted with our producer, Jack Moffit. The violent lyrics set the tone for the song and unravel the events that took place on that fateful night, written in a 6 hour brainstorm with Jack as I manically yelled lyrics whilst he then pulled them apart.
Eternity Fades
A stark commentary on the economical and political pantomime that is being played upon the world stage before the eyes of the public. Howling guitars drown the voice of reason and thunderous drums set the scene for a world thrown off its axis and into blunder. All there is left is to observe and understand the place one has in order to survive the imbalance that confronts them.
A nod to the earlier works of Johnny Hunter – thunderous, guitar heavy and structureless. Taking literary landscapes from John Milton's Paradise Lost and Dante's Divine Comedy.
Take Off
'Take Off' is the resolution to the blunder that is 'Eternity Fades', blunders are not by chance, they are caused through conflict, this experience of turmoil opens the doors to destiny. They lead to stark realisations and set the self in pursuit of their promised land. The song invigorates the self determination to take off and awaken. Heavily influenced by Psychedelic Furs, Jesus and the Mary Chain and Pretenders.
Clover
A titanic ending to the journey of self-actualisation. It is said we are born earlier than any other species in the world, we are never entirely ready for life, this is why human connection compels us. We all share this trauma, to be unwillingly thrusted into a strange land. Unbeknownst to what it is we want, we have all been naive, we have all dwelled upon the same floors, we have all strived to find our version of life, we all fear change, fear sadness, fear vulnerability all amidst our own collective fading eternity. Clover is our extended hand, it's our promise to follow you to your promised land.
Gerry performed the drums in the middle of one of the worst storms Sydney had seen in decades, he took the drums into the studios common area which was a vast warehouse. This created the ambient reverb and echo you can hear through the track. The vocals were done in one session as a guide, the magic was captured then and there and is what you hear now.
— —
— — — —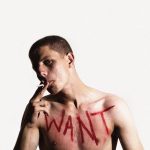 ? © 2022
:: Stream Johnny Hunter ::
---