Released just a year ago, the 2020 album 'I Disagree' gives life to the demons in Poppy's dreams, forging a unique new sound from experiments with industrial metal crammed into pop.
Stream: 'I Disagree (more)' – Poppy
---
Poppy (real name Moriah Rose Pereira) is what you might get if you tried to imprison Lovecraft's Great Old Ones inside an Instagram influencer, and I Disagree is the album you would get if such an influencer released an album. In fact, the Poppy "project"-slash-identity was conceived as an explicit satire of such individuals. Poppy rose to viral stardom through her bizarre, uncanny YouTube videos that featured Pereira on a pure white set, often with Kubrickian synths flapping eerily in the background. Her YouTube channel is populated with everything from a 27 minute video titled "Me Laughing" to a five second video called, "Is Santa Racist?"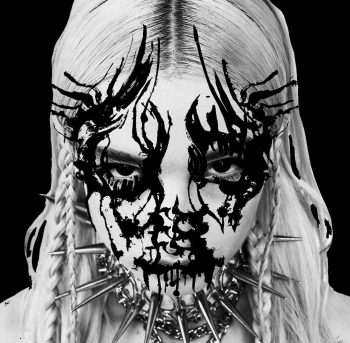 Originally released January 9, 2020, I Disagree sees Poppy experimenting further with nu-metal and industrial influence after her 2018 Am I A Girl?, which featured Grimes on a particularly sludgy, kawaii metal-esque track called "Play Destroy" and closed with the raucous "X," which put Poppy's cute online personality in stark relief with two-ton instrumentals and lyrics like "Get me bloody, please get me bloody." The result is a thrilling album that doesn't quite have an equivalent in any genre.
I Disagree opens with "Concrete," arguably the most typical Poppy song on the entire album (if such a thing can be defined). Its closest comparison is "X," which shares the cute, violent, cute, violent songwriting structure. "Bury me six feet deep, bury me six feet deep/Bury me six feet deep, bury me six feet deep/Bury me six feet deep, cover me in concrete/Turn me into a street," whispers Poppy against a backdrop of air raid sirens and simmering toms before the song vaults into a saccharine chorus. Suddenly, "Concrete" brims with self-awareness and a steep contrast between Poppy's morbid lyricism and the sweetness of the music. The song is a meta-statement to Poppy's listeners as she sings, "Sugar in my teeth, demons in my dreams," a metaphor of her outwardly cute appearance but inner desire to write and perform heavier music.
---
At last, "Concrete" cuts away to a practically Sgt. Pepper's esque outro with cheering fans and an acoustic arrangement of the chorus. This is the last time on the album that Poppy will sound so sweet. In the Poppy mythos, Poppy is or was an android of sorts. This new heavy experimentation is a sonic metaphor for Poppy shedding that identity (probably) in the wake of her break from collaborator and greasy creep Titanic Sinclair, who has come under fire from both Pereira and his former "project" Mars Argo (real name Brittany Sheets). Here is a moment to contemplate how gross it is to groom people as art projects.
I Disagree follows, and gives life to the demons in Poppy's dreams. It's at this point that the album takes on a new dimension, leaning heavily into metal influences and incorporating a strong vein of industrial dirt, synthesizing a new purely Poppy sound. The lyricism here is an unmistakable treatise to aforementioned greaseball Titanic Sinclair, "I disagree, everything you believe is a tragedy/I disagree with the way you keep preaching insanity," perhaps a nod to Poppy's allegations that Sinclair glorifies suicide. At last, Poppy makes the break explicit and sings in a harmonically rich chorus, "Down, let it all burn down/Burn it to the ground/We'll be safe and sound/When it all burns down." If flipping someone off was a song, it would be "I Disagree."
---
At the risk of leaning too heavily on tabloid gossip, there are other songs that seem to address Poppy's escape from an abusive relationship: "Anything Like Me" reckons with the lawsuit Mars Argo filed against Poppy and Sinclair with electrifying violence; "Sit/Stay" seems a retrospective on obedience to authority as a musical artist and treats the issue with similar venom. One can sense Poppy's catharsis in making this music, and the freedom she's found in this new brutality drips captivatingly from every note.
"Fill the Crown" is an album highlight, opening with an eerie, glitchy "Fill the crown, let them know we're fed" and transitioning into perhaps the heaviest verse on the album, backed by guttural vocals from an uncredited artist. This glitchy vocal line delivered in concert with the clean vocals of, "You can be anyone you want to be/You can be free, you can be free" may as well be Poppy destroying her android persona, and the music video for the song seems to confirm as much.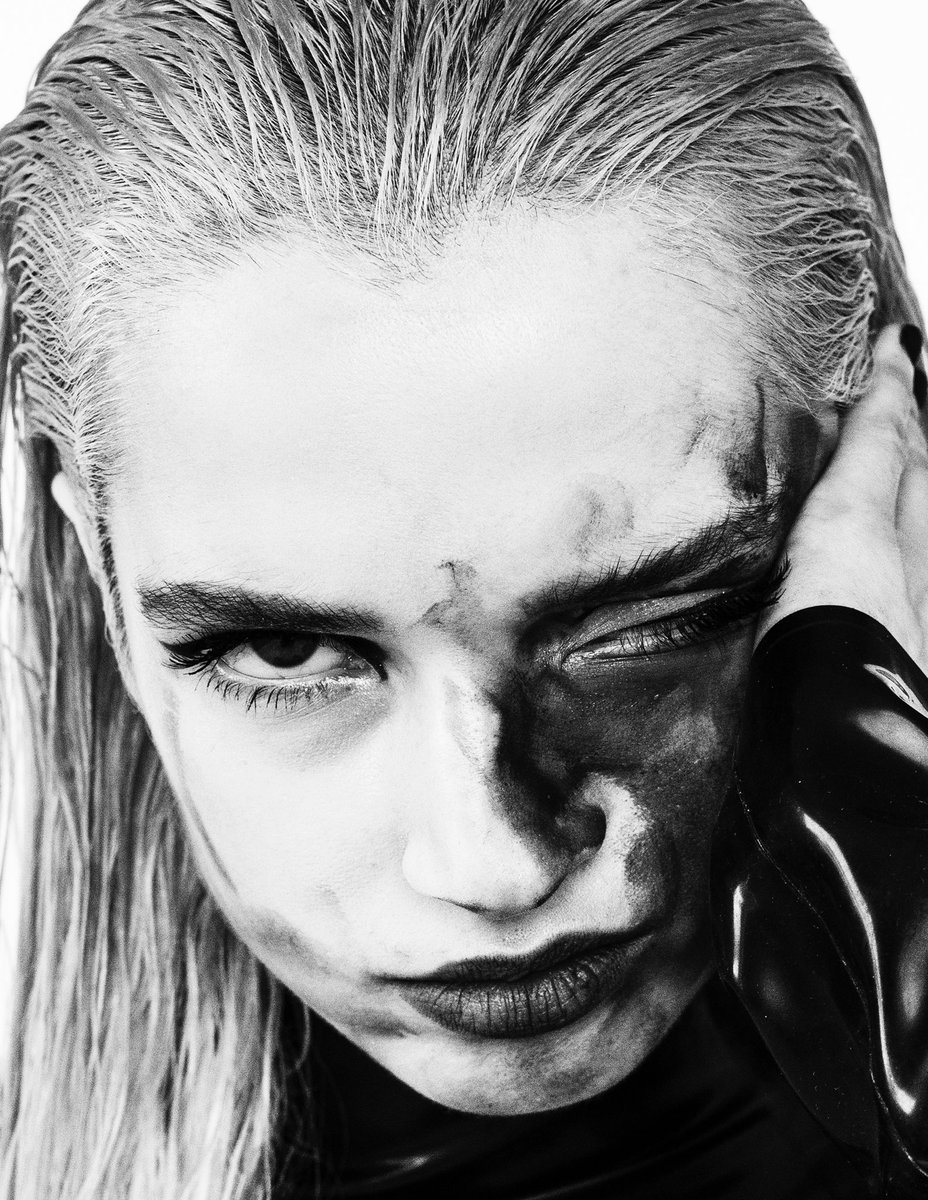 But industrial metal mixed with pop isn't all there is to Poppy's new sonic latitude.
"Sick of the Sun" is a gorgeous lamentation. Placing the song directly after the raucous "Bite Your Teeth" was an inspired choice too, contrasting with I Disagree's main thrust and leaving the album's tail a slow, beautiful simmer down. "Don't Go Outside" works stunningly as an album closer, making numerous call backs to the album as a whole and synthesizing the experience through a mournful lens.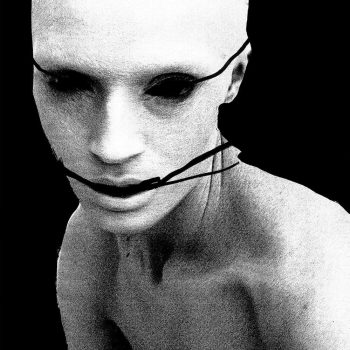 Released August 14, I Disagree (more) adds on some brilliant songs that fit particularly well with the album, especially in the Gregorian year 2020. "Khaos x4" is a cheerleader anthem from Hell, "If It Bleeds" and "Bleep Bloop" have addicting hooks, and "Don't Ask" functions forlornly as a (second) way to close out the album.
I Disagree is an opus, proving beyond a doubt that Poppy is a strikingly talented artist with an incredible potential to pioneer an entirely new sound, and will not be defined by the abuse of one small, greasy man. Her releases since – A Very Poppy Christmas, topically – just cross the t's on that point.
— —
— — — —
? © Sumerian Records
:: Stream Poppy ::
---