The fast success of Atlanta's new rap phenom, Russ, shouldn't come as a surprise to hip-hop fans around the country. In an era when mumble rap is a steady trend, artists have it tougher than ever to carve out a path on their own terms. By climbing to #7 on the US Charts, Russ has done just that.
On his first major album, There's Really a Wolf (released 5/5/2017 via Columbia Records), Russ weaves through his relationship problems, dysfunctional family matters, and his new life as a popular professional rapper. What's most impressive is that he also produced, mixed, mastered, engineered, and wrote the entire album all on his own. That may be why the project is so cohesive, original and different – shifting from club bangers in "What They Want" to the late-night crooning on "Ride Slow."
Listen: "Ride Slow" – Russ
[youtube=https://youtu.be/iCyarMAEUVU?t=0s]
---
"Ride Slow" is a stand-out track on There's Really a Wolf. The catchy chorus in "Ride Slow" features a longing emotion we all can relate to. It's the epitome of "distance makes the heart grow fonder," but formatted into an addictive R&B anthem. Russ sings about missing a woman he cares deeply for and recalls the late nights they used to drive around:
I'm pulling up at 3
This car just ain't the same
without you hear next to me
All I wanna do is ride slow
The verses are filled with clever wordplay, combining modern day slang with relatable happenings of everyday people. Russ is known for his lyrical confidence and it shines down on this song, specifically. In the first verse, Russ talks about his issues trying to communicate his feelings to the woman he is longing for:
We been going back and forth
you think I only want sex
Of course I want it, look at you
but that ain't my intentions
I've been tryna soak you up
maybe learn something
I said I would never chase
but you keep on running
Melodically, the song is focused around minor tones, which keep the vibes gray and heavy. Russ pleads for his woman on top of a signature Atlanta-style percussion set. Wide bass, crisp hi-hats, and punchy claps push the instrumental forward as the dark tones and Russ' tenor vocals try and slow the song down. It results in a blissful, yet depressing trip down memory lane for any lover who has ever missed someone.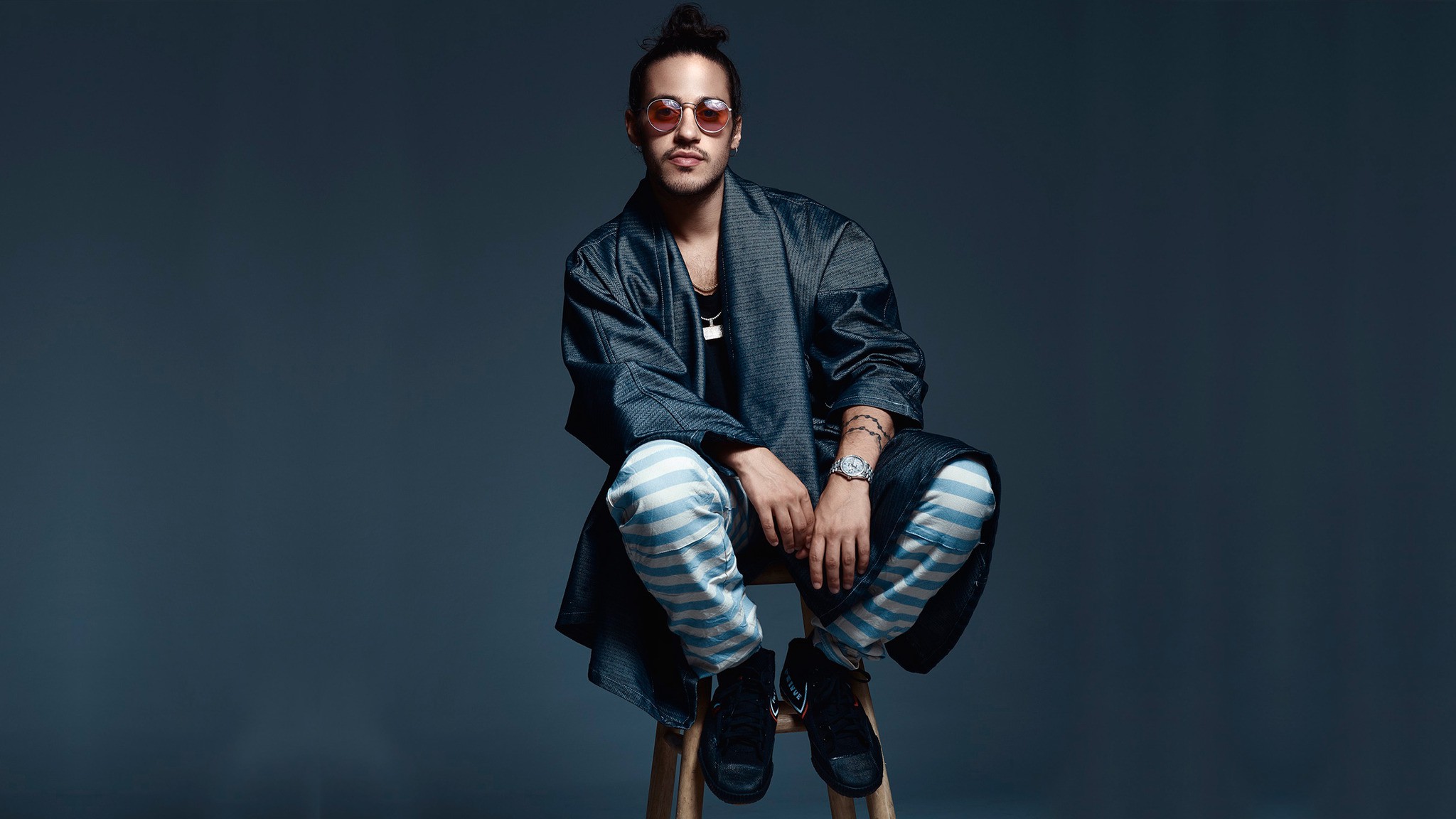 To say that the hip-hop world is excited for Russ is an understatement. He released 11 "unofficial" albums before he signed with Columbia Records and released this one. He's the definition of self-made and the result of what happens when talent keeps working, regardless of connections and capital. The do-it-all singer/rapper is inspiring to listen to and influential in a music era filled with artificial personalities and ghost writers.
Check out Russ' confidence as he freestyles for 8 minutes straight on Funk Flex's radio show on NYC's Hot 97.
— — — —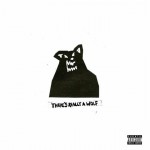 cover © Columbia Records
---
:: Russ 2017 Tour Dates ::
5/30 – PHILADELPHIA, PA – UNION TRANSFER
5/31 – NEW YORK, NY – TERMINAL 5
6/1 – PROVIDENCE, RI – LUPOS
6/3 – BALTIMORE, MD – SOUNDSTAGE
6/4 – RALEIGH, NC – THE RITZ
6/6 – ATLANTA, GA – TABERNACLE
6/9 – MANCHESTER, TN – BONAROO
6/10 – CINCINNATI, OH – BOGARTS
6/11 – PITTSBURGH, PA – AE
6/13 – DETROIT, MI – FILMORE
6/14 – COLUMBUS, OH – EXPRESS LIVE
6/18 – MINNEAPOLIS, MN – MYTH
6/19 – ST. LOUIS, MO – PAGENT
6/20 – MEMPHIS, TN – NEW DAISY
6/22 – DALLAS, TX – SOUTHSIDE ROOM
6/23 – HOUSTON, TX – REVENTION
6/24 – SAN ANTONIO, TX – TOBIN CENTER
6/26 – DENVER, CO – FILMORE
6/27 – SALT LAKE CITY, UT – SALT AIR
6/29 – PHOENIX, AZ – RAWHIDE
6/30 – LOS ANGELES, CA – SHRINE
7/1 – SACRAMENTO, CA – MEMORIAL AUD.
7/3 – WINNIPEG, CAN – RBC C.C.
7/4 – CALGARY, CAN – GREY EAGLE
7/5 – EDMONTON, CAN – SHAW C.C.
7/8 – EUGENE, OR – CUTHBERT AMP.
7/7 – VANCOUVER, CAN – FVDED IN THE PARK
7/9 – SEATTLE, WA – MARYMOORE PARK
7/12 – LOS ANGELES, CA – SHRINE
7/29 – TORONTO, CAN – WAYHOME FESTIVAL
8/4 – MONTREAL, CAN – OSHEAGA FESTIVAL
8/5 – CHICAGO, IL – LOLLAPALOOZA FESTIVAL