The music is all a year old at this point, but 'Medicine at Midnight' still proves to be a fresh and worthy tenth entry to Foo Fighters' expansive and impressive catalogue. 
Stream: 'Medicine at Midnight' – Foo Fighters
---
Imagine a scenario in which Dave Grohl, heartbroken by the loss of Nirvana bandmate Kurt Cobain, decides to retire from music out of respect for his dear companion in 1994. He'd still be remembered and talked about to this day for his contributions to one of the most iconic rock bands of all time.
So just how imagine how worthy of remembrance Grohl will be now that he has proven to be a key figure to not one, but two such iconic bands– the second of which, Foo Fighters, is now a quarter-century old and still going strong. Their 10th album, Medicine to Midnight, is an increasing rarity these days: A new release that was recorded outside of the isolation conditions imposed by COVID-19. The album received its finishing touches last February, only to be repeatedly delayed as the band waited in vain for the pandemic to end. Despite the lull time, the music still sounds as fresh as it would have had it been released early last year as planned, a testament to the enduring skills and chemistry of these six veteran rockers.
Medicine to Midnight is notable for being one of the first instances of Foo Fighters openly incorporating disco and dance in their music, a revitalized sound they liken to the 1983 album Let's Dance by David Bowie.
One of the songs that most readily evokes that attribution is lead single "Shame Shame," which Grohl describes as possessing "a dynamic and a vibe and a tone unlike anything we've ever done before." As much as the track is influenced by party music genres, "Shame Shame" does come with a pretty ominous music video– one that Grohl says was inspired by a memorable nightmare he'd had as a teenager — and lyrics which bemoan, "Another splinter under the skin. Another season of loneliness." The album may have been recorded before the lockdown began, but those particular lines sure seem to have predicted the prevalent moods of that upcoming period.
If you want to
I'll make you feel something real just to bother you
Now I got you
Under my thumb like a drug, I will smother you
I'll be the one, be the moon, be the sun
Be the rain in your song, go put that record on
If you want to
I'll be the one, be the tongue that will swallow you
Shame, shame, shame, shame
Another splinter under the skin
Another season of loneliness
I found a reason and buried it
Beneath the mountain of emptiness
– "Shame Shame," Foo Fighters
---
Much of the rest of Medicine at Midnight strikes a similar, effective balance between upbeat music and more subdued thematic fair.
"Waiting on a War," for instance, features a dramatic second-half shift from gradual acoustics to electric guitars and crazy-intense drum work by Taylor Hawkins, resulting in what is sonically one of the album's most exciting moments. Yet the situation painted in the lyrics is far less celebratory: it describes a sense of impending doom inspired by both the Cold War paranoia Grohl experienced as a child, as well as sentiments expressed far more recently by his own daughter, Harper. Given everything that's gone wrong in the world since this album was recorded, plenty of us can certainly relate to the line regarding how "Everyday [I'm] waiting for the sky to fall / Big crash on a world that's so small."
On top of these new themes and sounds, there are plenty of other ways in which the Foo Fighters have brought an innovative twist to their music on Medicine at Midnight. It's always a major moment for a rock band when one of their offspring who hadn't even been born when the group was first formed joins them in the studio for the first time. In this case, Dave Grohl's older daughter, Violet, contributes some delightful "na-na-na's" to the uplifting album opener, "Making a Fire." It's also nice to see the group dabble not just in disco, but also soul music: "Chasing Birds" serves as the record's sole slow-burner, as the band decides to chill out for a bit, although not without excluding some of solemn feelings that has previously surfaced on the album ("Say goodbye, I'm never coming back. Here comes another heart attack.")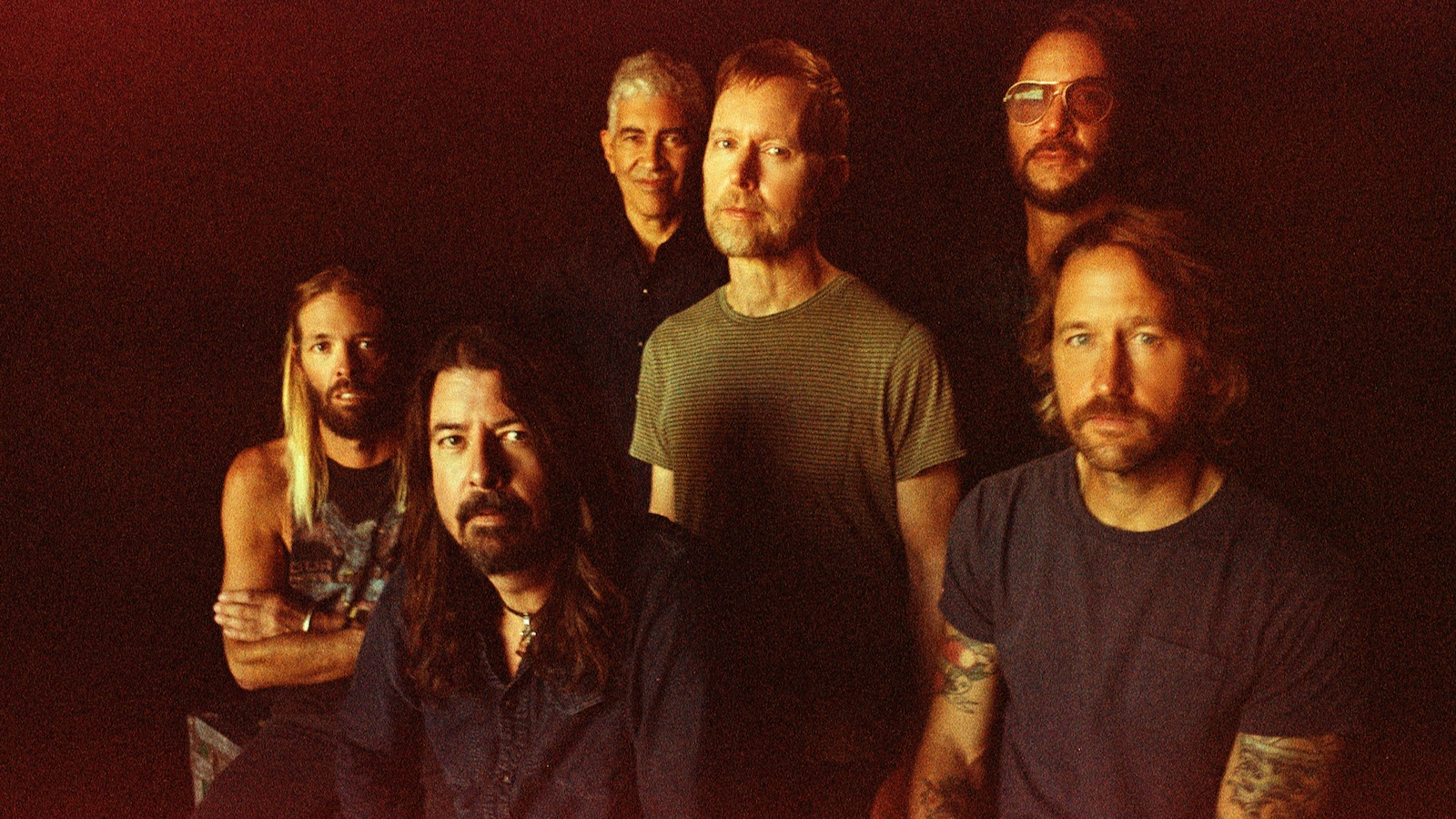 For all of the experimentation featured on Medicine at Midnight, Foo Fighters still return to their straight-up rock roots on "Love Dies Young." You might not expect a man who's been steadily married for close to 20 years describe love as "a bitter kiss that'll make you wish you never had a taste," but Grohl delivers a convincing vocal performance of these lines all the same. The song winds up being a glorious album closer that channels all the high-octane energy the band has been celebrated for throughout their career.
Love dies young and there's no resuscitation
Once it's done, no regeneration
It's a losing game that'll make you play
Your hand against your chest
Love dies young
Love dies young and there's no reanimation
Once it's gone, no regeneration
It's a bitter kiss that'll make you wish
You never had a taste
Love dies young, oh
Please don't take my breath
Don't take my breath away
Love dies young
With any luck, Medicine to Midnight will get the accompanying world tour it was denied and still deserves– something Grohl, for once, is evidently looking forward to. Yet no matter how the vaccine rollout pans out, Foo Fighters can still take plenty of pride in having pulled off such a great later-career success, a record brimming with some of their liveliest and most party-ready music ever.
— —
— — — —
 © Danny Clinch
:: Stream Foo Fighters ::
---