JOHNNYSWIM arrived at Mr. Smalls Theater, a venue in Pittsburgh, PA, for their 19th show on the Let It Matter tour. They had been on the road for almost two months straight at this point, selling out show after show, but were as humble, kind and enthusiastic about this journey as one could be. As soon as I walked into the venue I was wrapped in warmth, both figuratively and literally, as Abner Ramirez and Amanda Sudano-Ramirez greeted me with hugs, hellos, and smiles. The pair exuded such a friendly and calm presence. We sat down and the conversation, well, went swimmingly.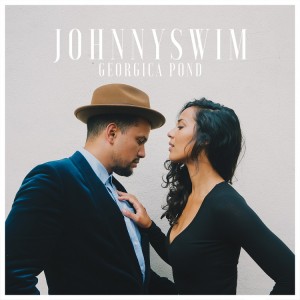 To date, Let It Matter has been JOHNNYSWIM's most successful tour, totaling 24 shows with 19 sold out, including the incredible Ryman Theatre in Nashville, TN where they got their start. Even with their growing success, the talented couple are down-to-earth. "The cool thing… is that a lot of the venues are promoters that we've worked with for a long time," said Abner, recalling memories from JOHNNYSWIM's start, more specifically about a show held at a venue called the Varsity in Minneapolis. They played this venue, which can hold 1000 people, four times. The first time, they played for around 100 people. After the show, the promoter took them out for a slice of pizza and told them that one day, together, they would sell that place out.
Lo and behold, on their fourth show at The Varsity on the Let It Matter tour, there was not an empty seat in the house. To celebrate, the pizza morphed into champagne, bourbon (their favorite), and cupcakes. "It's been really fun to celebrate the milestones," said Amanda, referring to the progress they have made in their careers and are now seeing with their own eyes each night as they sell out venue after venue.
When one sees JOHNNYSWIM live, one becomes a fan for life. Their live show is an unforgettable experience, and there is a reason. Amanda explains, "That's been our bread and butter. Playing live and being on the road. Even when we write, we write what we feel like we're going to want to play live. We think about the live show more than anything else." These days, it is a rarity to come across musicians with that mindset. While other artists write to find success on the radio or to "make it," Abner and Amanda write music that they love, and that they feel their fans will love. "When we're in that moment of production and picking the direction and energy of the song, we think about the set. What do people respond to? What do they like to sing along to?" mused Abner, with Amanda adding, "Even just having areas in the songs during production where we can do our own thing and not keep everything locked in on rails, you know? We like to look at each other and have fun, and think maybe we'll do something different [on stage] tonight. To do that, and to have everyone just go along with it, makes us really happy. We're so happy we've been able to work that way." Seeing a JOHNNYSWIM show is a must. Abner and Amanda get lost in each song and bring the audience along with them. They have a way of making each show unique by creating unforgettable moments that the audience will hold onto forever.
We think about the live show more than anything else.
The duo wishes they could sing each of their songs every night on tour. Said Abner, "(Our) fans are so amazing – they know every word to every song." Being that JOHNNYSWIM like to keep their set list long enough to entertain, but short enough to keep you wanting more, the Let It Matter tour features songs mostly from their recently-released sophomore album, Georgica Pond (10/14/2016 via Big Picnic), which is chock-full of stunning songs that walk the listener through life, love, legacy, and loss.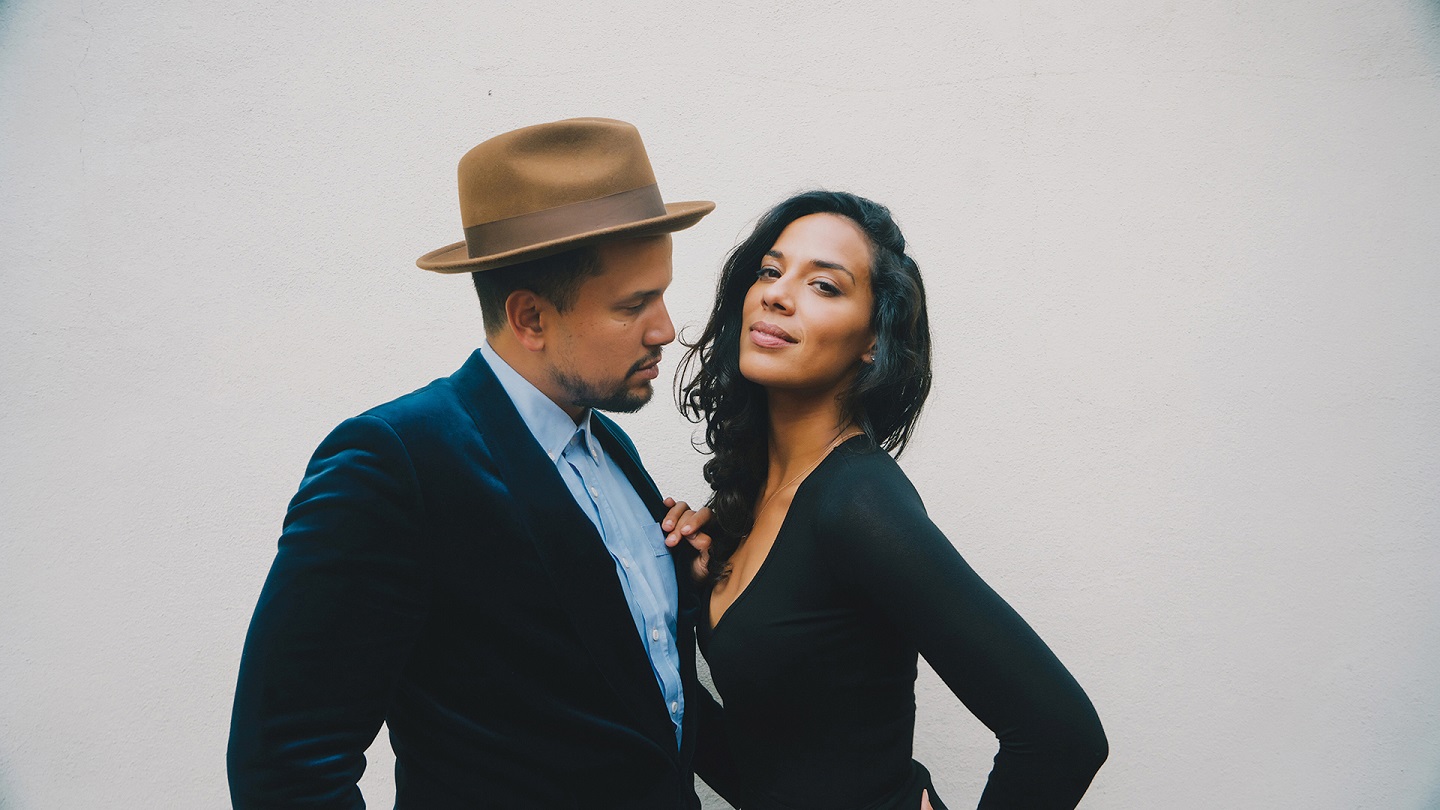 Abner and Amanda told me a few stories behind some of their new album's tracks. "Say Goodnight Instead" is one of the most beautiful songs out there. When I asked about this track, Abner said that it was his "favorite moment ever recording." They recorded "Say Goodnight Instead" the same night they recorded the title track off the album, "Georgica Pond." Georgica Pond is in East Hampton, which is where Amanda's mother, the late, great Donna Summer, and her husband used to take their children. They eventually bought a piece of land near Georgica Pond with the intention of building a house there, but Donna passed away before they could see it through. It was there, on a recent visit to Georgica Pond with Abner and Joaquin, the couple's son, that Amanda began writing "Say Goodnight Instead."
Being that "Georgica Pond" was an emotional song, they decided to do a live, once-through recording of it. "I didn't want Amanda to have to think about it too much. I didn't want to have to think about it too much," explained Abner. After only four runs through, they knew they had already found the version that they would eventually put on the album. They both sat there afterwards while Abner continued playing the guitar when, all of a sudden, Amanda started to sing the lyrics, "don't say goodbye, love; just say goodnight." Thus, "Say Goodnight Instead" was born. They stayed up the rest of that night writing and recording the very song that we hear on the finished album today.
Listen: "Say Goodnight Instead" – JOHNNYSWIM
---
Abner recalled that evening, saying, "It felt magical." Amanda added, "It was a nice sense of accomplishment in a process that a lot of times doesn't give you that. Usually as a songwriter you write the song, and then you kind of finish it, then you kind of produce it, and then you really produce it. It was so therapeutic just to not think about it, sing all the way through, record it and wake up the next morning with a coffee and say – done! – put it on the record." One can feel the emotion carry through this song (and all their songs, for that matter). Abner and Amanda are able to express any and every kind of feeling through their music, but in no way would anyone define them as brooding musicians. They are so clearly in a happy and healthy relationship, consistently making each other laugh and smile. As Amanda continued to tell me about recording "Say Goodnight Instead," she explained that "both of us just kind of wanted to cry while we were singing, I want to go to bed early-" She then abruptly cut herself off from singing to say, "You know what, I probably just actually really wanted to go to bed." Abner let out a loud laugh and agreed.
These two are so clearly family-oriented. 21-month-old Joaquin means the world to them and hearing them talk about him and how much they love him would warm anyone's heart.  They told me his current obsession is the drums, which led me to ask if they saw a family band and/or Von Trapp family scenario in their future. Abner answered enthusiastically, "Oh yeah!" while Amanda answered in an incredibly cool way that she's "all the way down for that." The duo just performed at the Macy's Day Parade on Thanksgiving Day. They flew Abner's sister and her oldest daughter (who has never been on a plane) to come see the parade with their son.  "It's exciting on many levels," said Amanda. Staying humble as ever, she explained how excited she and Abner were when getting the news. They knew there was a chance they'd be invited, but it was not for sure and they did not want to get their hopes up. However, this news would not be a surprise to any fan of JOHNNYSWIM: Why wouldn't they be invited to perform at the parade? They are a couple of the best performers out there right now.
JOHNNYSWIM have been on tour now for eight weeks. After the parade, they flew straight back to California, where Amanda's sister and the rest of their family had Thanksgiving dinner awaiting their arrival at home. Talk about a good homecoming.
It would be easy to get lost in a conversation with Abner Ramirez and Amanda Sudano-Ramirez for hours. There is something special about listening to people talk about their passions. These two incredibly talented artists, who are gaining more popularity and traction day by day, have figured out the secret to life – something we all strive for – simply by taking all of the things they love most in this world and putting them into their everyday lives. Their son, Joaquin; their love for each other; their family; and creating and playing music for their loyal fans as often as humanely possible. This is what they love: This is JOHNNYSWIM.
"For us, being trendy or cool or trying to make something of ourselves just spins our wheels and doesn't get us anywhere." Amanda calmly sat back and smiled at Abner as he spoke. "Being ourselves and being honest is what we know how to do. There's something magical about doing what you're meant to do. I could sit in therapy and maybe not have the full concept that I get through writing songs about my pain or about my joy even. There's a Da Vinci code element to it where it all just kind of lines up, and you get it, because that's the way it was meant to be from the beginning."
— — —
cover photo: JOHNNYSWIM © Darren Lau
Georgica Pond – JOHNNYSWIM
:: JOHNNYSWIM LIVE 2017 ::
3/1 – Omaha, NE – The Waiting Room
3/2 – Des Moines, IA – Wooly's
3/3 – Madison, WI – Majestic Theatre
3/4 – St. Louis, MO – Ready Room
3/7 – Louisville, KY – Headliners
3/8 – Indianapolis, IN – The Deluxe
3/9 – Cincinnati, OH – Bogarts
3/10 – Columbus, OH – Newport Music Hall
3/14 – Detroit, MI – St. Andrews
3/15 – Toronto, ON – Velvet Underground
3/17 – Burlington, VT – Higher Ground Showcase Lounge
3/18 – Portland, ME – Port City Music Hall
3/21 – Pawtucket, RI – The Met
3/22 – Fairfield, CT – The Warehouse
3/23 – Charlottesville, VA – The Jefferson
3/24 – Chapel Hill, NC – Cat's Cradle
3/25 – Charlotte, NC – Neighborhood Theatre
3/28 – Asheville, NC – The Grey Eagle
3/29 – Charleston, SC – Music Farm
3/31 – Memphis, TN – Minglewood Hall
4/1 – New Orleans, LA – House of Blues