There are some songs that make you instantly feel at home – you can't help it. 'Echo Mountain', Jenny Owen Youngs' latest EP, encapsulates this feeling.
Stream: "Long Long Gone demo" – Jenny Owen Youngs
---
Childhood is usually the most significant and important period in a person's life. They are the years in which the child's view of the world is formed and their memories are created – and usually, they are also the ones we miss the most. On her latest EP Echo Mountain, released on 10 March 2021, Jenny Owen Youngs tells all of her childhood (and teenage years) through music in an extremely intimate and touching way. 
These songs were written when I was living in the shadow of Echo Mountain, in the Altadena foothills northeast of Los Angeles. They are songs about the past, and about shedding it. Songs about building a life up and breaking it back down again. Songs about family and about reaching across the lonely void.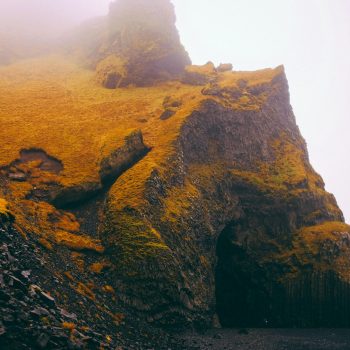 Echo Mountain is about acceptance and celebration of past moments, remembering who you were and being proud of who you are now. It's a collection of overwhelming memories and emotions, told in a mature and orderly way. A journey of acceptance and celebration of past moments, in order to remind yourself who you have been and that you should always be proud of yourself. Owen Youngs, on the other hand, is sympathetic and compassionate to her past self, and therefore wants to hold her in the nostalgic, comforting embrace that is her EP. She reminisces in "Sunfish" about how the woods were her safe place as a child, dwells on dark moments, and the meaning of the end in "Long Long Gone (Demo)". 
Pulling the garden up, We just put down in spring
Looking for what I want in the roots of anything
Didn't feel hard enough so I deconstructed
Like I always do, over you
I'm long, long gone
I know you're angry, who wouldn't be
The way it hung between us
Remember your name now
I never forgot, I said it enough
I'm long, long gone
A comfort record for anyone feeling lonely or misunderstood, especially these days; they are those soft songs that we might casually hear in the soundtrack of a pacifying video game like "Life Is Strange". The kind of music that we might never have heard because we don't think it's our thing, but change our minds as soon as it starts; Echo Mountain is exactly an EP that tastes like home, its colours and in all its forms; and that reminds those who don't have a home that music itself can be one. It's hardly surprising that Jenny Owen Youngs has managed to perfectly capture these feelings in just twenty minutes of music. 
Atwood Magazine had the honour to talk to the artist about childhood, podcasts, and being queer. Check her out with us and enjoy the feeling of being at home with Echo Mountain.
Stream: 'Echo Mountain' – Jenny Owen Youngs
A CONVERSATION WITH JENNY OWEN YOUNGS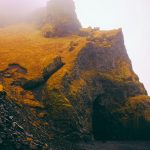 Atwood Magazine: LET'S START WITH AN EASY QUESTION: HOW WOULD YOU PRESENT THE CREATION OF YOUR LATEST EP?
Jenny Owen Youngs: I wrote all of the songs while I was in Los Angeles. I lived there for five years up in the foothills, mostly in the Altadena and Pasadena area, which fall in the foothills below Echo Mountain – which is where the name of the EP comes from. I was doing a lot of writing sessions, a lot of co-writing with other songwriters, and with artists for their projects. Also writing songs to pitch for film and television licensing, that kind of stuff. In between those sessions I was writing for myself here and there, and that's where the bulk of these songs came from.
Some of them started as demos and then ended up finishing up much more recently in quarantine, working remotely with producer and mixer friends. I did some of the trackings myself and collaborated with a great producer named John Mark Nelson, who worked on a couple of the songs, with a friend of mine named Kyle Neal – who's another producer that I worked with a bunch. Last but not least, with Adrianne Gonzalez – who goes by AG – another writer and producer who's out in LA.
Atwood Magazine: YOU SAID THAT 'FOLLOW YOU' IS THE FIRST SONG THAT LIKE YOU FULLY PRODUCED, ARRANGED AND MIXED BY YOURSELF. HOW DID YOU FEEL WHEN YOU FINISHED IT?
Owen Youngs: It took me by surprise, but I did have that feeling of like "Oh, I did the thing, that's so cool! I am so powerful!". (laughs) I make this podcast called "Buffering the Vampire Slayer", where I make a song for every episode, recapping the episode of Buffy that we're talking about. I produce all of those and arrange them, although I do collaborate conceptually with my co-host on the songs. But those I've been arranging and producing for the last four years – it's just like a different animal, doesn't feel like it's my thing.
I think doing so much of that helped me own those skills so that by the time I got around to "Follow You", I knew a lot more than I used to, and when I wrapped it up it was like "dang!". It's a new exciting feeling, to realize the sonic landscape that I created and the lyrics that I put, it was all coming together – all from my brain. Of course, crediting every writer and producer that I have ever worked with, I have learned at least one trick or idea from them. So, all of that coming together to help me make a little song was very cool.
Atwood Magazine: SPEAKING OF PODCASTS, YOU HOST TWO OF THEM. HOW DO YOU BALANCE YOUR MUSIC CAREER AND THIS? OR DO YOU SEE LIKE THE PODCASTS MORE AS A HOBBY?
Owen Youngs: My first response is; how do I balance? Do you have any idea? (laughs). That is a structure that is constantly under revision, you know. It's tricky because I love everything that I do, but I think making the podcast is like a nice brain break from making just music – and, making music is my reason for being. Getting to move back and forth between those two things is nice because it's like crop rotation. You plant for example corn in this area for like seven years and then you move it to the next field over. Then you move tomatoes in instead, because they require different nutrients from the soil. Basically, you're always refreshing.
Atwood Magazine: ''THE YARD IS A KINGDOM, SECRET TO ME / AND I DON'T WANT ANYONE ELSE TO SEE'' (FROM 'SUNFISH'). DO YOU HAVE A SECRET SONG? ONE THAT YOU SECRETLY DON'T WANT TO BE LISTENED TO BECAUSE YOU FEEL IT'S SOLELY YOURS?
Owen Youngs: A big part of making my music and writing my own songs is so personal, there has to be a thread of vulnerability and reality that runs through it at the very least. I've spent my career up to this point, finding ways to adjust to the idea of sharing those parts of my brain and heart through songs. I think I've managed not to write anything that feels too private to be a song. Maybe that energy goes into something else like journaling, conversations with close friends, or whatever.
Every songwriter is different, but I think we all have our personal thresholds and boundaries for what feels like an idea that can live in the world and what feels like an idea that's like for inside my bubble – however far that bubble extends.
Atwood Magazine: YOU SAID THAT THE WOODS WERE YOUR SAFE PLACE. DO YOU THINK THAT THE PLACES WHERE YOU USED TO LIVE INFLUENCED YOUR MUSIC?
Owen Youngs: I think so, and it's strange because there is not a particular musical aspect that I could draw a clear line between the forests of the northeastern United States. When I think of those woods I don't think of a particular style of music or anything, but I do feel a particular "woodsiness" – creatively, which I know doesn't necessarily make a load of sense. But there's something in my blood, that I feel very connected to the forest. Also, the house that I grew up in was surrounded by a whole network of streams and waterfalls. That's why moving water and woods feel like home to me, and since my music is a product of my interior life – and that interior life is seeded through with my experiences of time spent in those environments. It just feels all part of one thing.
Atwood Magazine: A PECULIAR THEME GOING ON IN YOUR EP IS YOUR CHILDHOOD. IS THERE ANY COMFORT SONG (OR ARTIST) YOU REMEMBER FROM YOUR CHILDHOOD?
Owen Youngs: The first song that comes to mind is rather dark, but it's the first piece that I remember ever hearing as a kid and then thinking "I want to hear that again right now". Since it was my parents' LP, it was the first song I took the needle back, to the beginning of the track again on. It was "Eleanor Rigby" by The Beatles. It's almost macabre, but there's some warmth in the strings and the vocal arrangement – even though it's such a dark feeling song. It just felt immediately comfortable and appealing to me.
Atwood Magazine: 'DUNGEONS AND DRAGONS' IS ABOUT THE FEAR OF TURNING INTO THE WORST PARTS OF THE PEOPLE YOU GREW UP WITH. DO YOU THINK THAT THESE GENERATIONAL SCARS ARE INEVITABLE? OR IS THERE A WAY TO BREAK THE CYCLE?
Owen Youngs: I think that every generation has a new lesson to learn. It's very possible to strive to change the nature of the generational scars that you will pass down – and maybe the death of those scars. But, it might be impossible for parents to not fuck up their kids in some way. That's just a side effect of being a human being. I think that when you become a parent you either repeat the footsteps of your parents or you are so hell-bent on not repeating your parents' mistakes that you go so far in the other direction. We are just people trying to do the best we can with what we have I guess, so I hope when I'm a parent I prove myself wrong and I'm just awesome and I make no mistakes! (laughs)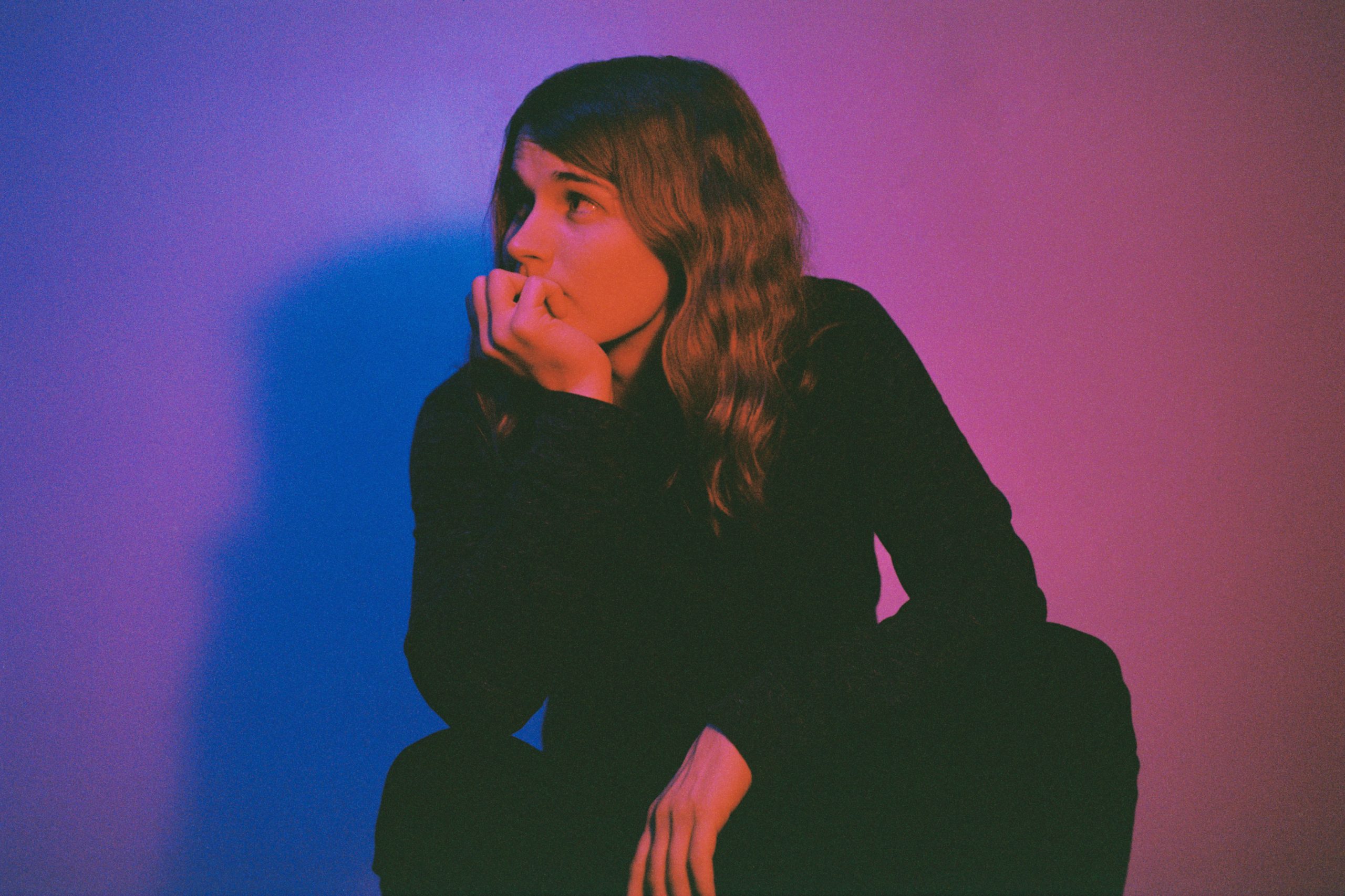 Atwood Magazine: LET'S TALK ABOUT MY FAVORITE TRACK FROM THE EP, 'LITTLE BIRD'. YOU SAID IT'S A LOVE LETTER TO YOUR PAST CLOSETED SELF; WHAT IF YOU COULD DEDICATE A SONG TO HER?
Owen Youngs: The simplest answer feels like "Little Bird". I met AG the very day that we wrote this song, we talked about our shared experience. Growing up confident and pre-just freaked out by life, and then freaked out about the ramifications of what we knew to be true about ourselves – but being uncertain about how to deal with it exactly. I think that would be my pick because it exists purely for that reason, it's pointed a hundred percent in that direction to my former self – and the former selves of anyone who can relate, I guess.
Atwood Magazine: YOU ARE ALSO PART OF THIS BEAUTIFUL QUEER SUPERGROUP, L.A. EXES. WOULD YOU MIND TALKING ABOUT IT? DO YOU FEEL MORE COMFORTABLE WORKING SOLO OR WITH OTHER PEOPLE?
Owen Youngs: The seed was planted a couple of years ago. It was the idea of my friend Jake Sinclair, who is a writer and producer that I worked with a bunch. We had done a ton of co-writing, I worked on some Panic At The Disco! songs with him and a bunch of other stuff. He's been working with a string of female artists and kept bumping into situations like "Oh, we just finished this record" and then the band goes on indefinite hiatus. Moreover, the label wouldn't like the directions of some recordings, so Jake just wanted to find a way to make songs without someone up the ladder telling us that they're not the right songs.
He asked me if I would be into something like that, and I immediately agreed! He brought me together with Sam Barbera, she plays bass and sings. Her, Jake and I started writing songs together slowly, not on any particular schedule. Every month or so we get together, write a song – it would go so fast, we write a song in like two hours. We ended up pulling in Rachel, who plays lead guitar and sings as well, and Steph Parker, who's an amazing drummer. Again, not on any particular schedule, we started making the record about six months after we started writing songs. We finished the record just before lockdown started in Los Angeles, so we were unsure about what would happen.
We've just been working remotely, figuring out ways to push the release forward and how to get the songs into the world. The first one just came out in February and I'm so excited about it! I have to say, I think it's so fun, we're all having a blast I've never had the camaraderie aspect of making music, it's always been like "I'm at the helm, for better or for worse!". (laughs)
It's really fun to be working with Rach and Sam and Steph, we're all queer women so there's just a certain foundational understanding that I should have been intuitive that it would be there, but I forgot. I love doing my solo stuff, but it's so fun to get to do this with them! We all have our flavor, Sam and I have written a bunch of songs together with Jake even though we have very different styles – I think we bring different things out of each other and that's been a great growth exercise for me.
I feel I have learned so much from Sam and vice versa, one of my favorite things is that we recorded a lot of the vocals – this of course before COVID-19 – singing into two sides of the same mic. We're there like overloading the capsule, and it creates this effect for which our voices blend into a new third voice. It's very cool! It's actually an early Beatles technique, if you listen to their recordings you may wonder if it's John or Paul singing – well, it's probably both of them at the same time, into the same mic!
Atwood Magazine: HOW DO YOU WANT THE LISTENERS TO FEEL LIKE, BY LISTENING TO YOUR MUSIC?
Owen Youngs: I think I want the listener to feel glad that they are listening to the song while they are listening to it. We all look to music for different things, I like to listen to sad music because it makes me feel better. I think some of my music is decidedly sad or dark, it has that kind of undercurrent. Whatever somebody might get from that, I hope that's what they're getting while they listen. I'd like people to feel a little bit better when they get to the end of the song, whatever path their brain needs to take to get you slightly better. Then, if it's way better than I've overachieved, I can definitely high-five myself. (laughs)
Atwood Magazine: SO, AFTER THREE ALBUMS AND VARIOUS EPs, WHAT DO YOU THINK IS THE HIGHEST POINT OF YOUR CAREER?
Owen Youngs: I am notoriously hesitant to pick favorites and bests, maybe because I have a Libra moon. (laughs) One thing that sticks out to me when this kind of question is asked is that it was such an honor and so moving and gratifying when Bojack Horseman reached out about using a song of mine in a season finale. I love that show, it's very emotional and it hits me in a very special place. About a year before that happened I was watching the series, Courtney Barnett's song cropped up in an episode and I thought that was the coolest!
I do love Courtney Barnett, I love the show and this is the coolest music placement I could think of. If something like this happened to me I think my head would explode – and then it did, and my head exploded! Because of this, I will never take for granted the feeling of making something that I love and believe in, and having it sewn into something else that I love so much – that I think is just a beautiful piece of art.
— —
— —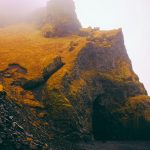 ? © Tucker Leary
:: Stream Jenny Owen Youngs ::
---