Every Friday, Atwood Magazine's staff share what they've been listening to that week – a song, an album, an artist – whatever's been having an impact on them, in the moment.
This week's weekly roundup features music by Arlo Parks, OTNES, Dominic Fike, Katelyn Tarver, easy life, Kim Petras, The Last Dinner Party, Caroline Romano, Delilah Holliday, Fran Roz, Sarah Yagki, & Current Joys!
•• •• •• ••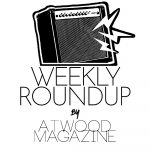 :: My Soft Machine – Arlo Parks ::
There were many expectations after her debut album Collapsed Sunbeams, but Arlo Parks did not disappoint at all. Her second record My Soft Machine is a personal record in which the singer's warm, sweet voice is wonderfully accompanied by the pop and soul sounds that have been characterizing her by now.
The atmosphere of the album is dreamy, it flows naturally and makes you want to fall in love and dedicate every single song to your special someone. From the indie-rockish "Devotion" to the harmonious "Pegasus" (enhanced by the collaboration with Phoebe Bridgers), My Soft Machine is an album that should be discovered and kept in your heart, like the most precious and intimate of treasures.
:: "BLU3" – OTNES ::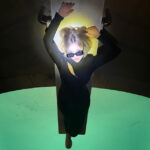 OTNES' third single is an intimate, achingly cathartic, and emotionally-charged fever dream – and it just may be her most important song to date. "I'm ready… to dive in… to a great… big… pool… of water," the artist formerly known as Emily Blue sings softly, slowly – taking care to articulate and expand every syllable, as if by doing so she can glean extra meaning from her words. In these opening moments, her voice – accompanied by layers of effected vocal harmonies – is already a beacon of intense vulnerability, raw passion, and inner strength. OTNES knows she's looming on the precipice of something great – something even she herself even may not yet fully comprehend – and with every monumentous life change comes an assortment of excitement and exhilaration, fear and terror, tension, uncertainty, and wonderment.
But she's not lingering on where she came from or who she's been. "BLU3," released today, sees OTNES ready to dive headfirst into tomorrow; ready to transition out of her former skin and into a new one, offering a bittersweet farewell to her Emily Blue moniker – a name that served her well for the better part of a decade as she established herself first in Champaign, Illinois, where she attended college, and then later on in Chicago. The artist recently made a fresh start in Nashville and reintroduced herself as OTNES at the tail end of last year.
And I'll trust gravity
And I'll trust me
Even when I reach the bottom
We can appreciate "BLU3" as a requiem – an elegy of sorts for Emily Blue.
"'BLU3' is one of those songs that just came to me – I actually wrote it in a car," OTNES, born Emily Otnes, tells Atwood Magazine. "I write a lot of songs in my car. I was thinking about all the transitions I was going through. I had just moved to Nashville, gotten out of a relationship, and knew I was changing my name from Emily Blue to OTNES which felt so scary at the time. I wrote this song as an official goodbye to the project, and an invitation to myself to truly discover who I am. In the song, the pool of water represents my subconscious, and diving into the more difficult aspects of myself. Trying to understand them."
"It's an empowering and brave song, but there's also a layer of grief and acceptance there. So many people have come in and out of my life and I wanted to honor that pain and growth. The video is inspired by some of my favorites like James Bond, old spy movies, film noir– as a director, it was a fun challenge because I wanted to see if I could pull off this aesthetic in a limited format (all vertical). The water that I dove into was freezing cold and Luke (co-director) and I almost got hypothermia shooting this. His camera protective case started filling with water in the pool and we stopped just after we got enough footage. I'm truly so excited for people to see it."
Maybe I'll find you
Maybe I'll hold you
Maybe I'll save us both from drowning
Even if I can't,
At least I have tried
And I will know what's waiting for me
A song of what has been and what's to come, of past, present, and future, of self-reflection and self-actualization, "BLU3" is understandably visceral and volatile. Taking cues from artists like Bon Iver (this track can't help but remind us of 2016's masterpiece 22, A Million), OTNES transforms a tender and tranquil ballad into a sonically stunning tempest – a fever dream of the highest echelon.
How better to put the past to rest, than through cathartic cacophony?
::  Sunburn – Dominic Fike ::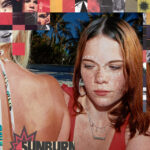 Dominic Fike has returned with his sophomore album, Sunburn, rounding up the latest chapter of his life and telling us that he is all the things of his past and so much more.
Fragments of his youth, the stories on Sunburn tell tales of discovery as he reflects on nature and nurture. A love letter to his hometown in Florida, the sonic world of Sunburn captures what it feels like to be at home – as told through his eyes. It's an intimacy that he shares with us through this project, yet its playfulness never waivers. Bursting with alt-rock guitar rolls and alternative hip-hop, his defining vocal tones draw listeners in seamlessly.
In an industry where most musicians attempt genre-bending sensibilities, Fike consistently succeeds at this with ease. He blends experiences of the past in his lyricism with sonic introspection of the present to make an album that is truly personal, endearing and uplifting all at once. Sunburn closes a chapter and opens up the chasm for his next one, and he embraces this uncertainty with optimism and trust.
In his recent interview with Zane Lowe, he alludes to intending his music to be received as what it is, without placing pressures of deeper meaning as artists often do. Yet to me, these stories of clumsy first loves, teen angst and careless youth pose a symbolic reckoning with his roots, one that has shaped him to be how we know him today – musician, industry trailblazer turned Euphoria-star, and one to watch.
:: "Cinematic" – Katelyn Tarver ::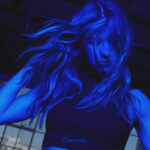 With "What Makes A Life Good?", "Starting to Scare Me" and now "Cinematic," Katelyn Tarver has slowly been releasing song after song with lyrics so vulnerable that they are impossible not to connect with.
"Cinematic" is for those of us who romanticize our lives. It's for people who search for nostalgia anywhere we can find it. Usually we're the people that get made fun of by the realists around us, but what is life for if you can't celebrate all of the moments – big and small. "Cinematic" gives the hopeless romantics' a song that makes us feel proud to be the way that we are, because what's the alternative? Not finding beauty in the mundane?
I get so sentimental over small things
You say I'm obsessed with nostalgia but I think
What's the point of all this livin' if you can't go back and grab it?
Make it cinematic
Prove you really had it
:: "palmtreedays_1644.wav" – easy life ::
Casually, and with barely any warning, easy life today released what could very well become my song of the summer. Growing from a relaxed, dreamy groove into a radiant, blissed-out celebration, the sun-soaked "palmtreedays_1644.wav" is an ode to hotter weather and the good times that come with it. It's a perfect, passion-fueled soundtrack to summer, bringing those coastal beachy vibes to life whether you're down by the water or stuck in a cubicle.
All I see is spaceships as my feet tread the pavement
My stomach's aching
My head is full of razor blades
It's alright, it's alright
But I see these fake puppets collapse
Like a limousine crash
And their terracotta cracks
Seeping water through the gaps
And it's not alright, it's not alright
Because our eyes are always glued to the screens
I haven't seen the sun since the '90s
Fragile like the ice upon which we walk
Sixty channels and nothing on TV
And I flow with the auras and energies
Millennial dreams suffocated in greed
I don't еxpect nothin' for free from the powers that bе
According to the band, this track is about six years old – dating back to the era of their debut release, the creature habits mixtape. "We wrote this ages ago but it didn't see the light of day," easy life's Murray Matravers writes on social media. "We think it deserves a moment. Hope you like it as much as we do. It's fun going back through the archive and finding these little hidden gems, run it up and enjoy."
We could take a cue from Matravers and the easy life team; "palmtreedays_1644.wav" is all about those fleeting moments of reverie, where life is good, and no one and nothing can take that away from us. As they sing in a feel-good chorus:
And I love these palm tree days
Only five minutes late
And I've got my favourite seat on the bus
And I love these palm tree days
If this mood's maintained
Then everything we've got is enough
Take a beat from the grind, pull your head out of the sand, find whatever makes you happy, and dive in headfirst. Life is far too short.
:: "Revelations" – Kim Petras ::
Kim Petras' "debut" album is regrettably underwhelming for fans of her early discography. Still, there are some hidden gems in the collection — specifically "Revelations" from the scrapped full-length release Problématique.
The track features Petras' high vocals and a bridge that we're already dreaming up choreography for. This artist isn't specifically known for profound lyrics, but that's part of the beauty of Feed the Beast and songs like "Coconuts" and "Slut Pop." She doesn't take herself too seriously. It's empowering and just plain fun. ("Minute" from Feed the Beast is another perfectly curated pop song from the release.)
"I'm not looking for salvation," Petras sings in the "Revelations" chorus. "You make me believe in heaven / Touch me, give me revelations / Give me revelations."
:: "Sinner" – The Last Dinner Party ::
Five-piece Brixton group The Last Dinner Party recently released their second single, "Sinner," on June 30. The song has a baroque edge and features a piano-driven, indie rock/chamber pop hybrid sound, with harmonies reminiscent of ethereal choir arrangements.
The song benefits lyrically from its ambiguity and ambivalence, illustrating something that has been perverted that was once innocuous, and highlighting a tear between the potential for discovery of newer, grander things, and the lingering touch of something that once was familiar but has lost its edge inside a churning nostalgia. The erupting chorus replete with dramatic guitars supports the song's lyrical themes. Perhaps whatever has been corrupted can once again become righteous if the narrator reunites with her lover (or maybe, simply, herself.)
The music video supports the baroque, period-esque feel of the music via the band's outfits and the location of an empty banquet hall as the setting for the live performance of the song. Despite having only two songs in their arsenal (including "Nothing Matters" released back in the spring), The Last Dinner Party, all U.K. natives, made their debut Glastonbury performance a mere few weeks ago, and will be supporting both First Aid Kit and Hozier on their respective tours this summer and fall.
:: "Guts" – Caroline Romano ::
Who doesn't like a little churn with their charm? The lead single off her forthcoming EP sees 21-year-old Caroline Romano spilling her "Guts" with a feverish, fiery passion. It's a tempestuous reintroduction to the Nashville-based singer/songwriter, and one that sees her rushing to the fore in a searing, emotion-fueled sonic rampage. Heavy guitars and driving drums create a sense of unabating friction as the artist's voice takes center stage, burning bright as she goes through a series of introspective acrobatics and upheavals.
Guess there's death in introductions
Maybe I have to say something
Cause I want you to think I'm cool
and pretty and stuff like that
Fill my cup and hope its contents
Will maybe slow my stream of conscious
Cause I tend to answer questions no one asked
"I've always had this thing in social settings where I feel like people can see right through me," Romano shares. "When I'm at a house party or a bar, or anywhere with pretty strangers, I just feel completely transparent. I end up wondering if this boy I just met can see all my insecurities, and roundabout ways, and if he can tell that I think he's beautiful in whatever poorly lit room we're in."
"So, in some terrible attempt at compensation, I say too much, or I drink too much, or I go too far down a story I never should've started. I spill my guts to these people as a form of free therapy or self-sabotage, I'm not sure which it is. And then I watch them watch me dig myself further, with my guts on the floor in front of them. That's how I end things before they've even started, and that's what 'Guts' is about. It's frantic and eager and frustrated all at the same time."
Romano's lyrics are about as spot-on as she can get, given the context:
When i get nervous i tend to overshare
And now I'm nauseous and you don't care
But I'm standing in the kitchen
My guts are on the floor
And the ears above that gold chain
They're not listening anymore
I'm throwing up my story
While he's looking at the door
And I hate the smell of Clorox
But my guts are on the floor
So I guess I'll clean em up
Romano has followed "Guts" with the tracks "Mississippi Air" and "This House," and her EP A Brief Epic is due to release July 28th. A cinematic alt-pop eruption in six seductive tracks, A Brief Epic promises to further catapult Romano into the indie spotlight, all but ensuring she becomes a staple of conversation for those lucky enough to discover her new music.
As for "Guts," well… this one's a spirited, soaring anthem for those of us who unashamedly and unapologetically wear our souls on our sleeves.
::  Invaluable Vol. 1 – Delilah Holliday ::
You may know Delilah Holliday as a member of the band Skinny Girl Diet, but I want to introduce her to you as a solo artist, especially today. In fact, her EP Invaluable Vol. 1 has just been released. It's a record that was born out of euphoria and a desire to believe in the possibility of a better world. It explores Holliday's various souls, showing on one hand her clubby and ravey side as in "Burn Money" and "Silent Streets," and on the other her more intimate and sentimental soul, as in "Everything I Ever Wanted" and "Heavens Waiting Room." It definitely puts one in the mood for more, and to find out what Vol. 2 will offer us. Hypnotic.
:: "Summer Sunshine" – Fran Roz ::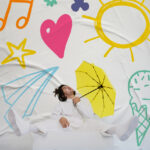 There's a sense of energy that comes with the summer, and Fran Roz brings that in his latest single "Summer Sunshine." With an upbeat opening, Roz adds a bright beat with catchy lyrics that draw in listeners.
Roz comes with a fervor and passion for his music. Growing up in the LA music scene there was inspiration all around. "Summer Sunshine" showcases Roz's versatility in contrast to songs he's released before. Dipping his toes into grunge, hip-hop, and alternative rock–Roz is able to defy genre stereotypes and present a showcase of skills.
There is freedom in variety – and Roz illustrates that freedom in his music and artistic vision. Whether it be to the likes of the alternative scene or pop punk – Roz has the ability to bring life to each song and keeps the listeners wanting more.
:: "Just Like Me" – Sarah Yagki ::
trigger warning: suicidal ideation and cutting
Australian singer/songwriter Sarah Yagki has a way of capturing the magic of intimate moments, and supersizing them for all to see, hear, and feel the raw depth of her emotion. She's done that throughout the past four years, and her latest EP I Love You, I Lied (released March 3) houses countless examples of those abilities in action – but perhaps nowhere is her breathtaking talent more pronounced than on her latest single. Released today, "Just Like Me"is an achingly intense, visceral song of inner and outer pain. It's a song of connection; of life turned sideways; of what it really means to be human, and to feel a world of feelings all at once.
Tried to see the beauty, painful but consuming
I thought that you knew me, and I was wrong
Couldn't help you, to help me
Couldn't save you just to lose me
Tore my heart out, to fill your needs
I wasn't strong
"'Just Like Me' is about watching someone you love, hurt themselves in their lowest points of their own mental health battles," Yagki shares. "The song is about the effects on the person watching someone go through that downfall and trying not to lose yourself in the process of helping them. It's an extremely personal song to me, and the inspiration behind the lyrics are completely auto biographical."
"The song is about how last August I got a call at 11 AM from someone I cared about, who sounded heavily intoxicated, so I went over to their place to check up on them. As I walked in, they were standing in front of me with their arm cut up and as I entered, they slowly walked to their bathroom. I was 22, and the other person was 32. I went to the bathroom, where they were in the bathtub continuing to hurt themselves. I sat with them in the bathtub, trying to stop their arm bleeding, and the entire bathroom was covered in blood. For the remainder of the day, I was between phone calls, trying to stop them hurting themselves, and trying to get an ambulance over. Eventually I was able to but had spent hours getting to that point."
Flashbacks to you, holding your arms
Blood on the floor, but your breaths is warm
And your eyes they've seen it all, that love is gone
Everything we were isn't true
The life I wanted wasn't meant for you
Your eyes they're starting to frighten me,
your eyes they're starting to lie to me
"The heavy change in the song with lyrics, "You'll never, really leave. We'll burn, can't you see" are when I realised that the situation I was in, was going to stay with me, and I was holding onto my own mental strength to not be carried down with it."
"I have lived with CPTSD my entire life, born into a disadvantaged family where I spent a long time in public housing, a single unemployed parent, and was surrounded by situations of domestic violence, suicide, and watching adults around me be impacted by untreated mental health issues. Writing this song was extremely important for me to not just represent the situation I went through on the day I watched that happen, but also to represent this in music. Without writing music, I lose a lot of my memory and music is my way of remembering those moments that have made me human."
(Are you there?) Couldn't help you, to help me
(I saw you there, are you there?) Couldn't save you just to lose me
(Are you there?) Tore my heart out, to fill your needs
I wasn't strong
You're just, like me, you'll never, really leave
We'll burn, can't you see, I use you, you use me
You're just, like me, you'll never, really leave
We'll burn, can't you see I use you, like you use me
"Just Like Me" is all-consuming; Yagki holds nothing back in delivering a raw accounting of her experience, and in doing so, she creates a jarring, yet oddly soothing and deeply cathartic song we will surely come back to time and again in the months and years ahead.
Couldn't help you, to help me
Couldn't save you just to lose me
Tore my heart out, to fill your needs
I wasn't strong
Tried to see the beauty, painful but consuming
I believed that you knew me, and I am wrong
:: "My Shadow Life" – Current Joys ft. Oddbody ::
A comforting, glitchy 97-second reverie, Current Joys' latest release is a dreamy enchantment. Released today, "My Shadow Life" (ft. Oddbody) is here and gone in a flash, spreading an ethereal glow through the air before it gently dissipates into the ether from whence it came:
Please Don't
Leave me on a cold dark night
Let me live my shadow life
Let me cry my shadow tears
Come on baby show me fear
Give yourself Away
Give yourself Away
"My Shadow Life" is  the sophomore single off Current Joys' upcoming album LOVE + POP, out August 4th via Secretly Canadian. Nick Rattigan cites the late Lil Peep as a reference point, and this influence can certainly be heard in the new track's blissed-out production. As for the lyrics, Rattigan creates a sense of unabating, relentless longing and yearning – a kind of bittersweet, ethereal nostalgia that never fully fades from view:
Leave me in the cold dark night
Let me live my shadow life
Let me shed my shadow tears
I wish that your shadows here
Leave me in the cold dark night
Let me live my shadow life
Let me shed my shadow tears
Come on baby give me fear
— — — —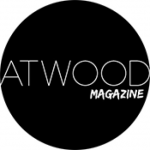 :: Weekly Roundup ::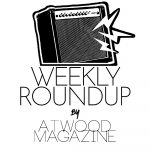 ---
:: This Week's Features ::
---