Singer/songwriter Jeff Pianki opens up about where he's been all these years, the process of making his sophomore album 'Remember It Now', mental health, and diving fully into your art.
by guest writer Phillip Russell
Stream: "Song About" – Jeff Pianki
---
At the end of 2010, singer/songwriter Jeff Pianki self-released his first major record, Paper Window. It was an intimate collection of songs that Pianki wrote "with the intent of exploring memories. Some are mine; some are hers; some are yours." These songs, recorded in the confines of his bedroom, found life and a dedicated audience in Michigan's indie music scene. A few years later, Pianki moved from Michigan to Los Angeles, and outside of a few singles, went off the radar for years. In a recent Q&A on his Instagram, a fan asked why he took such a long hiatus:
"Writer's block/ imposter's syndrome/ self-doubt got the best of me. Then I got an office job and proceeded to spend the next few years slowly figuring out what I wanted by doing things I didn't want to," Pianki replied, posting his answer to his Instagram stories. In May, he released his first major record in a decade titled Remember It Now, which provides a few answers to where he's been and leaves listeners with some questions to chew on as well.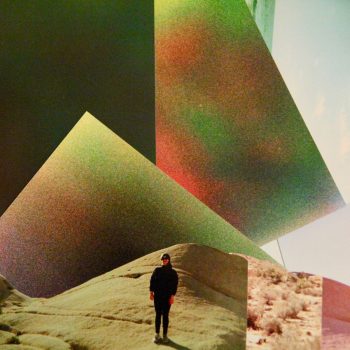 Unlike his previous releases, Pianki collaborated with a producer, Steven James Aguilar, to record this album, as well as several talented musicians including Harrison Whitford on guitar, and James McAlister on drums. Fans of Pianki's previous work will find similar themes around memory on this record, but with his long absence comes a grander sound, clarity, and perspective on these ideas. There is a maturity to this record that is reflected in the vulnerability Pianki shows in his exploration of self and the world he navigates. These songs don't shy away from acknowledging the ways in which we can sabotage ourselves and relationships when we succumb to our anxieties. But Pianki also shows the beauty that comes from fostering honest and open communication with those we love.
It is a surreal experience returning to one of Paper Window's most notable songs, "Missing Parts," after listening to Remember It Now. As if the track was a prophecy, it opens with Pianki singing, "It's been ten years…" It really has been that long, and his fans are so glad to have him back.
Jeff Pianki spoke with Phillip Russell for Atwood Magazine about where he's been all these years, the process of making Remember It Now, mental health, and diving fully into your art. Read about all of it and more in our interview below!
I lied a thousand times
Both to myself and to the ones I love
Thought I'd believe what I repeated enough
But that's not how it works
I took the wrong advice
Tried moving on before I said my goodbyes
How do you move on when a part of you dies?
You learn to breathe when it hurts
-"Black Hole" Jeff Pianki
I've never felt less afraid of being an artist – and that carries a ton of worth for me.
Stream: 'Remember It Now' – Jeff Pianki
A CONVERSATION WITH JEFF PIANKI
Atwood Magazine: It's been about a decade since your last major release, Paper Window. There's been a few singles since then, but obviously a lot has happened in 10 years. What have you been up to since then and why did it seem like the right time for you to release your new record, Remember It Now?
Jeff Pianki: Releasing Paper Window was the culmination of a weirdly unselfconscious portion of my life. More people heard it than I expected, which made me hyper aware of all these areas where I felt underdeveloped as a writer, performer, and recordist. I spent the next couple years playing shows and overthinking my creative process, until I sort of lost my compass. I cancelled an upcoming tour, took an IT job and pretended like my songs weren't a part of me for a while. The next few years were spent trying to figure out what I wanted to do, by doing lots of things I didn't. Eventually, burnout and some important friends helped me realize that writing music is something I need to do. Sharing songs helps me feel more connected to people, and releasing the new record enabled that, as well as opened up space for me to create more.
I feel you on that, sometimes life makes you go down a few different roads before finding the one you're supposed to be going down. There's a clarity in how you write about your life in these new songs that speaks to what you're talking about. I've noticed you embracing social media a lot more now too. Livestreams, Q&As, and more. We're in a wild moment to be releasing a record, how's this experience been for you right now?
Jeff Pianki: I spent a ton of time in the last decade fearing judgment based on my internet footprint. At a certain point I started realizing that I could never be in control of how other people see me, and the best thing I can do is try to contribute in an honest, human way. It's been a challenge, but also very liberating. Making music is possibly the most intimate expression of self that I have, so when I'm sharing that part of me I feel more like myself, and also more connected to the rest of the world. As far as release timing goes, it just feels great to let go of these songs and see how people interact with them. I'm probably not making the best decisions for someone who wants to have a music career, but I've never felt less afraid of being an artist – and that carries a ton of worth for me.
Making music is possibly the most intimate expression of self that I have.
The titular track to the record, "Remember It Now," finds you and your partner moving from Michigan to what I assume is Los Angeles, California. As a fellow Michigander, I've always admired how much our home state comes to life in your songs. I, too, moved out west, and I'm curious what prompted you to? And how, if so, are you finding your new home in LA influencing what you're producing now?
Jeff Pianki: At the time, I felt pretty lost, and not really tied to any particular place. Los Angeles could have been anywhere, and thinking about it now I'm so glad it's where I ended up. My perception of time here is different, as well as what constitutes "normal" behavior. That environment has been helpful for introspection and self-care. Also, finding collaborators out here that match my taste has been huge.
Compared to your previous work, Remember It Now's production is grander incorporating more instrumentation throughout and even some synth elements on tracks like "Elon." What was different for you this time around in your approach to creating this collection of songs?
Jeff Pianki: Giving up control in certain elements of production enabled me to feel more empowered and creatively liberated. Working with Steve, and hiring musicians that I really trust and admire gave me a ton of mental space to explore parts of my creative self that I wouldn't have alone. Also, having players like James and Harrison really expanded the toolkit for building this record.
Yeah, I noticed there is a killer line-up on this record! James McAlister has played on tour with Sufjan Stevens. Steven James Aguilar has worked with Billie Eilish, Red Hot Chili Peppers, Macklemore, and many others. Harrison Whitford, singer/songwriter, and Phoebe Bridgers collaborator plays electric guitar on Remember It Now. I was especially taken by the guitar work on this album. The lively, often howling riffs Whitford brings in create a wonderful interplay with your acoustic work. What was the process like collaborating with all these talented musicians, was it fairly organic or did you come in with a pretty clear idea about the sound?
Jeff Pianki: I knew that I couldn't make this record on my own, and I also knew that I've never had much luck with bands because I have trouble communicating my ideas in technical terms. James and Harrison both have this quality where they pick up on the soul of a song really quickly, and everything they play sounds like a record. Truly, I mostly just laughed the day we tracked drums because James just gets song dynamics so easily. The same thing happened with Harrison. I would maybe give him some abstract language about how I wanted something to feel, or say I wanted a slide part or crunchy rhythm and he'd just run with it. There were a few things like the slide section in Song About that I had a pretty clear vision about, but most of those solos and parts are him reacting and improvising. It was really inspiring to see.
A theme that seems to be a constant in a lot of your songs is ruminating on your past, one of my favorites of yours is "Old Habits." On this record, we see more of this remembering happening, but it's different, there's a lot more of the "now" juxtaposed and pushing against what's remembered. I'm wondering if you could talk a bit about how memory is at play in this record — why are you remembering "it"
now?
Jeff Pianki: For me, music has two massive functions. The first is it acts as a sort of time travel mechanism that allows me to re-experience how I've felt at different points in my life. Second, it helps me process and better understand things that I'm currently experiencing. It's hard for me to differentiate between those two things because they're so connected in my brain. Because my writing is a reflection of how I feel about the world, I think that connection really manifested in the new songs.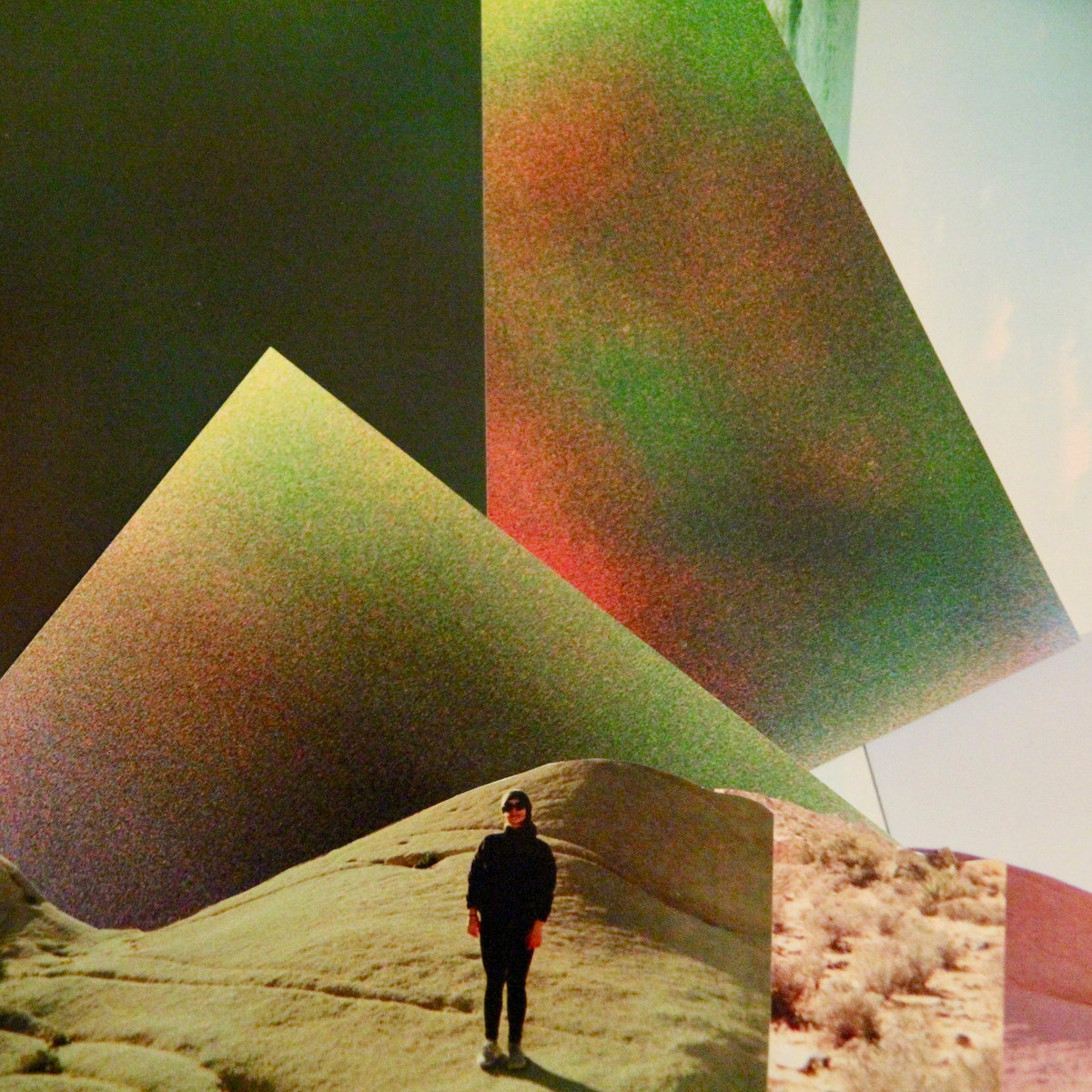 I love the album cover for the new record. When I moved from Grand Rapids, Michigan, to Seattle, Washington, I took a bunch of pictures on disposable cameras the summer before I left. After getting them developed, I found there were so many of those green, grainy, underexposed shots. At first I hated them, but I've grown to find beauty in these shots. The incorporation of them in the cover is visually interesting, but I have a feeling it points toward themes related to remembering on this record. Could you talk a little bit about this?
Jeff Pianki: The ambiguous color/light placement on those photos was sort of exciting to me. Like they represent something I forgot happened, but there's still something interesting that is present in the photos, so something definitely happened. Using them as part of the sky in the cover makes me think about how unreliable our memories are, but also that there's something beautiful about how we piece them together.
I empathize with that sentiment so much. Thinking about how you pieced together these fragments of your life to complete this record, what was revealed to you? What did you learn about yourself, your life, or your music? Maybe it's a little of all of those things.
Jeff Pianki: Making this record was a real exercise in communication, acceptance, and vulnerability. I'm still processing things I've learned as more people respond to it, but right now I definitely feel a sense of bravery and curiosity that I didn't before. Also sometimes I'll catch myself doing things like washing yesterday's dishes and cringing about something I said, and because it's a line in a song it's a little easier to accept and let go of certain feelings that used to have a bigger hold on me.
Given everything happening with COVID-19, I've gotta ask, what has been keeping you going in quarantine? Any movies, music, crafts, whatever! The people need to know, haha.
Jeff Pianki: Making a schedule has been really helpful. Depression and anxiety are easy places for me to end up, so writing to do lists with simple tasks like making coffee, doing laundry, meditating, eating something green keeps me grounded. Also making a point to be kind to myself if I don't accomplish everything on a list at the end of the day. I try to go on daily long walks and listen to music. Talking to friends and family regularly on the phone has been a newer development that started out as a very uncomfortable thing but now is so important to me. Video calls mostly wear me out, but taking a walk with a friend on the phone can be really recharging.
— —
Phillip Russell is a Black writer based in Seattle who has written for a number of publications including Entropy Magazine, Hypertext Journal, The Grey Estates, and more. He holds an MFA in Prose Writing from The University of Washington. Contact him through Twitter @3dsisqo or through his email at Philliprussell422@gmail.com
— — — —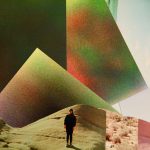 ? © Ryan Muglia
:: Stream Jeff Pianki ::
---