Singer/songwriter Lindsay Lou takes us track-by-track through her spellbinding fifth LP 'Queen of Time,' an intimate and vulnerable album that sees her channeling grief and loss into light, love, and cathartic compassion.
Stream: "Nothing Else Matters" – Lindsay Lou
---
From the loss of her grandmother to the dissolution of her marriage, singer/songwriter Lindsay Lou had a lot to unpack when it came to making her fifth studio album – and even more emotions to process. The years since 2018's critically acclaimed Southland had been good to her in many ways – she had a strong community around her in Nashville, a growing fanbase across North America and beyond, and yet another project to sink her teeth into: Together with friends and fellow singer/songwriters Rachel Davis and May Erlewine, she had co-founded a new folk trio, the Sweet Water Warblers, who released their ten-track debut in 2020.
But for every high, life seemed to deal Lou an equally strong low – and those heavy weights needed lifting. Into herself she dove, processing her grief and writing about her "healing process" in real time – the hardships, the aches, the loneliness and insecurity, the shame and the hope. And yet, the end result wasn't a record dwelling in darkness, or anywhere close to it. Rather, the sweetly stirring Queen of Time is a tender, radiantly warm record of light, love (specifically self-love), and spiritual cleansing. Lou channeled her heartache and inner turmoil into cathartic compassion that comes to life on eleven alternative-leaning indie folk songs brimming with vulnerability, energy, and raw passion.
We were one long night
We were one sweet morning
We were all time
I don't need to live forever
to know I'll always love you
I love you; nothing else matters
We were young and free
We were loud and laughing
We were learning how to see
I don't need to do it over
to know that I was living
I'm living; nothing else matters
Released September 29, 2023 via Kill Rock Stars Nashville, Queen of Time is a breathtaking addition to the 2020s folk oeuvre, and a particularly enchanting musical exhale from Lindsay Lou. Active through both her band and solo work for well over the past decade now, Lou needs little introduction; the multi-faceted artist has dipped not just her toes, but her whole self into the bluegrass, folk, indie, and alternative music worlds, playing both club and festival stages across the country – all to considerable applause from audiences who come for her soul-stirring songwriting and leave empowered and inspired.
Produced by Dave O'Donnell (James Taylor, Sheryl Crow, Heart), Lou's fifth album Queen of Time holds a particularly special place in the artist's heart, its songs having come out of a particularly rough patch in her personal life where loss felt ever-present, and she yearned for stability, balance, and a North Star to show her the way forward.
That guiding light ended up coming from within.
"This album has roots in an experience I had where I saw a literal manifestation of the sacred feminine, following a hallucinogenic ritual," Lou tells Atwood Magazine. "It also has roots in the processing of waves of grief during a very heavy and volatile time. The loss of my grandmother, the end of my marriage, and the overwhelming turmoil of COVID lockdowns…it threw me into a rapid spiritual journey of self-knowledge and healing as I coped."
"My grandmother's passing and her essence run through Queen of Time, and in moments I use her voice to speak to mine. She was this unattainable woman, who gave herself so fully to everyone that she could belong to no-one. She was a woman unto herself. The countless hours I spent at her feet listening to her stories and adventures taught me about the transitoriness of life, and that is what is captured in these songs, which came together amidst deep personal revolution and change."
As Lou further explains, the "vision" (or concept) for this album revealed itself to her over time.
"Queen of Time was written as I navigated a divorce, processed the grief of losing my life mentor — my Grandma, and really, came into my own in many ways. The songs span years, countless co-writes, and bridges relationships, so in the very nature of what this album is, I didn't have a vision for it when it started. I wrote and sang what I felt as it happened."
"Grief is funny like that. It changes you, it awakens you, and in that process it heals you. It's ugly and it's painful, but it's also beautiful because it comes from love. The only way out is through, and we get through it together or not at all. So this album is that journey and self-reflection. We don't know the things we don't know…until we do."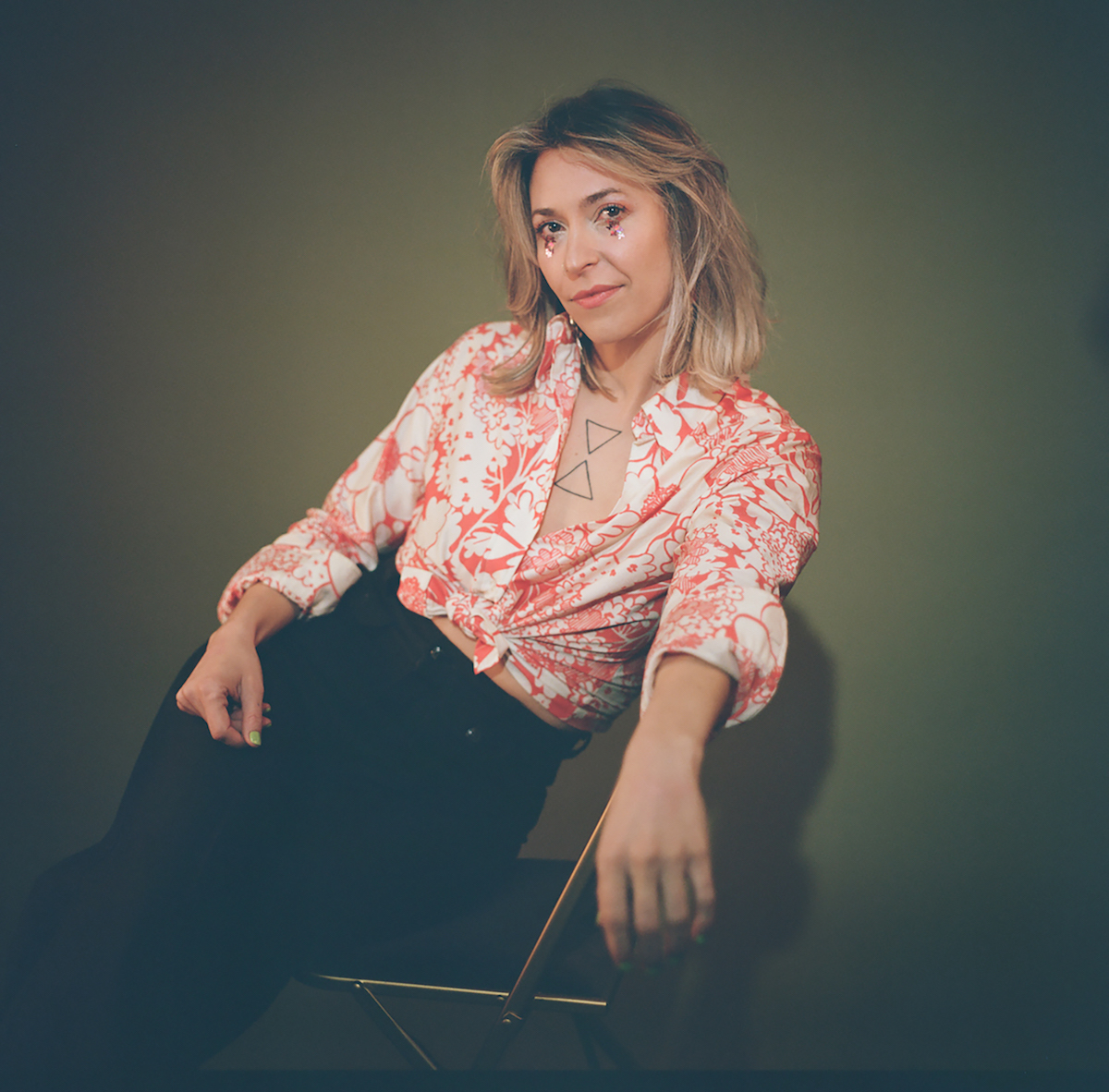 Lou describes Queen of Time as "life-giving hope through radical self-knowledge." The album's title, she says, comes from the song of the same name.
"[It's] a song about self-discovery and the duality of human experience that I wrote years back," Lou reflects. "As the album continued to take shape, those themes remained at its center and this track became something of a cornerstone to it. There's so much power in self-knowledge, and that's what Queen of Time is about. It also pays homage to my Grandma Nancy; she herself was something of an unattainable woman for whom time held no bounds."
What a thrill it is to not be needed
What a drag it is to be all thrills
I'm a wishing well, I'm a wishing well
Check it out, here's a moment to be still
Call it loneliness, call it what you will
I'm the queen of time, I'm the queen of time
Who are you? Who are you? Who are you?
---
While her last album, Southland, was credited as a solo release (as opposed to 2015's Ionia, which is credited to Lindsay Lou & the Flatbellys), Lou considers Queen of Time to be something of her first solo record.
It's "the one I set out to do on my own, with friends and folks I've played with for years," she beams. "On Southland and Ionia, I was backed by my old band the Flatbellys, so there was a comfort in the familiar. Even though you can hear some of those guys in some of the tracks on Queen of Time, this album is entirely my own, my creation and mainly my tunes, and it's about my journey into self-discovery."
"It's also the first album I've made with Dave O'Donnell in the producer chair. He is a real wizard, and he held incredible space for me creatively and emotionally in order to bring this thing to life."
From the gently glistening folk pop of love-soaked opener "Nothing Else Matters" and the buoyant charm, bustling churn of "On Your Side (Starman)" to the smoldering and seductive title track "Queen of Time," the spiritually cleansing "Shame," and the harmony-rich, uplifting and self-empowered "Silent," Queen of Time deserves to be listened to in its entirety.
Snippets (or entire recordings) of candid conversations with Lou's Grandma Nancy make the album's journey an especially intimate and personal experience, and collaborations with artists like Billy Strings and Jerry Douglas add extra depth and color to an album already brimming with both: Lou is the undeniable shining star of this album, and it shows in everything from the poetic, powerful words she sings to the raw emotions she evokes in every single stunning performance.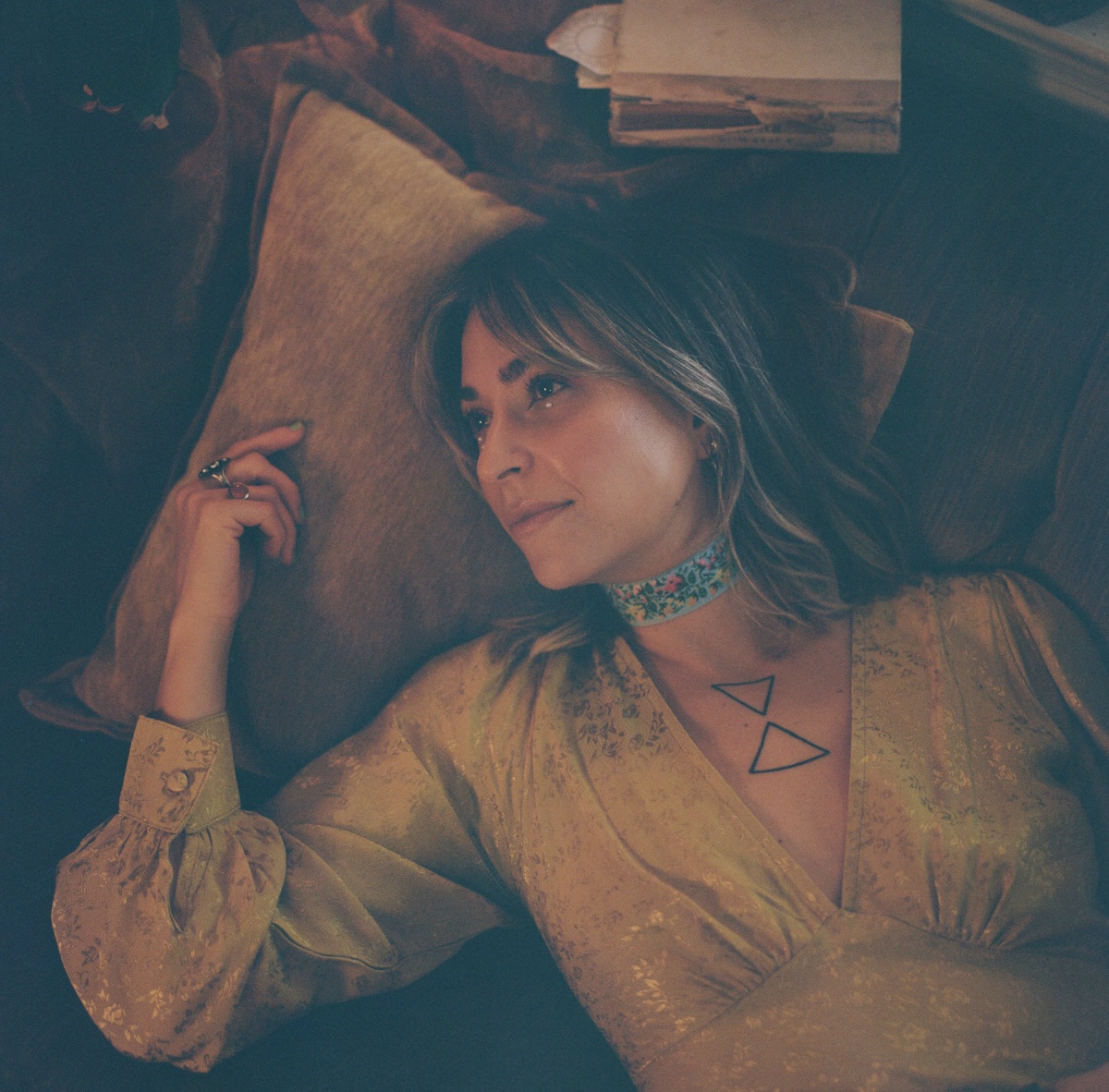 If this is indeed her "first solo record," then it will go down in the books as one hell of a debut – an irresistible, achingly intimate and breathtakingly beautiful best foot forward for Lindsay Lou.
"I hope it leaves the listener feeling less alone, comforted, and more awake to who they are," Lou shares. "It's felt good to release… like I can finally move through all the things I was holding onto while making it. It feels like I've come out the other side, stronger and more myself."
Experience the full record via our below stream, and peek inside Lindsay Lou's Queen of Time with Atwood Magazine as she takes us track-by-track through the music and lyrics of her fifth studio album!
— —
Stream: 'Queen of Time' – Lindsay Lou
:: Inside Queen of Time ::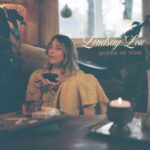 — —
Nothing Else Matters (feat. Jerry Douglas)
Maya de Vitry/Phoebe Hunt
This song is one for anyone who's left a relationship while still loving. Situations change, relationships change. Love doesn't change, or else it was never love at all. Jerry Douglas has this magical thing about his playing that's both tender and uninhibited. It feels like rainbows bursting out of your chest. He was the perfect icing on the cake of such a beautiful song, penned by two of my favorite writers, Maya de Vitry and Phoebe Hunt.
Nothing's Working (feat. Billy Strings)
Lindsay Lou/William Apostol
Billy and I started this song years ago. I wrote most of the lyrics. We started out by thinking of those who have struggled in a system that does not support them – whether it be those who struggle with mental health issues, or addiction and financial issues, like my aunt who robbed banks to support a gambling addiction.
We went on to finish it in the summer of 2020 on my front porch. When he left my porch, the creative flood gates opened. Two weeks later I divorced my life partner. My direction was "Primus" or "Metal" for the drums, and I like the way it turned out with a vaguely Eastern flavor. There's also triangle on the instrumental section, and it fits somehow. The electric guitar/dobro interweaving is sweet, especially considering how much Billy [Strings] and Anders [Beck] have done this together over the years at shows or festival picks here and there. Billy also recorded this song with his band and released it on Renewal.
I Can Help
Billy Swan
I first heard this song in the weeks after I left my marriage. I was staying with Sierra Ferrell, and we were spending a lot of time on the river in our kayaks. It was an excellent summer, especially under the circumstances, for that reason. She was such a sweet mama to me when I needed her, and I think of her when I sing it. I like the slide guitar on it. It gives me some warm fuzzy bluesy Bonnie Raitte vibes that really float my boat.
On Your Side (Starman)
Lindsay Lou/Jon Weisberger
A perspective shift on time. I rewrote this song three times before it finally settled and said what I wanted it to say. In this age of insecurity and anxiety, sometimes I think we all just need to feel like someone is on our side, in our corner, holding space for us.
Love Calls
Lindsay Lou/PJ George III
This song captures some very special moments captured with my grandmother. The matriarch of a large family, a rainbow gatherer and educator, my Grandma Nancy was full of stories, and as she aged, I wanted to be sure I had a record of them. I now have hours of our conversations recorded, and this song is a look at that and the feeling of sitting at grandma's feet, hearing her reassure me that everything would be okay.
Queen Of Time
Lindsay Lou
I wrote this back when I was in the thick of touring with the Flatbellys, circa 2016. A friend of mine asked if it was the title track when I played him the record. This track feels like a cornerstone of the album as it's all about self discovery and is one of the oldest tracks of the bunch.
Rules
Lindsay Lou
Some rules are made for keeping the peace and honoring the autonomy of our neighbors. Some rules are based on respect for others. And then there are those rules that just don't make any sense. Maybe they're based on some antiquated social construct, or who knows what. This song is about the latter. The ones that I think it's our civil duty to break. Sometimes going against the grain is just what's needed.
Needed
Lindsay Lou
I love how the many layers of Dominic Leslie's mandolin tremolo on the chorus and PJ George's sweet piano playing brought this song to life. This song is the epitome of introspection and personal revelation.
Shame
Lindsay Lou
I finished this song the same day I finished "Needed." The music video is especially poignant for the message. Each of my albums has a song that scratched my punk rock itch, and this is it for "Queen of Time"
This Too Shall Pass
Lindsay Lou/Grandma Nancy
A snippet of a conversation where my grandmother talked me through the fear and sadness of her death. (My fear and sadness, lol. She was like the Buddah when it came to the problem of life and death.)
Silent
Lindsay Lou/Phoebe Hunt
I wrote this chorus after I finished reading Ishmael by Daniel Quinn. As our collective consciousness evolves it becomes evident that what "mother culture" whispers to us might not be the guide we need.
— —
— — — —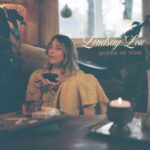 © Dana Kalachnik
:: Stream Lindsay Lou ::
---