Looking back while moving forward, Gold Connections' energetic and easy-going "Locust Days" nicely encompasses their forthcoming EP 'Like a Shadow.'
Stream: "Locust Days" – Gold Connections
[soundcloud url="https://api.soundcloud.com/tracks/523939941?secret_token=s-0m7Fl" params="color=%23000aff&auto_play=true&visual=true&hide_related=false&show_comments=true&show_user=true&show_reposts=false" width="100%" height="300″ iframe="true" /]
---
In control, yet not in control; pride, embarrassment; light, darkness. These are contrasting moments and emotions that are easy to put together when looking to the past. They may be felt with relief or disappointment or both- It's all part of the craziness of life that becomes intensified when moving forward.
The locust days are over
The locust days are gone far-gone
The singing trees
The dancing parties
The locust days are gone far-gone
Atwood Magazine is proud to be premiering "Locust Days," the latest release by Gold Connections, the musical project of Charlottesville-based musician Will Marsh. The song has a classic indie rock feel, a guitar riff setting a steady pace while Marsh's vocals are conversational and raw. Looking back on a not-so-distant time with part fondness and part uncertainty, it's a focus on transition that fits within Gold Connections' up-and-coming EP Like a Shadow (our  March 1).
"Like a Shadow is about the struggle to move forward into a world that seems both infinitely precarious and abundant," Marsh tells Atwood Magazine. "It's EP on aftermath, written through a mixture of fear, melancholy, and lust for life."
In "Locust Days" lust for life is paramount. There's a sense of being tangled up in a mix of emotions: A show in Richmond and embarrassment in front of the crowd, a drive to Washington and watching the day turn to night with a sigh like why do things have to end. A sudden realisation of your place on Earth and an overwhelming feeling of loneliness.
Do you ever feel like the last man standing
Or the girl who fell to Earth?
Your friends are gone
Like a drunk on the Autobahn
The locust days are over
My God, far-gone
My love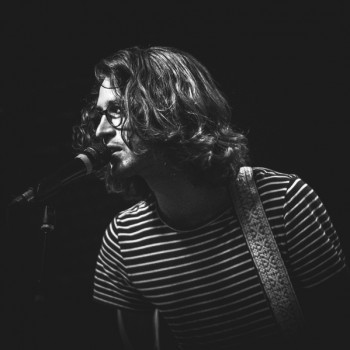 "I wrote these songs at the beginning of a strange period in my life­­," Marsh continues in regards to the EP, "marked in equal parts by graduation, the election of our new president, the end of a relationship, and the fulfillment of my lifelong dream to record a studio album. Reality was shaken and the range of possibilities was shifting." With "Locust Days", there's a moving through time with others, holding shared experiences that could be taken for granted. Towards the end, independence cuts in and the possibilities become more solo-oriented- 'Do you ever feel like the last man standing/ Or the girl who fell to Earth?/ Your friends are gone'- before an increase in intensity.
With the Like a Shadow EP, the title track is a chugging of guitars and raspy vocals, desperation mixed with motivation, while "Turn" is sunnier, softer, a motion of being whisked away in psychedelia- the unpredictability, perhaps, of the kind of possibilities that can lie ahead. "Locust Days" sits somewhere between the two, drifting thoughtfully but with feet stomping firmly on the ground in time with the rhythm. 
Remember that drive to Washington?
The sun was bright and high above the west
When it fell we sighed
Smoking cigarettes on the roadside
The locust days are over
My love
"I wasn't experimenting with college friends, or nailing it down with hired guns, but playing in my own band," Marsh says of the differing approach to making of this EP.  "We were able to evoke the grittier lyrical themes with our weathered camaraderie and live energy." Gold Connections' first release in 2017 was a self-titled EP of brooding rock produced by Car Seat Headrest's Will Toledo. The follow-up, 2018's "Popular Fiction" was Marsh creating his own path, drawing upon influences spanning decades and guitar-centred genres. In Like a Shadow there's a deeper dive into the self, further using one's own experiences to conjure up music that people can immerse themselves in.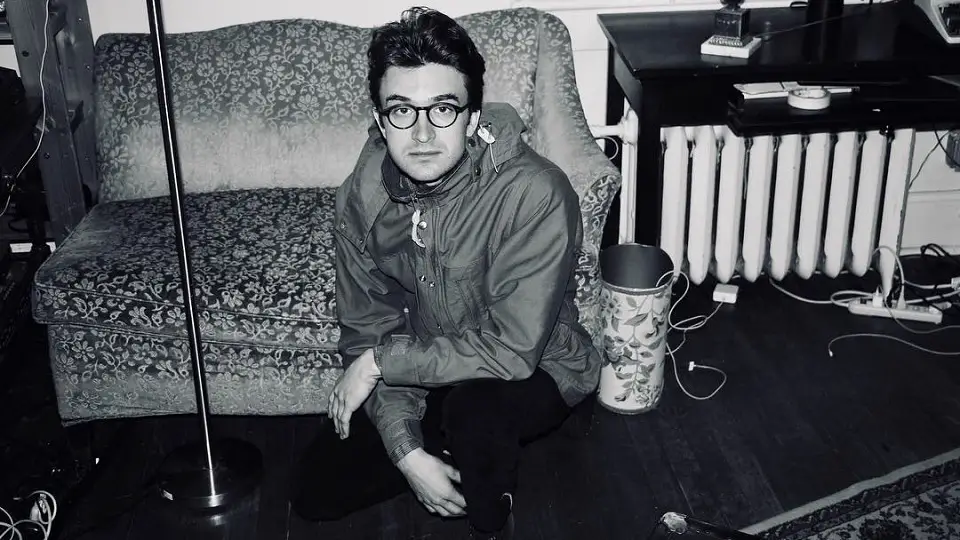 The moments addressed in "Locust Days" follow the same structure with the ending lines of each verse, 'The locust days are over/ My god', dragged out and repeated before a sudden drop in key. It's like a resignation, a sigh, of relief or disappointment- A merge of living-in-the-moment escapism and the less glamorous realities. Throughout it all, we trudge on.
Summertime represents a lot in terms of lightness and memory-making and it's always followed by a period of transition (autumn being a prominent season of change). 'summer all the time/ summer all the time/ summer all the time/ we want summer all the time' goes the conclusion of "Locust Days", the lines repeated while emphasising the yearning for the long days of sociability that the season tends to connote. The last lines reiterate this. 'we want summer all the time/ Because we're bummed out all the time'  as though summertime is tantalising and to be in the season is to banish all horrors.
Like a Shadow is a new chapter for Gold Connections, "Turn" being produced and performed entirely on Marsh's own. Easily listenable and released right before the EP, "Locust Days" nicely encompasses what this next stage entails.
Stream: "Locust Days" – Gold Connections
[soundcloud url="https://api.soundcloud.com/tracks/523939941?secret_token=s-0m7Fl" params="color=%23000aff&auto_play=false&visual=true&hide_related=false&show_comments=true&show_user=true&show_reposts=false" width="100%" height="300″ iframe="true" /]

— — — —
? © 2019
:: Stream Gold Connections ::