This Black History Month, Atwood Magazine has invited artists to participate in a series of essays, interviews, reviews, poetry, playlists, and more features in recognition of, and out of respect for the symbolism and significance of this month.
---
Today, acclaimed Los Angeles singer/songwriter India Shawn dives into the depths of her intimate, groovy new song "Too Sweet" (ft. Unknown Mortal Orchestra) as a part of Atwood Magazine's Black History Month series. The artist's first single of 2021 arrives on the heels of a standout 2020 that found Shawn collaborating with the likes of Anderson .Paak ("Movin On'") and 6LACK ("NOT TOO DEEP") – both of which helped catapult the artist to over 10 million global streams. A seductive affair of the heart, "Too Sweet" reframes broken romance in an empowering light, finding strength in oneself and affirming one's own worth and value. It's an inspiringly buoyant and sunny bit of smoldering R&B tinged with alternative influences that help make it a standout of Shawn's blossoming career, and a refreshing start as India Shawn looks ahead to an exciting and busy 2021. 
"I remember watching an interview of Aaliyah talking about her love for alternative music. I think that's where my deep dive into alt & indie rock began. It's been a goal of mine for years now to create the kind of music that I listen to. I'm happy I've finally manifested that with 'Too Sweet' ft. Unknown Mortal Orchestra." – India Shawn
•• ••
You can't blame it on the alcohol
We both know what you came here for
You got me doin' rounds 'round your thoughts
Tell me what you want? Oh-oh, oh
You're good with your lips, you feel right
Your words took me places at the right time
Well, now you're cold 'cause you ain't felt a soul so free
Guess that's 'cause
You ain't met a woman like me
Who love too sweet, oh-oh, oh-oh, oh-oh
Got a taste and now you can't speak
I know that you're weak, I see
I'm too sweet that's what you love 'bout me (Too sweet, too sweet)
I'm too sweet that's why you can't reply (Too sweet, too sweet)
I'm too sweet that's what you love 'bout me (Too sweet, too sweet)
I know that you're weak, I see
– "Too Sweet," India Shawn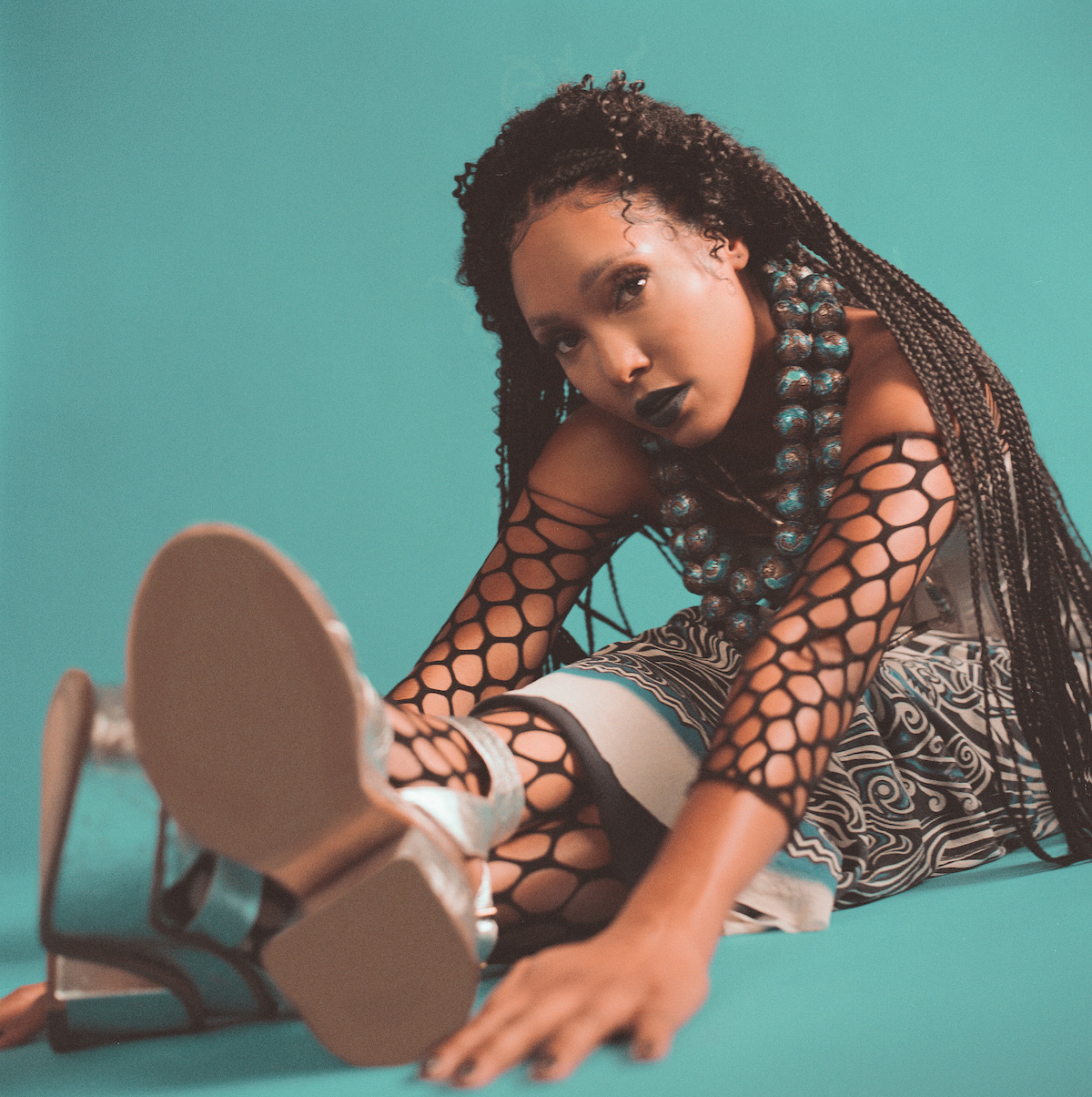 •• ••
A CONVERSATION WITH INDIA SHAWN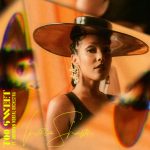 Atwood Magazine: Thanks for taking the time out today, India! First of all, "Too Sweet" is a fantastic song and I was enamored the moment I heard it. Can you share a little about the story behind this song?
India Shawn: Thank you so much!! It's one of my faves from the forthcoming album. I was inspired to write this song after being ghosted. I was hanging with a guy friend, we cracked open a bottle of pinot noir, had a beautiful convo, and shared a lil moment. I was so excited about him the next day — I really felt like he was a match, but he ended up going ghost on me. Instead of writing another sad love song, I decided to reframe the story and empower myself by saying I was just too sweet for him! – that's why he's at a loss for words.
How do you feel "Too Sweet" reintroduces you and captures your artistry in 2021?
India Shawn: I think it just builds upon the groundwork I laid for the project in 2020. The production is incredible, the songs are really good. I'm 4 releases in, and the music is consistently soulful yet genre-bending. It's fresh! I love that the UMO feature shows versatility and the range of my musical taste and relationships.
What was your experience like working with Unknown Mortal Orchestra? How did that change your musical dynamic?
India Shawn: I've been a huge fan of Unknown Mortal Orchestra for years now! I covered and made a video for their song Multi-love back in 2016. Musically, I live in a space of combining alternative elements with my natural R&B style and inclinations, so I had D Mile (exec. producer) flip a UMO track called "A God Called Hubris" and it became this super sick idea for Too Sweet. At that point I had no clue UMO would actually be featured on the song, nor did I have the audacity to ask lol. I originally wrote a bridge for the song. Fast forward, my team sent the track out to Ruban of UMO last year, and he hopped on it! I'm honestly still in shock. Never getting over it.
This song really reminds me of the early '00s and honestly the music i grew up with. What was your mindset musically approaching this track?
India Shawn: Looove that era! I was vibing more than I was trying to critically approach it a certain way. I love everything D makes; It's not difficult to tap in to inspiration when I'm working with him. After we flipped the UMO joint, it was really just a matter of finding sweet melodies that captured the concept and feel of the song.
Your lyrics tackle self love and self expression quite beautifully - what is it about this topic that inspired you?
India Shawn: Thank you! I've been single for 4 years now. In this time, I've done a lot of self-work and self-reflection. I write what's real for me, so naturally, the songs mirror where I am — being with myself, enjoying myself, and just trying to level up to the dopest version of me.
Do you have any personal highlights from the songwriting experience of bringing this music to life?
India Shawn: What I remember quite vividly was the FUN I had writing the song with my boy Varren Wade. I felt excited about getting this idea out in a way that I'd never heard before. It's empowering but still cheeky and flirty. We were both so charged up that night. My mgmt had gotten me a ticket to join them at a Drake concert at the Forum that same night, but I was feeling so high creating Too Sweet that I missed pretty much the entire show (I made it for the last 2 songs).
As a lyrically forward artist, do you have any favorite lyrics in this song?
India Shawn: "…now you're cold 'cause you aint felt a soul so free — guess that's 'cause you aint met a woman like me, my love is too sweet." I like to touch on the spiritual in my music. In that line I'm saying you haven't encountered an energy like mine, and maybe there's some fear there of the unfamiliar.
What do you hope listeners take away from "Too Sweet"? What have you taken away from creating it and now putting it out?
India Shawn: I hope listeners feel confident that I'm going to continue to deliver fresh bops. In creating it, I realized you can really alchemize your pain through the written word. My favorite part is releasing it into the world to touch and speak to people in ways I didn't intend or imagine. That's the magic and power of music. That's the most beautiful part.
— —
Stream: "Too Sweet" – India Shawn
— — — —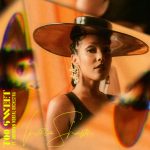 ? © Rob Julin
:: India Shawn ::
---