A buoyant soundtrack to heartache and turmoil, singer/songwriter John Smith's sixth studio album 'The Fray' is a raw and expressive outpouring of stunningly immersive folk full of light, warmth, love, and resilience.
Stream: "Friends" – John Smith
---
I saw the future with eyes wide open
Across a river of fallen leaves
And though you're gone I was kind of hoping
You'd still be there to shelter me
And I would find some sanctuary
In true singer/songwriter form, John Smith has channeled the past year's pain into sheer and utter beauty.
A buoyant soundtrack to heartache and turmoil, Smith's sixth studio album The Fray is a raw and expressive outpouring of stunningly immersive folk full of light, warmth, love, and resilience. A communal effort featuring some of England's finest musicians, The Fray is a testament not only to Smith's individual staying power, but also to the human race's collective perseverance through hardship: That resilient spirit and inner strength that pushes each of us forward, onward into an unknown, yet hopeful future. Pain, loss, isolation, sadness – these are all a part of life, and they will knock us down. Smith's music reminds us that we will rise again, stronger than before.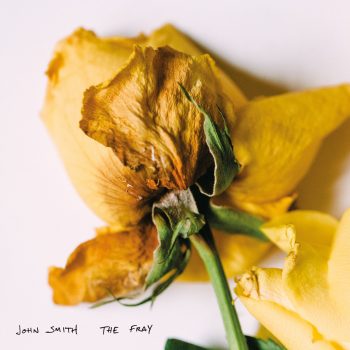 A funny thing has happened to me lately
The things I used to do just seem to pain me
The work I did to feel invigorated
Escapes me when she walks into the room
I stride on through the weeks as though I've purpose
But the weight of paying bills just makes me nervous
When she goes to sleep I plot our fortune
Forgetting to leave most of it to chance
I pull the curtain, go to bed
Hush the voices in my head
Trouble gently disappears from view
I lay beside you in the dark
With just the beating of your heart
I know the best of me is here with you
Released March 26, 2021 via Commoner Records / Thirty Tigers, The Fray is a resounding reminder that the best singer/songwriters get better and better with age. John Smith's sixth LP is a stirringly introspective, cathartic twelve-track journey through darkness; what he finds, in soul-searching lyrics and smoldering acoustic arrangements, is its own kind of inspirational, rejuvenating therapy.
A reaction to all of 2020's personal and global upheaval – from the pandemic, to a lost pregnancy and a parent's cancer diagnosis – The Fray is the most honest and visceral offering of Smith's decade-plus long career. "It came about as a direct result of the headache and heartache of last year… Everyone I know was going through it, to some small or great extent. My family was no different. We had several pieces of bad news and my reaction was to close the curtains and pick up a pen," the Devon-based artist tells Atwood Magazine, bringing himself back to The Fray's nascence. "It was recorded in the big open space of Real World Studios, and you can hear the room. I wanted to work there, inviting the space to be a participant in the recording. It's also a more optimistic and upbeat record than I've made before. It's also the first time I've asked anyone else to play lead guitar on my songs. I was fortunate to have Bill Frisell and Kenny Pattengale on board."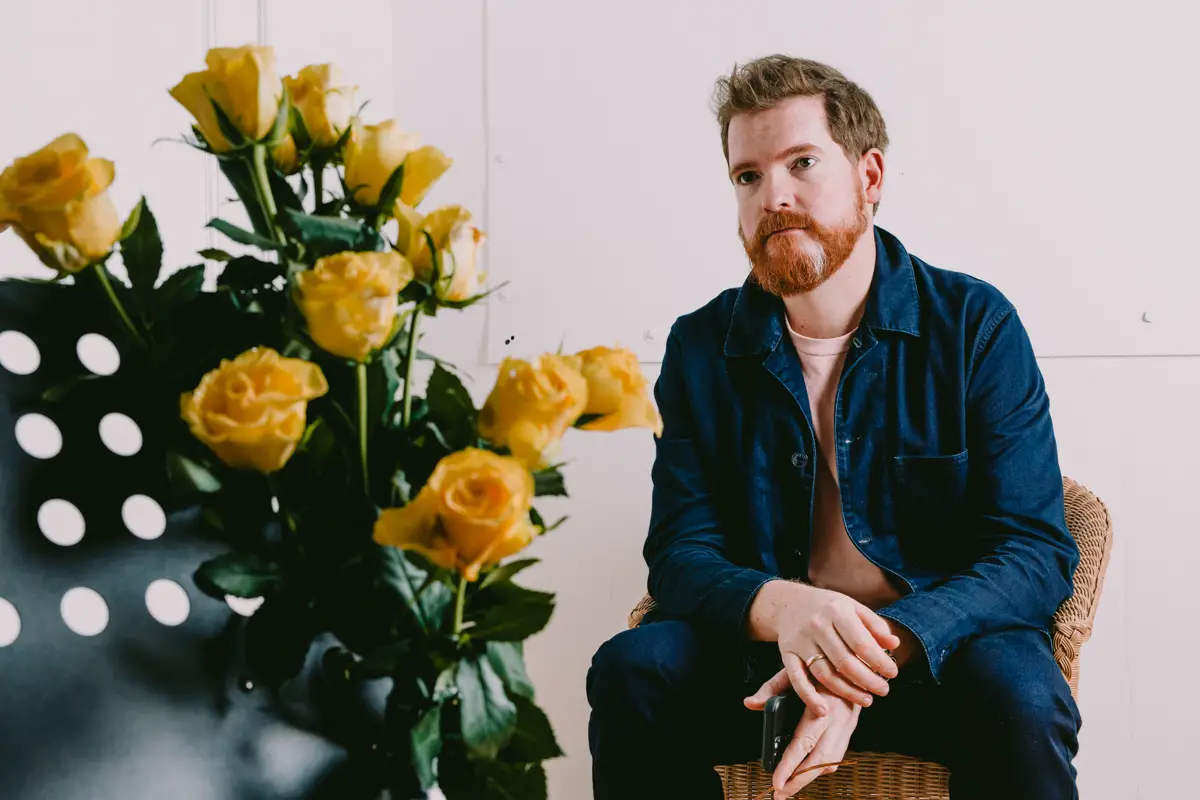 The album is about being in the thick of it and looking for a way to cope without going nuts.
Additional featured artists include Lisa Hannigan, Jessica Staveley-Taylor of The Staves, Sarah Jarosz, Courtney Hartman, and The Milk Carton Kids. Connecting with many folks digitally during the UK's lockdowns, Smith found a way to turn what could otherwise have been an isolated, solitary endeavor into a resounding group effort. "I just wanted to make the most of these songs, collaborating with people I admire and respect," he says. "The recordings were very much informed by my collaborators' input. I recorded the bones of twelve songs in the first two days and sent rough mixes across the ocean, for people to record their parts in their home studios. When the recordings came back, I bounced off them and moved forward as instinctively as I would in a live, in-person studio session. It was quite a learning experience."
For what it is and how it was made, The Fray truly is a collaborative masterpiece. "We all work in the same office, if you know what I mean," Smiths says of how the collaborations came to be. "I've played shows with most of the people on the record: Sarah Jarosz, The Milk Carton Kids, Lisa Hannigan and Courtney Hartman. I know Jessica (of The Staves) from college. My friend and mentor Joe Henry introduced me to Bill Frisell. When he said yes to playing guitar on my record, I thought I might be hallucinating. Closer to home, the core band are all people I've worked with in the past. Ben Nicholls has played bass on my last three records. I hadn't met Jason Rebello before, but now I'll have to play with him at every opportunity. He's an extraordinary pianist."
Of the songwriting process itself, Smith explains that he "wrote the songs over the course of a few months and very quickly realised who I wanted to invite to the session. There was a lovely intimacy in the process, of course; being given an unvarnished vocal track always implies a certain amount of trust. It was an indescribable joy to hear those vocals in the mix for the first time. If someone like Sarah Jarosz sends you a vocal file, you know it's going to be beautiful."
I have built my life around the communion of live music. It's always been about gigs. Without live music I don't feel quite so alive. Sharing in the music and building relationships around it. I met some of my best friends on tour; I met my wife at a gig.
Smith's first studio record since 2019's Hummingbird (interestingly released on the exact same March weekend two years ago), The Fray maintains its predecessor's uncanny energy and charisma. For a set of songs made from and during hardship, it's an impressively radiant collection. "I practised hard before the session, so that I could record everything in seven days and allow space for my musicians to live and breathe in the songs without rushing," Smith says. "To my ear, it sounds like people playing by the seat of their pants, which I really dig. The songs were still fresh when I went in, so I made sure I played them properly and sang my guts out."
That passion and intensity shines throughout The Fray's 50-minute run – from the hot-on-the mic entrance "Friends," to the hearty finale "One Day at a Time," whose title (and chorus) remind us to slow down and soak in the fleeting moments making up our days.
For Smith, a few highlights include the album's title track "The Fray," "Sanctuary," and "Hold On."
"I was very happy with (the title track's lyrics)," he says: "It's up all night, down all day, I don't know where I'm headed but it seems I know the way, I'll wait for the lights to fade out and walk into The Fray, we all end up there anyway. This just about sums up my experience of adulthood."
"'Sanctuary' is [another] good one, I think," he continues. "I co-wrote it with Jonathan Quarmby, who is a beautiful and instinctive writer. I think perhaps 'Hold On' is one of my better songs. I wrote it and immediately felt like I'd said what I wanted to say, which doesn't happen as often as I hope."
"There was [also] a beautiful moment in which Bill sent me seven or eight different takes for 'The Best Of Me.' We ended up using a section of one take as an intro to the song, Ben and I playing under it. It felt like we were all playing together, it was a pretty spectacular moment."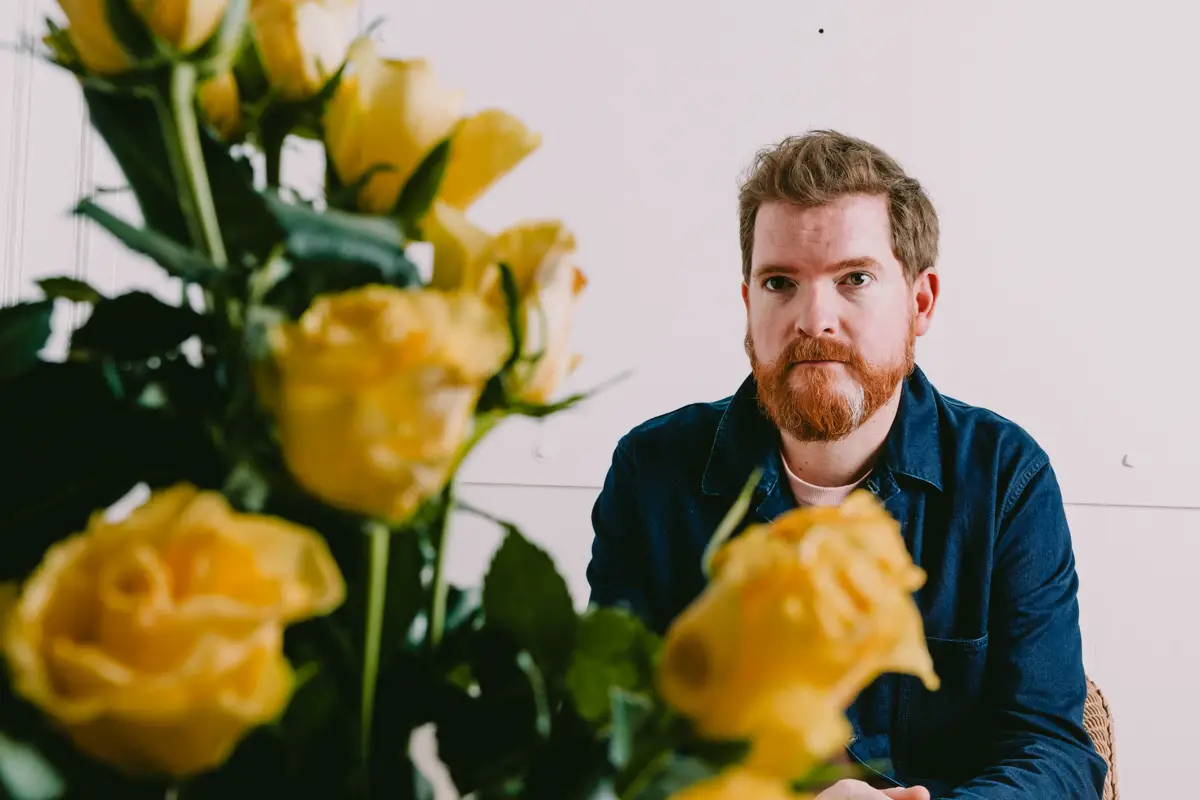 Of course, these are just some of the several special tracks gracing The Fray. Listeners can also lose themselves in the booming chorus of "To the Shore," the gilded vocals of "Eye to Eye" featuring Sarah Jarosz, the haunting waves of harmony ebbing and flowing in "Just as You Are," and beyond. It's an hour-long musical therapy session: Every song may not be a lesson learned, but it's certainly a weight off the chest.
"I feel good about it," Smith says, stepping back to consider the project as a whole. "I managed to say what I needed to say and I feel more calm, more balanced in my life, because I wrote these songs. Writing is therapeutic, I suppose. I also think it's the best-sounding record I've made, thanks to my collaborators. Whilst it's true that I do want people to enjoy the album and connect with the songs, I'm also aware that I have no control over their reactions, so I try not to worry about it. This one bloke came up to me after a gig and told me that a song of mine had convinced him not to kill himself. Any good feedback that comes my way now is a bonus."
Experience the full record via our below stream, and peek inside John Smith's The Fray with Atwood Magazine as the singer/songwriter goes track-by-track through the music and lyrics of his sixth LP. This is one album you won't want to miss.
— —
Stream: 'The Fray' – John Smith
:: Inside The Fray ::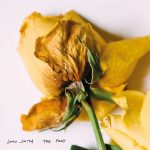 — —
Friends
I wrote this song for my friends. Some of them feel more distant than others, after a year without contact. The ties that bind these friendships are not lost or forgotten. They're still there, as tight as ever. I imagine a lot of people are feeling this way, to some extent.
Hold On
This is a song about the passing of years, living through good and bad times. It's about the need to keep the faith in yourself and your mission, to cling fast to the people you love. If we don't hold on, we're lost.
Sanctuary
Looking back in order to look forward. Knowing where you came from, regretting the passing of an old flame, recognising the mistakes we made, understanding how better to do it next time.
Deserving
Learning to be unselfish and present in a relationship with a partner can be one of the hardest tasks of a day. This is a song about doubt and then, the certainty that it's going to work.
The Best Of Me
Again, a song about finding one's place within a larger whole. Letting go of the worry, forgiving past sins. Concentrating on the heartbeat, the sound of a breath, allowing yourself to feel what's right around you. It helps to have Bill Frisell playing on it.
Star Crossed Lovers
I wrote this song for all the couples stuck indoors, home schooling, home working, maybe at each other's throats a little too often. We're all there, our true selves, we're under there somewhere.
To The Shore
Looking forward! Not looking back. Accepting and welcoming the deluge knowing that we can learning from it and grow stronger. It's about feeling overwhelmed but keeping an eye on the horizon for the good things that can come from hard times.
Eye To Eye
It's a plea for understanding. It's about the desire to hold someone's gaze and feel a sense of belonging, to make up for lost time.
Just As You Are
This is an old-fashioned love song. If you're entirely devoted to a person and accepting of their faults, it's no work to love them just as they are.
The Fray
Another song about reconciling with the past and using your experiences to sharpen your sights on the path forward. Holding onto hope and not letting it die.
She's Doing Fine
This one is about recovery. Sometimes it's hard to be the one watching and waiting in the wings, unable to offer much but words of encouragement and a few hot meals. However, there's tremendous relief in witnessing the small steps.
One Day At A Time
My life changed when I became a father. Since then I learned about the grief of losing a pregnancy. For a father it is a powerful sadness, abstract in nature, somehow distant but entirely visceral. I needed to write this song; it helped us to heal.
— —
:: stream/purchase xxxx here ::
— — — —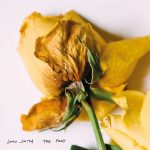 ? © Elly Lucas
:: Stream John Smith ::
---