Rag'n'Bone Man's sophomore LP 'Life by Misadventure' is a raw and candid record volunteering Nashville grit and modern soul.
Stream: 'Life By Misadventure' – Rag'n'Bone Man
---
Shortly after his meteoric rise and the release of his debut record, Human, Rag'n'Bone Man secured his first UK Number one album. Following suit, the soulful singer recently topped the charts again with his second full-length offering, Life by Misadventure (released May 7, 2021 via Columbia Records).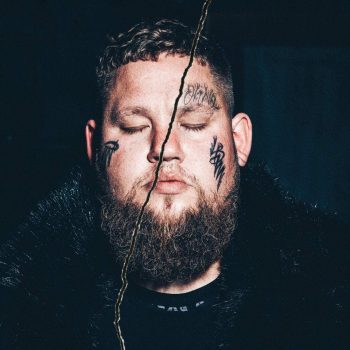 However, for Rag'n'Bone Man, chart positions are at the back of his mind. "I'm not in it for that," he tells Atwood Magazine. "For me, if the song or record goes to number one, that means I'll get to play to more people, and that's the most important thing to me. My ambitions have never been to top charts; they've always been to play to more people, go to places that I haven't played before, and play in front of audiences that I've never played to before."
Unfortunately, as is the case for most artists, live performances have been unfeasible over the last 15 months. But that all changed for Rag'n'Bone Man on May 11th at the 2021 Brit Awards. Performing with P!nk and the Lewisham & Greenwich NHS Choir, Rag'n'Bone Man's rendition of his new track "Anywhere Away From Here" was heartfelt and powerful. The performance marked a welcome return to live music in the UK, and as the song came to a close, you would be hard-pushed to find a dry eye in the room, and that's including Rag'n'Bone Man himself!
"If you had seen what was going on underneath those sunglasses!" he admits. "I was really emotional, and I get emotional thinking about it now."
Rag'n'Bone Man's Life by Misadventure is a raw and candid record volunteering Nashville grit and modern soul.
With that fresh number one record under his belt, an upcoming tour on the way, and a new fatherly outlook on life, Rag'n'Bone Man sat down with Atwood Magazine to talk about Nashville, doing right by his son, and embracing emotion.
— —
A CONVERSATION WITH RAG'N'BONE MAN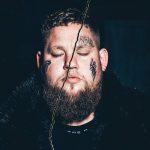 Atwood Magazine: The last 15 months have been a bit wild. How have you been doing? What have you been up to, to keep yourself sane?
Rag'n'Bone Man: I've been lucky because I had a lot to do after the bones of the record were finished, and it's been quite time-consuming. I built a photography studio in a big barn that I have, so we turned that into the album artwork. We built a room within a room, and that's what you see on all of the artwork. So, that was pretty cool, and it gave us something big and time-consuming to focus on.
This new record has quite a different style to your debut, Human, and from what I've read about the release, that was a purposeful decision on your part. I think it's worked out wonderfully for you, but when you change your sound, does it make a record release more anxiety-provoking because you're not sure how people will receive it?
Rag'n'Bone Man: I was kind of excited about it, to be honest. I like rattling cages, and I think sometimes it's nice when what you expect isn't what you get; I really, I really like that. For instance, a band like Biffy Clyro, every time they come with a new record, whatever you expect is not going to be what they give you. They're just really great at reinventing their sound. But, when you do reinvent your sound, you have to keep the core so that the songs still stand out. You can't get lost in the vibe because it could be a great vibe, but if the songs aren't memorable, then what have you got?
It's still got to be you, but have a new twist on it.
Rag'n'Bone Man: It's just packaged differently.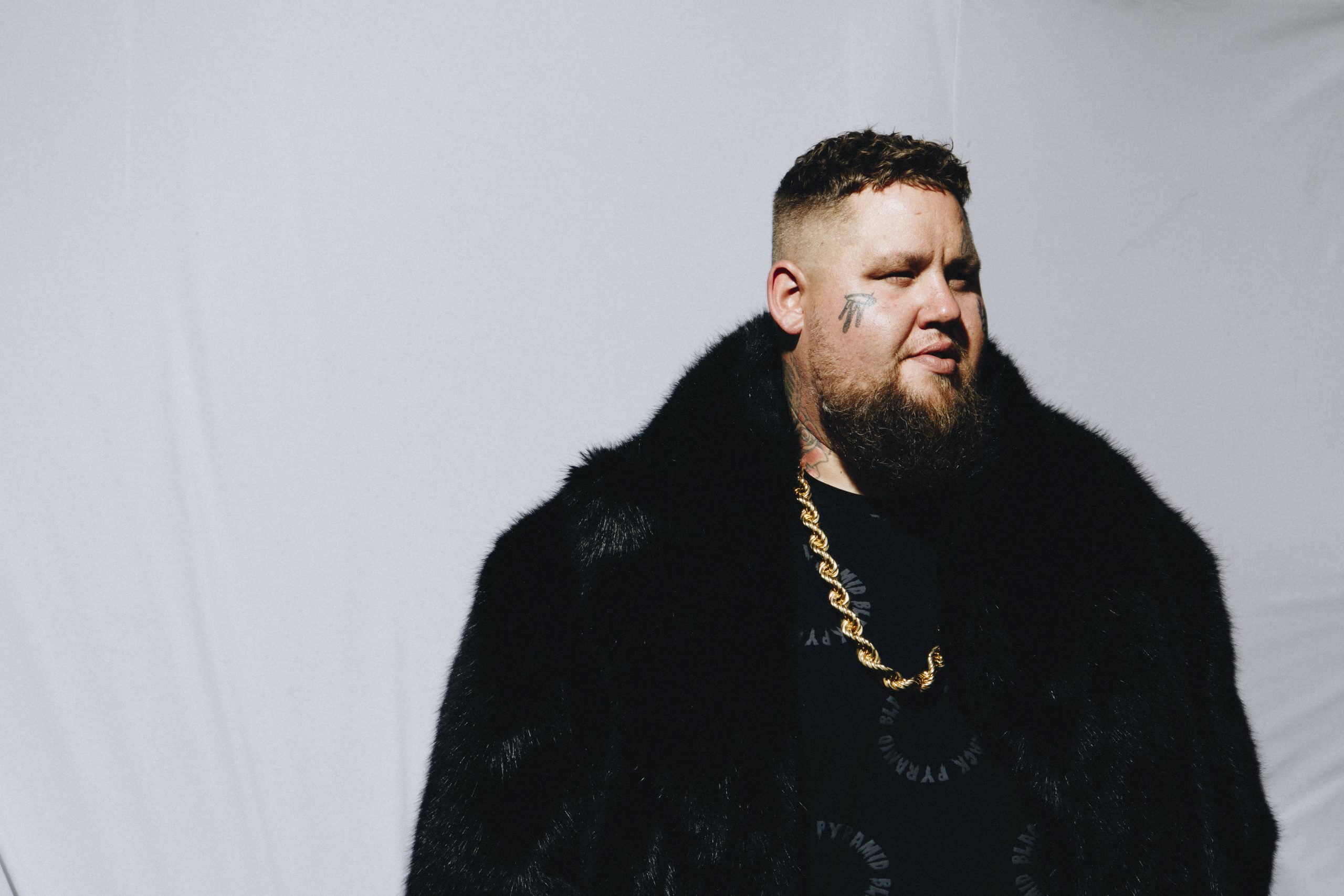 You just went to number one with Life By Misadventure, making this your second number one record. So, a huge congratulations. But how does it feel when you top the charts and realise just how well-received your music is? Is it a reaffirming experience, or is it something you try not to put too much store by?
Rag'n'Bone Man: You can't put too much emphasis on it because you'll be in a constant state of anxiety. I remember early on with the last record, my record label was sending me stats all the time, and I had to say, "it is really nice for you to do that, but please, can you stop?" It just gave me anxiety, and I was weirdly worried about numbers, and I shouldn't care about stuff like that. I don't like that; I'm not in it for that. For me, if the song or record goes to number one, that means I'll get to play to more people, and that's the most important thing to me. My ambitions have never been to top charts, they've always been to play to more people, go to places that I haven't played before and play in front of audiences that I've never played to before. Hopefully, the chart position means that I get to travel again and go all over the world to play to different people. That's what makes me happy over anything else.
On this record, you collaborated with P!nk on ''Anywhere Away From Here,'' and your two voices are perfectly suited; it's a great collaboration. How did that come about?
Rag'n'Bone Man: Well, this record was never going to have any collaborators on it; it was always just going to be me. But, I had a meeting with my managers when the record was almost finished, and I really felt that "Anywhere Away From Here" could be a duet, and I only really had one person in mind. I'd spoken to P!nk at the Brit Awards in 2019, and we talked about her record called "You and Me" with Dallas Green from City and Colour.
It's not that widely known, and it's just such a beautiful record. It is really a heart-wrenchingly beautiful record; I love it so much, and when I told her, she was stoked that I knew about it. So, then, I sent her this song, and because we know each other personally, the process was just one artist reaching out to another artist rather than getting our managers involved. She just said, "I really love the song, and I want to do it." So, I feel very lucky because she's a mega superstar — it's amazing.
It is an amazing track! You just mentioned that you and P!nk met at the BRIT Awards, and you just got to perform the song there a few weeks ago. What was it like to come full circle and get back out there and perform after the last 12 months?
Rag'n'Bone Man: If you had seen what was going on underneath those sunglasses! I was really emotional, and I get emotional thinking about it now because there were so many different emotions that day. I got to perform at the Brit Awards, which is amazing in itself, and it was the first time we played to an audience in a year and a half. On top of that, we were in front of thousands of NHS workers and care workers! I also had the NHS choir performing with me, so it was overwhelming. I had to take a few minutes afterwards to calm myself down a little bit. It was a lot; it was a lot.
I can't imagine how it felt to perform to such an incredible crowd!
You've mentioned that a big influence for the record was your son and your role as a father. How do you think having a child has changed you as an artist or even as a person? Has it made you more reflective?
Rag'n'Bone Man: It made me really worried all the time. There are lots of things that contribute to the overall experience of parenthood. It's a responsibility that you've never had before, and you have to be selfless because it's not all about you anymore, it's all about them. In turn, that makes you go through emotions about the way you grew up, the lessons that you learned and wanting the absolute best for your child. That made me think a lot about myself and how I want him to be free in life. I want him to be in touch with his emotions and not feel how our fathers made us feel like we couldn't be emotional. My dad is a great dad, and I've always known he loves me, but he never told me. It's a generational thing; his dad probably never told him either. I think a lot of people my age grew up like that, so I feel a responsibility to change it and let our sons and daughters know that it's okay to be emotional and be free about how you feel. Bottling stuff up never helps anybody.
In teaching him that, you're probably teaching it to yourself as well, which makes you go down a whole new path when writing music.
Rag'n'Bone Man: It definitely does. It makes you much more open, and I think this record made me more comfortable as a songwriter because I don't feel scared about being honest about anything. I can talk about anything in a record now, and it doesn't scare me.
On the subject of embracing emotions, I read that you did one take vocals when recording this record? Is that something you've always done, and why is that the approach you decided to take?
Rag'n'Bone Man: No, I've never really done that before. What I wanted to achieve with this record was to make people feel like they were there when we were recording it. Because we have the technology now, there is a temptation to make everything sound so pristine, clean and sanitised. In pop music, it is very much the trend for everything to sound totally spot on, but when you do that, you lose the soul of the record. That's why we decided to just play the record in the room with the musicians and record it. We didn't overdub loads of shit either, so it felt really natural. There's something very lonely about the vocal booth, and it sometimes didn't feel like an enjoyable experience. So, on this new project being in a room with all the musicians and catching that vibe was very cool. I think it's definitely a feeling that has made its way onto the record.
It's definitely something that comes across in the record, and it feels very real and very raw.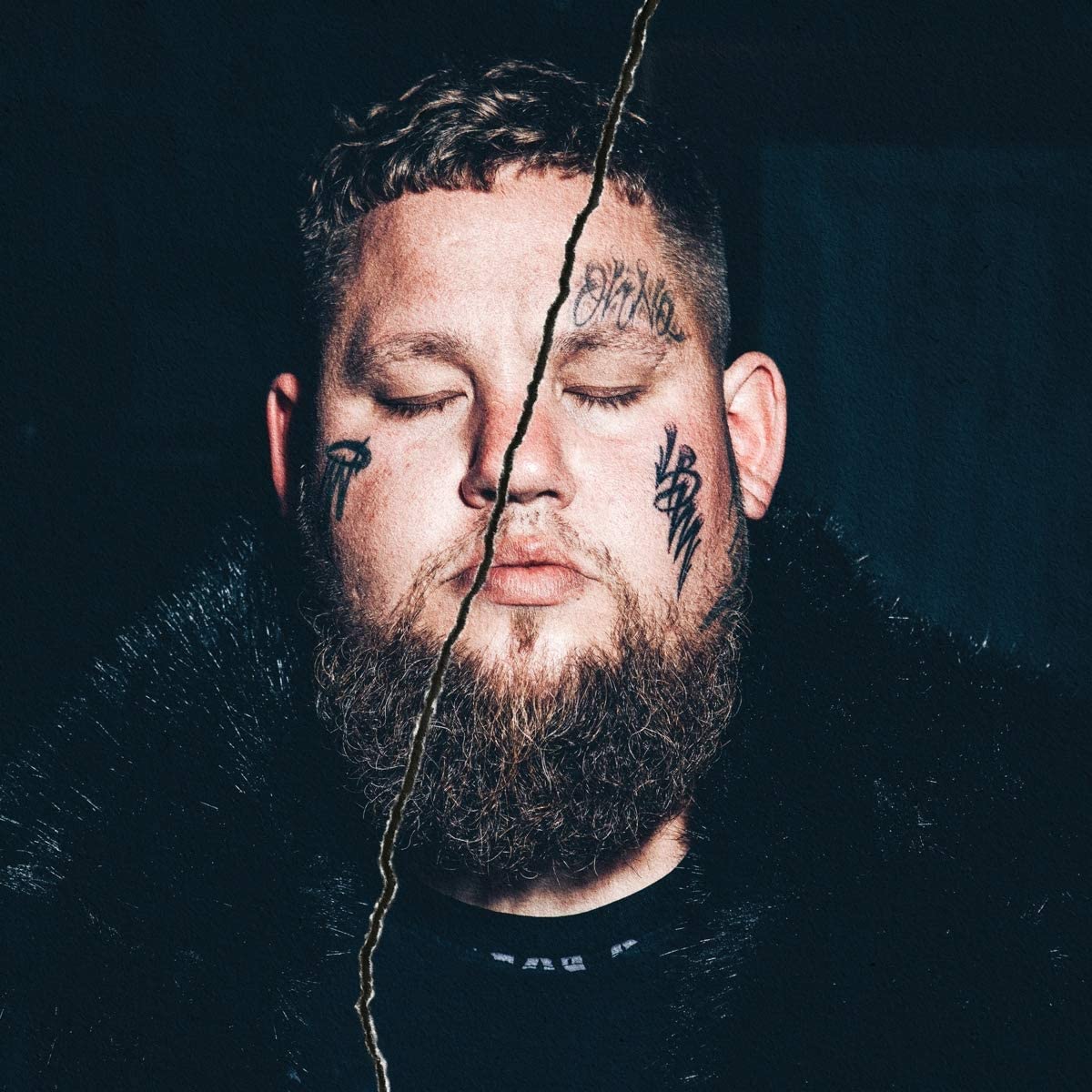 When you were making this record, you went out to Nashville. That city has so much musical history behind it, but what was it about Nashville specifically that you thought would add to this record; was it the people, the environment or just the place?
Rag'n'Bone Man: It was mostly about the people. It was about the musicians and the producer Mike Elizondo. When I first met Mike, he took me to his studio in Tennessee; it's just outside of Nashville in a small place called Gallatin. He moved his studio from LA and created this new place, and it's unlike any studio I've ever seen. It's amazing. I fully geeked out when I was there because it was incredible, and the calibre of musicians he has in his little black book was incredible too. When we were talking about drummers and guitarists, he was pulling names out, and I was thinking, "I can't approach those people; they wouldn't even know who I am", but he has that wealth of knowledge. So, thankfully, we ended up with a group of musicians on this record who are just incredible. So, it was mostly about the people, but the place contributed too. I do think there is something really romantic about Nashville and having that backdrop of the countryside and driving around in a massive pickup truck. It was something that felt cool, and I felt like it was my second home. I can see myself going to live there at some point and maybe going over and making my third record there.
I can completely imagine that it's an amazing place to write a record.
Speaking of the people you worked with out there, what's it like to bring others into your musical process? Do you find yourself being protective over your music and the people you work with?
Rag'n'Bone Man: I feel like when it comes to writing songs, I've stunted myself before. The perfect scenario is working with someone who can facilitate your ideas and not take over a situation. You want someone who will add something new but still wants it to be your song. That's where we went right on this record; all the songs came from ideas I'd already had or pieces of writing that I came up with. Most of the record was written here at my house, in a studio I have here, but then about five or six songs were written in Nashville. I see every situation like that as a learning opportunity, and I feel like I've come out the other side of it as a better songwriter, which is amazing. Nashville is like a crash course in songwriting.
Finally, as you mentioned, you're super eager to play more live shows this year. But, what do you have planned for the rest of 2021 as things hopefully start to return to normal?
Rag'n'Bone Man: I've got three shows next month at the jazz cafe in London, which are in front of 100 people a night. It's not a very big audience, but it's going to be special. I think we're going to record those performances and come out with a live album at the end of it. Then, I'm going to concentrate on the tour, which starts in October, to make sure it's musically the best it can be. I've added a couple of musicians to the band for the tour, but it's not going to be anything flashy production-wise; I've never really been into that flashy stuff. For me, it's always solely about the music and creating a new experience for this new album. We're all really looking forward to it, and I think it's going to be amazing if it happens — fingers and toes crossed.
— —
`
— — — —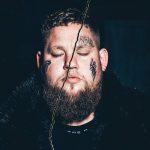 ? © Columbia Records
:: Stream Rag'n'Bone Man ::
---