J.E. Sunde explores three routes of self-reflection and reckoning in "Stop Caring," diving into his own depths on a sweetly soulful and sun-kissed song.
Stream: "Stop Caring" – J.E. Sunde
---
I got one life to live, but I'm not doing it right…
J. E. Sunde's second song of the year is existentially familiar: We've all grappled with the discord between where we are in life, and where we might have wanted to be. Sometimes we'll look at that difference, throw up our hands, and give up entirely; sometimes we'll blame ourselves or our circumstances – if we'd only had more money, more opportunities, more ambition, things might have worked out… and sometimes we accept where we are in the here and now, embrace the present, and lean into this version of existence – the real life within and around us. There's no right or wrong answer in the realms of philosophy and existentialism, but there are certainly healthier perspectives and paths to take. In "Stop Caring," Sunde explores three routes of reflection and reckoning, diving into his own depths on a sweetly soulful and sun-kissed song.
Maybe if I just stop caring at all
Maybe if I just stop dreaming
Then I'll finally lose that awful feeling
I got one life to live
But I'm not doing it right
Atwood Magazine is proud to be premiering "Stop Caring," the second single off J.E. Sunde's fourth studio album, Alice, Gloria and Jon (due out June 16, 2023). Following the release of smoldering lead single "You Don't Wanna Leave It Alone" in March, "Stop Caring" sees the Minneapolis singer/songwriter grappling with expectation vs. results. "It's a song about the attempt as an adult to respond to life not being what you expected," he explains. Sung over a charming, light melody and an infectious, feel-good groove, "Stop Caring" blends light and dark themes into an effervescent, immersive haze.
One might say he's in a good kind of funk.
Maybe if the money was just a little better
The days would be sunny
And nothing would upset her
But for all my trying the baby's crying
She says I just want you
Here when you're here
"This song speaks of three general responses that I've observed in myself and in others, when we've been faced with despair or existential uncertainty about our circumstances in life," J.E. Sunde tells Atwood Magazine. "In the first verse the narrator wonders about just giving up. Perhaps if they just stop caring about anything in a pseudo nihilistic fashion, then the disappointments and uncertainty of life won't hurt so much. In the second verse the narrator wonders if maybe they just made more money, perhaps that would resolve these same struggles. A materialist cure for existential woe."
"And finally, in the third verse the narrator wonders about finding some sort of spiritual grounding as a response. I've explored each of these strategies at different times in my response to my circumstances. They each have their own draw and logic. Ultimately the one that seems to make the most sense to me is the pursuit of a spiritual framework through which one can process the existential questions and burdens of life. However, the song just offers the three strategies as the narrator wonders what to do."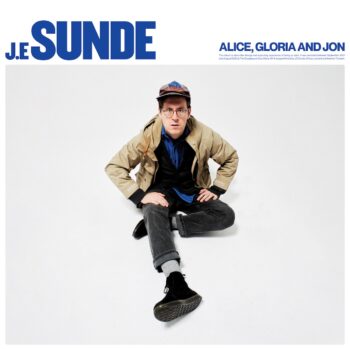 Maybe it's the reason like healing is to health
The impulse for asking
The thing unto itself
And the unmoved mover
Pursued and pursuer
The light in the dark
The why
Sunde doesn't offer any direct life advice to would-be listeners, but in laying it all out in song, he brings to life a series of introspective insecurities and worries that we all know too well. Experienced through his perspective, we can appreciate the ways in which we ourselves may also try to reject our present circumstances or place blame for things not turning out how we wanted, but ultimately, the best thing we can do is lean into the lives we've been given, and use everything at our disposal to be our best possible selves.
Stream J.E. Sunde's "Stop Caring" exclusively on Atwood Magazine:
— —
Stream: "Stop Caring" – J.E. Sunde
— — — —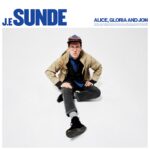 © Nicholas Despis
:: Stream J.E. Sunde ::
---