"If yesterday were today," chances are excellent that Morat would still sound just as awesome.
Stream: 'SI AYER FUERA HOY' – Alaska Reid
---
Is nostalgia healthy for you? The answers are rather uneven, so perhaps the best compromise is that a bit of reminiscence here and there is fine, as long as one does not lose sight of the present and its positive virtues. Such reasoning largely governs the creative approach of Colombian band Morat. They subscribe to the genre of folk pop, meaning traditional tunes with several contemporary edges. The vibrant results can be heard throughout their expansive discography, all the way through their latest record, Si Ayer Fuera Hoy, released this past fall.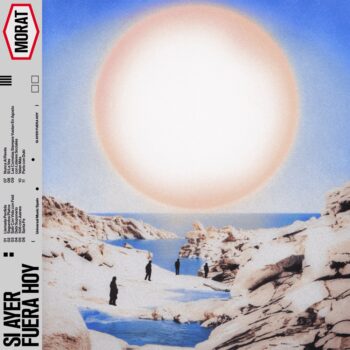 "Si Ayer Fuera Hoy is [an] attempt to take some elements from yesterday and make music that sounds like today," Morat explains. "It is a tribute to bands that inspired us and to ways of production that might seem out-of-date but help us do things differently and, therefore, to make music that sounds and feels different." Coming from Colombia— a nation with extensive tradition in cumbia and vallenato, but also where contemporary salsa, rock and hip-hop can be heard emanating from discotecas every evening— such an old-meets-new approach is fully natural.
Friends since early childhood, the members of Morat grew up in the capital city of Bogotá. Once they decided to pursue music seriously together in high school, they held their earliest rehearsals on a farm in the Colombian countryside named "La Morat." This, of course, would come to inspire the name of their group, whose members are largely self-taught and have relied more on YouTube videos than formal music lessons to learn their craft ("there's not a lot of banjo teachers in Colombia," as they've explained).
After a long stretch of performing in nightclubs and bars around Bogotá— and establishing a regular gig at one called La Tea— Morat decided it was time to hit the studio. They put out their first album, Sobre El Amor Y Sus Efectos Secundarios, in 2016, and another three albums have since followed. Despite having lost their original drummer, Alejandro Posada, the band's lineup has largely remained intact throughout that interim. It currently consists of Juan Pablo Isaza on the guitar, Juan Pablo Villamil on the banjo, and brothers Simón and Martín Vargas respectively on the bass and percussion, with each member taking occasional turns at the microphone.
The effects of all this group chemistry and longevity can be heard to the fullest on Si Ayer Fuera Hoy. As mentioned above, the band is committed to blending past and present styles of music together, and they certainly succeed in playing traditional musicians like the banjo and mandolin with far more contemporary flair than you'd hear from Pete Seeger and Woodie Guthrie et al. This process of combining past and present can be felt in the lyrics, as well. The band has previously been recognized for producing "songs that address heartbreak, nostalgia and falling in love," and those remain the go-to themes on their latest record.
One song that demonstrates that enduring thematic penchant is the single "506," featuring their fellow Colombian crooner and previous collaborator Juanes. The song recalls the experience of gradually falling in love, while also expressing a desire to get things going again in the current day. "I remember why I fell in love; I remember how you fell in love," lead singer Isaza recalls in Spanish. In fact, he even remembers the exact address when it all happened: "It was in [House #506] when we has our first love."
---
Needless to say, things didn't last. Isaza makes it clear that this love affair se acabó— even stretching that word out with several catchy "oh-oh-oh's"— but he's not content to simply have it remain a thing of the past. "I'm dying to hear your voice again," he sings, clearly looking ahead to the potential future as much as he is willing to look back on the established past. This sort of nostalgia-meets-today's-world that characterizes the band's sonic style also seems to have made a considerable mark on their lyrical content, as well.
Many other songs on the album are molded in the same manner: it's fine to reminisce now and then, but it's also important to keep your eyes on the path ahead and not head backwards. In Spanish, that sentiment translates to "Nunca al Reves," which turns out to be one of the most moving and melodic of the new tracks here. The song details the guys' determination to keep moving forward in spite of recent heartbreak and upset. "It may cost me to walk away," Isaza addresses the source of that malcontent. "But I'll get used to to not thinking about you any more."
---
Throughout the rest of the record, the group details their variety of fortunes when it comes to love and happiness.
Sometimes, things are going well— "Now that I have you in my arms, I only ask that you never leave," he sings on "Salir la Vida," indicating that he's finally got things down right and wants to keep them that way— and at other times, less so. Yet all the while, Si Ayer Fuera Hoy is buoyed by the record's richly textured instrumentals and the outstanding vocal performances by Isaza and his comrades. This is music with the capability of making the listener's spirit soar.
The members of Morat should take pride in knowing that their friendship and creative chemistry is still alive and thriving after all these years.
— —
Watch: "Salir Con Vida" – Morat, Feid
— — — —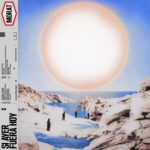 © Amanda Imm
:: Stream Morat ::
---