Jimkata's "Wanna Go" is an upbeat, cheerful release while still conveying a serious message, and Atwood Magazine spoke to the band on its creation.
— —
From childhood friends to quirky three-piece, Jimkata's strong bond combined with their love for the arts make for a perfectly infectious creation. The electro-rock outfit is known for their catchy synth-pop and personal lyrics, connecting with fans across the country. Their latest release "Wanna Go" features funky bass and feel-good melodies, which contradict the track's cautionary message.
Warning listeners of the sometimes negative effects of social media, the song is a tale of insecurity and self-doubt fueled by the need for online perfectionism. The vibrant visuals perfectly portray the single's message as each scene in the visuals displays a new altered reality much like we modify our online identities to fit the perception we are trying to construct.
Consisting of members Evan Friedell, Aaron Gorsch, and Packy Lunn, they fuse an eccentric retro sound with modern indie rock elements. This energetic group bursting with color yet also possessing laid-back vibes, draw you in with their unique sonic flair. Back from a long break, they return with a renewed passion and pure joy for their craft.
Atwood Magazine spoke with Jimkata on their friendship, distinct music, and social media facades!
Listen: "Wanna Go" – Jimkata
A CONVERSATION WITH JIMKATA
Atwood Magazine: To start, you guys have been friends since middle school. Do you have any funny childhood stories you can share with us?
Jimkata: I remember playing a show at the local Unitarian Church and it became the talk of the school on Monday because a bunch of kids got caught smoking weed and being high at our show… in middle school!  It was probably one of the first times we ever played a show together, playing punk and grunge covers.  Like a lot of kids at that time, we wanted to be Nirvana or Rage Against the Machine.
How was Jimkata conceived?
Jimkata: Well, we've known each other since those early awkward days and over the years would jam together occasionally.  We started experimenting with recording towards the end of high school with our friend Garrett (who's got his own studio in Brooklyn now called Make Life Studio) and he introduced us to the ridiculous movie Gymkata which we ended up taking our moniker from.  After going our separate ways for a while we realized we had more fun doing that than anything else.  So we all moved to the same town and started working together again and eventually started taking it more seriously as Jimkata.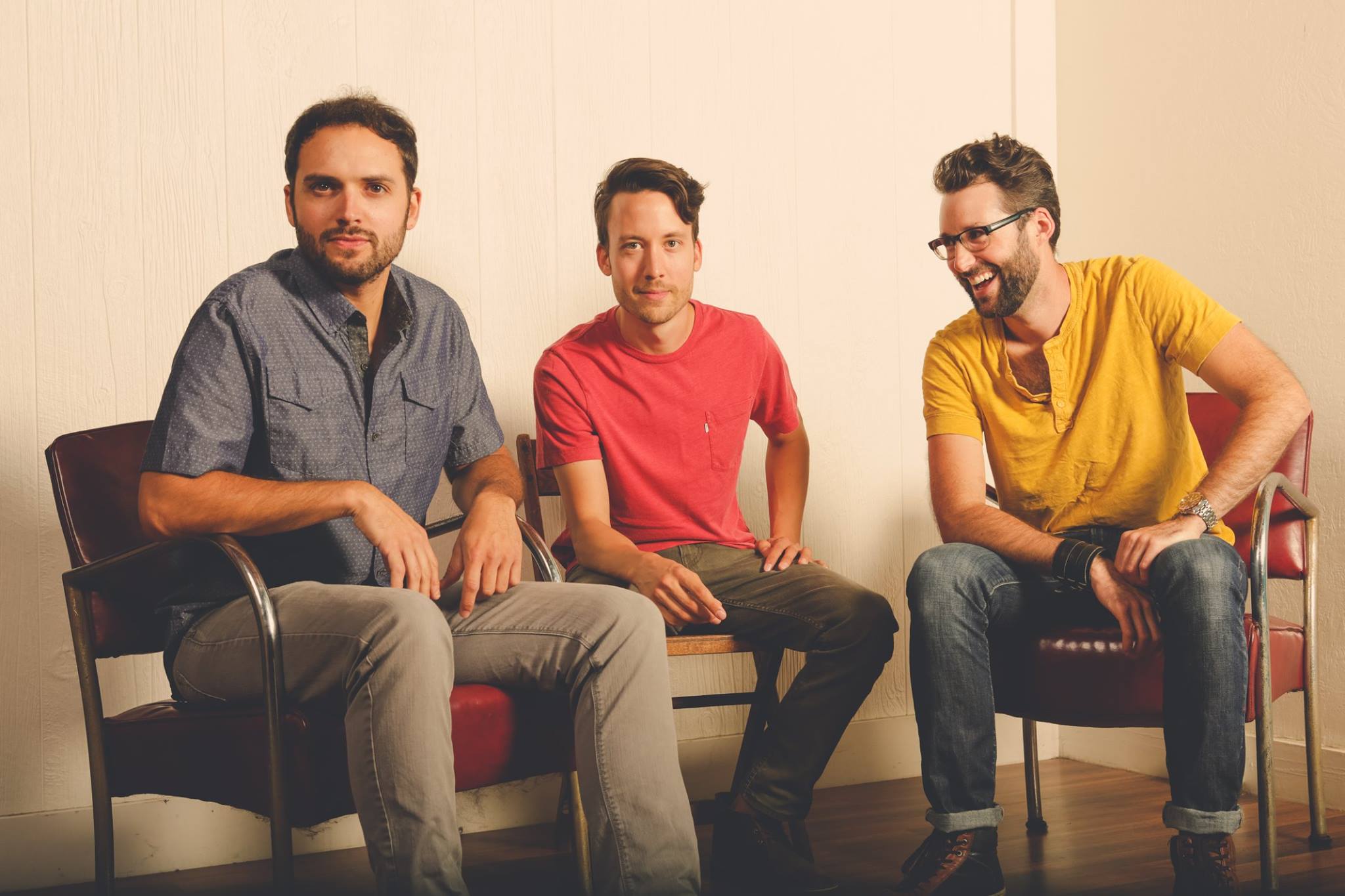 I understand the band has just come back from a two and a half year hiatus. What has your return to music been like and how has the time away helped you to reflect?
Jimkata: It has been such a transformative time for all of us both individually and as a group.  When we stopped playing we were all burnt out on endless touring and scraping by throughout our twenties.  We had been crashing on floors, living out of the van, in and out of hotel rooms for quite a while and that can wear on you.  We were too deep into it to be able to really appreciate what we had built.  As we were playing our last shows in 2017, we all realized the power of what we had created and how much it meant to so many people. It wasn't until after we stopped and went on our own journeys that we were able to gain perspective on just how lucky we are to be able to do this and have the community of friends and fans around the country that actually care about our music.
It was no easy feat to achieve that and initially, there was an immense feeling of loss and lack of direction associated with losing it.  There's been a lot of soul searching in the last few years.  There has been a lot of self-doubt and feelings of failure to overcome.  So, I think we've all felt a bit lost in the last few years but returning to making music with a renewed sense of purpose, perspective, and a new approach to how we do things has been invigorating and fun.  We've all come out stronger and wiser on the other end of this time.
Your eclectic, funky music is the perfect feel-good offering for listeners. How did you develop your distinct style?
Jimkata: All of us are inspired by so many different artists and styles of music that any given song can channel a wide range of influences.  Being 90's/early 2000's kids, we were all hugely influenced by grunge, hip-hop, and electronic music.  When we started out we were just a bunch of kids in a room banging on our instruments, playing punk and grunge covers, but as we developed and learned what went into some of the production of our favorite electronic and hip-hop music we started to get more into sampling, synthesizers and electronic production.  We always wanted to somehow fuse these influences into one unique sound.
We also got really into '70s/'80s new wave, prog rock, and funk and I think that has fueled our obsession with analog synth sounds.  I mean there is such a wide array of musical influences for us, but if I had to narrow it down it would be that 90's/early 2000's era as we were just getting into music that played a huge role in this beat-driven and melodic sound that we create.
Your latest single "Wanna Go" details the effects of social media and the negative comparisons that can arise when we see others portray their lives so perfectly online. What inspired the song?
Jimkata: It started with just the beat and as I listened to it I felt like it was a soundtrack to some exclusive party I wasn't invited to. I imagined a pool party at night somewhere in the Hollywood hills where everyone is putting up a front, taking selfies, and overly obsessed with social status.  Like just about everyone these days, I often find myself spending too much time on social media and have noticed that if I'm not mindful, I'm all the sudden comparing myself to other people's lives and achievements and internalizing a sense of inadequacy.
There's also this general sense of not knowing what is real and what is fake—both in a superficial social sense and also in a political sense.  There's a prevalence of conspiracy theories and "alternative facts" and "fake news," and I think that's just a chaotic, messy backdrop that we're all living in that has found its way into my creative expression.
Watch: "Wanna Go" – Jimkata
What advice can you provide others to avoid falling into these social media traps?
Jimkata: Get off the internet and go outside.  Get some exercise, meditate, and remember who you are at your core.  Read more books, pick up a new hobby, do something creative.  I'm saying all this as someone who has to remind himself of this every day and of course, I'm aware there are probably people who read that and are like "shit I wish I could do that, I'm just busy trying to keep my head above water!"  It's such a crazy time right now.  But with social media, it seems we're basing our self worth off of likes and followers when what we really seek is love and affirmation, especially now in the absence of being able to see each other in real life.
I find myself on social media more than ever just because I miss seeing people regularly but it's a poor substitute for actual human connection and at times feels like the antithesis of that.  It's a strange, emotionally exhausting time right now and it's crucial to try to stay grounded, take care of ourselves, not succumb to anxiety and fear and have compassion for ourselves and others.
The vibrant visuals for the track continually show a similar scene, but as the video goes on the setting keeps changing ever so slightly. What message are you hoping viewers will gain from this thought-provoking video?
Jimkata: Well, in some respects that's entirely up to the viewers' own interpretation of it.  There is not really any particular message baked into it and I like that people can interpret it how they want.  But to me, it ties in well with the theme of the song which is basically "not everything is as it seems on the surface." Also, I hope people get a good laugh and a smile out of it because it's pretty bizarre.  We had a lot of fun shooting it and I hope that comes across.
Is there any special significance behind the color yellow being so prominent in the visuals?
Jimkata: To be honest, I can't remember if there ever was a specific reason for that.  That'd be a question for Rove Lab who created it.  But I do really love that particular shade of yellow.  It's eye-catching but also kind of warm and I think we wanted to use a color that evoked another era.  I feel like that could be a weird living room in the '70s.
Who are some current artists on your playlist that you are really digging at the moment?
Jimkata: Really digging the new album from Chicano Batman.  Tame Impala, Little Dragon, Thundercat, Kendrick Lamar, Photay, Rubblebucket,  Toro y Moi, Poolside, Anderson Paak, Vampire Weekend.  There's been a lot of artists putting out great work lately.
Finally, you have received major acclaim through your impressive live shows, have you been doing any virtual performances during quarantine and do you have any shows coming up?
Jimkata: I did a couple of solo livestream shows that were pretty fun but at the moment we don't have any plans as a band.  To be honest, I'm very concerned about the state of live music at this point.  I'm hoping that the creativity of the music industry will shine through and we figure out a way to have live in-person performances in a safe and responsible way.  So much of what we built was based on that exchange of energy that happens when you're packed into a room together.  You can just feel the love and excitement and get to connect with everyone.
A lot of magic has happened over the years.  I really miss that.  But we're a pretty adaptable group of people so we'll do whatever seems like the right way to perform when the time is right.  In the meantime, we gotta make sure we look out for our local venues that are struggling right now so they can stick around.
— —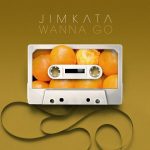 ? © ROVE
:: Stream Jimkata ::
---