The second release from his forthcoming debut album, Owen Denvir's 'Stones' EP finds the Belfast singer/songwriter basking in the throes of love and longing with sweet, dulcet, and soothing enchantments.
Stream: "This Could Be Love" – Owen Denvir
---
It's been less than a year since Belfast's Owen Denvir began the long road to his debut album – a journey that's already had its twists, turns, and fair share of surprise. The Northern Irish singer/songwriter released his five-track Sticks EP in November, capitalizing off a string of well-received singles that had continuously elevated his name and following since 2015's introductory EP Daydreamer. The first of a three-part trilogy, Sticks found Denvir at his most refined and confident – painting vivid illustrations of connection and reflection built off guitars, piano, and his own soulful vocals. Denvir's new EP Stones is a colorful continuation of this musical maturity, finding the singer/songwriter basking in the throes of love, desire, longing, and more as he immerses listeners in sweet, dulcet, and soothing enchantments.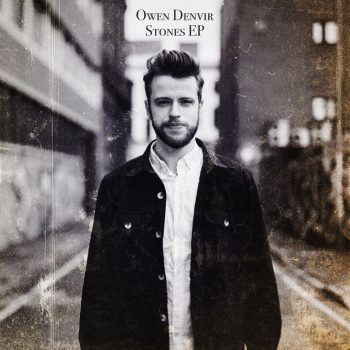 Last night I dreamt we got together
Now I can't think of nothing else
You had your hands around my body
Is this just something I made up
Or this could be love
I wrote my feelings in a letter
Then tore it up before you saw
My friends all think that
I've gone crazy chasing her
Maybe they're wrong
And this could be love
Oh, Did I fall for a delusion
Oh, Is this how I find my ruin
Oh I wonder
Could this be something
Oh I wonder
If this could be love
Independently released May 29, 2020, Stones is a four-song expression of intimacy built up and built out into fifteen wondrous minutes. It's the second EP leading up to Denvir's forthcoming debut album Sticks, Stones and Bones, and Denvir describes this sophomore offering as the "impulsive" one of the bunch.
"The trilogy project is based around Sigmund Freud's theory that the personality is balanced between three parts: the Ego, Id, and Superego," Denvir explains. "Stones is the Id, which acts on raw instinct without any thought for consequences. Initially, the themes were a handy way to connect songs I had that made sense as a collection rather than individual singles. As it's turned out though, I'm writing more songs as I go that I'm substituting in for older songs, so things have changed a lot from where I thought it'd end up."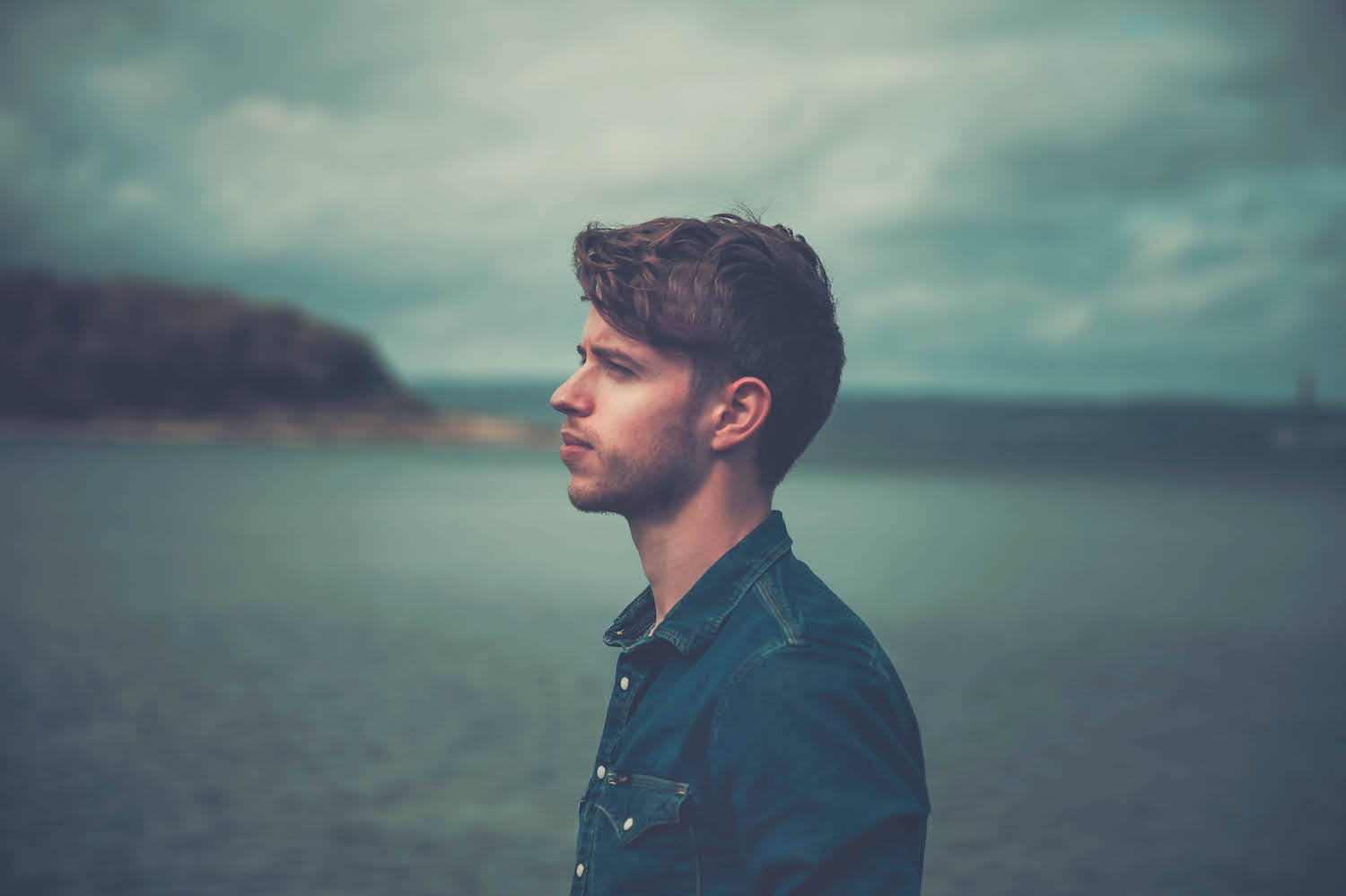 Whereas Sticks dealt with "loss and delusion" and love-blindness, Stones offers a bolder take that, while perhaps a little brash, basks in the best of times (even when they're also the worst of times). "This Could Be Love" is an ideal example of the artist's confidence in action – a spellbinding piano-based seduction, the track embraces possibility and hope despite the chances of things going south. "Is this how I find my ruin?" Denvir asks in the chorus, only to follow up with a more uplifting take: "Oh, I wonder – could this be something? Oh, I wonder if this could be love?" Dwelling in the brighter end of romance, the following song "I Want You So Bad" and "Stones from Paris" are each their own burst of fresh air. A feel-good standout on the EP, "Stones from Paris" is a tender, uptempo acoustic track that dazzles through buoyant melodies and lyrics inspired by a dream. It's that warm, soulful and raw quality of the singer/songwriter – a quality we've felt before in the likes of Hozier, Jack Johnson, and so many more – that keeps the sparks lit throughout Denvir's music, whether he's pouring himself out in a confessional ballad or weaving us through a glittering pop tune.
Stones concludes its run with the poignant piano ballad "Like Nobody Can See," a heartaching expression of vulnerability that asserts the artist's ability to craft a captivating music full of gut-wrenching emotion and sincere sentiment. Denvir's sendoff leaves us eager for more; with his Bones EP not too far behind, Stones makes for a stunning mid-section to keep listeners on our toes, waiting to hear more from this exciting and talented singer/songwriter.
An incredible talent rising out of Belfast, Owen Denvir has a way with words and the stunning vocals to match. The second release in his debut album series reaffirms his knowledge and sheer skill, showcasing his ability to capture relatable emotions with ease, depth, and clarity. With songs like these, Denvir's full-length is sure to be a collection we won't put down. Experience the full record via the below stream, and peek inside Owen Denvir's Stones EP with Atwood Magazine as the artist goes track-by-track through the music and lyrics of his new record!
— —
Stream: 'Stones' EP – Owen Denvir
:: Inside Stones ::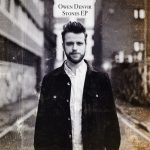 — —
This Could Be Love
I've actually had this "This Could Be Love" for a couple of years, but it was a really last minute addition to this EP. I wrote it about a weird dream where I suddenly saw a friend differently, completely out of the blue.
I'd tried and failed to record it in a way I was happy with a couple of times already, until lockdown. I stripped everything back and tried to build it up from just the raw elements and just made it work from what I had at my disposal in my house. There's a lot of random object percussion in there and glitchy edits from badly cut audio parts. They were accidental at first, but I liked the sound of it so I looped it into a drum beat. I'd never really explored vocoders before either so I dropped that in there too. "Weirder the better" was the general rule I was following.
I Want You So Bad
This song was the result of going through a Motown phase. I'd finally decided enough was enough and I needed to write a song with some doo-wops. "I Want You So Bad" was a go-to tune if I was jamming with friends, mainly because it's happier and simpler than a lot of my other tunes. Aside from the layered backing vocals, I wanted every instrument to just have 1 part to it. I wanted it to be as live and loud as possible, carrying the track solely through 1 solid performance like they used to do in the Motown days. Peter J. McCauley played drums on it which gives it an extra edge too. Really this song fits the EP's theme the best because it's just all-out loud, and I'd never actually have the ego to say the lyrics to anybody in real life.
Stones From Paris
Another song about a weird dream! "Stones From Paris" was an accidental hit with my friends, because the real story behind it literally doesn't make sense in any way whatsoever. I actually wrote this in the period after finishing uni, where I'd no point to my day aside from applying for IT jobs I thought I wanted. It was another morning of watching daytime TV when I decided I needed to achieve something tangible and write a song. The only thing on my mind, though, was the weird dream I'd just had about one of my best friends getting into a relationship with someone I liked. In the dream, he'd flown to Paris and dug up a road, then brought back the stones for her. She was so impressed, she immediately fell in love with him. Even though it never happened, I'm still slightly annoyed at him over it. So this song was to spite the both of them (they have no idea about any of this).
Like Nobody Can See
One of my favourite TV shows is The Haunting Of Hill House. Avoiding spoilers – "Like Nobody Can See" was written from the perspective of Nellie, when she imagines herself reunited with her husband, despite knowing she's in a dangerous situation. I really like the idea of people ignoring reality in order to be happy. The Lie That You Think I Am, from the Sticks EP, was about the same thing. People respond in different ways to trauma. It's difficult to say what the right or wrong response is, when ultimately they might be happier deciding to live a lie in their own head.
I find it hard to write straightforward love songs. Essentially Like Nobody Can See is about risking your life just to enjoy a brief moment with the person you love the most.
— — — —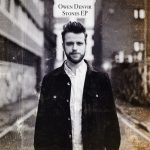 ? © Ciara McMullan
:: Stream Owen Denvir ::
---