Fluxing between simple, soft moments and production-heavy soundscapes, "Gentle Punches" highlights the power and complexity of Jack in Water's bold new sound.
Stream: "Gentle Punches" – Jack in Water
---
William Clapson, the man behind the moniker Jack in Water, is an alternative singer/songwriter from the UK. He drops his latest single, "Gentle Punches," on March 8th just months after releasing his debut EP, Absence, at the end of 2018. An artist willing and able to grow, Clapson has stepped out of his comfort zone and into the intimidating space of emotional vulnerability.
Atwood Magazine is proud to be premiering "Gentle Punches," the first single off Jack In Water's new EP set to drop this summer. The record explores the complexities of helping someone in emotional pain. Gentle punches are the delicate persuasive moves we make when we are trying to help someone else heal. Sometimes the truth can sting an open wound, and towing the line between brutal honesty and sugar-coated lies can be a frustrating responsibility. Musically, the record reflects this struggle by fluxing between simple, soft moments and production-heavy soundscapes.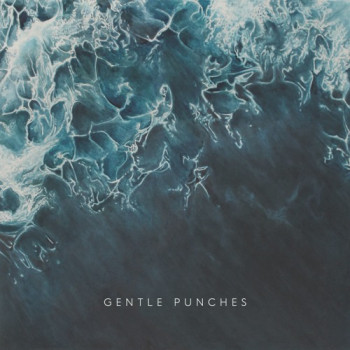 "As a little village Englander," Clapson tells Atwood Magazine, "I feel that people like me have a tendency to avoid uncomfortable situations or venture into tense interpersonal scenarios." Clapson is pushing his boundaries — both personal and musical. Ben Christophers, a producer and musician best known for his work with Bat for Lashes, collaborates on "Gentle Punches," giving the record's production a unique power that supports and uplifts Clapson's new sonic direction. "He's an artist I have long admired." Clapson explains. "He's also melodramatic like me, so it seemed fitting this type of song should happen when we joined forces."
Opening with Western-movie-esque rattling, slapping, chain-like percussion, "Gentle Punches" takes its time luring you in. The melodic silence is broken by an aching, plucked guitar riff with all its gorgeous impurities. The opening is so intimate and resonate you can't help feel as though you are listening from inside of the guitar's body.
You said the clutter in your head
Tricks you to think
He's coming back
Let go of these vices
They only do you harm
"Gentle Punches" flows through different arrangements of sonic layers— creating moments that vary in rhythmic complexity and tone. The soft acoustic guitar arpeggiations, the simmer and shine of the gong and the synthy voices make for a full, overwhelming soundscape (particularly forceful towards the middle of the song).
The chorus of the record features the additional voices of the Vocal Reflections Choir.
I want to help but nothing works
Your fear of heartache shuts you off
These gentle punches I keep throwing
Bounce straight off
Adding the cacophony of voices in unison with Clapson own adds significant depth to his already intense vocals. The production is smart— knowing how and when to highlight Clapson's raw, resonate voice and give it the space it needs when he soars into his falsetto.
The record ends in a completely different world than then one it began in. From the deep, dark, abyss to a bright, cosmic space with swirling synths, "Gentle Punches" musically plays on the idea that the only way out is through; there is no quick fix for pain, but there are ways to work through it. As Clapson puts it, "I wanted this song, and the rest of the EP, to be a kind of antidote to that feeling that you should stay small and only offer up watered down, gentler versions of yourself."
Clapson may be Jack in Water, but the sound he creates is far from watered down.
"Gentle Punches" leaves us in praise of Jack in Water's newfound musical trajectory and craving the collection of songs to come. Stream the new single exclusively on Atwood Magazine!
Stream: "Gentle Punches" – Jack in Water
— — — —
? © Jamie Cameron
:: Stream Jack in Water ::