It's difficult being under the influence of somebody.
There's a certain euphoria about love that none of us can deny – even if that love isn't good for us. One can know, deep down inside, that a relationship is doomed from the start, and still bask in every minute of it – because that's what love is: An irresistible force of nature. Not every love song is a celebration, and not every love song is a lament: Some tracks fall into the grey in-between, as is the case with 18-year-old Loveday's new single, "To You." A rainy day love letter glowing with warmth vibes and heartfelt emotion, "To You" captures the concurrent simplicity and complexity of intimacy and connection.
Run my fingers down the tattoos that cover you
I pull your T-shirt on there's the bell, run downstairs
Takeout for two
Up all night it's so late it's got early
Rub my eyes, sunlight
Seven thirty
So addicted to you
And that's the truth
Listen: "To You" – Loveday
[soundcloud url="https://api.soundcloud.com/tracks/451666428?secret_token=s-biusw" params="color=ff5500&auto_play=true&hide_related=false&show_comments=true&show_user=true&show_reposts=false" width="100%" height="166″ iframe="true" /]
---
Atwood Magazine is proud to be premiering "To You," the sophomore single from emerging artist Loveday. Hailing from Midlands, UK, the very talented teenager introduced her project earlier this year with debut song "Close," a slow-burning electro-pop confession that echoes strong Oh Wonder and James Blake influences. Yet despite these shared elements, Loveday's music manages to stand out on its own: Her voice feels like a whisper in our ear; her production elevates every emotion; and her lyrics say just enough to get under our skin.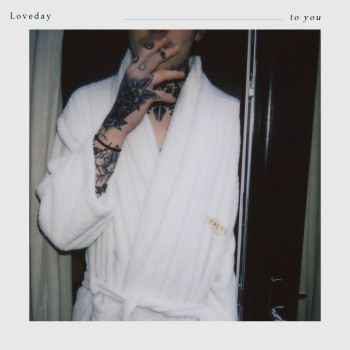 This is certainly the case with "To You," which reads like a letter to a loved one. Another deeply intimate confessional, the song finds Loveday walking through a relationship's memories one by one: "Run my fingers down the tattoos that cover you," she opens in the first verse, immediately drawing us into a personal, private moment. "I pull your T-shirt on there's the bell, run downstairs – takeout for two." The situation is so relatable, we can each imagine its step-by-step movement. "Up all night it's so late it's got early; rub my eyes, sunlight – seven thirty." But it's the next line that really takes our breath away:
So addicted to you
And that's the truth
"This song has many meanings that are personal to me, but that I think can be relatable for girls of me age," Loveday tells Atwood Magazine. "Most of us have been in that situation where you've fallen for someone that you shouldn't have and know that you'll probably end up getting hurt, but being so caught up in it that it's hard to care about the long term. It's difficult being under the influence of somebody (as mentioned in the song), doing things that you normally wouldn't, but it's all just part of growing up."
The cigarettes you smoked
left marks on my ceiling
You had me feeling like we had meaning
Acting like the shit with your
TT and your ripped jeans
I'll admit, I like it
You got a hold on me
Full-bodied pianos lay a mellow, minimalist melody that perfect captures Loveday's downtempo and somber mood. She explains, "I wanted this song to be very minimalistic, which I think works nicely with the conversational lyrics. I think the vocal chop works nicely as a chorus because it doesn't go to big or over the top; I think the simplicity of the song is what makes it, in my opinion!"
Neither a celebration nor a lament, "To You" captures love in the moment – a space without consequence or regret. They're two people, bathing in each other's radiant lights. Everything is as it's meant to be, and that's alright for the time; we don't always have to be pursuing some faraway future if we're content with the present.
Or is it? "You had me feeling like we had meaning." Loveday's words burn a hole through the song's story and our hearts, aching with hindsight's knowledge – the bitter truth that some good things aren't going to last; that they're there for the moment, and only the moment. When we're in love, we want that feeling to last forever. We feel its absence when it goes away – and then we ask ourselves, was it worth it? Is the pain worth the pleasure?
For Loveday, the answer is yes. "I hope that young girls (or boys) can listen to this song and feel like they can relate to certain parts of the song, whether it's getting takeout, staying up all night, drinking too much… I want them to feel connected to the song, as I do."
Hold my hair back last night I had a few
Too many
I thought I knew when to stop
But I'm under your influence
Drop heavy
The black blue bruises on your cheek
Match the washed out colour of my bed sheet
So addicted to you
And that's the truth
Loveday shares how her song's title is a "bit of a play on words – it quoted the lyrics 'so addicted to you', but it is also directing the song at the person it was written about, as if writing a letter." Clever, bittersweet, and intensely evocative, "To You" establishes Loveday as a surefire Atwood artist to watch, a promising up-and-comer willing to put her whole heart on the line, sharing her world in song.
Pulsing with dark infatuation, "To You" is the moody lullabye we'll have on repeat when the nights get cold and lonely. Stream Loveday's sophomore single exclusively on Atwood Magazine!
— —
— — — —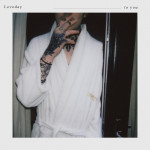 ? © 2018
:: Stream Loveday ::