Breathing with a sweet, lilting effervescence, JOYNER's 2018 debut "White Lights" continues to resonate with a hypnotic inner glow. Watch them perform a special rendition of the song for Atwood's premier IGTV series.
Stream: "White Lights" – JOYNER
---
I have been bad but never this bad before…
Some songs truly are like a fine wine: They only get better with age. Breathing with a sweet, lilting effervescence, "White Lights" is a prime example of such growth in action. It's been two and a half long years since California duo JOYNER released their self-titled debut EP, and its stirring runaway single continues to resonate with a hypnotic inner glow.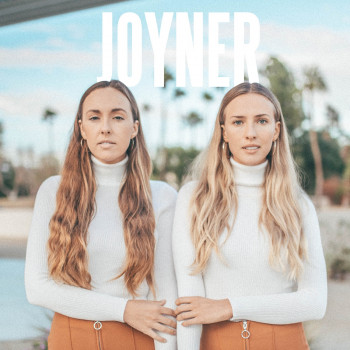 Can we turn back start it on the right side ah
20 20 when you looking in hind sight oh ah ah ah
30 seconds and you got me on the flip side ah
In a minute we started running from the blue ah
Looking back i see you clear in my white light
Looking back at you i saw you in the white lights
Released April 7, 2018, "White Lights" served as JOYNER's formal introduction to the world and continues to be the band's most popular single on streaming services to date, with over half a million streams on Spotify alone. The Los Angeles-based indie pop duo of sisters Summer Joyner and Torrey Joyner have made a name for themselves through honest lyricism and stirring, ethereal and minimalist music that evokes more in feeling than it necessarily does in sound alone.
"JOYNER is a powerful duo giving off major Lana Del Ray with a dash of Tegan and Sara vibes," Atwood Magazine's Kelly McCafferty wrote of the band's early days. "We should all be excited to hear what these girls do next."
While the JOYNER EP remains the duo's only collection to date, they have released a handful of singles over the past two years – including 2019's soaring "Peaches" and in 2020, the tranquil "City" and the driving alt-rock outpouring "Pacific Coast Highway." A fiercer sound compared to their past releases, "Pacific Coast Highway" is an especially exciting hint at the Joyner sisters' current direction – and if this is where there future lies, we cannot wait to join them on that journey.
Nevertheless, there is something about their no-so-distant beginning that continues to resonate to this day.
"'White Lights' is about having that hindsight in 20/20 out of body perspective on a situation in real time, but not being able to stop it or change the outcome," JOYNER say of their debut. "It is a culmination of experiences we were going through mixed with a bit of imagination, because life is more fun that way."
JOYNER recently performed "White Lights" on Atwood Magazine's Instagram TV series Live: From Anywhere, Everywhere. Watch the video below, and stay tuned for more from the Joyner sisters as they return in full force in 2021!
— — — —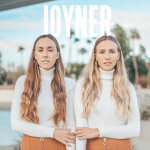 ? © Lindsey Kusterman
art © Kristin Gerhart
:: Stream JOYNER ::
---