Every Friday, Atwood Magazine's staff share what they've been listening to that week – a song, an album, an artist – whatever's been having an impact on them, in the moment.
This week's weekly roundup features music by Jessie Reid, Iris Gold, Sara-Danielle, Haru Nemuri, Kami Kehoe, Alix Page, Naomi Keyte, Good Health Good Wealth, Lani Renaldo, Devon Baldwin, Between The Buried And Me, Cmagic5, and LOELASH!
•• •• •• ••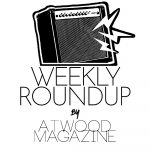 — —
:: "Home" – Jessie Reid ::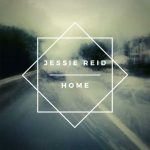 A gentle and glistening blanket of warm, introspective folk, Jessie Reid's "Home" offers three straight minutes of all the compassion and comfort our tender hearts need to get by. The Shropshire singer/songwriter's fourth single via Tom Sarig's AntiFragile Music, released in mid-October, resonates with a stirring autumnal energy: A lone acoustic guitar and layered vocals form the backbone of a heart-on-sleeve song that ultimately grows into an exhilarating flurry of effervescent wonderment, but spends most of its time in a state of fragile intimacy.
Watch as it breaks down beside us
When we've risked everything for love
Stand on the outside looking in,
We'll still hold on,
To all we could have been,
All we could have been.
Would you still take me for a fool if I let you?
Give it all away for you,
So take me Home
Take me Home
"I wrote the guitar part for this years and years ago and always thought of it as an instrumental lullaby type song," Reid tells Atwood Magazine. "I didn't want to disrupt the soothing, nostalgic feel of the guitar melody, so I waited until I had some lyrics that were really special to me. It's a song about feeling torn between knowing you shouldn't be with someone, but can't help feeling like they are your 'home'. This is mirrored in the contrasting sections of the song – the verses and chorus are full of retrospective, heartfelt melodies with four-part harmonies whilst the outro mimics that of a 'Mumford and Sons' festival song. Lyrically and emotionally, the song is perhaps the most personal song I've written."
Reid's intense display of vulnerability pays off tenfold, as "Home" transports its audience to our own sanctuaries – those safe spaces in which we may let our guards down and thrive. Fans of singer/songwriters like Tom Speight, Arlo Parks, Ben Howard, and Lucy Rose are sure to fall hard for this artist and her songwriting: It's emotional nourish at the deepest, most visceral level. With more music coming out soon, Jessie Reid is without a doubt an artist to watch.
Would you still take me for a fool if I let you,
Give it all away for you,
So take me Home.
Take me Home.
Home, home,
Find our way back to each other's arms
:: Fantasia – LOELASH ::
A native of northern Italy who now resides in London, LOELASH has been entrenched in music-making his whole life, having been raised by classical music-trained parents and learned to play the saxophone at the age of 9. He's still got a gift for that instrument – as can be vividly heard and seen in the jazzy single, "Whispers," and its accompanying clip– but this young DJ/producer has developed a passion for plenty of other genres as well, including soul, EDM and hip-hop. All of these are incorporated in some form or other on Fantasia, his third album and first LP, resulting in a marvelous tapestry of different sounds and styles.
LOELASH does a remarkable amount of work all on his own– the synths, saxophone, bass, drumming, and talk box you hear across this record are all his own doing. Yet he manages to pass along the reins on occasion, often with great results ensuing. R&B fusion track "All To Me" is elevated by the sultry vocals of guest singer, Taite Imogen, while "Can't Stop" features some playful MC'ing by Toronto rapper DijahSB. Whether he's on his own or sharing the steering wheel, LOELASH delivers memorable products aplenty all across his new LP. Enter this Fantasia and a fantastic experience is sure to be encountered.
:: "LOVESICK" – Kami Kehoe ::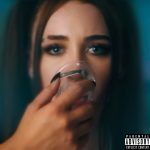 Kami Kehoe delivers a haunting release with her debut single "LOVESICK," a song that speaks of the debilitating symptoms of being in love, or falling out of it. With Billie Eilish style vocals, her laid-back, effortless diction emits a cool and edgy feel. Her lyrics take the forefront, while a throbbing bassline and almost menacing instrumentation set an eerie backdrop. The Las Vegas based artist shares, "I hope this song makes listeners feel strong, and feel like they're able to leave a toxic relationship if it's hurting them. Or on the flip side, make someone feel it's okay to feel a certain way, whether what they're doing is toxic or not, and realizing it could be coming from a place of pain and trauma; they don't know how to let their guards down."
Through it's empowering beat, Kehoe succeeds in creating a song which will act as an antidote for any of those darker thoughts. The accompanying video reinforces the spooky vibe of the track, showing the musician stuck on an isolated ward in hospital. Entirely in black and white, we see doctors running tests, trying to work out what is wrong, while Kehoe has flashbacks of cherished moments with her loved one.
For a debut single, Kami Kehoe has concocted a slum dunk of a release and I'm excited to see how she is going to top it!
:: "25" – Alix Page ::
The intrinsic nostalgia tone of Alix Page's "25" could easily fool you into believing that you've heard it before. Although it initially sounds eerily familiar, exhilaratingly fresh instrumentation and razor sharp lyrical observations make this an energizing listen. With intimate and emotive lyricism, Page takes you on a whimsically reminiscent exploration of a past relationship. Given that this is only her 3rd release, she's managed to cultivate a remarkably self-assured sound.
Although already confident in her sound, the winning combination of unhesitating lyricism and Page's emotive vocal delivery allow the listener to navigate layers of vulnerability. It would be easy to compare and contrast Page to her contemporaries but instead it's worth highlighting her unique talent. She somehow seemingly effortlessly conveys hypotheticals and lingering anxieties with such a commanding emotional force that it's almost as they've actually happened.
The track's accompanying music video manages to perfectly encapsulate the track's emotional sentiment in a beautifully engrossing fashion. Like the song itself, it possesses a cinematic quality serving to amplify the already commanding emotional force. With a debut EP on the way in 2022, you'd be foolish not to start adding Alix Page to your playlists.
:: "Greenhill" – Naomi Keyte ::
I'm not going to miss life in lockdown, and I'm certainly not going to look back on 2020 and 2021 through rose-colored glasses, but I know I will remember this time with a special kind of wistful nostalgia: For it was during those many quiet moments of solitude that I found (really, rediscovered) myself, renewed my purpose and place in this world, and looked at life anew. Millions of people around the world will recall these two years when they listen to an album like Taylor Swift's folklore; for me, I think that trigger will come out in songs like Naomi Keyte's "Greenhill."
A wondrous indie folk whirlwind, "Greenhill" released in early October as the Adelaide, Australia singer/songwriter's first and only single release of 2021. Intimate and arrestingly honest, it's a deeply personal reflection about finding your home – or really, making a home your own:
Sam cuts the bread
And Jo pours the water
I wipe the table and put things in order
Jo lights the candle and Sam puts the music on
We speak a language, we somehow learned it
I turn the stove off, we nearly burned it
Lucky there is more than one of us keeping guard
Keyte's lyrics speak to her own experience over the past two years; her vivid depictions of life in lockdown enshrine in song the people, the tangible possessions, the moments of connection, camaraderie, understanding, and so on that gave her daily life meaning and joy.
"'Greenhill' is about living in a sharehouse during lockdown," she tells Atwood Magazine. "It highlights the domestic rituals that were heightened as all of our worlds grew smaller and smaller. Sharing the experience of living together during a world pandemic brought us closer together; we changed together. The song also speaks about the beauty of driving into the hills and gaining perspective. Ultimately, I see the song as a kind of love letter to my housemates and the beautiful old house we lived in. Songs have a way of capturing a time and a feeling, and this one captures that extraordinary time in our lives."
"This recording was made in Point Lonsdale with artist/producer Ben Talbot-Dunn. It was actually just a demo, but I loved the casualness of the take and decided to release it. I play the interlocking acoustic guitars and piano and Ben plays the electric guitar and drums. He also sang the backing vocal in the chorus."
I don't know the people in this song and I've never been to Adelaide, and yet "Greenhill" conjures in me a deeply visceral, meaningful response: Getting lost in Keyte's soft, seductive folk hues, I experience a slideshow of special memories and shared moments from my own 2020 and '21. I remember the little things; the daily rituals and new traditions I've come to cherish; the closeness I feel with those I've spent my time around. Our lives were collectively derailed in March 2020; this song somehow sums up, in small ways, how we each found a way to get by.
Life will one day look at lot different than it does now; perhaps "Greenhill" can exist as an anchor for what really matters.
You already know what I'm thinking and feeling
I try to hide it, pretty quickly give in
Sam climbs the ladder and turns the projector on
Coming down Greenhill road with all four windows down
And the air rushin' in
We see what we couldn't see before
Sometimes all we need
Is a little time and space to find perspective
We're not looking for the same things anymore
:: "Déconstruction" – Haru Nemuri ::
Haru Nemuri is one of the most inspiring artists I've discovered over the course of this year. Her latest single, "Déconstruction," perfectly shows how she manages to combine hip hop, rock, and poetry, in order to create true one-of-a-kind works of art. Co-produced with MyRiot, "Déconstruction" is dedicated to critical thinking, to those noble misunderstood souls, to the ones who keep on following their values and fight for them.
The piece could be defined as the anthem of a generation that has to watch the world collapse because of the mistakes of past generations and social classes that have always been gaining wealth by exploiting the weakest. Nemuri states that the only possible solution to improve such a system is deconstruction, destroying the structure at the base of our society in order to rebuild it. A concept born in philosophy, which some would consider too radical, but which is perhaps tremendously necessary.
:: "help!" – Lani Renaldo ::
Dealing with mental health hardships can really weigh heavy on you. It can be extremely complex and difficult to manage. Los Angeles-based artist Lani Renaldo has concocted a relatable tune about these battles aptly titled "help!" The track displays soft, melancholy vocals over grungy guitars and a driving beat. They felt uneasy in their own skin as a woman and that is where a lot of the mental health struggles stemmed from.
The video starts and immediately the viewer is drawn in. Spelling out the letters h e l p with cereal, we already get that sense of deep pain. From sorrowfully sitting in a bathtub to playing guitar in a garage, there is something so compelling and emotive about those visuals.
An artist, producer and multi-instrumentalist, Renaldo is skilled in so many facets of the industry. Inspired by talents such as Tame Impala and Fleetwood Mac, they masterfully meld rock and bedroom pop. Their reflective releases touch on topics like relationships and self-acceptance. This latest single also focuses on embracing your true identity. That message is presented in such a beautiful fashion.
:: "Love Ya" – Good Health Good Wealth ::
It's not easy for many to convey love's intoxicating qualities in song (let alone in person), and yet it seems to come second nature to Good Health Good Wealth. The East London duo of vocalist Bruce Breakey and Lithuanian guitarist/producer Simon Kuzmickas envelop their listeners in waves of hypnotic, compelling passion on "Love Ya," the second of their recently-release two-song single "Buy Me" / "Love Ya."
A rush of seductive haze-soaked sound comes to life through vibey drums, deep grooves, and melodies that feel definitively and undeniably British: The influence of UK garage and other sounds from London's trailblazing music scene radiate throughout Good Health Good Wealth's inviting alternative music.
Shiny shoes, tie and shirt
Today's… thirsty work
Check my ensemble, wanna be me
So sombre concealing
Mid December stay steaming
Forgot to remember this feeling
"'Love Ya' is about loving each other regardless of our imperfections," the duo tell Atwood Magazine. "We're going to make the same mistakes over and over again, but our love won't change, our 'feelings ain't seasons.'"
"Love Ya" is beautifully sentimental: A vulnerable, hand-on-heart surrender of the self. Woozy, warm, and uptempo all at once, it's a song we'll be spinning all winter long. Let those waves of love wash over you.
But I'm calm, cos I
Know just where to find ya
Cause I love ya
Don't tell ya
When I Need ya
Don't see ya
Sunbathing
In my t-shirt
My feelings
Ain't seasons
:: "Lover of My Own" – Iris Gold ::
There's something ineffably timeless about Iris Gold's latest single. An assertive reclamation of oneself and one's story, "Lover of My Own" reminds us that ultimately, we are in the driver's seat: We are in control of our own destiny, and we determine who we are and how we act. It's an inspiring song with an empowering message; add to that Gold's evocative, enchanting performance and those pizzicato strings, and track lifts off the ground and soars.
Razzle dazzle dressed to kill
It's only milk 'n honey spill
A little this and that for the thrill
To give y'all what chu need
I'll even get on my knees 'n bleed
I got an extra mouth to feed
I had a choice and I took the seed
"I'm a natural born flirt but I give it all to my audience now, tiger style," Gold says cheekily of her song. "I razzle and dazzle, then say 'bye bye' 'cause I got someone waiting back home… I got a Lover of My Own." She can be one person onstage, another with family, friends, etc. Her music video – itself a bold and worthy accompaniment to this beautiful song – helps accentuate the point.
"Anyone can be who they choose to be," Gold explains. "The video is about your wild imagination allowing you to rid the notion of being a black girl singer/rapper stuck in a particular visual game. I see many artists being pigeonholed, but I also see some amazing artists that are free and experiment. I'm one of those. I love fantasy in every sense of the word. As a little girl I was obsessed with drawing princesses in fairytale dresses. I didn't see many princesses who looked like me growing up, so in this video I could finally fulfill that fantasy. Marie Afro-nette style."
Whether she's singing or diving into her song, Iris Gold can't help make us smile. With a voice that shines as bright as her last name, this is one up-and-comer we can't wait to get to know even better in 2022. Until then we'll be singing this stunning chorus on repeat.
Genuine sime sime disco balls explode
Down town in my feathers and rainbows on my toes
Play some Jimi, Jimi, maybe some Miss Simone
Making y'all come together
Baby I got to go
I got a lover of my own
:: "Want More" – Sara-Danielle  ::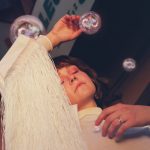 When I was first introduced to Ms. Sara-Danielle Faucher, it was by way of her single "Dance With You," in which she and her guest singer, Reno McCarthy, performed vocal wonders alongside each other atop an engrossing ethereal pop beat. This time around, Sara-Danielle (who performs under her first name) is riding solo in the recording booth and has teamed up with a different producer (Jesse MacCormack, who also concocted the beat for her 2020 track, "Scared").
This approach winds up being successful, as the Montreal-based singer delivers another powerful-pipe performance on this new song, "Want More," which channels some interesting commentary on the Dionysian qualities of modern-day consumerism. "We indulge in productivity; we find value in what we accomplish," she observes. "But when the rush wears out, we're back to where we began; and we want more…. We get lost in this spiral, we get confused."
But hey… at least we get this cool new single out of it, as well! Hopefully, the accompanying EP (Another Self, due this coming spring) will prove to be just as memorable and well-sung, as well.
:: "Forgot to Miss You"- Devon Baldwin ::
You know that feeling when you are not completely over someone, but no longer constantly miss them either? Devon Baldwin's vibrant pop track "Forgot to Miss You" narrates that very idea. Her dreamy electro soundscapes paired with bold, breathy vocals make this release a true triumph. She stunningly captures that emotion of never thinking you will stop missing someone and then one day you just do.
I thought I'd never stop missing you
Never stop loving you
Cause I kept running back to you
The Bay Area native is known for her passionate pop songs with elevated electronic production. Baldwin has faced some major adversities in her life, but it didn't deter her from her music. Suffering from a collapsed lung and needing several big surgeries, the ordeal left her temporarily unable to sing. During that time though, she wrote lyrics leading to a powerful debut EP entitled "Lungs". It is that kind of strength and persistence that has lead her to the success she has today.
:: Colors II – Between The Buried And Me  ::
Between The Buried And Me are crown princes of progressive metal, their name synonymous with HD-quality projects that stretch out for miles. At the core of this universe of symphonic light is a tight-knit gang of friends who've been jamming together for two decades, and it shows in their music. Colors II is their latest album, and it lives up to its hype; another triumph in a superb body of work. It has all the elements that make this group special. I'd been waiting for a metal album to smack me in the face this year, and it took one of the finest acts in the genre to do it. Screw the rest, get the best!
Colors II finds the band in an altogether different plane of existence than the fresh group of young men who put out Colors. This is very much a Colors sequel, but a more mature effort. As before, they bring elements of widely varying styles of music, (an eastern-European folk breakdown 15 minutes into the runtime, anyone?) as bolt-on chapters to their dense progressive sound. Jazzy chord stabs, bizarre samples and ambient breakdowns accompany their already highly dynamic arsenal of sounds. "Colors II" is inspirational, challenging, epic, with a dash of humour to show they're not taking themselves too seriously. It's going to be hard to find a more accomplished metal album this year.
:: "Dancing on My Heart" – Cmagic5  ::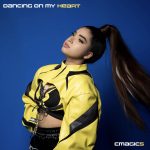 Cmagic5 returns with one of her strongest tracks to date. "Dancing on My Heart" encompasses everything that the Canadian artist is known for. Reminiscent of the likes of Dua Lipa and Ava Max, the track features sassy finger snaps, jangly guitars, soaring synths and layered vocals which add bold and bright texture. Her soulful timbre sounds far beyond her years, demonstrating the sheer amount of talent that this teenager beholds.
Building into the ultimate dance-worthy banger with an incredibly infectious chorus, she sings, "You're dancing on my heart again, guilty rhythm has got no time, when you're dancing on my heart again, I keep giving in and that's my crime." You can't help but move to this song, with its groove-laden rhythm and truly contagious lyrics. "Dancing on My Heart" follows the release of her debut album, Ready to Run, which showcases the artist's versatility. We can only imagine what 2022 holds for this pop sensation!
— — — —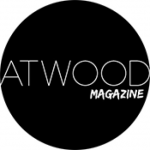 :: Weekly Roundup ::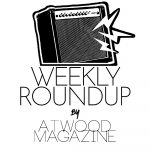 ---
:: This Week's Features ::
---